7 Ways How A Bride-To-Be Can Amp Up Her Mehendi Outfit!
Jan 20, 2020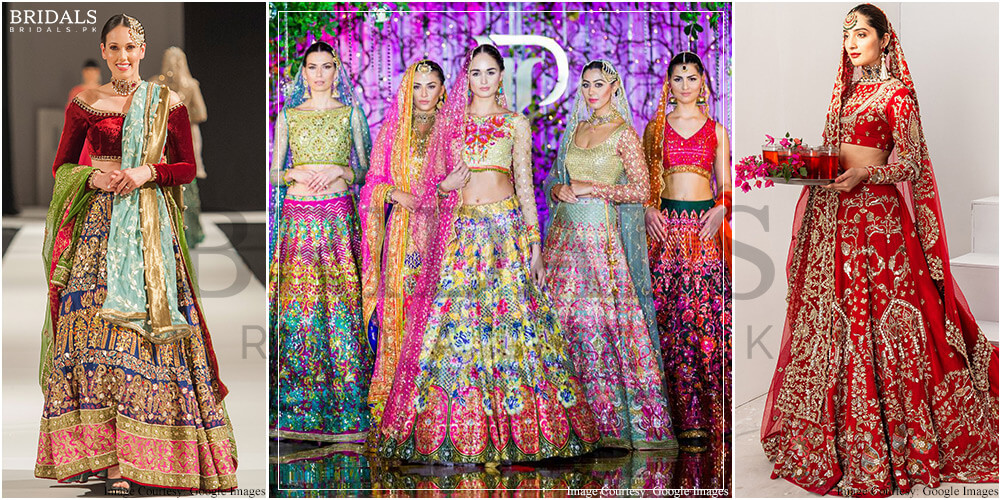 Article By: Myra Raja
Mehndi is one of our most hyped about functions. As a total desi, a mehndi is not a mehndi without the customary dance floor and the disco lights! There are usually a bunch of choreographed dances and it is up to you if you have a number coordinated with your hubby-to-be or if you're doing it with your girl's squad. But of course, the most memorable time is when you share your first dance and that is a memory saved and engraved for life. And its but natural that you want to look extraordinary. That's why we Bridals.pk are here to help you get started. Easy and simple seven ways how all you brides-to-be can amp up your mehendi outfits! Scroll ahead to find out what we have in store for you all!
1. Shararas and Lehngas
Maria B. and Zainab Chottani have taken out collections in 2019 for mehendi dresses. They have multi-hued lehnga's and sharara's or simple uniformity of color with a bright eye catching duppatta. Some like to mix it up and that is fine too. As long as mehendi outfits are considered let your creativity loose. There are no more greens and yellow banarsi's stopping you. Usually, gota–kinari's rule the mehendi outfits but now there are the traditional chatta-patti's to start with and the list goes on to fishtail, flared, traditional hyderabadi lehnga, you name it and we have it!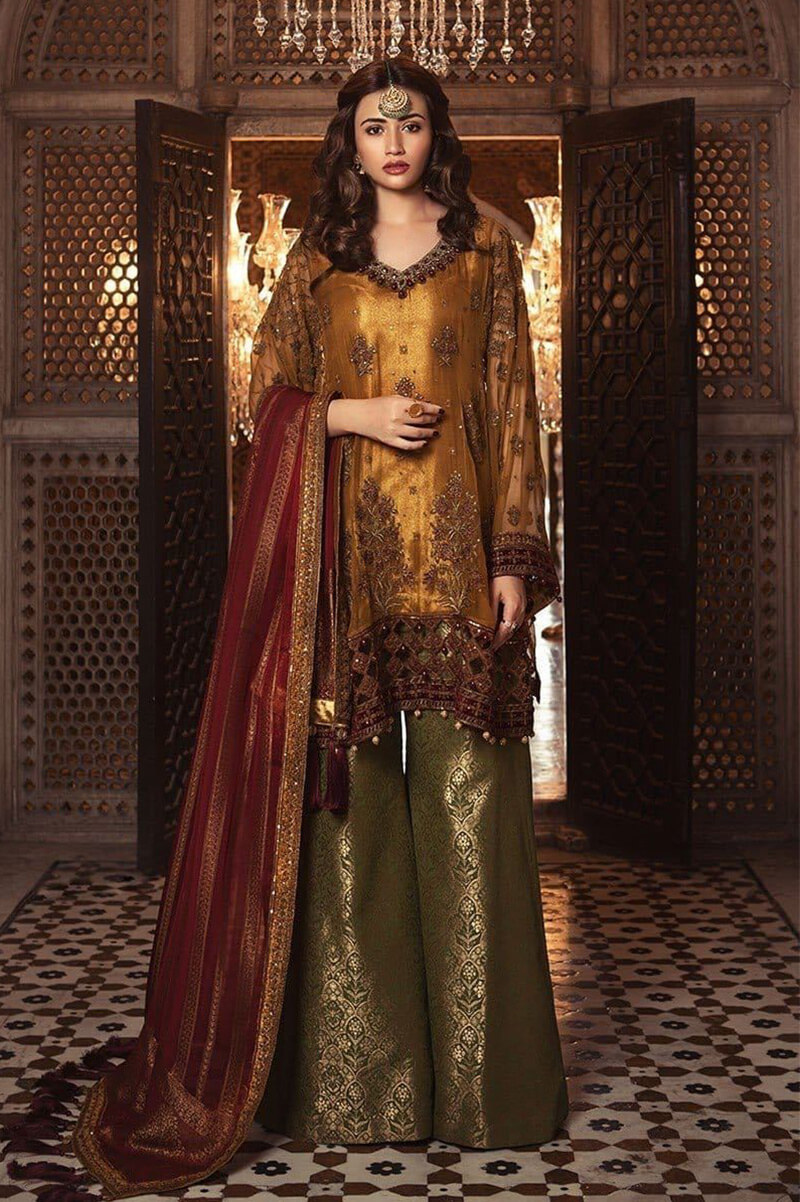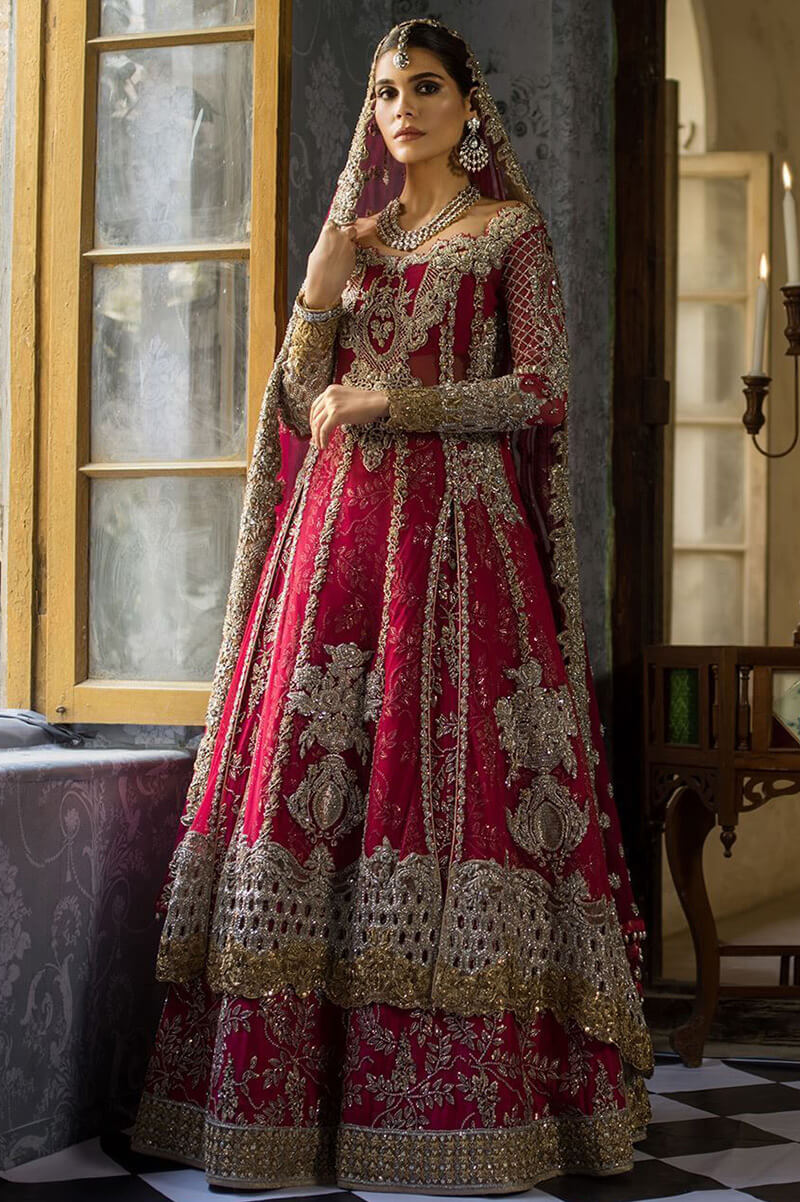 2. Frocks and Ghagra Style
 Ghagra choli although a traditional hit, one can easily mix and match this attire! Our personal favorite is digging up our mother's old but gold heirlooms and adorning them with either a plain outfit that accentuates the duppatta or a fabric that has a self-print that matches the heirloom in question. There is no greater love than getting married in legacy that has been in the family for centuries. Nomi Ansari, Ali Xeeshan, Tina Durrani and Saniya Maskatiya (to name a few) have been quite successful in their journey to come up with new mehndi outfits with different fusions.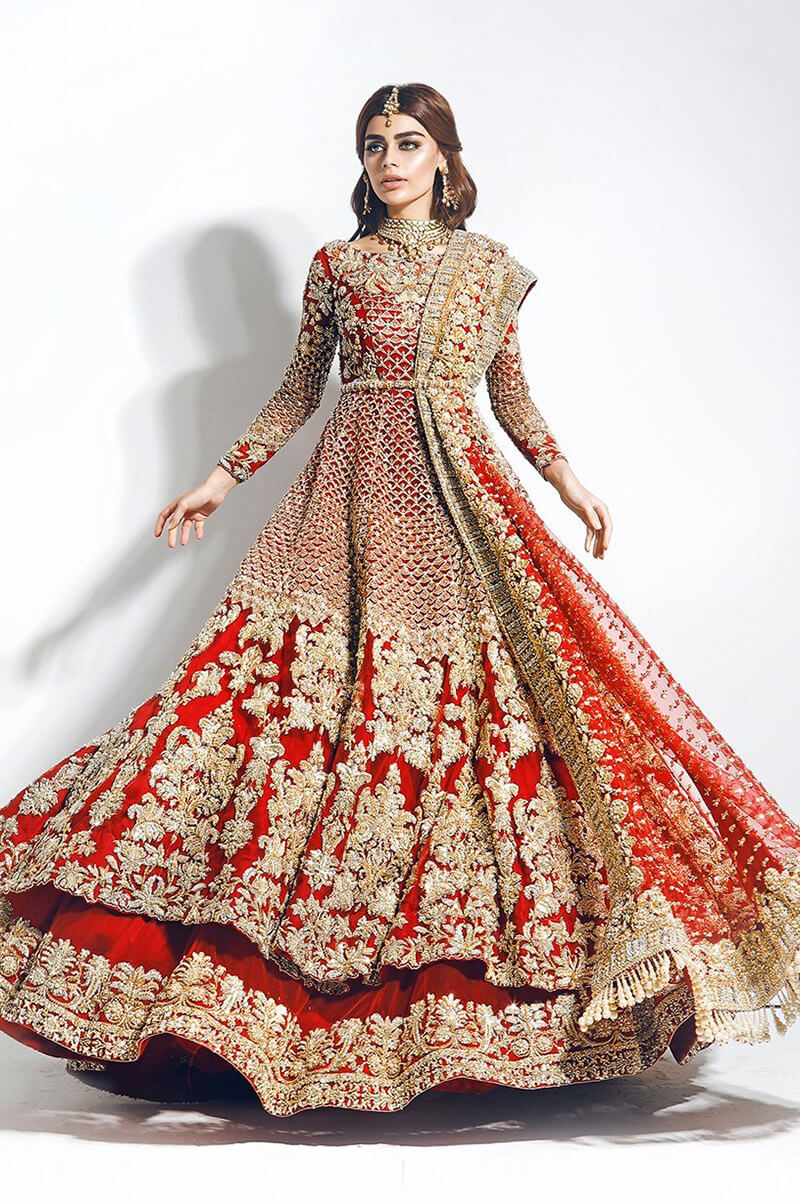 3. Anarkali 
The Anarkali is not only forever graceful but also has a timeless class to it. It comes in all varieties and colors, fully embellished or plain, it is still to date a class apart. Naimal Khawar Abbasi has set a new standard for sticking to basics and still looking ethereal. I think we should be taking major inspiration from her dressing sense.
4. Shalwar kameez
The let's go back to basic trend of shalwar kameez is still being carried on somewhere somehow and you have got to admit it does give a royal yet simplistic theme to the event. Pair it with khussa's and not only are you comfortable but enjoying the old-world charm of the kameez and shalwar. Kamiar Rokni and Nickie Nina always make a point to include the silhouette in their collections!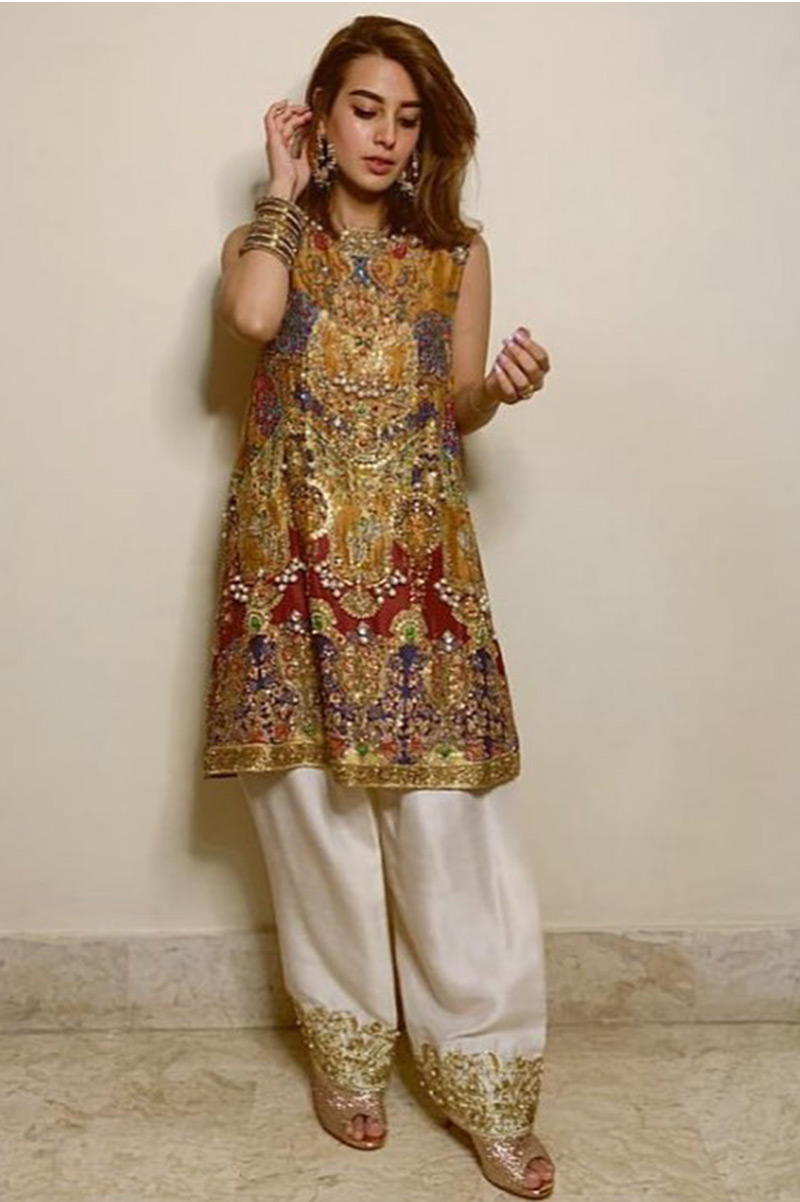 5. Velvet
Velvet is the age-old trend that refuses to fade with time rather is becoming more and more popular with every passing year! There are a lot of block colors in velvet and one such color-blocked embellished velvet popular number is by Zehra Saleem. It has been making the rounds all last year and has even been popular as light casual wear.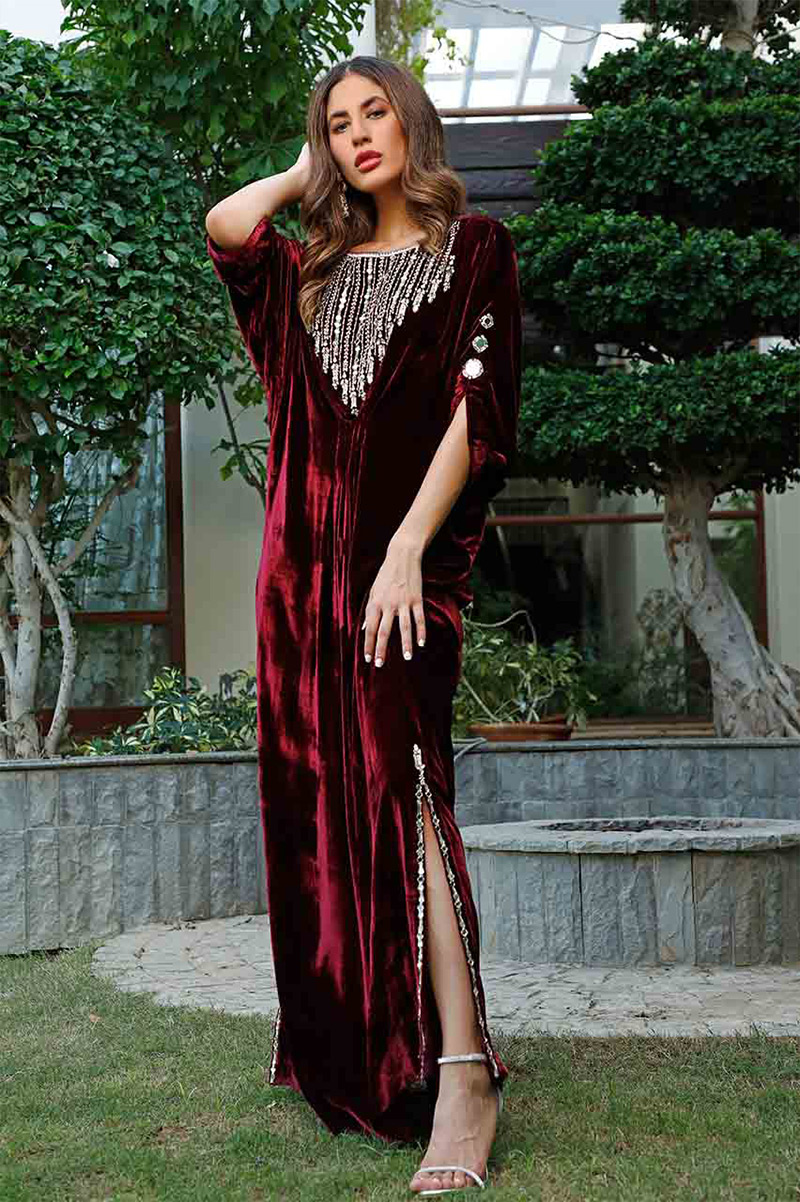 6. Kaftan
Nadia Ellahi's kaftan has goals 2020 written all over it. Her traditional take on the kaftan with chikankari in all shades beautiful has us going gaga. This trend is for all those who want to set themselves apart and not have the "dhol dhamaka" mehendi that we all bhangra on. It's a much-sophisticated version.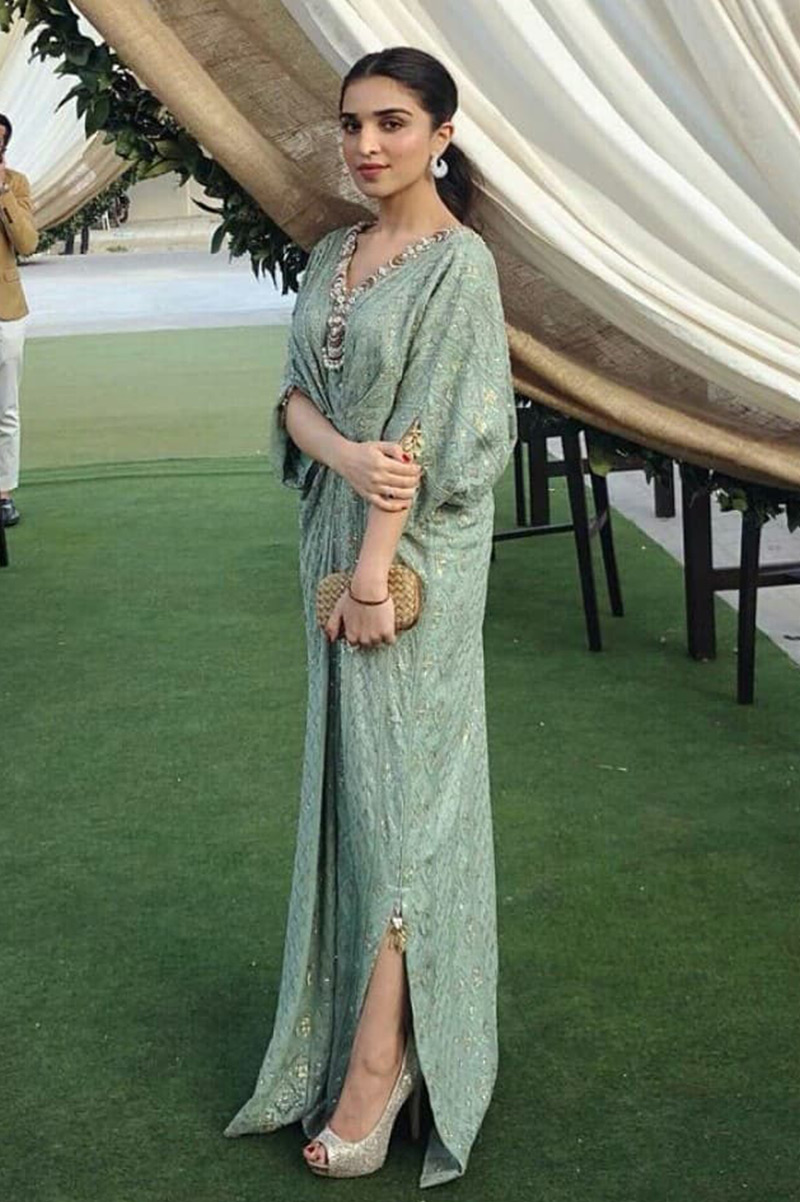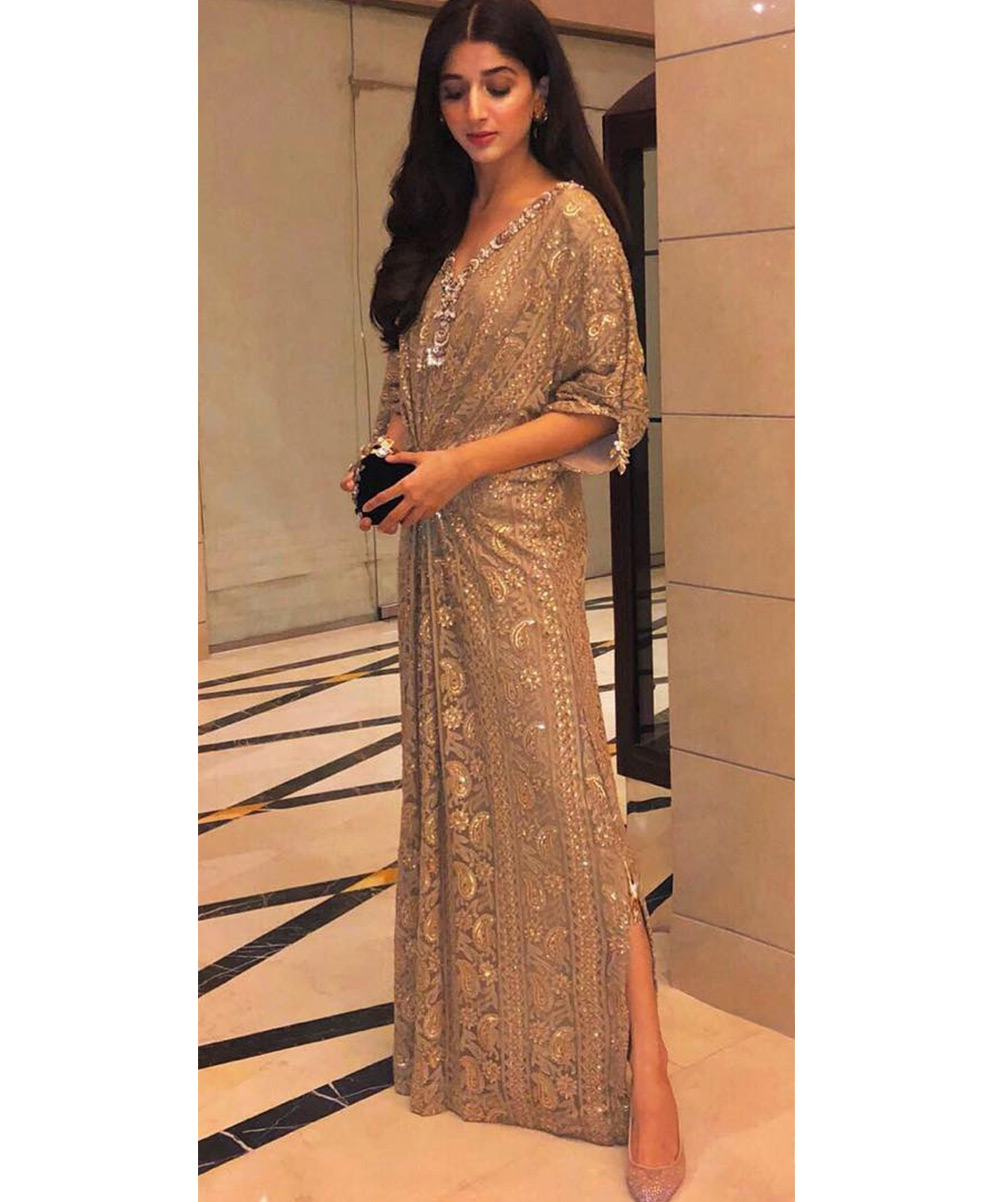 7. Modern twist
Your best shot at modernizing any traditional outfit would be to add some modern element to it. A couple of suggestions would be puffed sleeves for your blouse or a ban regal royal collar. Peplums are also making their way back as one hit silhouette this year, along with puffed and ruffled sleeves!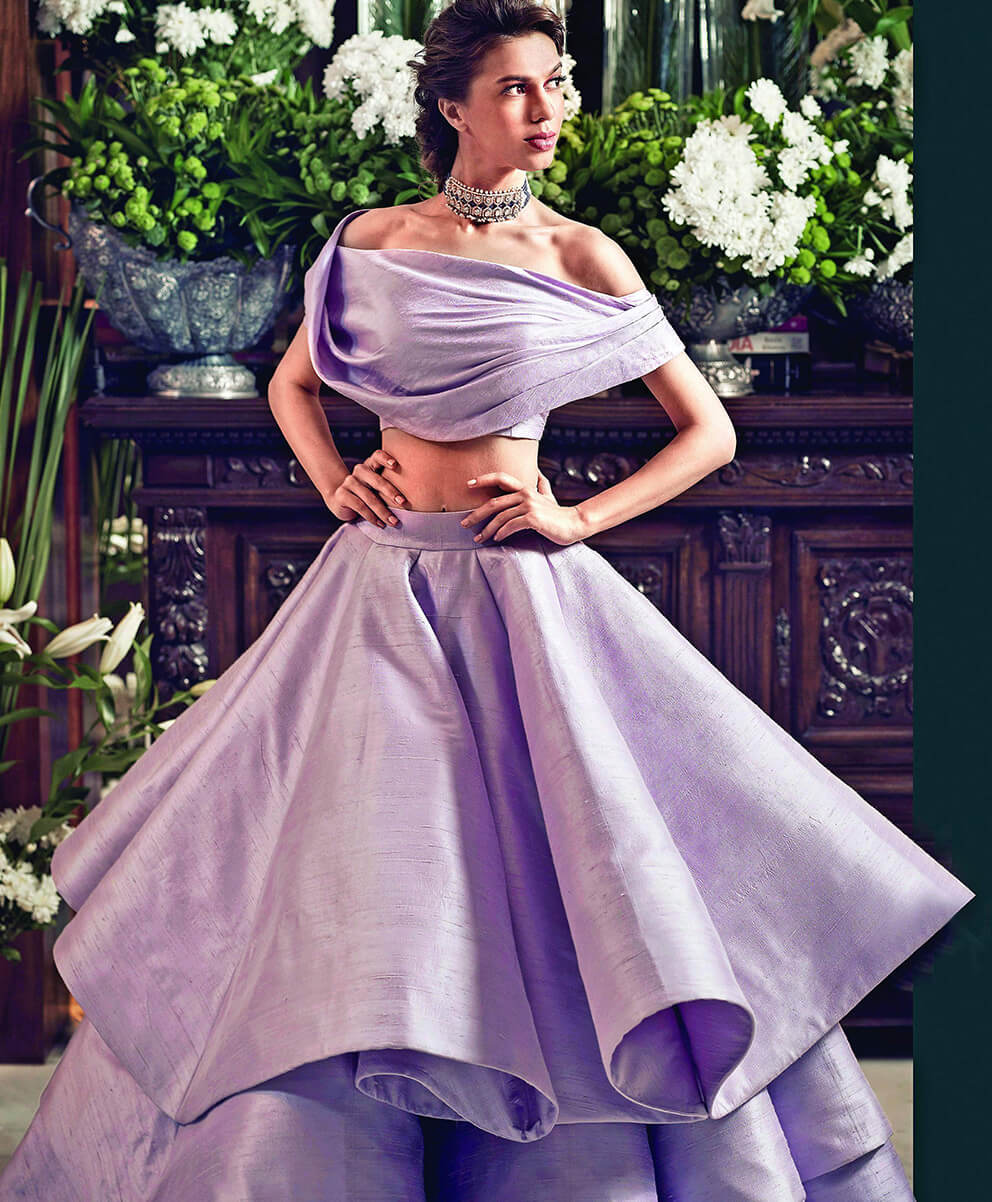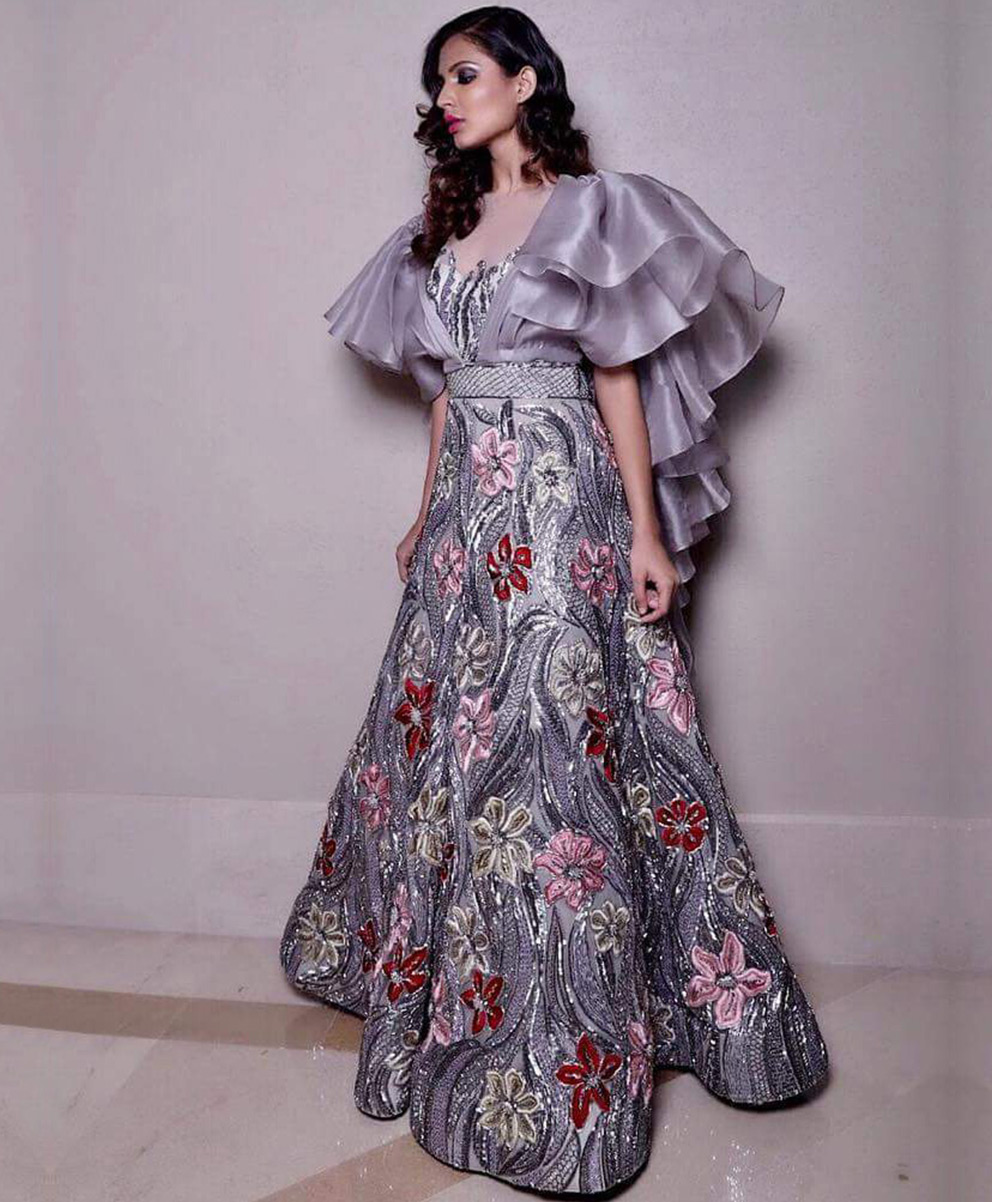 So, ladies get ready for the shaadi season. Well, you should be after all, that wisdom impartment. Go play with silhouettes and colors to your hearts fancy and remember do it comfortably.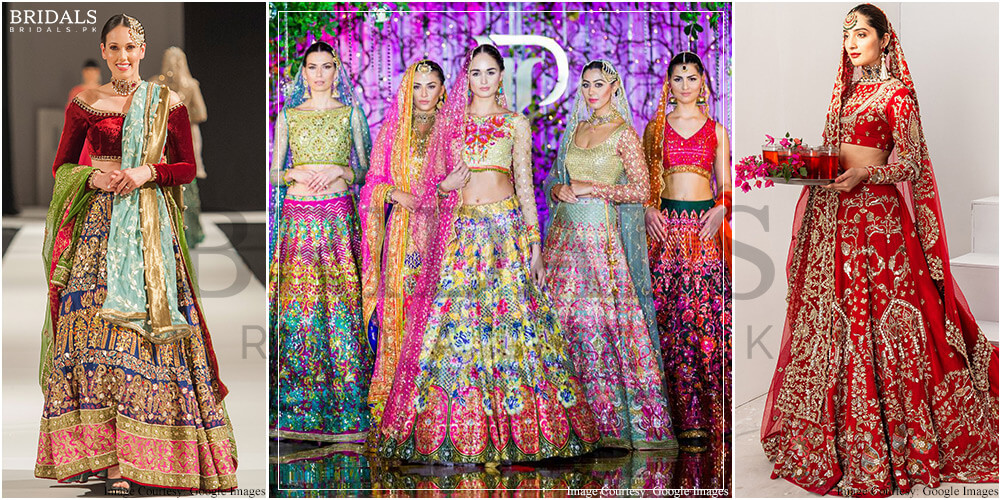 7 Ways How A Bride-To-Be Can Amp Up Her Mehendi Outfit!
Description
In with the new and out with the old!
Admin
Bridals.PK
https://blog.bridals.pk/wp-content/themes/bridal/images/logo.png