These Are All The Different Types Of Necklaces That You Can Wear At Your Wedding
Aug 02, 2018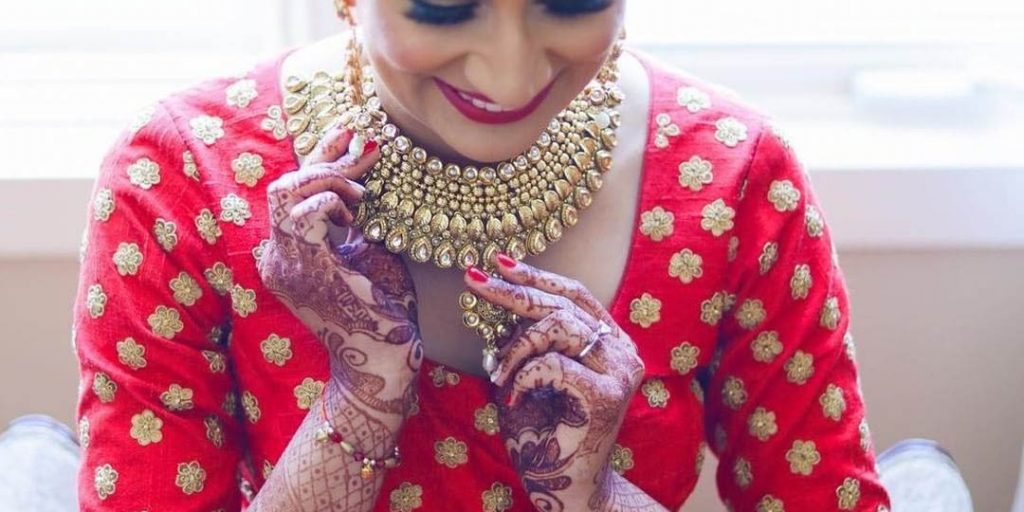 Can you imagine a bride without a hefty necklace on her neck, complementing her entire bridal look? The answer is a big old NO. It is one of the important essentials that a bride's look is incomplete without. Brides have their necklines adjusted and made according to the design and shape of their necklaces so you know it's THAT important. Traditionally, necklaces exist in a variety of designs and styles which the bride chooses, depending on her dress and of course her choice. Let's look at the different types of necklaces and help you decide the one that would look the best on you:
Choker Necklace
We all know choker necklaces were huge this wedding season. Every bride, every bridesmaid and every girl we saw had worn a choker. Chokers are still trending and look good with a saree, lehnga choli and anything that gives a contemporary touch to the outfit. You can also pair it up with a long necklace or satlara.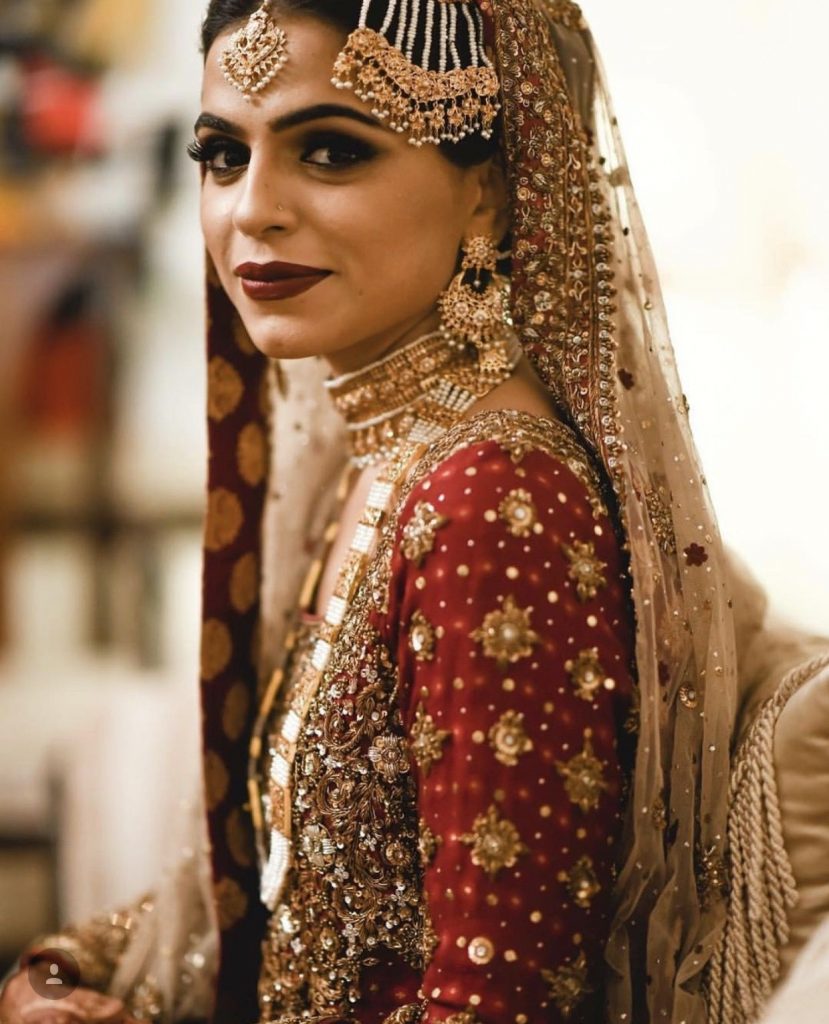 Collar Necklace
This necklace is shaped to cover your collarbone and it closely resembles a baby's bib. The beautiful stones and jewels on it give a beautiful shape to your neck and look best with lehnga choli.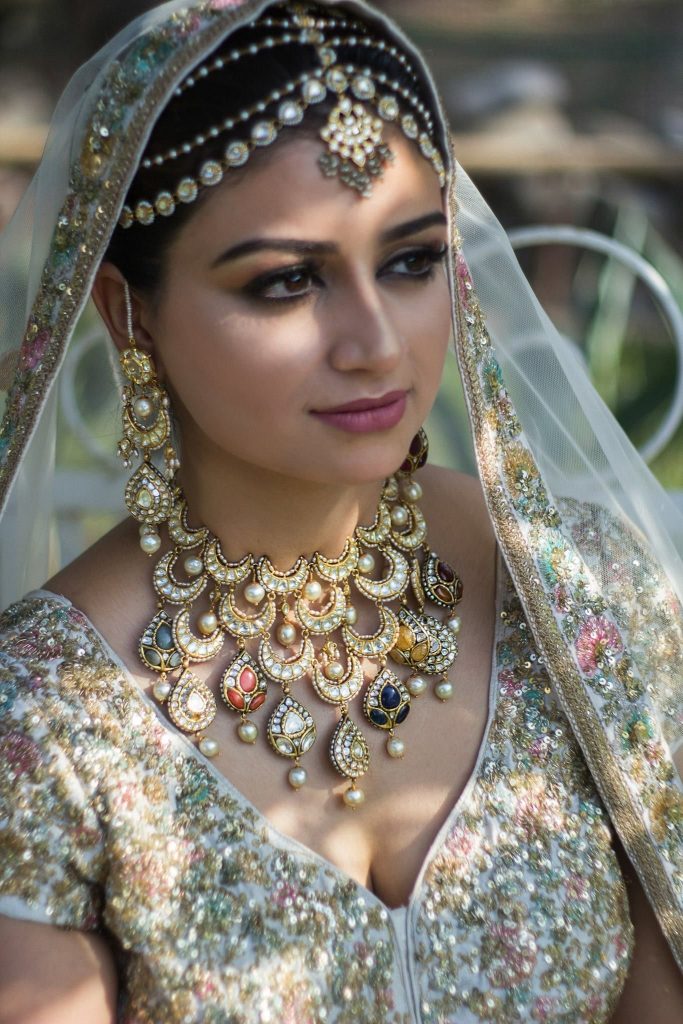 Rani Haar
Rani haar made a comeback and its 70's style is still on a roll at weddings. It depicts royalty and can have multiple strands with Kundan being the most used in it. It also comes with different gemstones and meenakari work which looks absolutely breathtaking!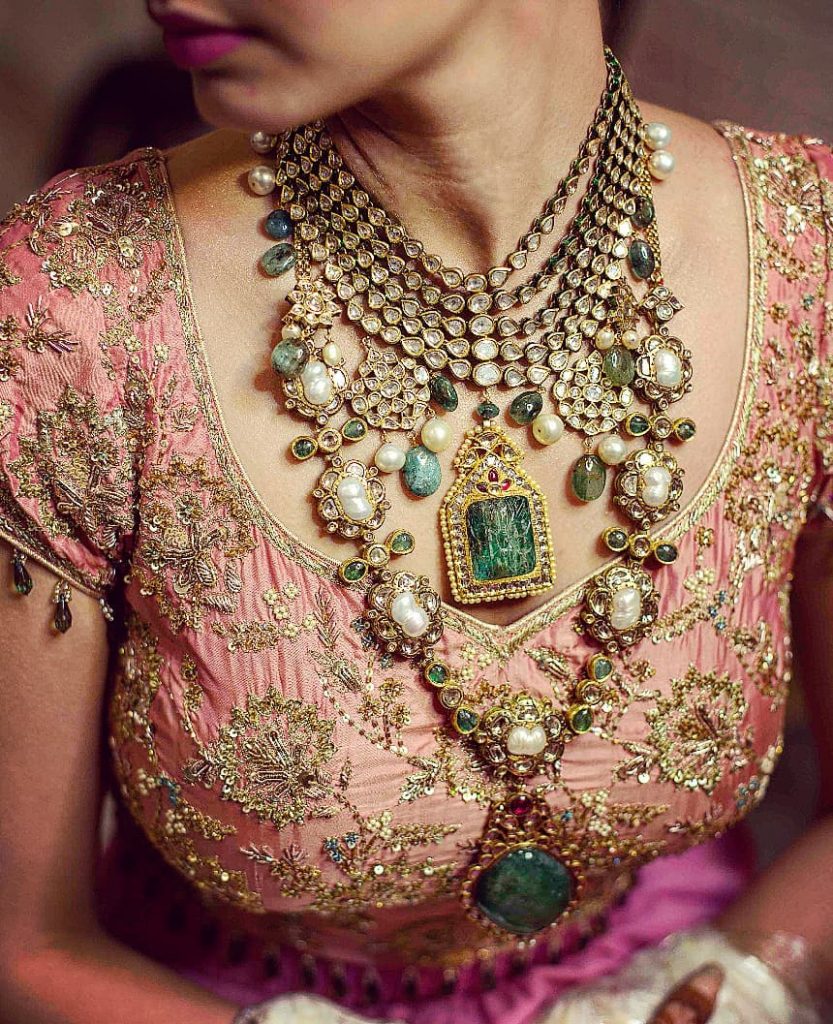 Meenakari Necklace
If you want something extra artsy on your necklace, meenakari is the one to go for. The entire process of a meenakari necklace is very interesting and results in a very regal, classy and one of a kind jewelry.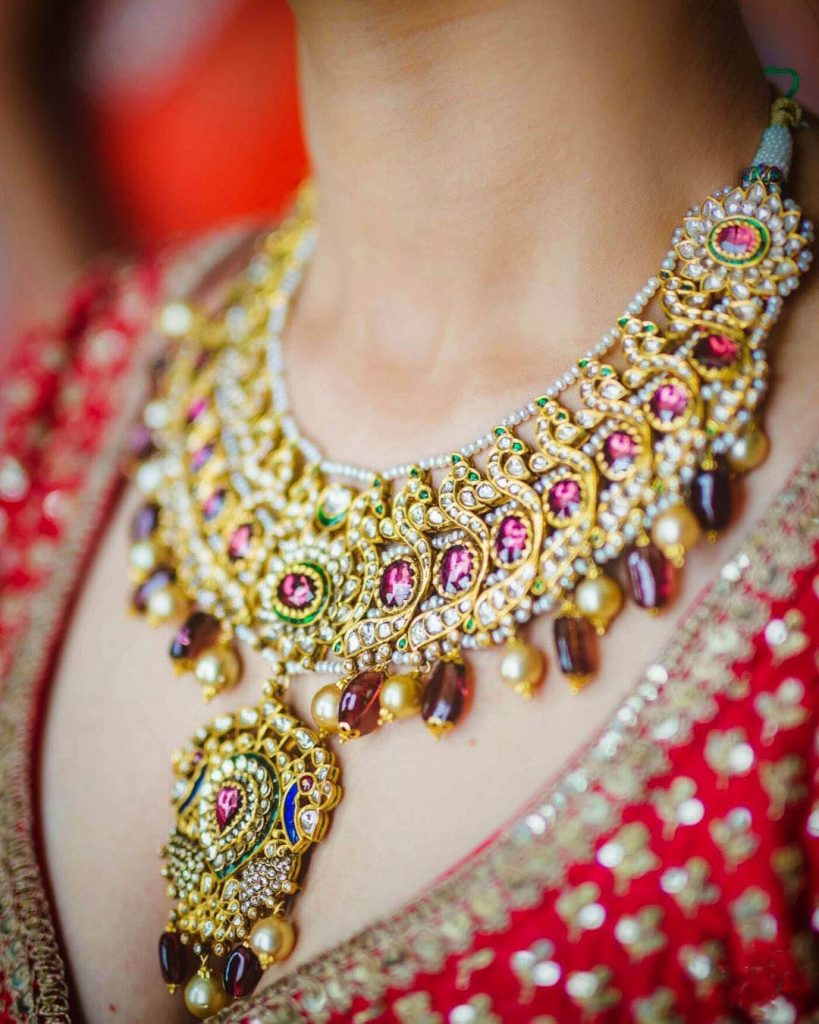 The Wedding Salad
Satlara
If you like wearing multiple layers, satlara is made for you. The beautiful pearly necklace gives you the perfect old school look and is a tradition that is followed in many generations. It looks best with a plain blouse and a contrasted lehnga.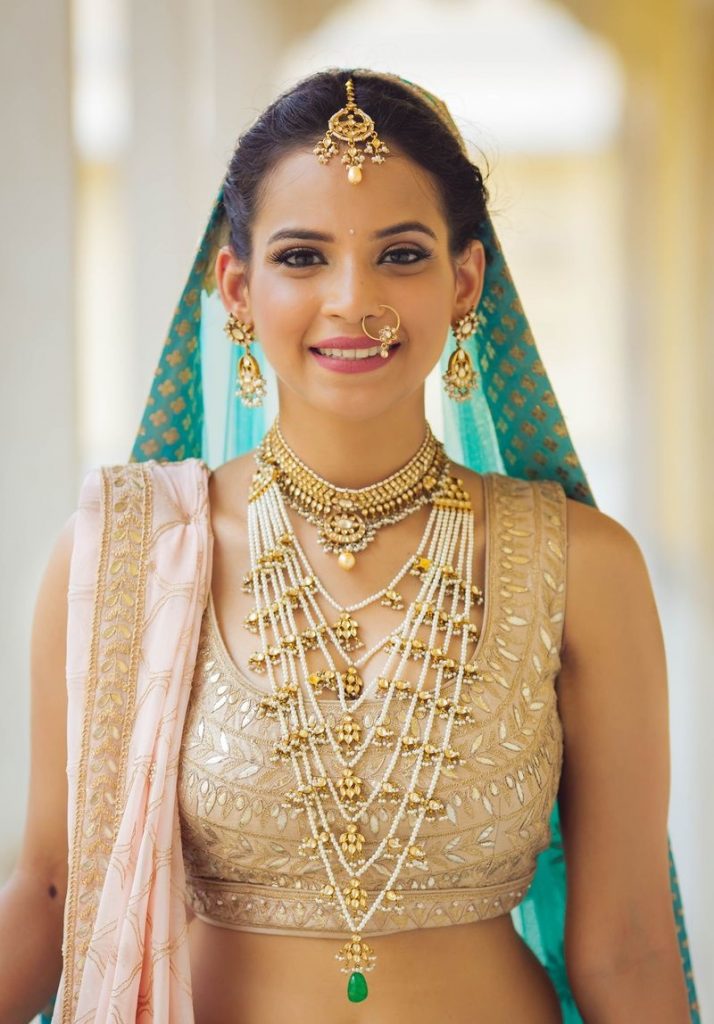 Photo Walle
Necklaces give a complete look to the wedding attire and must be chosen carefully to suit your style. Which type of necklace would you like to wear with your wedding dress?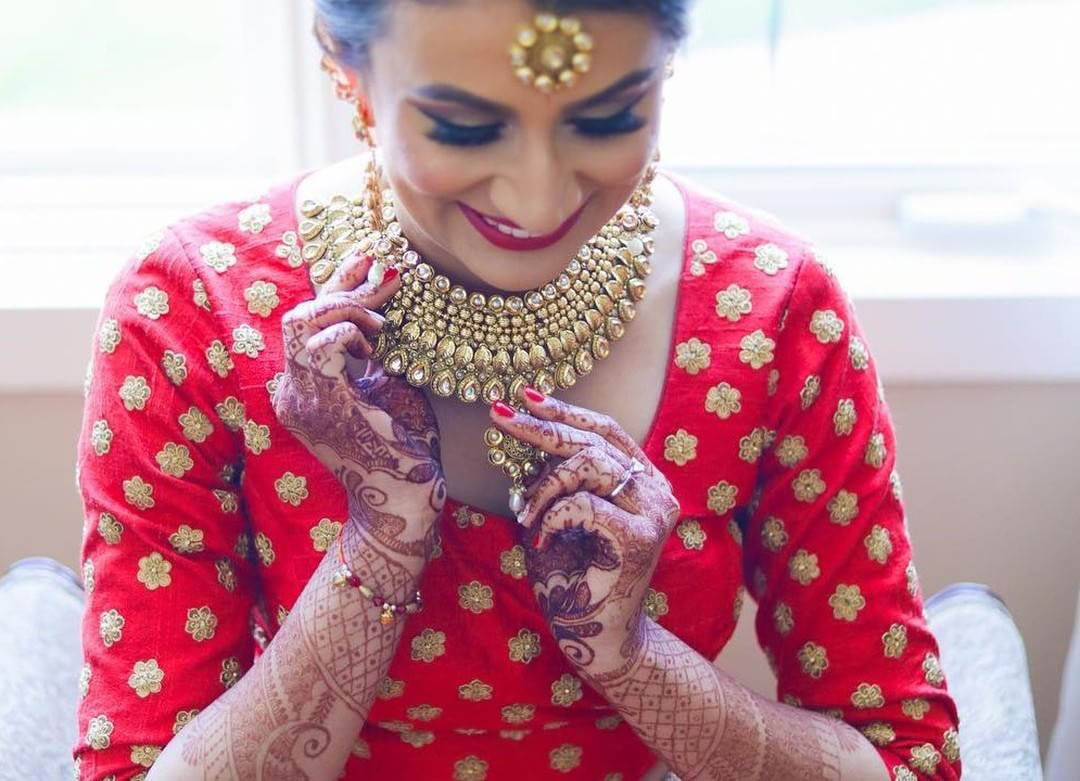 These Are All The Different Types Of Necklaces That You Can Wear At Your Wedding
Description
Wedding Necklaces are a must-have for the bride. These Are All The Different Types Of Necklaces That You Can Wear At Your Wedding.
Admin
Bridals.PK
https://blog.bridals.pk/wp-content/themes/bridal/images/logo.png