7 Bridal Jewelry Trends To Watch Out For In 2020!
Feb 17, 2020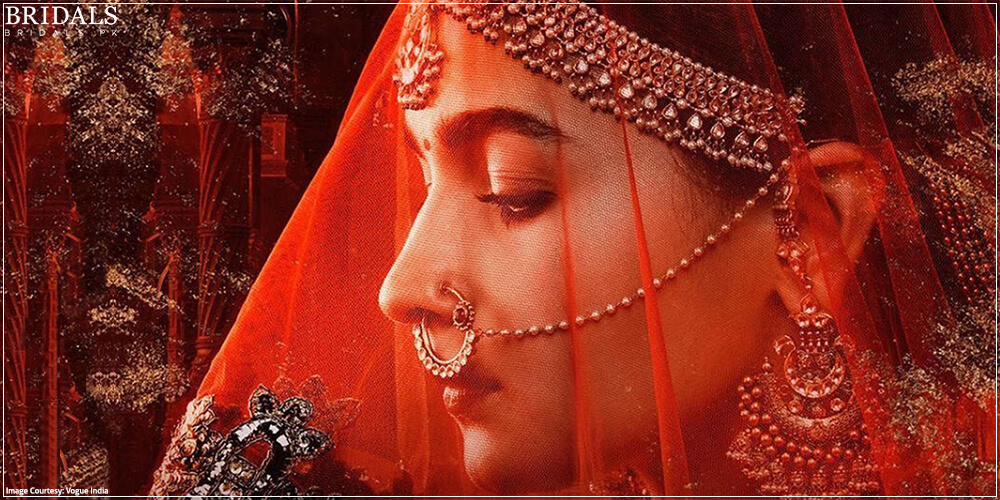 Article by: Myra Raja
Are you tired of roaming the same streets and looking at the same designs everywhere? Do you feel the need for some new vibrancy to your life? Well, we have here a little something to fix you right up.
No desi wedding is complete without the sure-fire trips to the nearest jewelry stores. Age old tradition was to give your daughter sets after sets but nowadays due to the increasingly heightened prices majority focuses on giving a set for each main function. Small sets are still given at different occasions because let's face it, we desi' love our jewel and gems. Jewelry trends every year change but we have selected some traditional pieces that are part of the past and the present to keep you updated yet rooted to our beloved culture and our traditional heirlooms.
1. Oversized Nose-Ring
The oversized nose ring is here to stay. Despite being a classic staple in our grandmothers and mothers' times, it has slowly become less and less popular and is more focused if it suits a bride's face rather than a must.  Well, we are here to tell you it is making a comeback and for all those brides wanting traditional weddings, this is a staple item that they would really love wearing. Once a classic, always a classic.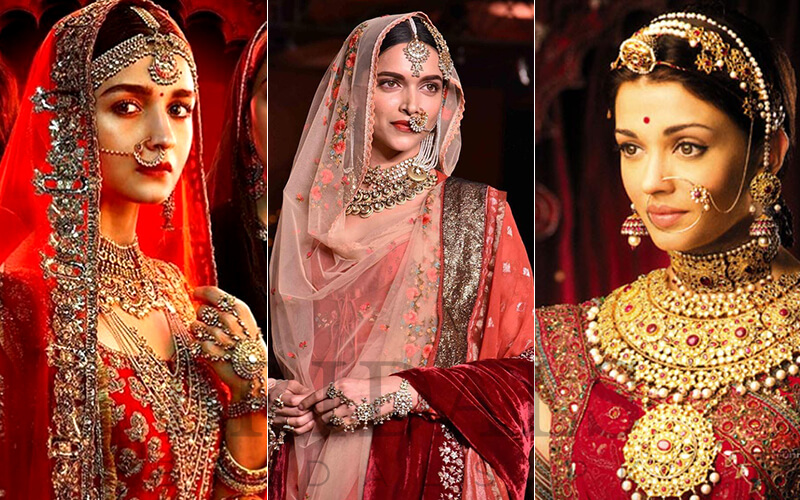 Photo: via Google Images
2. Jhumka
Jhumka girra rey…is forever engrained in our brains. This traditional piece of jewelry is exquisitely worn even today by all the top models, paired with their pishwas or something equally traditional. Jhumkas are making a comeback with all their might and we are not complaining. We actually think they never really ever took a backseat! Also, it adds a certain oomph factor to your clothes which changes your entire look and in a beautiful way.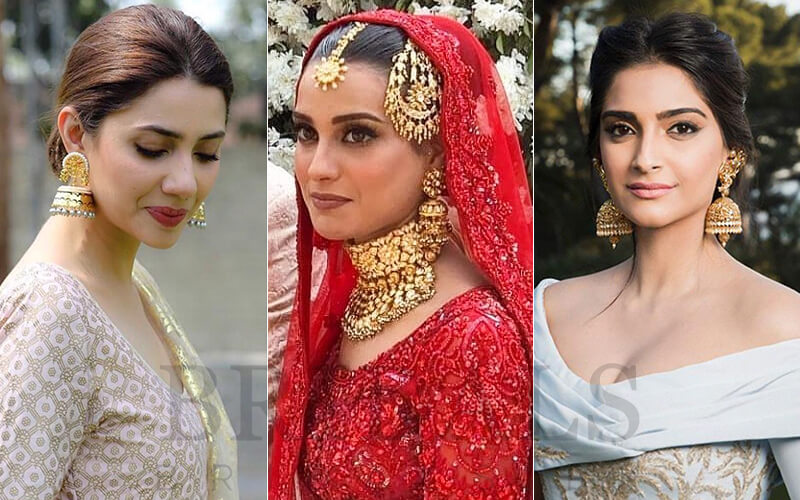 Photo: via Google Images
3. Maala
The maala, a stone layered necklace with gold chunks leading down to the chest, ending with an even chunkier gold piece in the center always did and still does have our hearts. A maala is the perfect piece for a casual affair or an extraordinary affair. Add a set and some earrings and you're ready for a highly social event or just wear it without anything to exuberate class yet simplicity. It is our personal favorite. Pair it with saaris, shalwar kameez, pishwas or even an angrakha, it won't let you down. A must staple item, which should be on every brides-to-be trousseau list!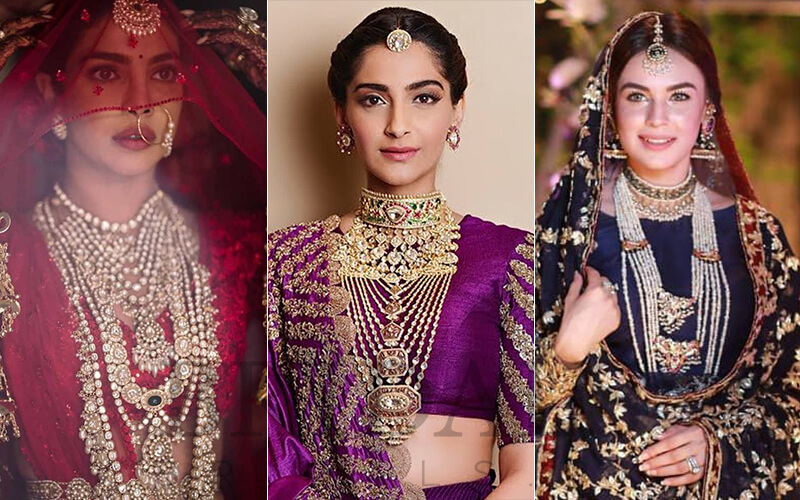 Photo: via Google Images
4. Choker
The choker is not only a traditional staple but it also adds an extra oomph to one's bridal look. It's a snug fit necklace and easily the most popular since forever. Brides who are jewelry fanatics will definitely go for this trend. This trend is also popular due to the fact that when jewelry is passed on to you from your mother or grandmother, it is not only traditional but also an heirloom. So thus, if you are deciding if you want to wear a choker, know that you are setting the bar really high.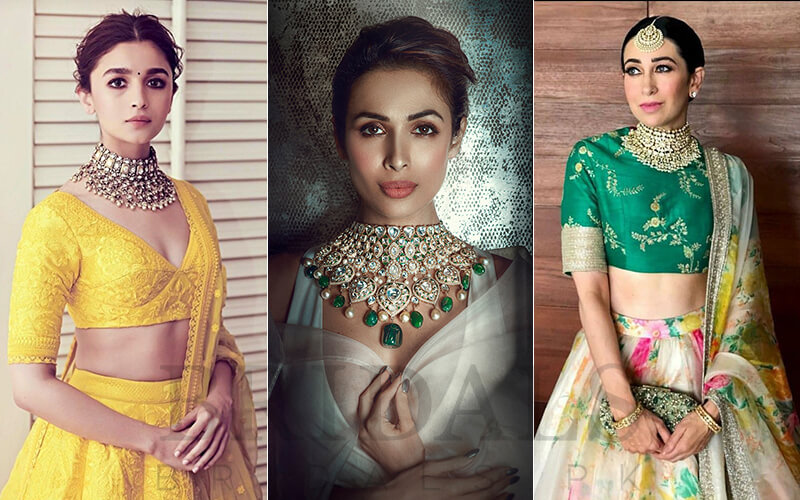 Photo: via Google Images
5. Maatha Patti
The mathapatti, be it in kundan or polki or even matching with your set, it gives a royal look that is unparallel. It is befitting a queen and you are no less on your big day. It sits a top your head like a crown decked with jewels but since it is lightweight its easily manageable to carry it out on your big day.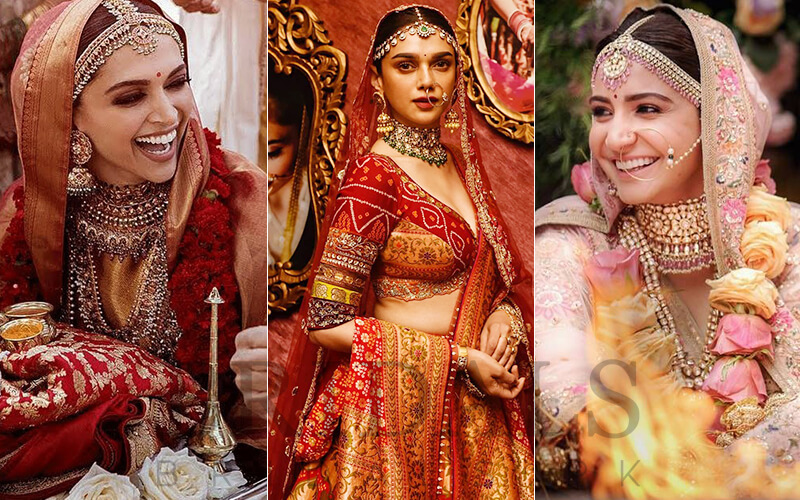 Photo: via Google Images
6. Solitaire Ring
In case you were wondering, this is an increasingly popular trend that is here to stay. This trend no doubt costs an arm and a leg but you can go for cheaper options too as per your budget. Initially the bigger the stone the happier the bride but with diamonds that will always be true. However, although this trend is proving to be a must you can still get cheaper options available everywhere.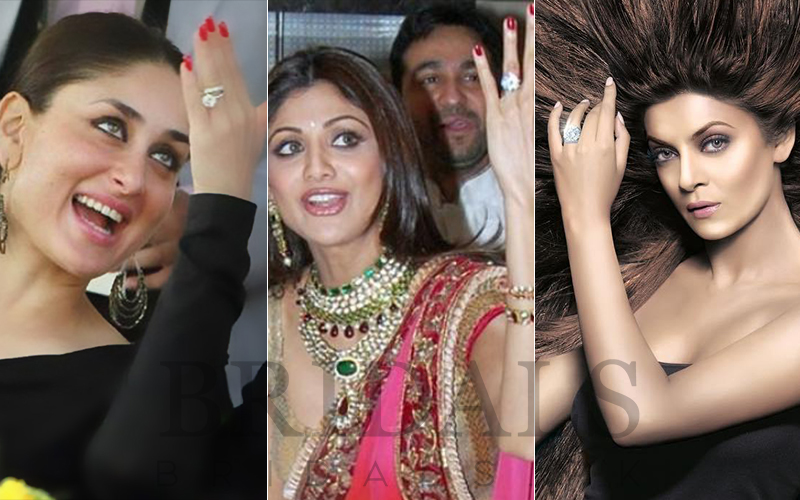 Photo: via Google Images
7. Flower Jewelry
Our mayun's and our mehndi's are incomplete without the traditional flower jewelry. Our genday kay phool or chameli jewelry is readily available at liberty. Any other flower that you might want to add can be done too, customized with the brides dress as per her demand. Adding flowers to any occasion adds more color but if a bride wears it, it adds a certain ethereal glow which nobody would say no to.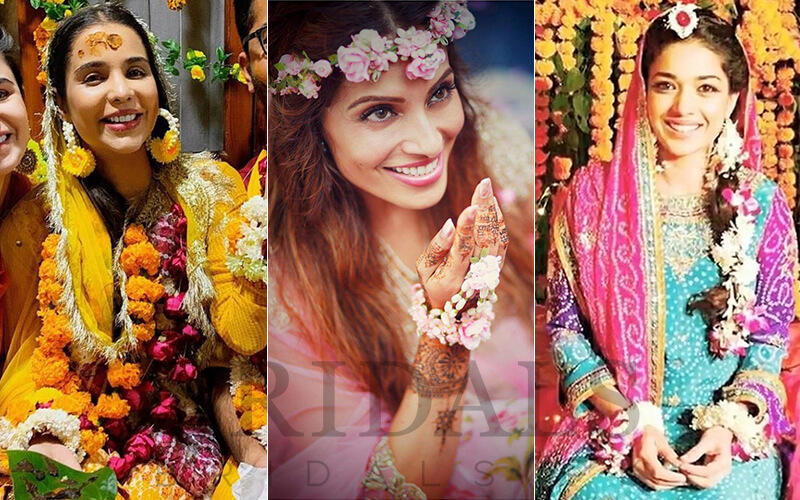 Photo: via Google Images
So that's all for now, keep reading for more fashion and lifestyle updates.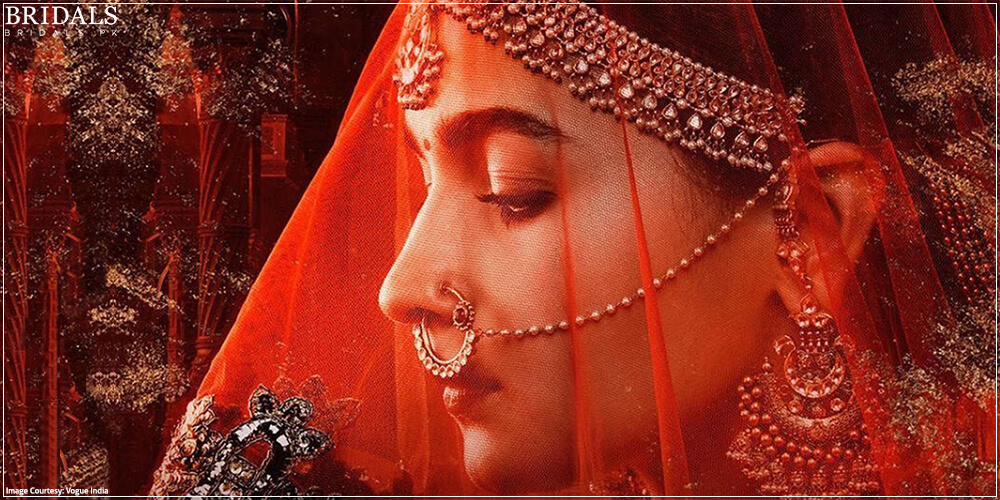 7 Bridal Jewelry Trends To Watch Out For In 2020!
Description
These 7 deadly jewel pieces are a must-have for every bride-to-be!
Admin
Bridals.PK
https://blog.bridals.pk/wp-content/themes/bridal/images/logo.png