The Five Types of Quintessential Pakistani Wedding Dresses
May 02, 2017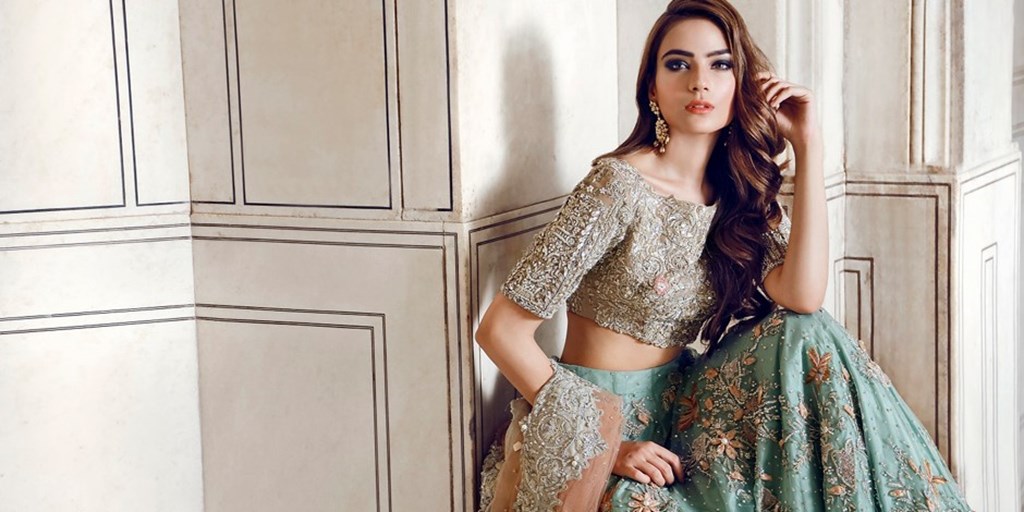 When the wedding bells ring, hunt for a dope photographer, a magical makeup artist and a perfect wedding planner is pushed a little to the side and all the priorities are driven towards finding one true power asset that will make or break your look – a killer bridal dress. With all its grandiose and bling, your wedding day calls for an absolute masterpiece of embellishments and beauty that will turn you into the most flawless princess and make your photos worth looking at over and over.
Pakistani weddings are known for their magnificence and celebrations spread over a number of days. Just like the wide range of festivities, Pakistani bridal wear also offers a broad range of beautiful silhouettes to choose from. If you're worrying about what dress to brighten your Big Day with, read on to know the options.
Lehenga
With just the right amount of flare and volume that a bride deserves, Lehenga is the perfect choice for your Big Day. Typically consisting of three pieces, a choli, dupatta and a floor length lehenga, this bridal wear is the most popular choice among girls. Choli could be replaced with a long shirt according to the bride's preference. And hey! Remember the dreams of having your moment of a perfect princess twirl? The fluffy flare of lehenga will give you just that.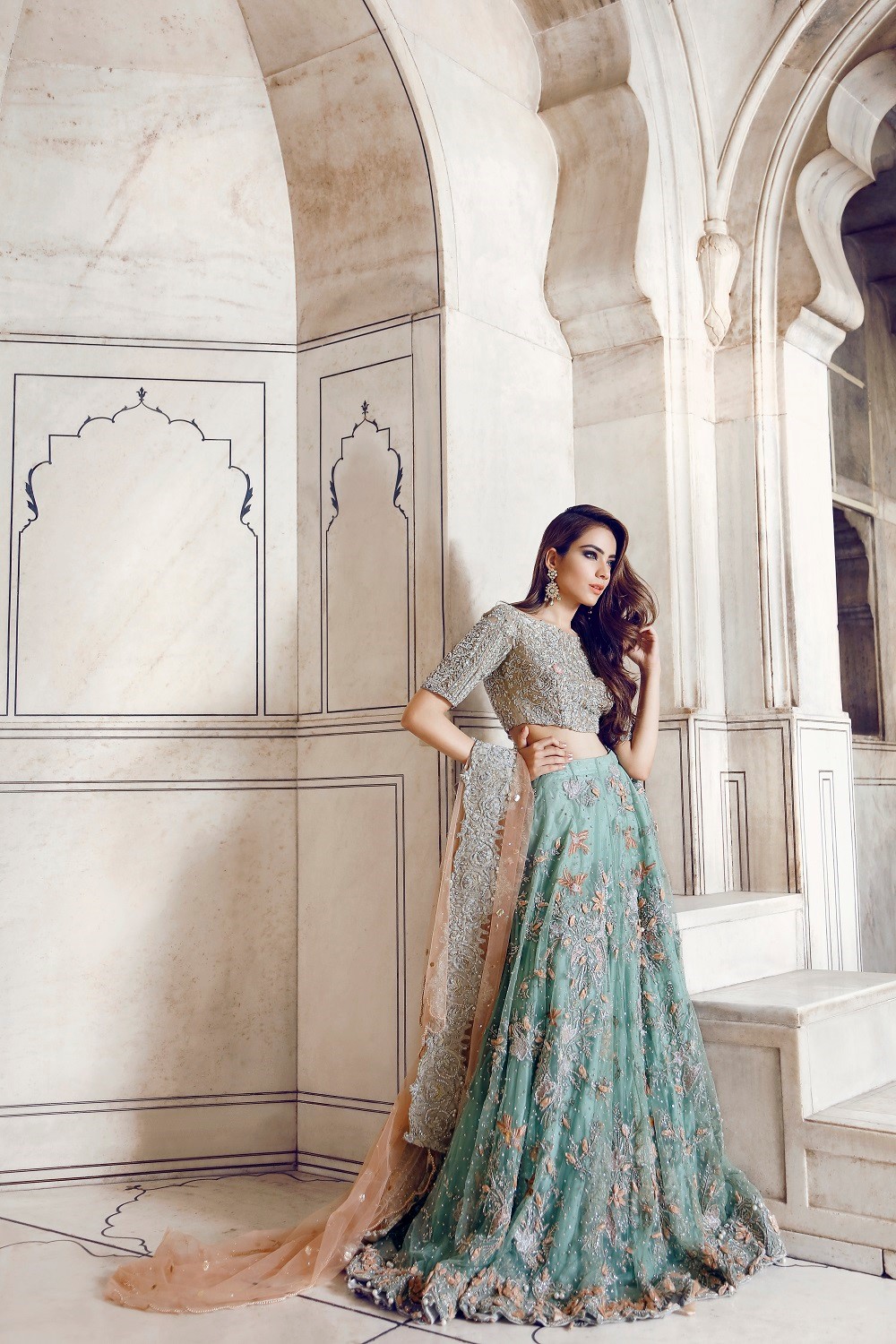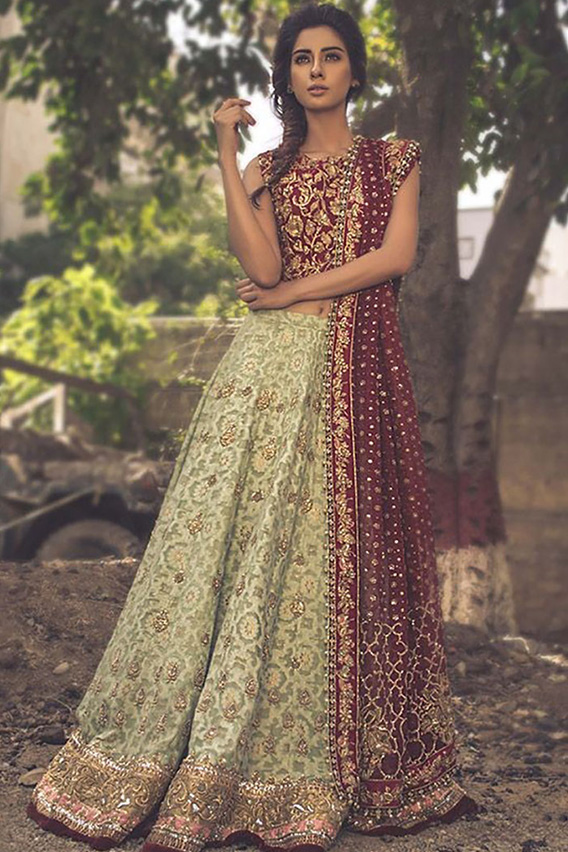 Gowns
Talk about elegance that leaves the crowd wowed! Being in the spotlight requires the bride to be draped in an exquisite and enchanting outfit – mermaid and trail gowns are just the perfect answer.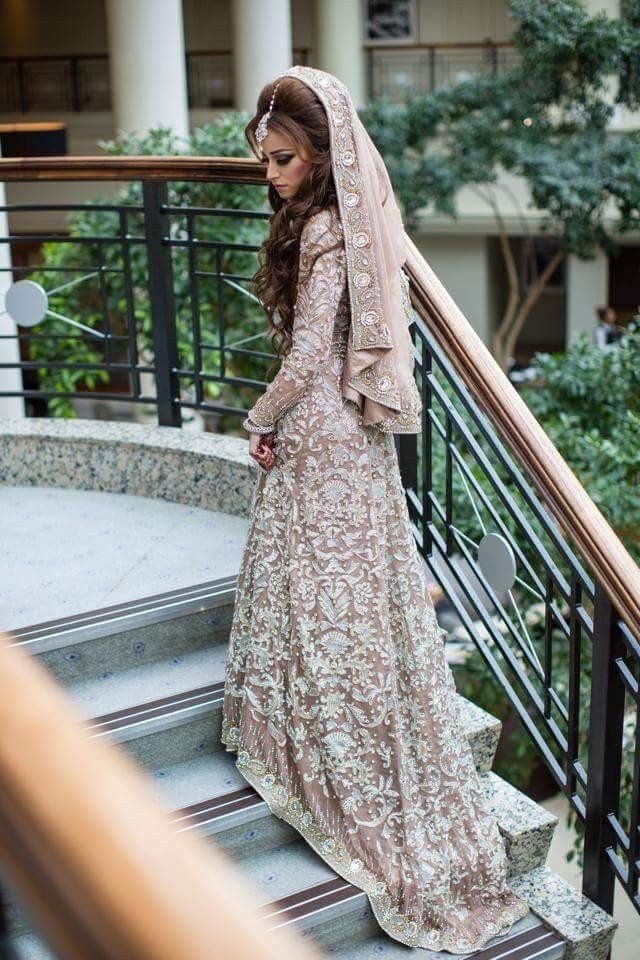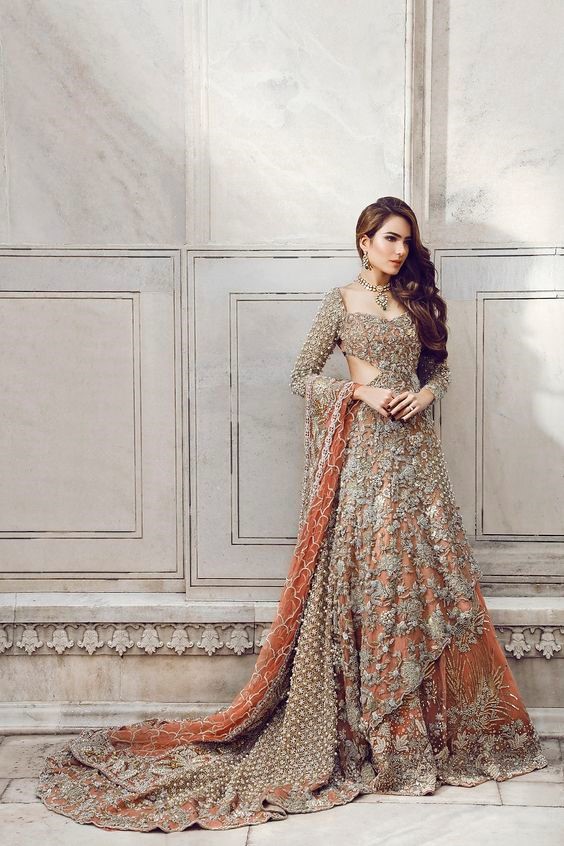 Gharara
A kurti loaded with beautiful appliqué work and sequins is paired with a gharara perfectly fitted at thighs and flared out above the knees. Enter the hall in this winning combo and your husband dear will want to marry you a second time also. Considered one of the most ethnic wear among Pakistani bridal dresses, gharara equals sheer perfection for a lover of flares.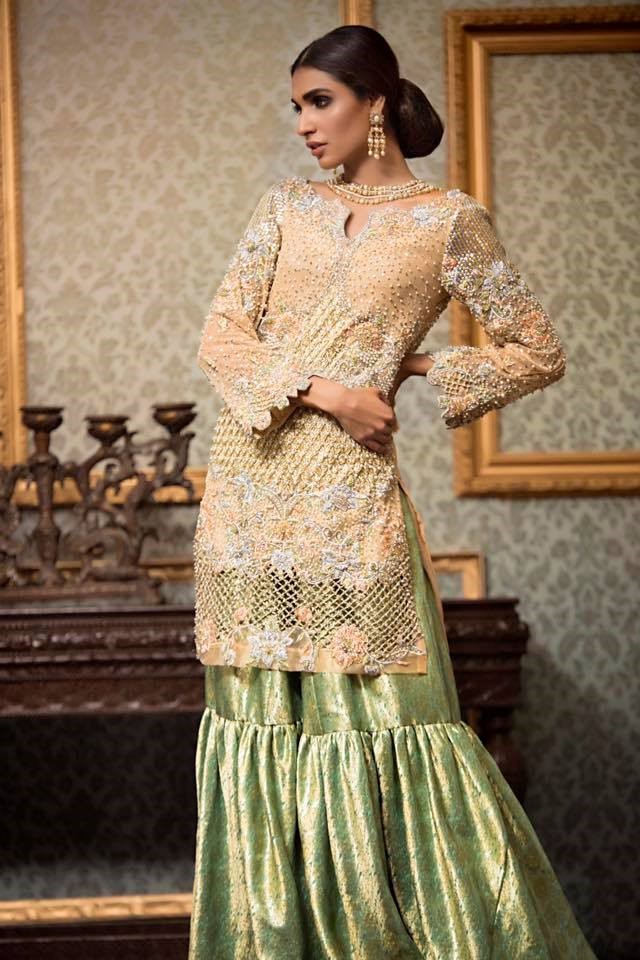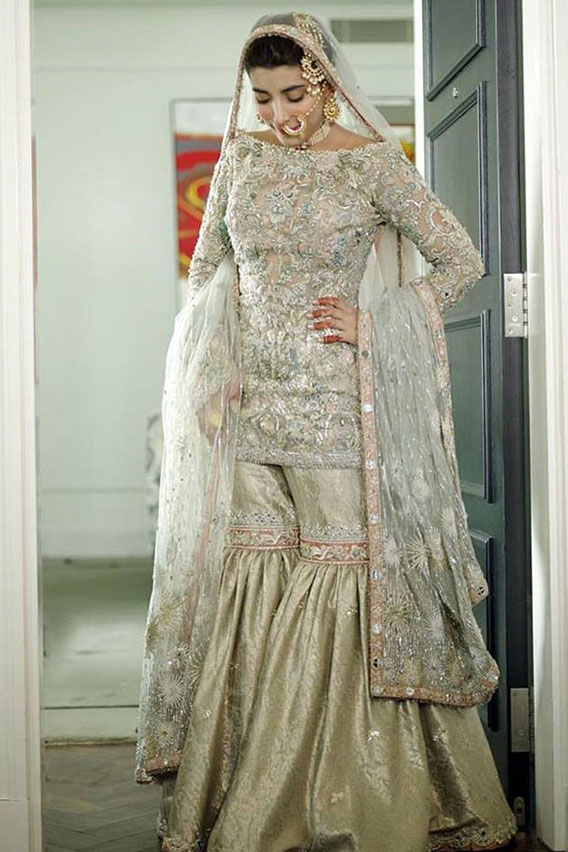 Angrakha
A popular choice mostly for the mehndi event – angrakha hits the sweet spot for those of you gushing over all the flare and flounce. The most common style is a frock with a side slit and a churidar trousers or even a lehenga. Angrakha is another fine choice to achieve your dream twirl.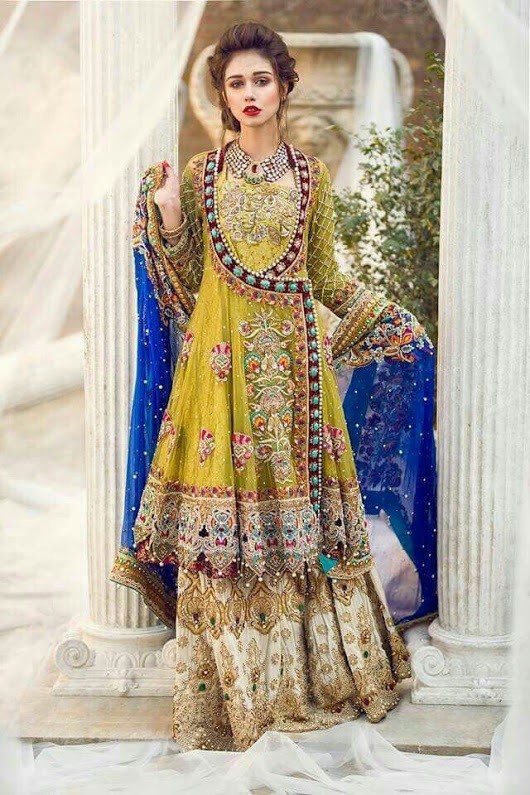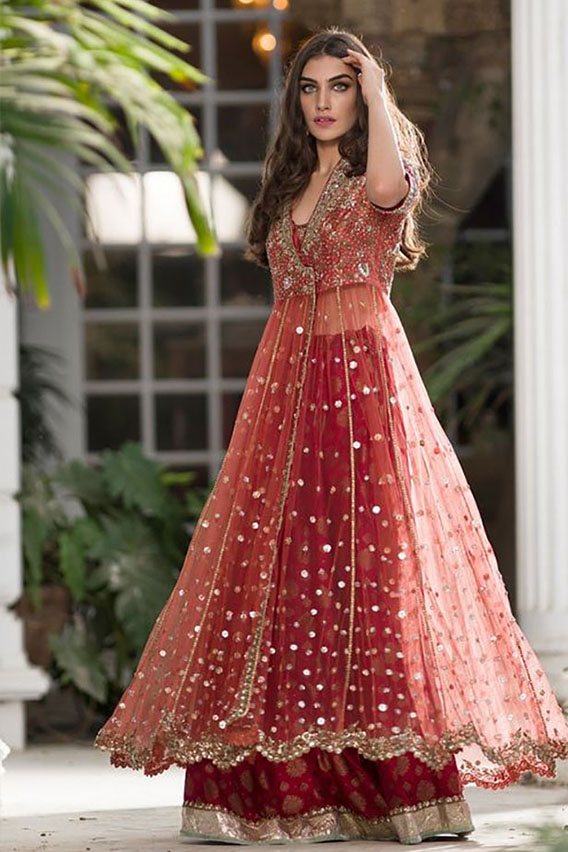 Saree
Nothing speaks femininity and elegance louder than a saree. If you don't want to go for the traditional Pakistani bridal dresses, saree is a smarter choice symbolizing prestige and delicacy. With many Pakistani designers dishing out gorgeous saree designs, donning it as your bridal wear attract all the good glances.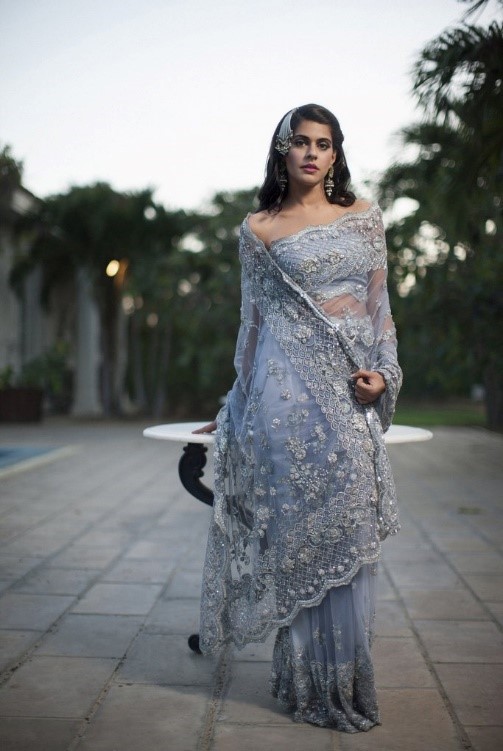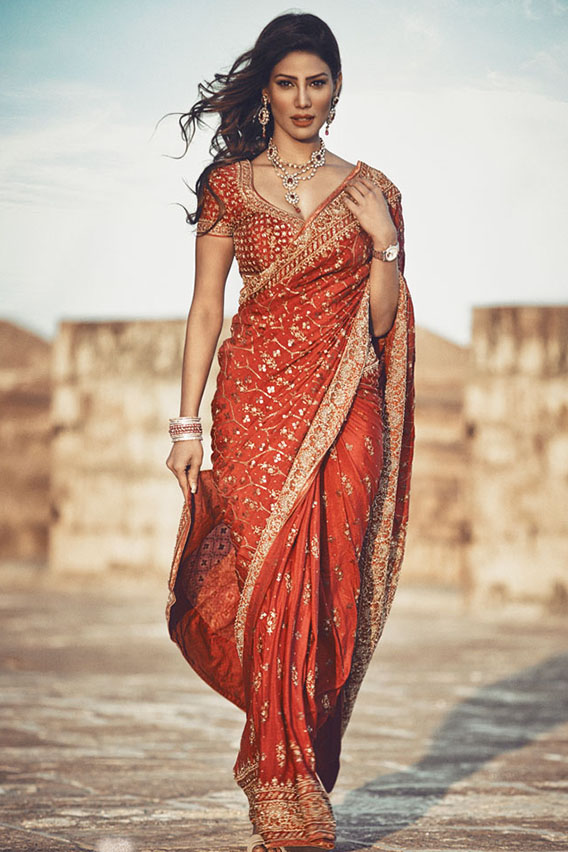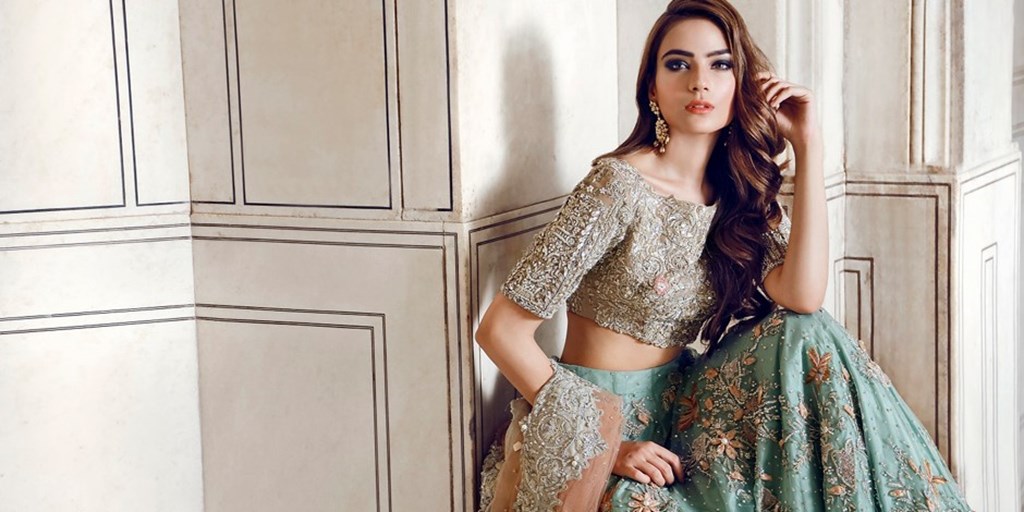 The Five Types of Quintessential Pakistani Wedding Dresses
Description
Pakistani weddings are known for their magnificence and celebrations spread over a number of days.
Admin
Bridals.PK
https://blog.bridals.pk/wp-content/themes/bridal/images/logo.png