Mohsin Naveed Ranjha's "Qubool Hai" Is An Ode To Tradition And Elegance!
Jan 31, 2020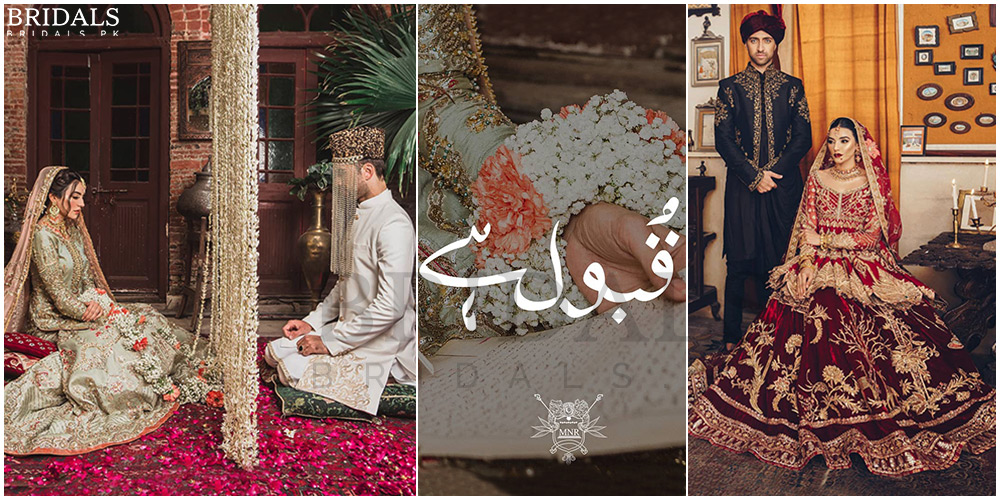 Article by: Zahra Haider
Recently, a name has become synonymous with fashion. With staying true to the traditions and rituals, he has revived the old world's charm with such excellence that his couture pieces are a class apart. The balance between colors, the precision in fine detailing and his love for the royal fabric is what adds the finesse to his design pieces. In a short span of time, this man with his namesake design house has made his mark. He is a force to reckon with. Having a number of successful fashion shows to becoming all the leading ladies go-to couturier from the silver screen, he's made every woman chant, "mein ranjha ranjha karde". This man has become all the fashionista's "addiction" – and he certainly needs no further introduction. With further ado, please put your hands together for Mohsin Naveed Ranjha aka MNR!
When one is shortlisting all the gurus from the fashion industry for their big day, his name is almost on every brides-to-be list. His bridal pieces just lure you in, in the first glance. Ranjha, recently came out with a campaign called "Qubool Hai". It was a collaboration with the brilliant and very talented UK based makeup artist Fozia Tawfiq. The entire theme of the collection revolved around the festivities of a "shaadi wala ghar".  Sadia Khan and Aimal Khan were the face of this bridal campaign. It was a journey of timeless grace and an ode to keeping the classic traditional fashion alive.
Qubool Hai
This bridal collection by Mohsin Naveed Ranjha has three bridal dresses, "Zamarud", "Mushk" and "Zaar Bakht". Each signifying the journey of marriage in rich hues and fine detailing. These three couture pieces resonate with an era which was known for its raw and rooted cultural festivities. He's kept it alive through the craftmanship, which is an art that he's mastered in. From the shades of pure whites and pastels to a combination of jade green and pastel peach, then diving into the rich traditional sindoori red and merging it in a full bloom red. That's not all because in the last he takes us to the highest crimson peak ever! When he unleashes the amalgamation of maroon and burgundy!
Ladies, behold because you're going to be awestruck by the collection!
1. Zamarud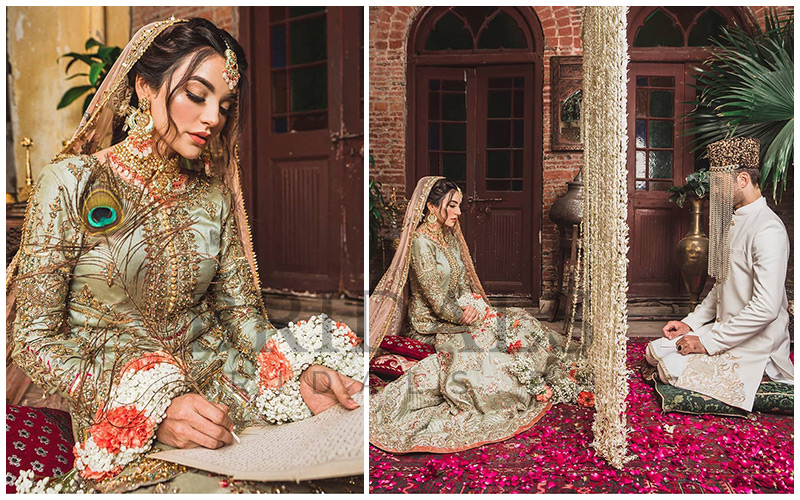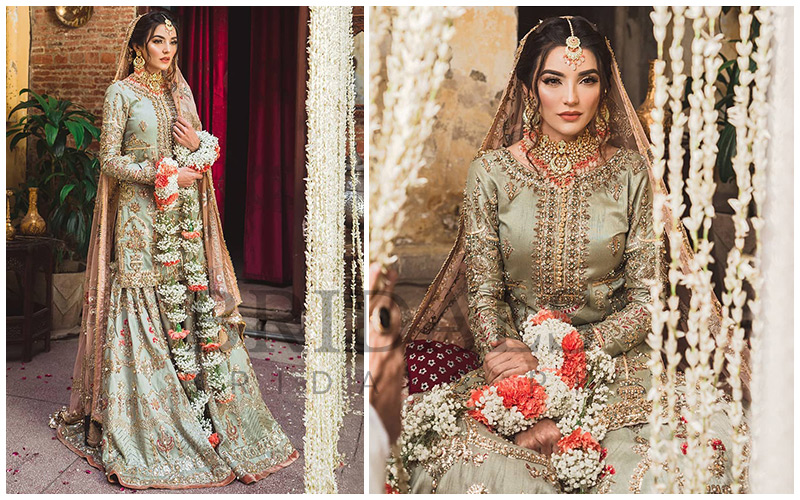 2. Mushk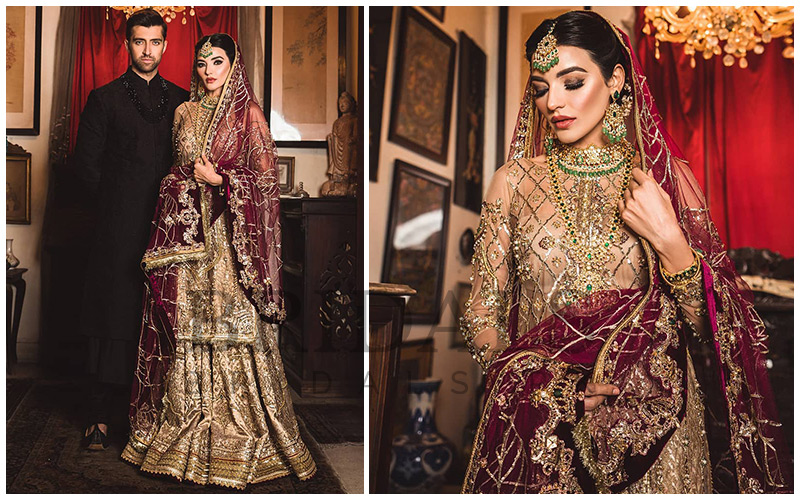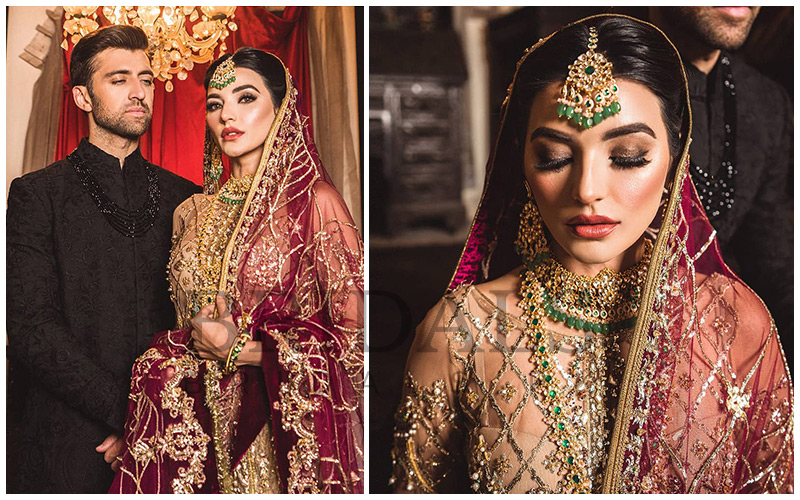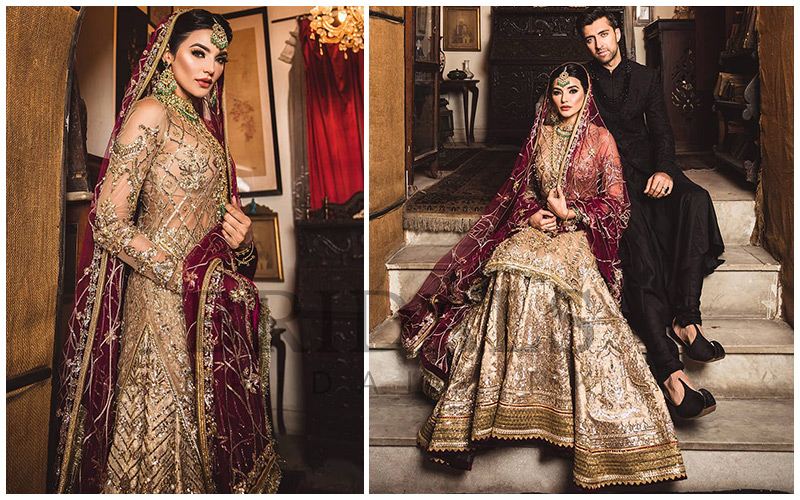 3. Zaar Bakht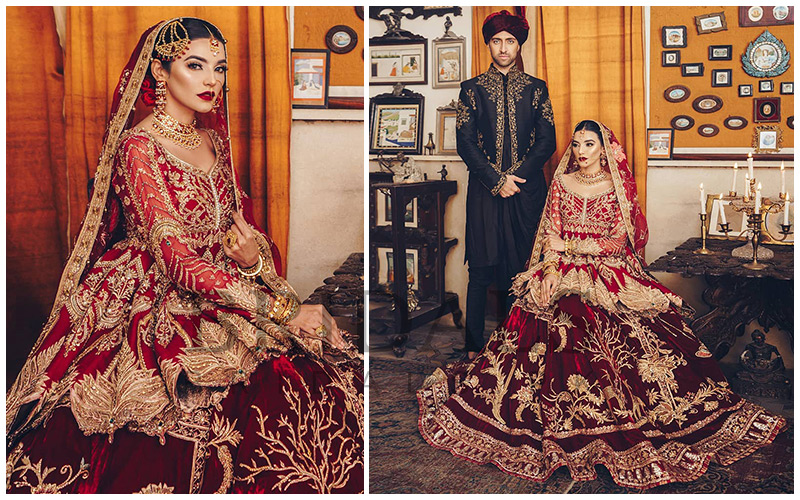 Mesmerizing, isn't it? Mohsin Naveed Ranjha has certainly given us the feeling of nostalgia here. This collection is a breath of fresh air and clearly a blissful one for sure! The glimmer, the shine, the intricately embellished dresses, all exude an elegance, which is hard to resist!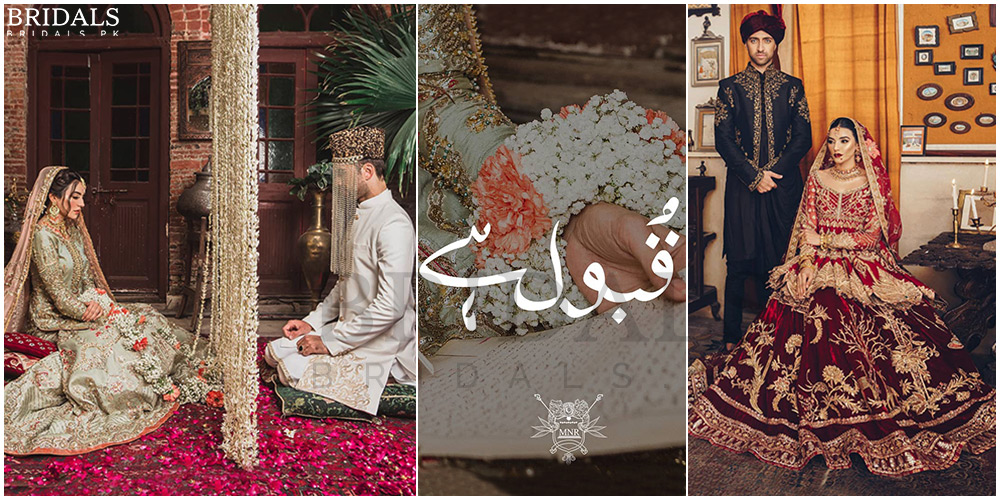 Mohsin Naveed Ranjha's "Qubool Hai" Is An Ode To Tradition And Elegance!
Description
MNR is taking the fashion industry by storm, and we're not even shocked!
Admin
Bridals.PK
https://blog.bridals.pk/wp-content/themes/bridal/images/logo.png