Mahgul's Fleur De Summer Collection Is a Must-Buy for Summer Weddings
Jun 22, 2019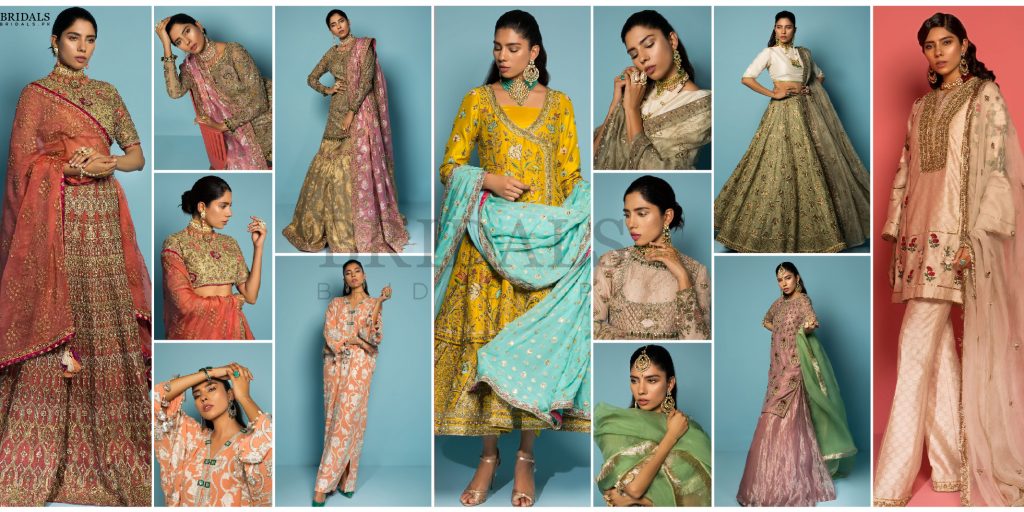 Article by: Hazafa Hasan
Fleur de Summer as the name suggests this collection by Mahgul is the perfect way to treat yourself this summer. Especially if you are buying your bridal trousseau, or even if one of your special girlfriend is getting married, you need to have a look-see on this particular collection. It has ten dresses that will be perfect for any desi formal function because they are very unusual in their colors and styles. We guarantee you will turn heads in Mahgul's Fleur de Summer, for sure.
As you will scroll down you will see that the design, the color palette and the silhouettes are all resplendent in their beauty. And cater to a wide variety of women who like unique designs with a bit of personalized touch. Let us walk you through the designed articles and tell you what makes this collection so special.
Azalea
Contrasting colors are woven into intricate floral embroidery on a black net base. Fitted jamawar trousers and a pink organza dupatta completes the look.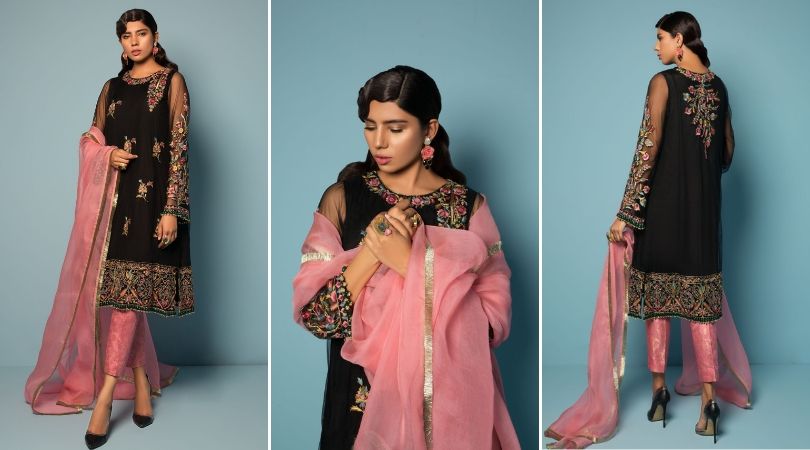 Magnolia
A delightful floral ensemble with pastel palettes and embellishments. The silhouette is traditional yet it's contemporary design makes it just the outfit for a destination wedding.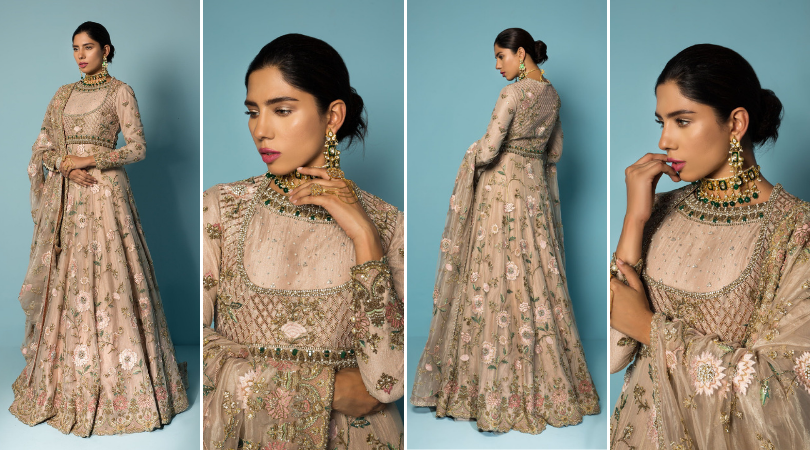 Carnation
The unique color palette might be subtle, but this embellished cotton net lehenga paired with a pure raw silk blouse is something of a trendsetter. The lightly embroidered organza dupatta gives the whole outfit a regal appeal.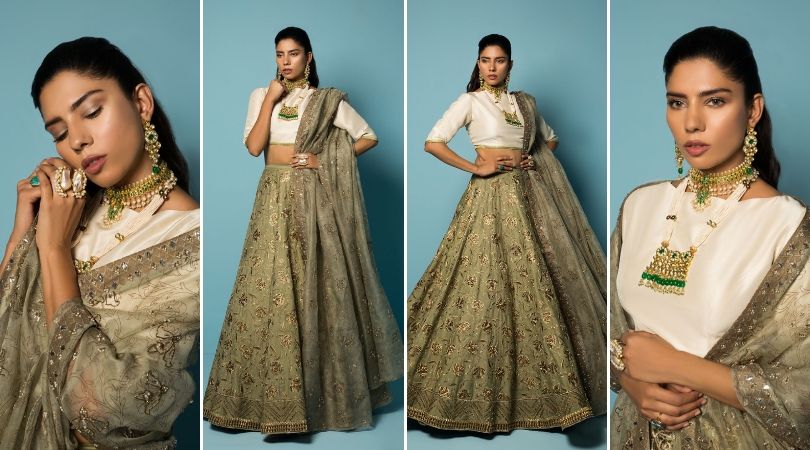 Aster
A straight line silhouette of this outfit is created with the purest of Indian raw silk. A jamawar cigarette pants gives a sleek glamor feel to this outfit making it perfect for any required occasion.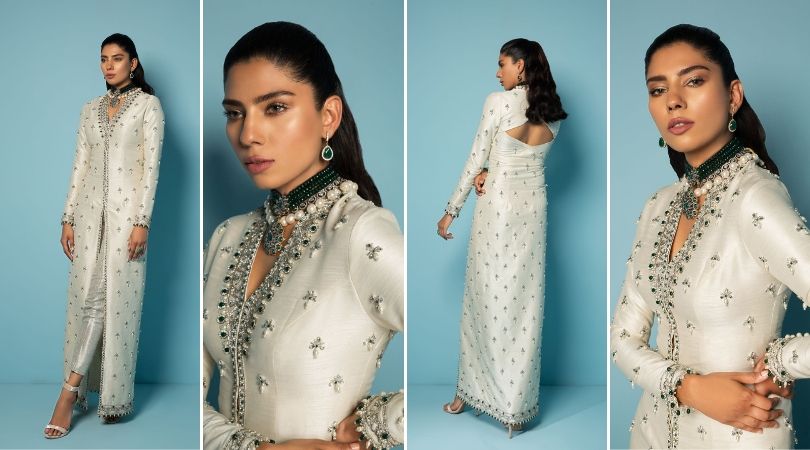 Amaryllis
A cotton net shirt and pair of trousers in blush pink and embroidered and embellished with dull gold are absolutely lovely. The floral details on the sleeves and border add the dash of pop the outfit needs. A lightly worked dupatta compliments the outfit perfectly.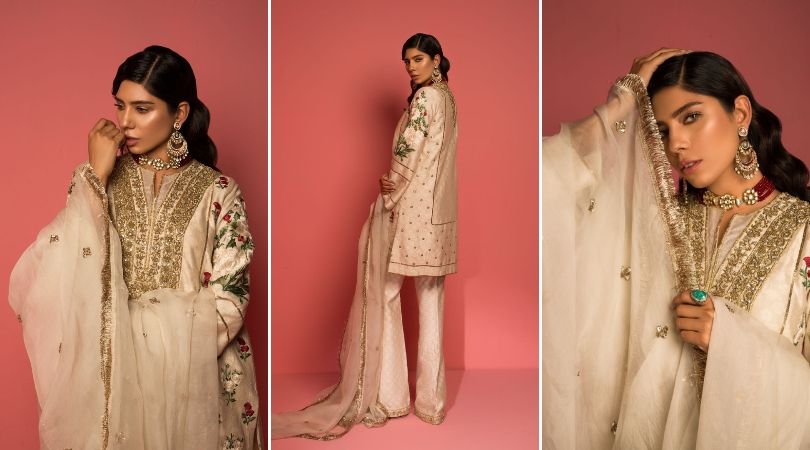 Camelia
Breezy and happy this peach kaftan is something you should have in your wardrobe for when you are uncertain about what to wear. It can be worn as both a traditional outfit or a contemporary one, depending on the styling.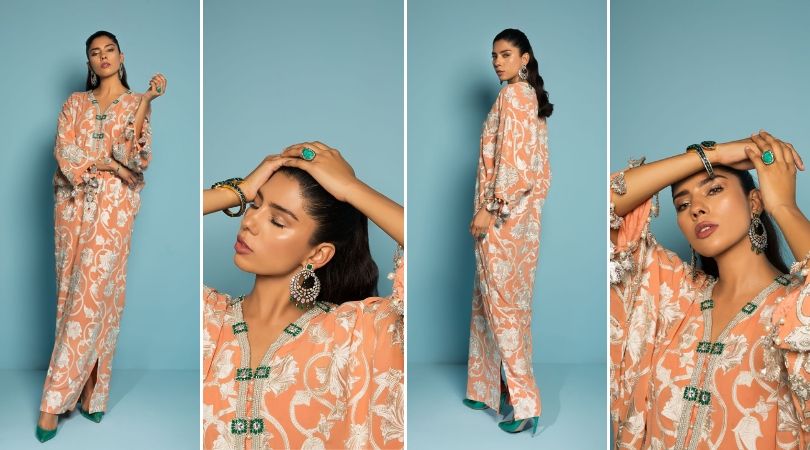 Wisteria
This outfit is a symphony created with kundan zar jamawar in regal tones of pink, grey and bronze. You will be left stunned at how perfect it looks with all the contrasts. All three pieces are heavily worked to give all the necessary glitz and bling.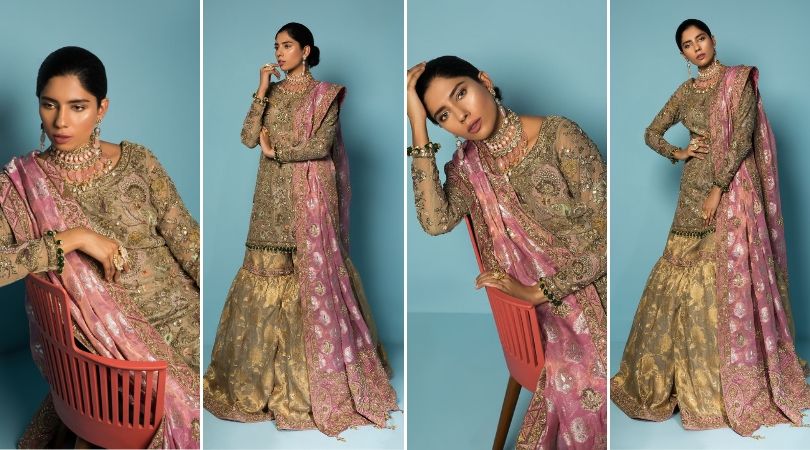 Dahlia
Traditional silhouettes given a fusion makeover! This outfit is tasteful and can be styled in a number of ways. The net shirt with Lamé & Grip fabric offers a metallic sheen that looks pretty with a multi-toned sharara. A bold, contrasting organza dupatta looks both elegant and daring.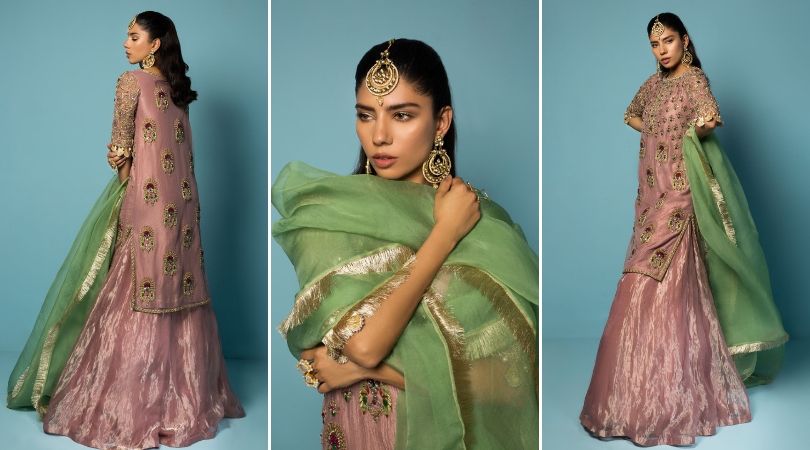 Bird of Paradise
It is one of the prettiest design in the collection. A heavily embellished angrakha silhouette in mustard yellow paired with a pure grip trouser. It has a contrasting turquoise jamawar dupatta that makes the whole outfit flawless and adds the oomph factor to it.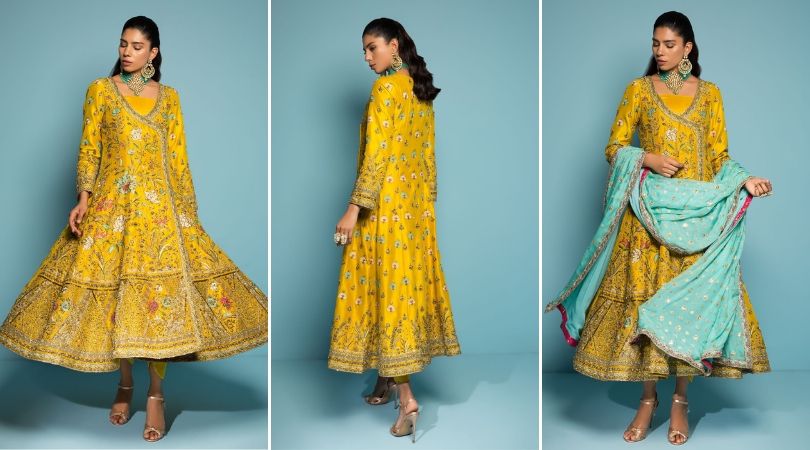 Zinnia
A unique pairing, an intricate lehenga; all three pieces of this outfit hold its own importance. A net shirt and lehenga, paired with an organza dupatta will look delightful on the reception or even the baraat function.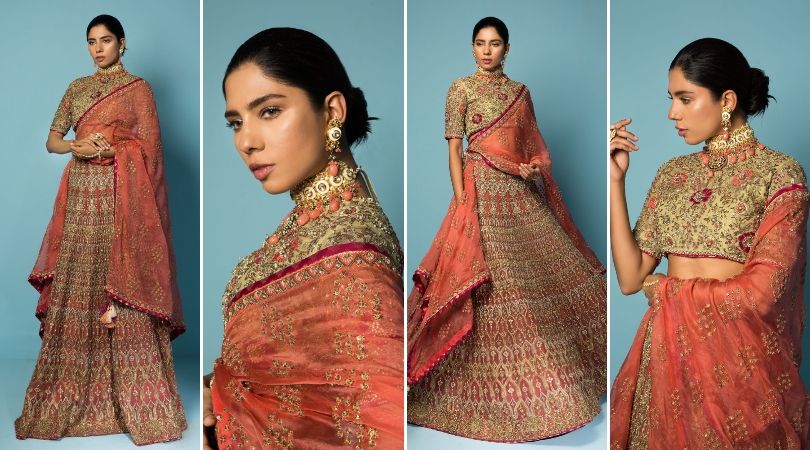 So, ladies what do you think? We told you Fleur de Summer by Mahgul is gorgeous in an unsuspecting way – that's why have no doubts about it!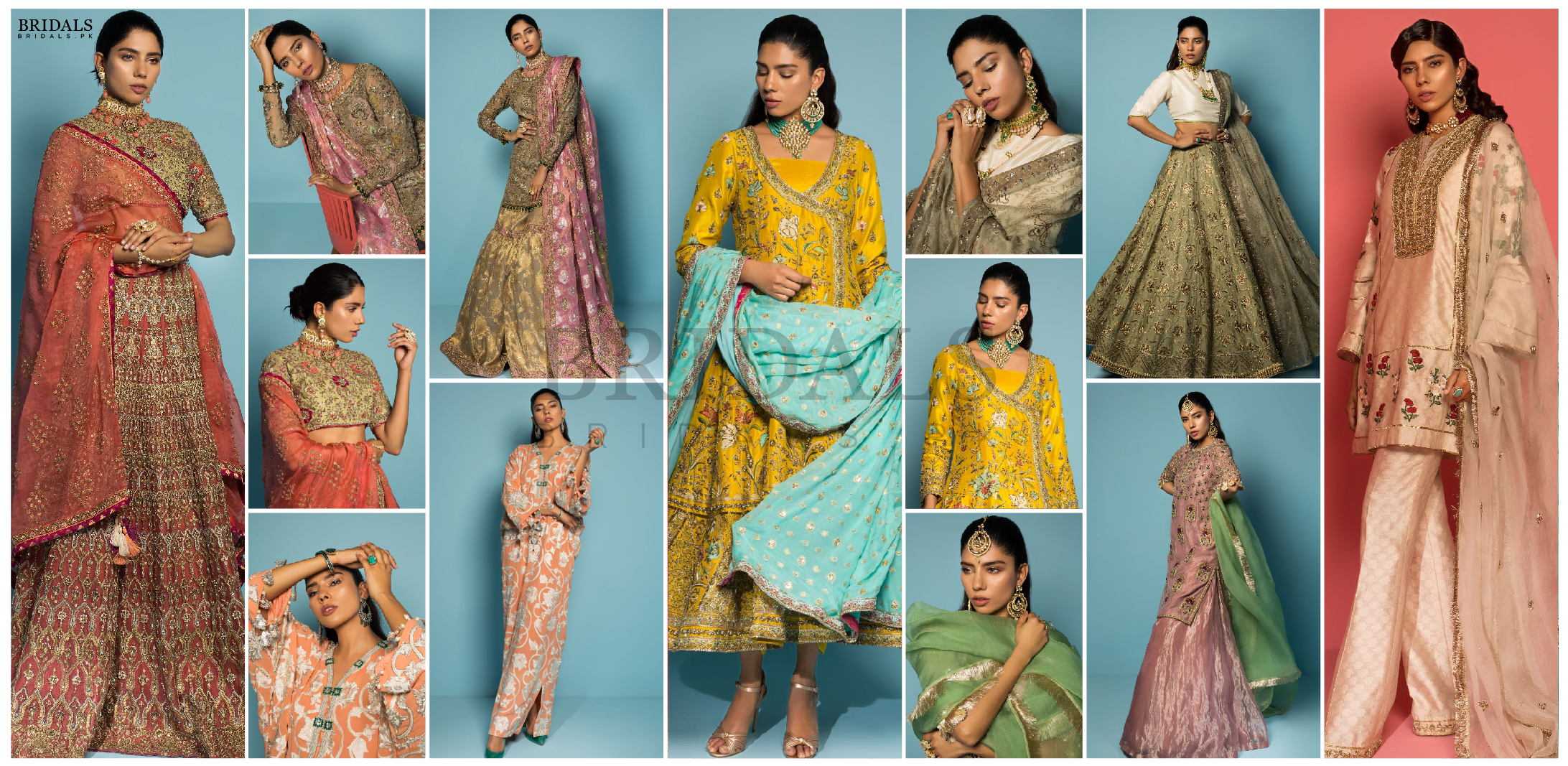 Mahgul's Fleur De Summer Collection Is a Must-Buy for Summer Weddings
Description
Summer flowers and sunshine woven into apparel!
Admin
Bridals.PK
https://blog.bridals.pk/wp-content/themes/bridal/images/logo.png