6 Bridal Gown Silhouettes According to Your Body Shape
Feb 22, 2019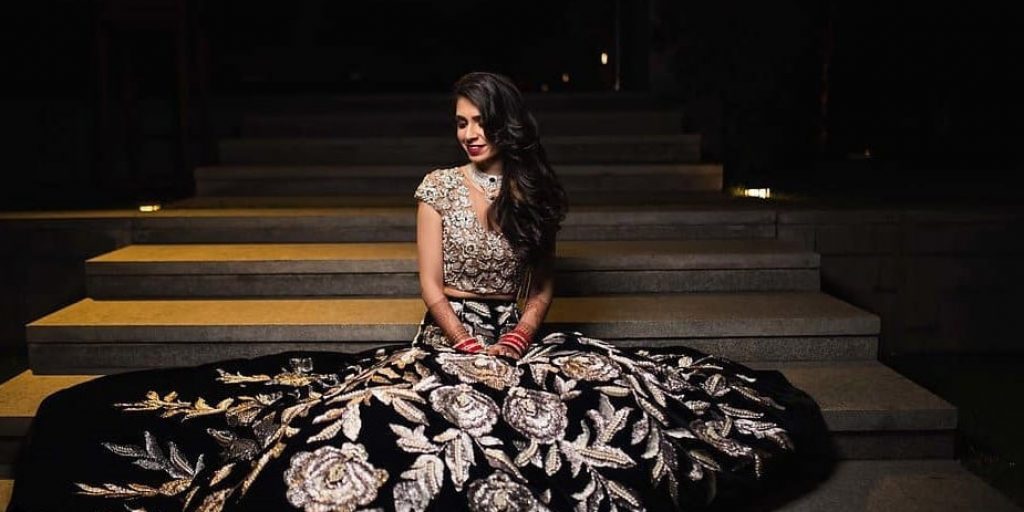 Your big day is the one when you know all eyes are going to be on you, and you will be the star for the day. This special time obviously dictates that you look the best you ever could. That's where your bridal dress comes in because you look as good as the dress you are wearing.
There are a dozen ways to look over the choice of bridal dress;
You might have a preference for a certain couture label.
You might like certain colors or type of embroidery.
You might have a budget in mind.
You have a style or a dream dress that you wish to recreate.
……
And then there is another point you need to consider while you are on your bridal dress hunt. You need to know the bridal gown silhouette that will suit your body type best. Here are a few silhouettes that we have spotted on the brides of Pakistan as well. So we'd like to share them with you to narrow down your options. We will be talking about gowns specifically, but do pay attention to the silhouettes. You can create them with different dress types like lehengas, shararas, saree's etc.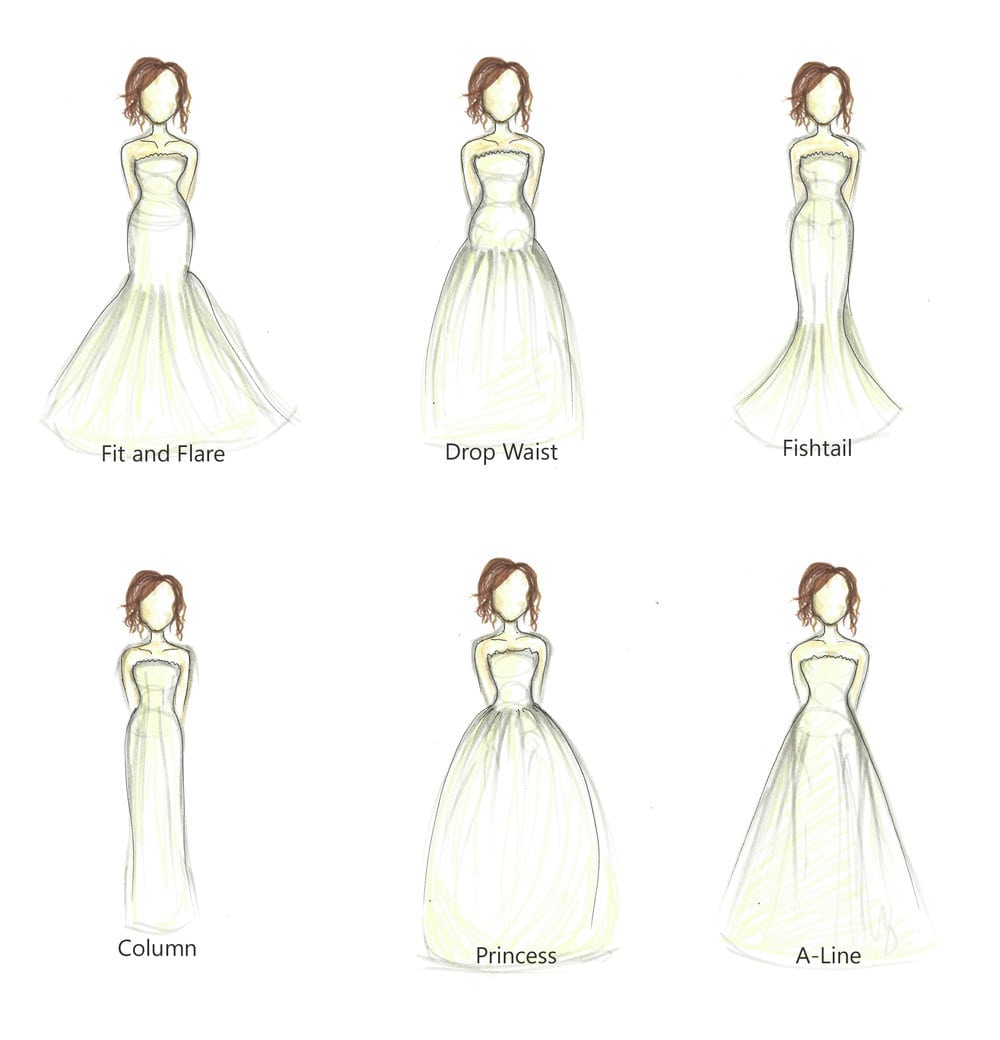 Empire Waist Gowns
These gowns have a raised waistline, tight just below the bust, and the gown falls freely from waist to hem. It skims over the stomach and hips, so it's perfect for people who wish to camouflage those areas. The pear-shaped brides would look lovely in an empire waist dress, but it looks good on most body types.  These gowns draw attention to the neckline and define your profile. Caped sleeves or beadwork will really look grand with an empire waist gown.
Eastern Empire Waist Alternative: Anarkali floor length dress. Or peplum cholis with lehenga.
The A-Line Gowns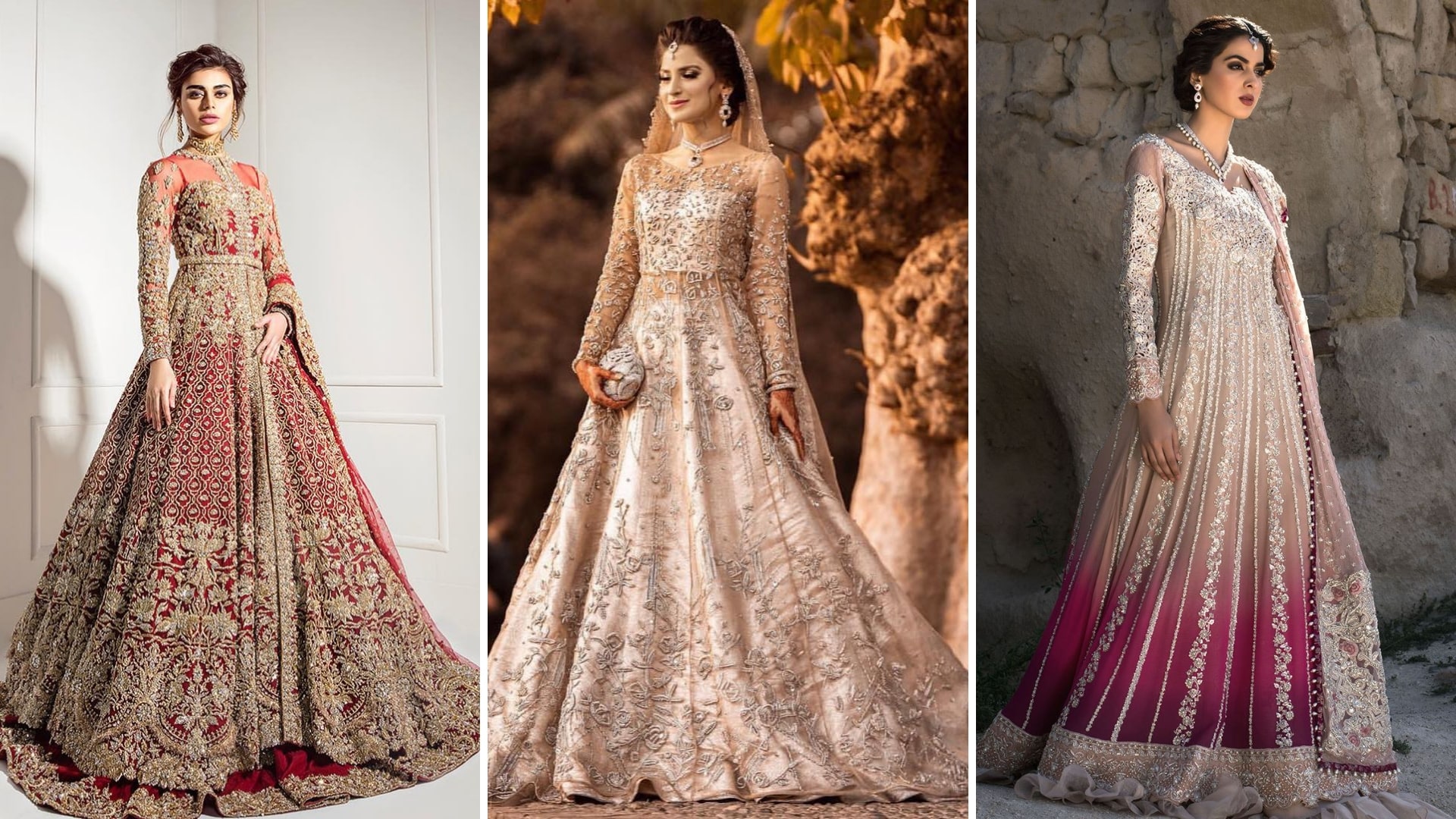 These gowns are fitted at the bodice and then flow to the ground in the alphabetic 'A' shape, without breaking. It's a simple style that has always been popular in Pakistan. A-line is appropriate for all occasions, even if you are not the bride. This silhouette fits all body types perfectly. If you have a heavier bust, this gown will give out a very balanced outlook. The full skirt covers up a larger lower body as well. For slender girls, it will create an illusion of curves.
Eastern A-line Alternative: A-line silhouette is worn in the east as well as the west. You can create it in Lehenga Choli as well.
The Ball Gowns or Princess Gowns
The ball gowns have a fitted bodice, and dramatic, voluminous skirts. These gowns are fitted at the waist (natural or dropped). It can accommodate all body types, but we suggest it for the pear-shaped (narrow shoulders and wider lower body), and slender women. For women with a large bust, the ball gown will create the ideal hourglass body type. However, if your height is smaller than average, getting too voluminous skirts might not be wise as it will overwhelm your apparel.
Eastern Ball Gown Alternative: Lehenga Choli
The Trumpet Gowns or the Drop Waist Gowns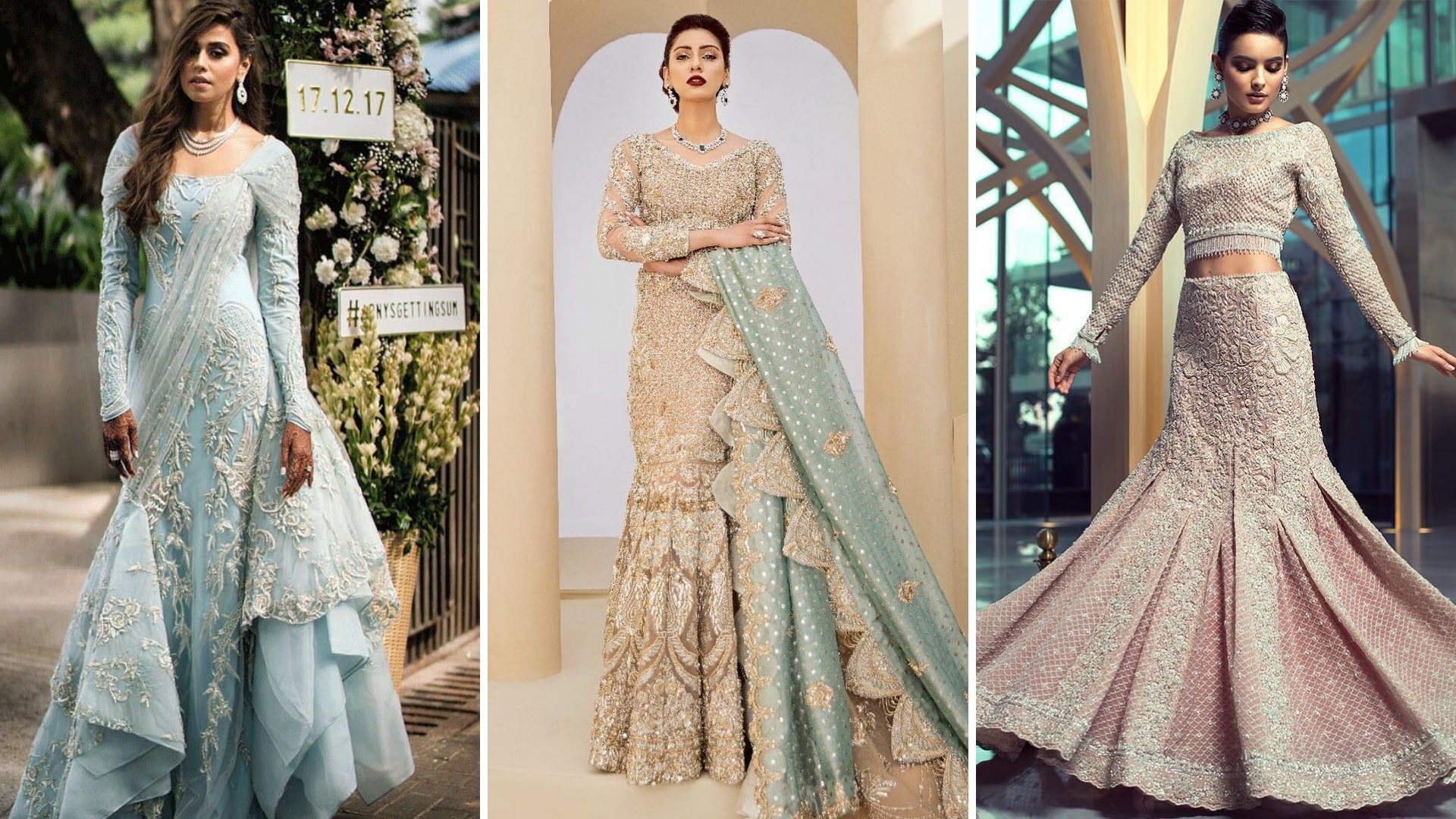 These gowns have a fitted bodice, and their skirts are flared out below the hips. It's called the trumpet silhouette because it resembles the bell of a silhouette. You can pull this dress off at your bridal shower, or at your reception. It's a semi-full skirt that puts your narrow waist to full advantage. Trumpet and mermaid styles are quite similar in regards of the semi skirts, the only difference is that in mermaid dresses; the skirts flare out beneath or at the knee.
Eastern Trumpet Alternative: Gharara Choli
The Sheath Gowns or The Column Gowns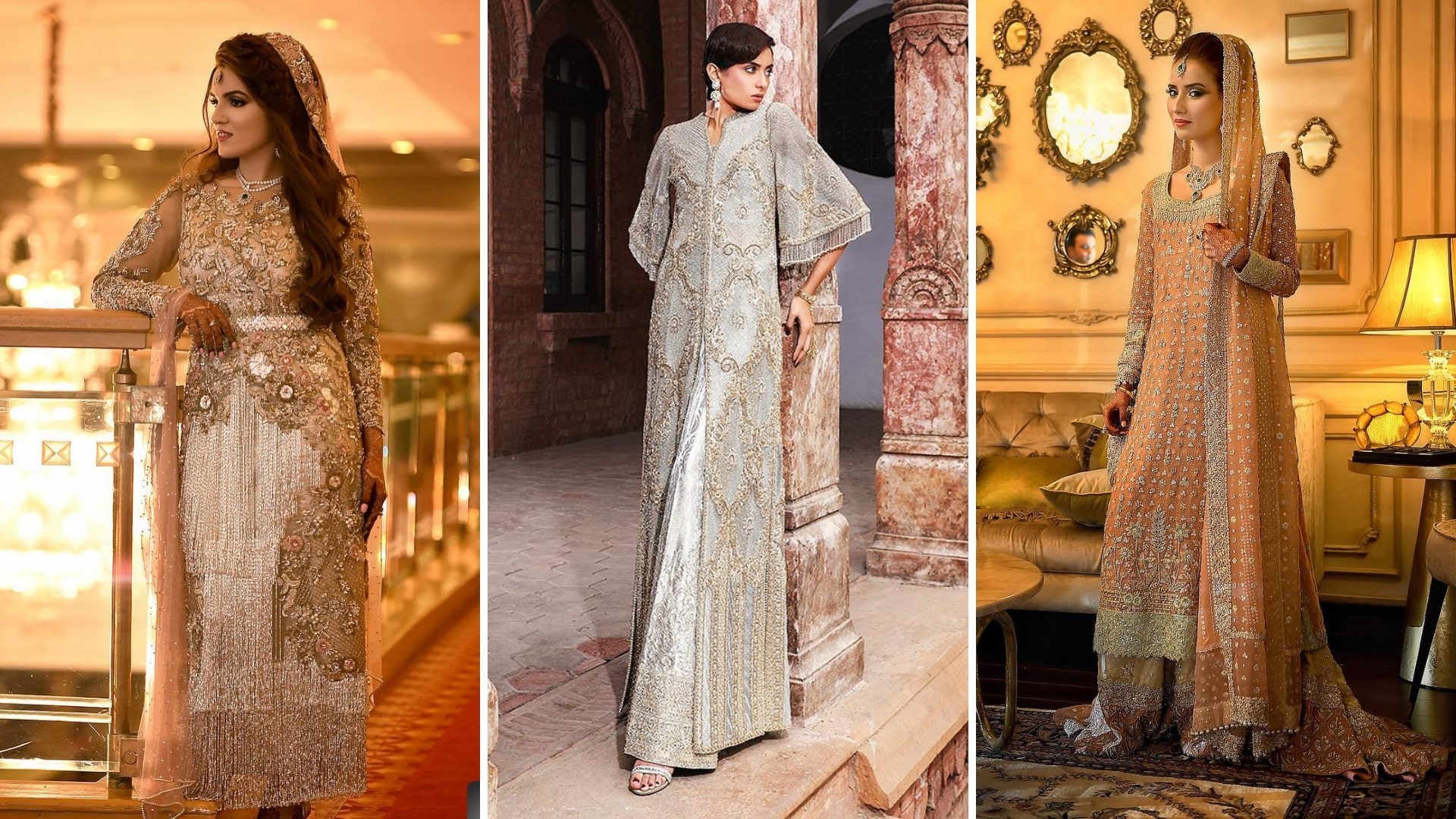 The Sheath or the column dress falls like a waterfall over your body. It doesn't flare or deviate from your frame. It hugs your frame closely, which is why we suggest it for women with slender body types of both short and all height. You shouldn't opt for this dress if you wish to conceal any problem area. In Pakistan women wear loosely fitted column dresses to hide any problems, so you can do that if you are not in favor of overly fitted dresses.
Eastern Sheath Gown Alternative: Long Kurta Dresses with lehenga or sharara. Sarees, too, create the column silhouette.
The Mermaid Gowns or Fish Tail Gowns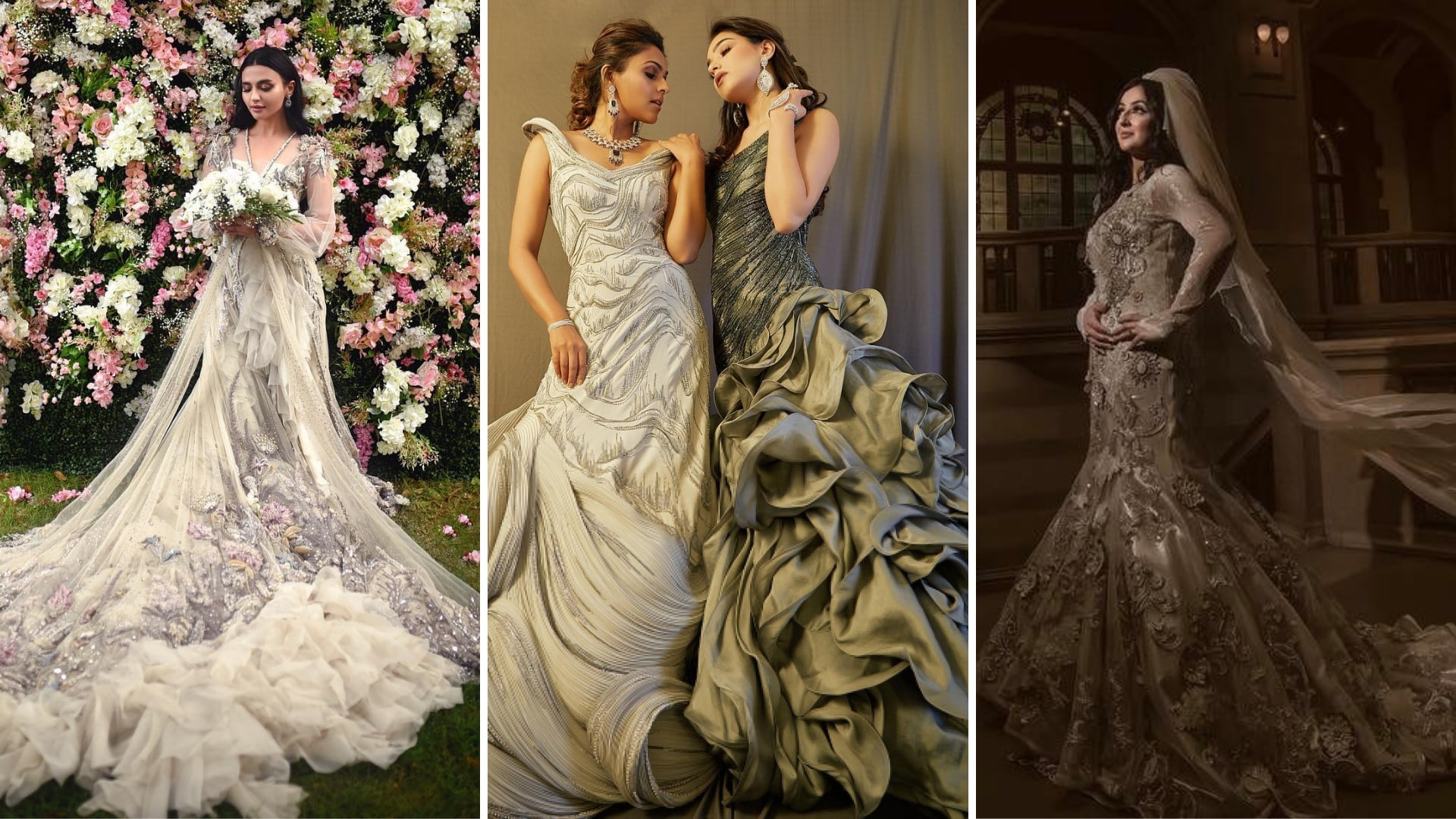 The mermaid silhouette is the one that hugs your frame closely, only to flare out at the knee, or under it. You must be comfortable with fitted dresses to pull this look, as this cut is not for everyone. The brides with a fuller figure tend to avoid it, which is why you haven't seen it on many brides if any. Plus, this dress will make you self-conscious all the time, so only opt for it if you are confident in your appearance.
Eastern Fish Gown Alternative: Fish-tail Lehenga
Do not limit your preference because your final dress will be the one that gives you a wholesome appearance. Choose the dress that gives you the best advantage because that will boost your confidence.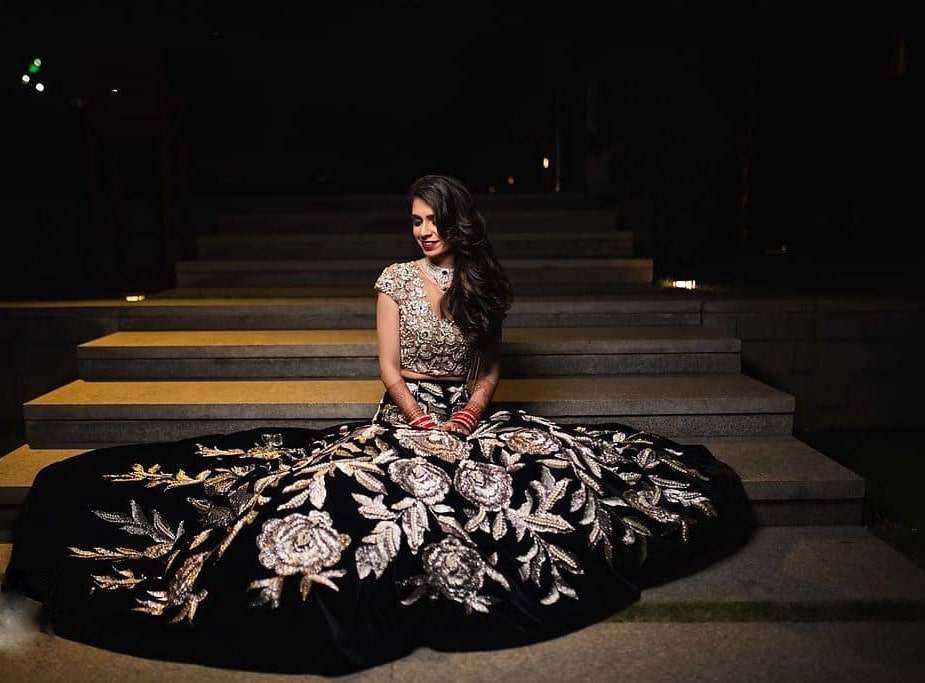 6 Bridal Gown Silhouettes According to Your Body Shape
Description
Create different silhouettes with traditional bridal dresses to showcase your figure at its best advantage. Learn about bridal dresses which will suit your frame.
Admin
Bridals.PK
https://blog.bridals.pk/wp-content/themes/bridal/images/logo.png