Do You Have Blow-Dry Addiction? Simple Tips To Follow To Help You Get Rid Of Its After-Effects!
Jan 27, 2020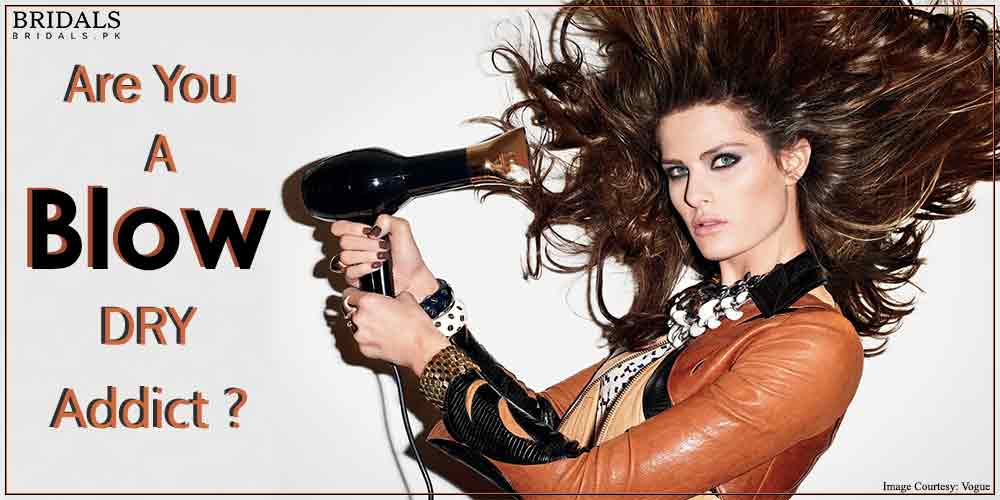 Article By: Myra Raja
Yes, there is a trend nowadays where people are either getting their hair blow-dried or doing it themselves in the comfort of their homes, with blow-dryers and brushes galore. But, what happens the morning after? Hair all in disarray and so are we. Well, cheer up now as we will give you the best remedies for this addiction of yours! So, stay tuned.
1. First Things First
For starters, make sure you are at least pulling off your blow-dry for two days or so before washing them as using water on hair that has gone through extensive blow-drying or straightening or any other treatment needs 24 hours at least before washing as to avoid damage.
Note: This video has been taken from YouTube and we do not take responsibility for copyright issues associated with its  content or the music in the background.
2. It's All About The Serums
Nowadays, there has been a lot of "hair awareness" with lots of hair serums coming into being and being applied at parlors or at homes. These hair serums not only avoid and protect from heat damage but also help create volume for your hair after they have gone through heat treatments. One such nourishing hair serum is Liso which is being used in most salons locally and has wonderful reviews. On the plus side it is quite affordable too. There are many other hair oils and serums which have been ruling the market shelf for years, such as Kérastase, Paul Mitchel, Mythic oil by L'Oréal, Argan oil by Morocco and the list just doesn't end! Buy whichever one works best for you and apply it on your hair before exposing it to heat.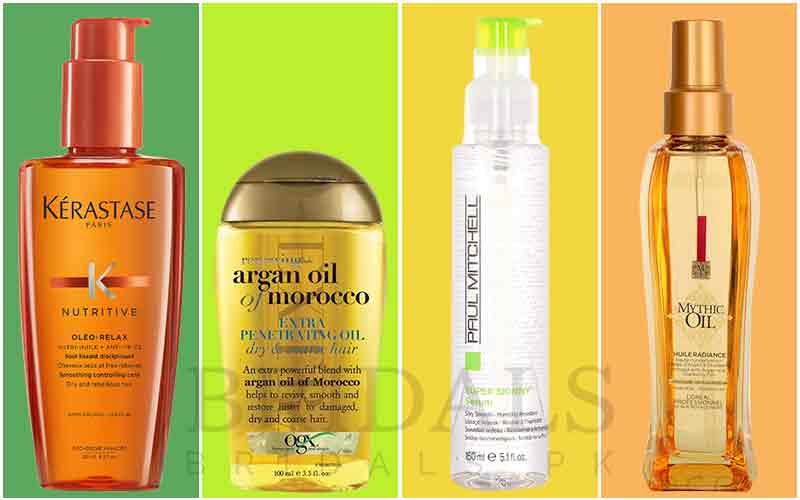 3. The Trick
A trick I use for my hair is to get it blow-dried a day after I have taken a bath. The same day I have showered and washed my hair does not guarantee the stiffness to my blow-dry. Secondly, for all those readers out there, who use conditioner, hold off on applying too much conditioner. It makes hair silky and smooth but difficult to keep in place if you are going for a blow-dry or to get curls or any hairstyle. Conditioner must always be used on the roots and never on the scalp (as it can make the roots go weak) and it should ideally sit in your hair for about two minutes and then washed out properly. Stay in conditioners, as a personal experience is never the answer. Hair should be more than half dried before blow-drying your hair. If direct heat is applied to dripping wet hair, it will start to leave a trail of smoke as water quickly evaporates and leave you quite worried.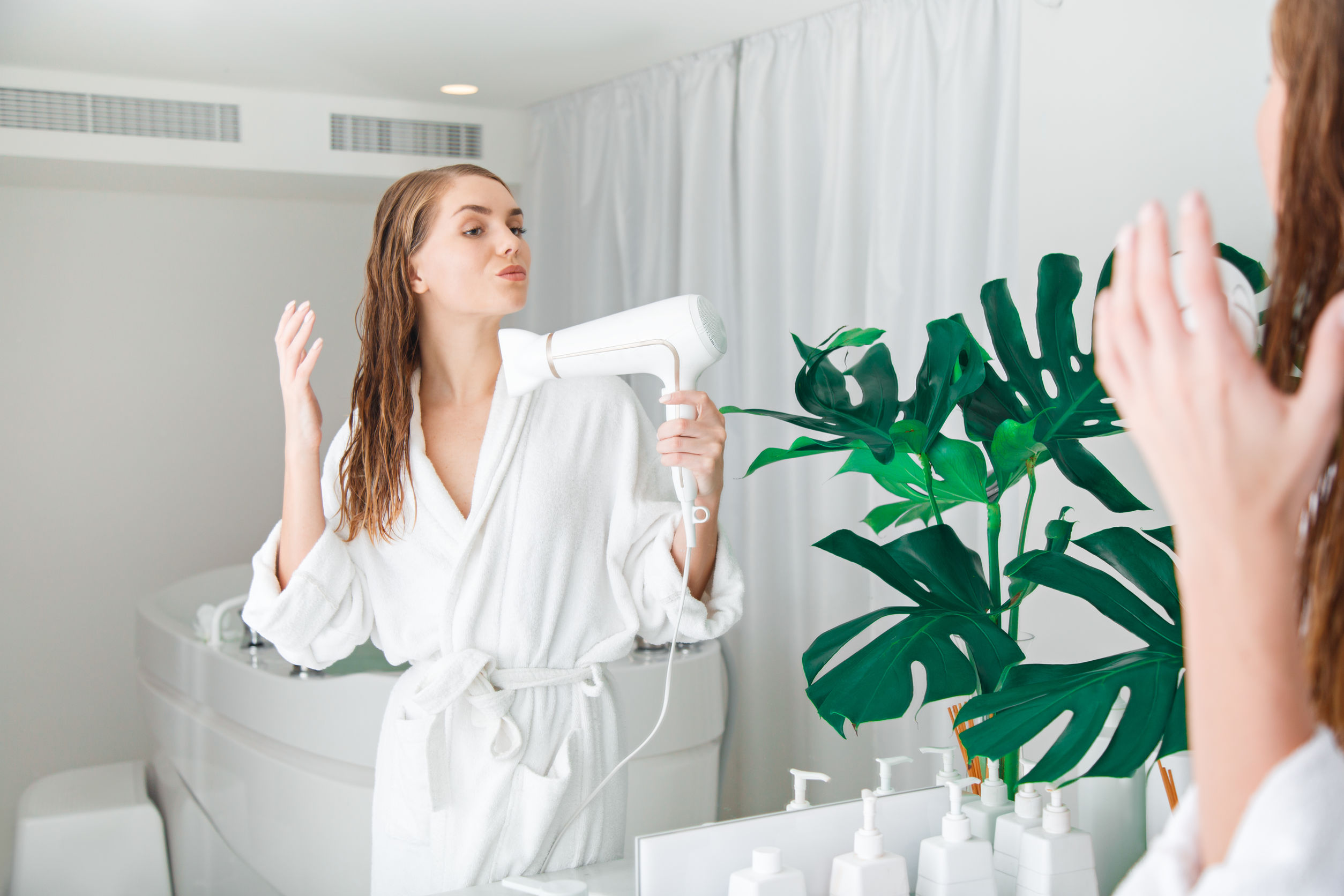 Photo: via All4Women
4. Quality Over Quantity
The quality of your hair blow-dryer or curler or the salon you choose should have good products rather than cheap ones which take way too long in blow drying or curling thus, exposing your hair to more heat than necessary. Ideally, you should expose your hair to heat in small sections, thickness around two inches. This way they are easier to handle and mould and less heat is also applied as compared to more hair equating to more heat.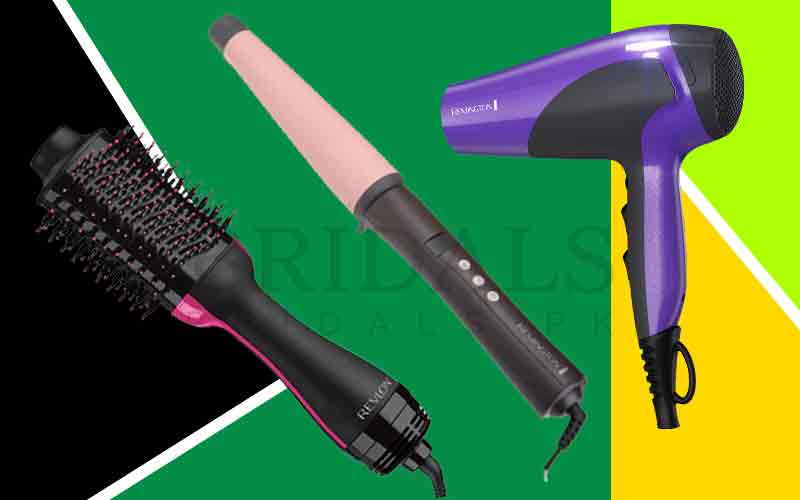 So, there you have it folks! These are our tips to get your hair looking and feeling great. And also how to handle your addiction in the correct manner!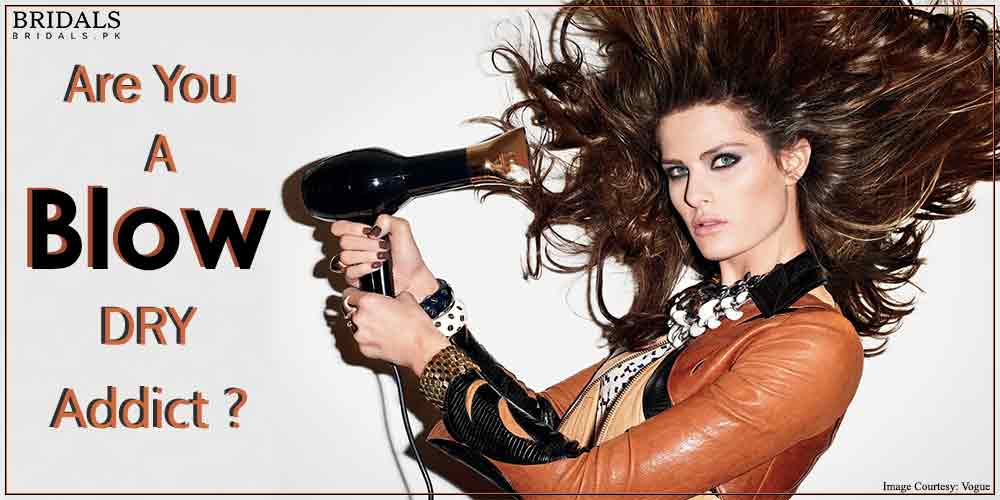 Do You Have Blow-Dry Addiction? Simple Tips To Follow To Help You Get Rid Of Its After-Effects!
Description
An addiction which every woman can't let go of!
Admin
Bridals.PK
https://blog.bridals.pk/wp-content/themes/bridal/images/logo.png