8 DIY Lip Scrubs For That Perfect Pout!
Jun 30, 2020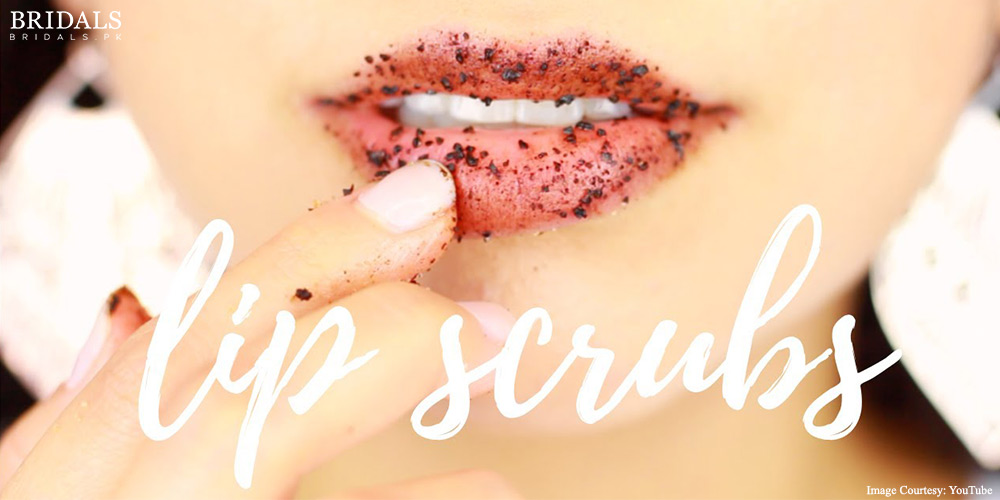 Article By: Myra Raja
Are you new to lip care? Tired of dry, flaky lips? Do you have a lip peeling habit or just generally have dry chapped lips? Say no more. Literally.
A few some years ago, lip exfoliation was just something that some model did and we read about it somewhere. Some people are all about the lips. While, some are well endowed by God Almighty Himself, there are some that have gotten a few lip jobs done here and there and managed to get past because they are the real deal. Some of us, have really nasty habits like peeling our skin, trying to get rid of the flakiness and the dangling loose skin around the lips, but peeling it is not the answer. Every time you get an itch to peel, use a scrub. The thing is, if you don't have lush, full, glossy lips for that perfect selfie pout, what do you have? Safe to say they can make or break your look. We have some great DIY's for you to maintain your lips hydration and shape.
1. Honey Sugar Lip Scrub
Nivea the skin care experts swear by this scrub. Mix one tablespoon honey with two tablespoons of sugar. It could be brown sugar or white, we leave that up to you. Massage the mixture into your lips gently and leave for ten minutes or so. Rinse with lukewarm water.
Sugar is a known natural exfoliator. Honey is great for moisturizing and thus when the two are combined, it becomes the perfect scrub.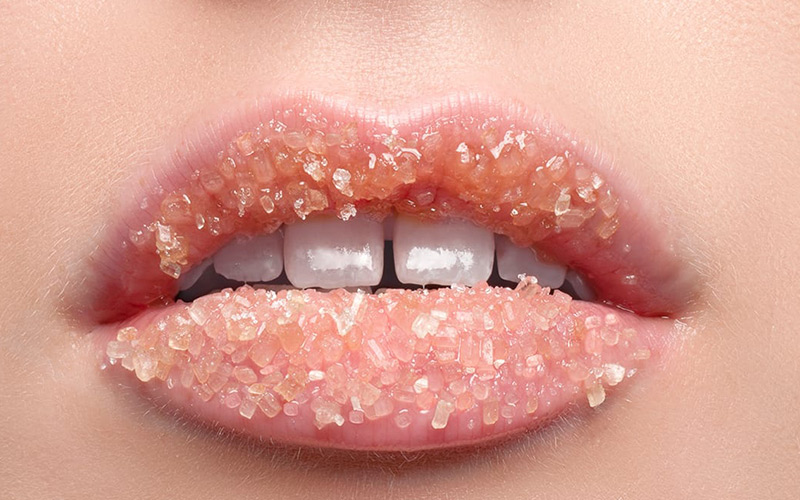 Photo via: Lookfantastic.com
2. Lip Balm and Toothbrush Lip Scrub
Put on your favorite balm and scrub it with an old soft bristled toothbrush. It will remove the dead skin while gently moisturizing the lips at the same time.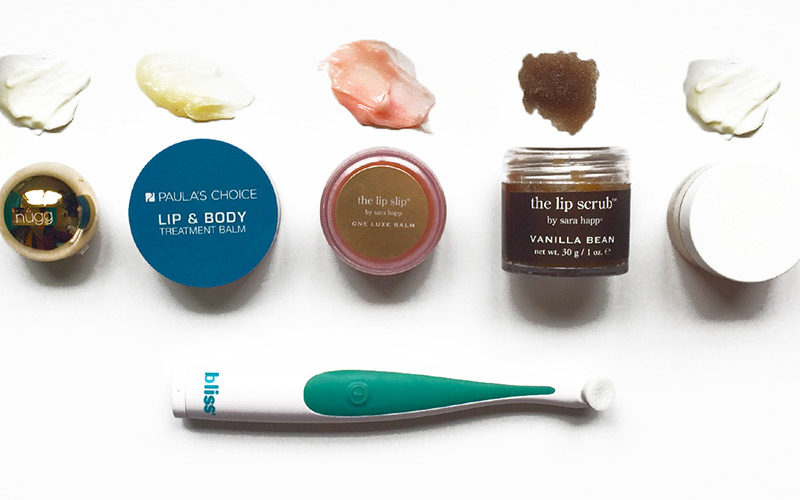 Photo via: Sweet-Inspovation
3. Coconut and Honey Lip Scrub
All you need is one tablespoon coconut oil and one tablespoon organic honey. Two tablespoons brown sugar and half a tablespoon lukewarm water. Start by making a mixture with the honey and oil. Then add the brown sugar and the lukewarm water. Rub the mixture on your lips in a circular motion and for two to three minutes and rinse with warm water.
Coconut being a great antioxidant nourishes the skin while the brown sugar exfoliates and removes dead skin. Honey has healing properties and that helps in restoring the skin.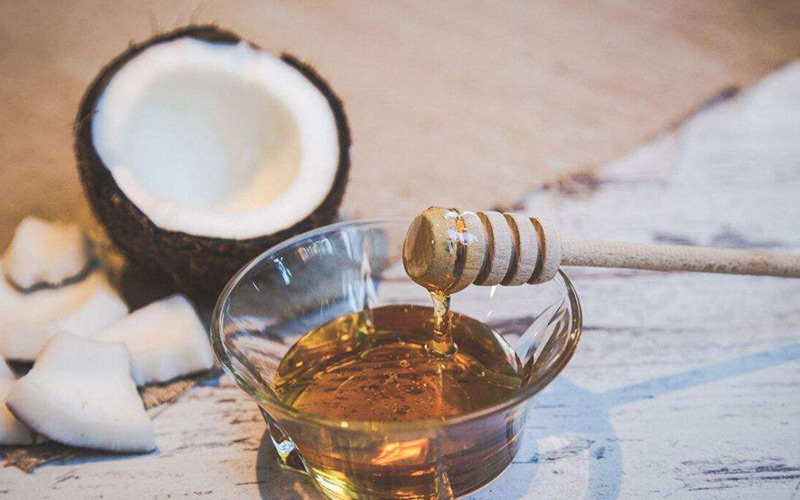 Photo via: Times-of-India
4. Chocolate Lip Scrub Mask
For the enthusiasts we have a little more exciting scrub that is sure to leave a good taste along with you smelling and looking great. All in one but totally worth it! All you need is one tablespoon cocoa powder, two tablespoons brown sugar, one teaspoon vanilla extract, ¾ teaspoon honey and finally two teaspoons olive oil. Mix all the ingredients and scrub in circular motions. Allow the mask to sit on your lips for a few minutes and then wipe off with a soft towel.
This mask not only reduces your chocolate cravings, but makes you smell great. The cocoa removes the tan from your lips and helps moisturize. Vanilla extract is brimming with anti-ageing extracts that prevent and reverse skin damage.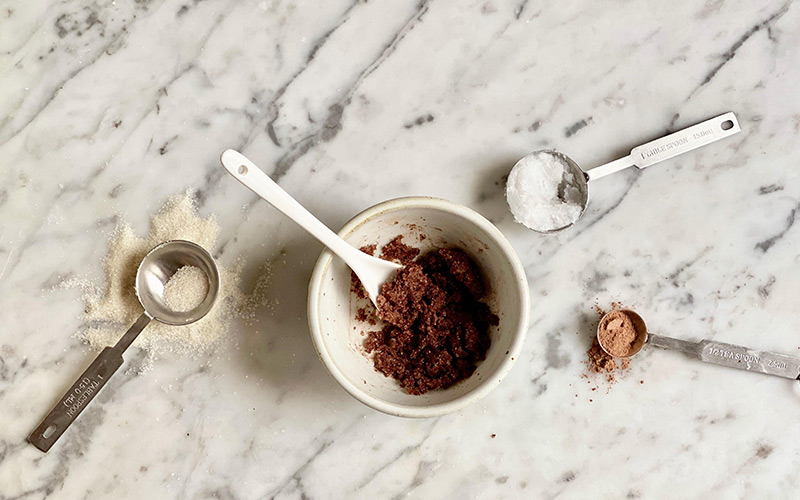 Photo via: Harpers-Bazaar
5. Cinnamon Lip Scrub
For that Kylie Jenner pout, somethings gotta give. Cinnamon is a natural lip plumper, bet you didn't know that. Skip the lip injections and play this old school trick. It's also a natural exfoliator and helps you achieve soft smooth lips.
All you need is half teaspoon cinnamon powder, half a tablespoon of raw honey, half a tablespoon of olive oil. Mix the ingredients and gently slough away the dead skin cells. Rinse with warm water and apply your favorite balm.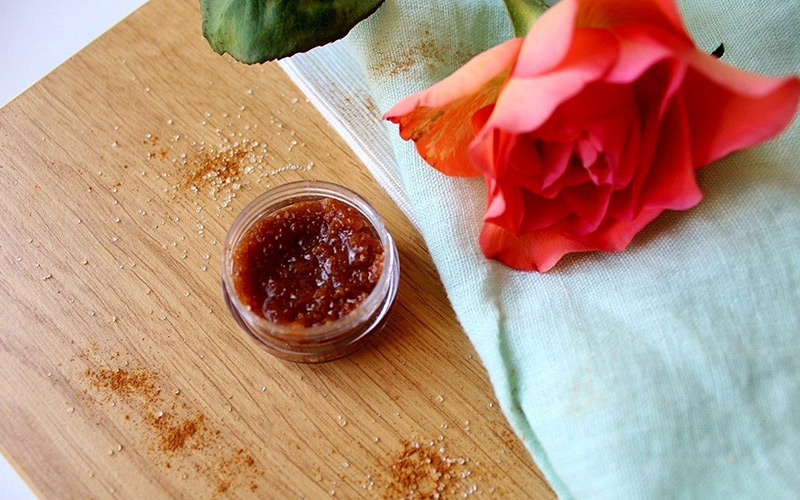 Photo via: A-Matter-Of-Style
6. Orange Peel Lip Scrub
All you need is two tablespoons dried orange peel powder, two tablespoon brown sugar and ten to twelve (10 to 12) drops of almond oil. Grind the orange peel to make a fine powder and add brown sugar and almond oil to it. Scrub for about 30 seconds and wipe your lips clean. Repeat this twice in a week. The orange rind treats dark and discolored lips, almond oil helps nourish them.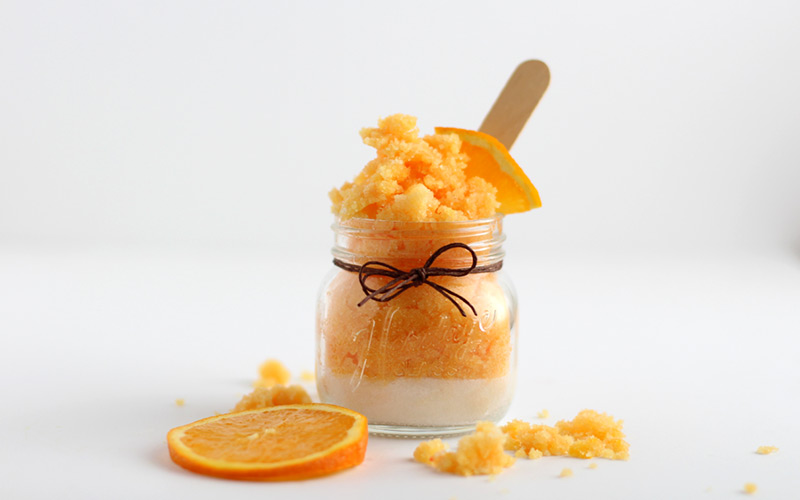 Photo via: Teal-Notes
7. Bubblegum Lip Scrub
All you need is one tablespoon sugar, half a teaspoon olive oil, 1 to 2 drops of strawberry extract and rose-pink food color. Mix the sugar and olive oil in a bowl, add he strawberry extract, add a few drops of food coloring and stir. Apply this to your lips. This delicious smelling and looking scrub is a treat for that pout. The bubble gum color adds to your natural color and stays for quite a bit.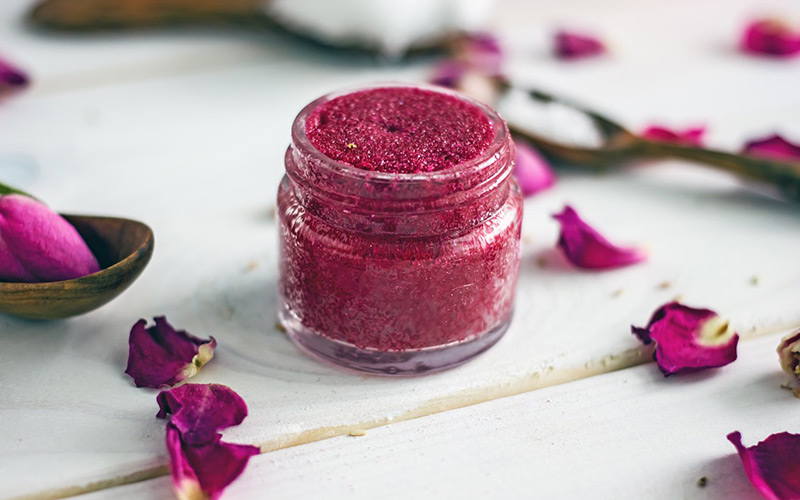 Photo via: Google-Images
8. Coffee and Honey Scrub
All you need is one tablespoon of coffee and one tablespoon of honey. Mix them together and massage in circular motions for about a minute. Leave it one for a minute and then rinse. Coffee keeps the skin looking healthy and fresh. This combo together is a great way to remove dead cells and rehydrate the lips at the same time.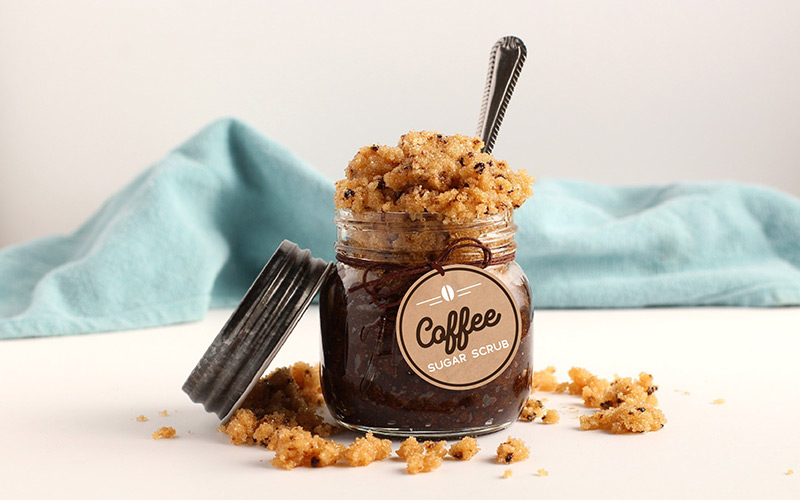 Photo via: Teal-Notes
Try these for supple rosy lips and thank us later! Happy scrubbing ladies!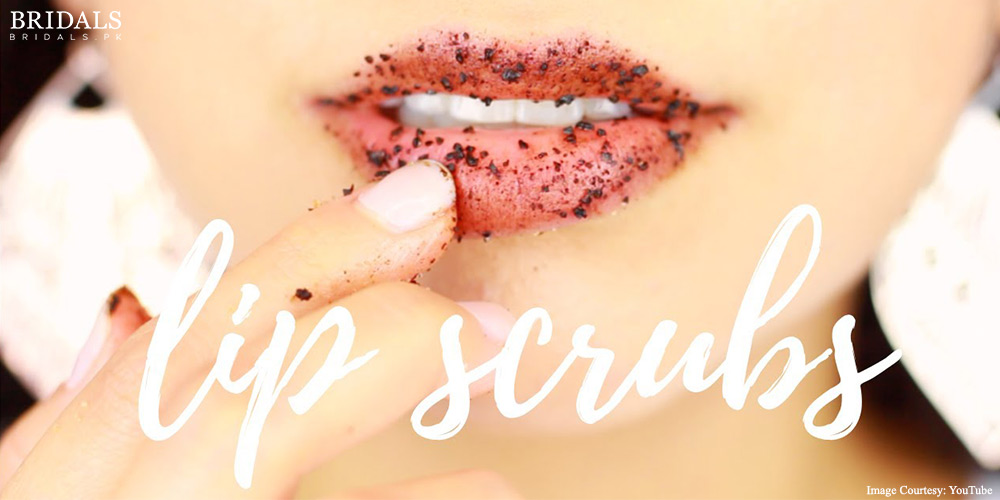 8 DIY Lip Scrubs For That Perfect Pout!
Description
Let's bid farewell to those dry and flaky lips!
Admin
Bridals.PK
https://blog.bridals.pk/wp-content/themes/bridal/images/logo.png