How To Throw A Bollywood Themed Sangeet
May 18, 2018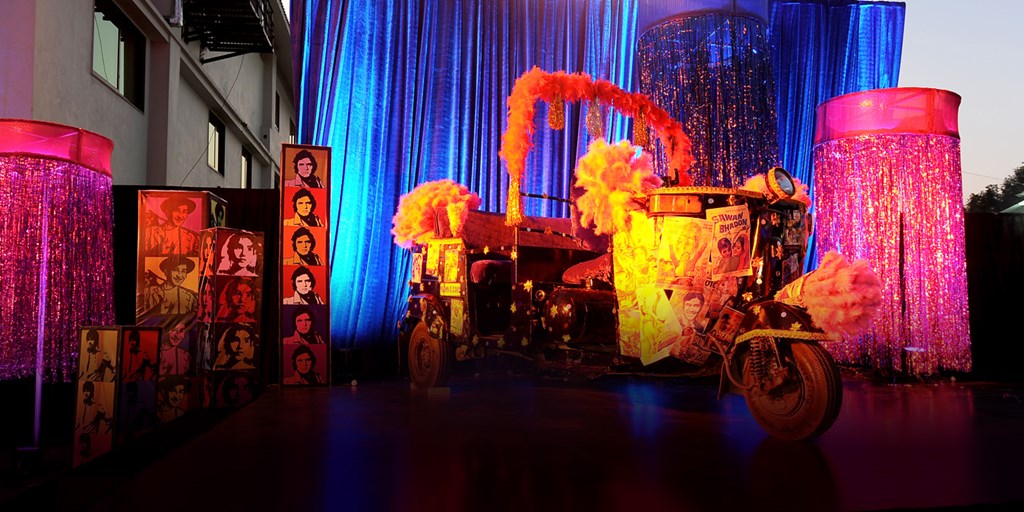 Our wedding ceremonies are incomplete without Bollywood music! Whether it is for a mehndi ceremony or reception, people love to dance to the tune of the upbeat Bollywood songs. Many brides spend time on selecting songs of different genres for their special day to make it more exciting for everyone. Incorporating Bollywood theme in your wedding décor would be a wonderful way to display your fondness for Bollywood and it will also introduce next level enjoyment to your sangeet.
For all those fun-loving brides, we have some very amusing ideas on how to throw a Bollywood themed sangeet.
1. Invites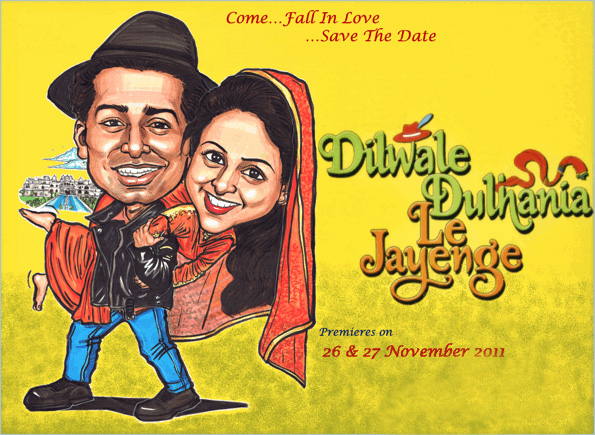 You can add Bollywood drama to you sangeet invites.  There are so many ways to create your perfect Bollywood inspired invites. One way to follow the theme is to write your favorite dialogues, having printed pictures of your favorite Bollywood actors and actress.  Your invite can even look like an avatar of Salman Khan or any other hero. Don't forget to use some punch lines of your favorite actors.
2. Décor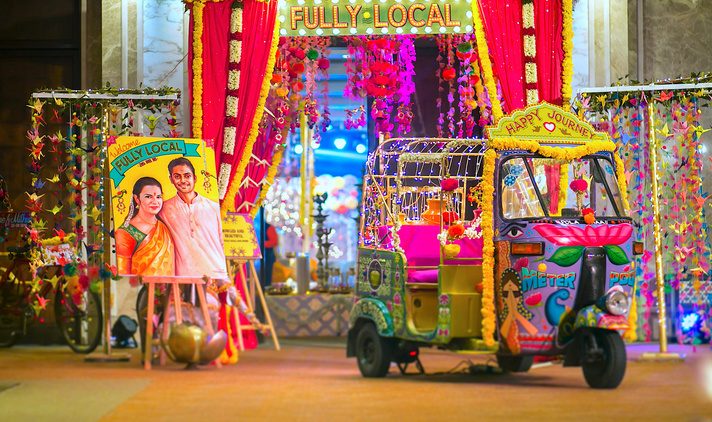 When it comes to the taking décor inspirations from the tinsel-town, the options are literally endless. We have few suggestions for you to make your sangeet more dramatic:
Bollywood is all about colors, use eye-catching and vibrant colors for your carpets, stage and seating area to set the mood of your sangeet.
Don't forget to have a photo booth having props for taking Bollywood inspired pictures.
Who doesn't love Bollywood posters? Hang posters of the 80s and 90s movies to create spectacle show.
You can also use Bollywood-printed cushion covers.
To create a filmy scene, you can also have a backdrop of your all-time favorite scene from a movie.
3. Food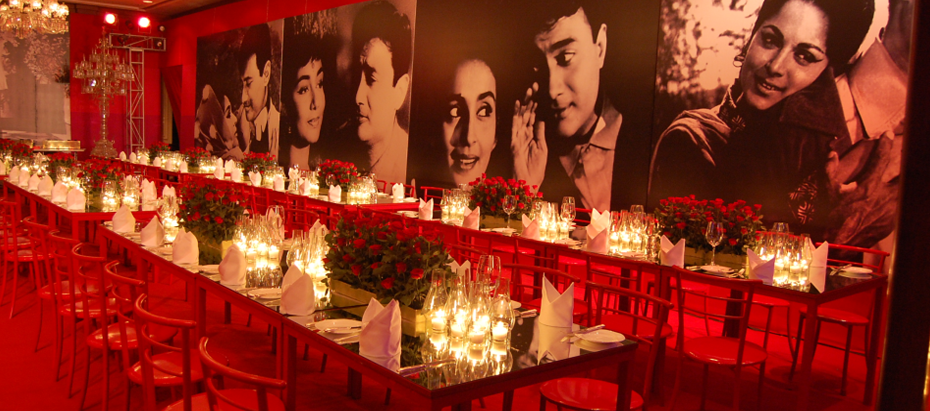 No event is complete without food. Your sangeet should be remembered by your guests for the times to come because you have spent so much of your energy in organizing the event. To make your event more exciting, why not add Bollywood flavors to your food as well. Play with your imagination and use different name tags for your dishes; one example can be Cheeni-Kum Custard if you want to say sugar-free custard.
4. Playlist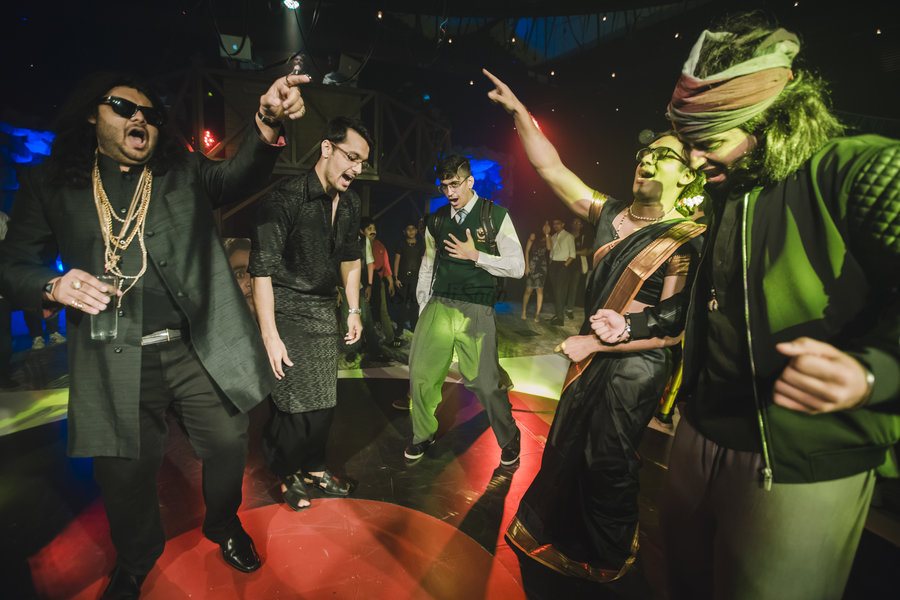 Your playlist should complement the theme of your sangeet. It should be a blend of groovy and retro music to attract every age group guests because you do want everybody to dance on your sangeet.
5. Wedding favors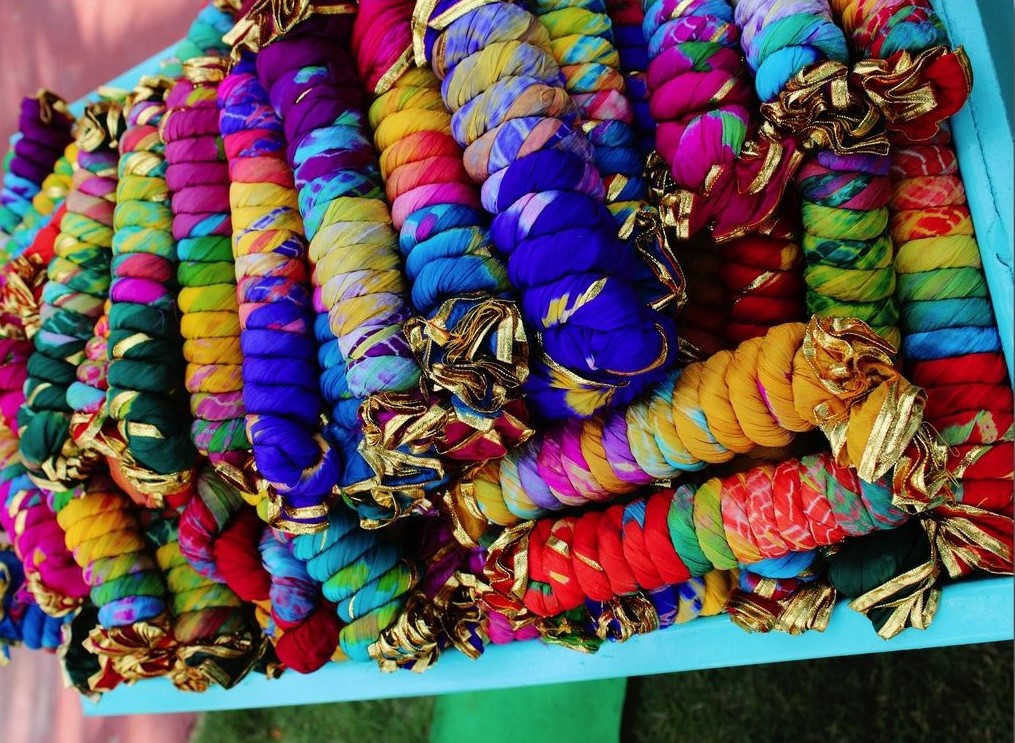 You can make your sangeet more memorable for everyone by giving Bollywood inspired wedding favors to your guest. You can give old movies DVDs, bangles, colorful Dupattas, filmy posters having your name printed on them etc.
By following these easy guidelines, you can arrange a dramatic Bollywood inspired Sangeet.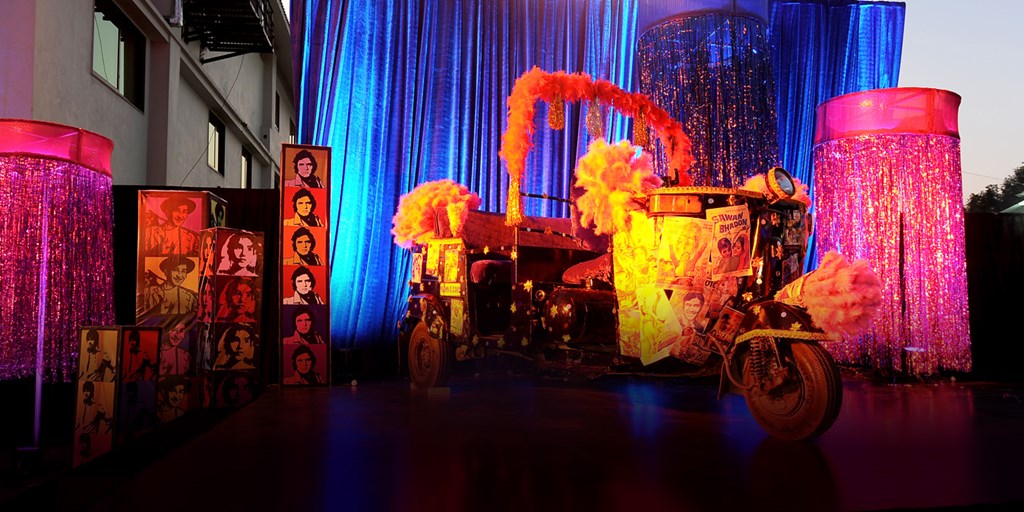 How To Throw A Bollywood Themed Sangeet
Description
Whether it is for a mehndi ceremony or reception, people love to dance to the tune of the upbeat Bollywood songs.
Admin
Bridals.PK
https://blog.bridals.pk/wp-content/themes/bridal/images/logo.png