How to Plan an Amazing Budget Friendly Bridal Shower?
Apr 09, 2018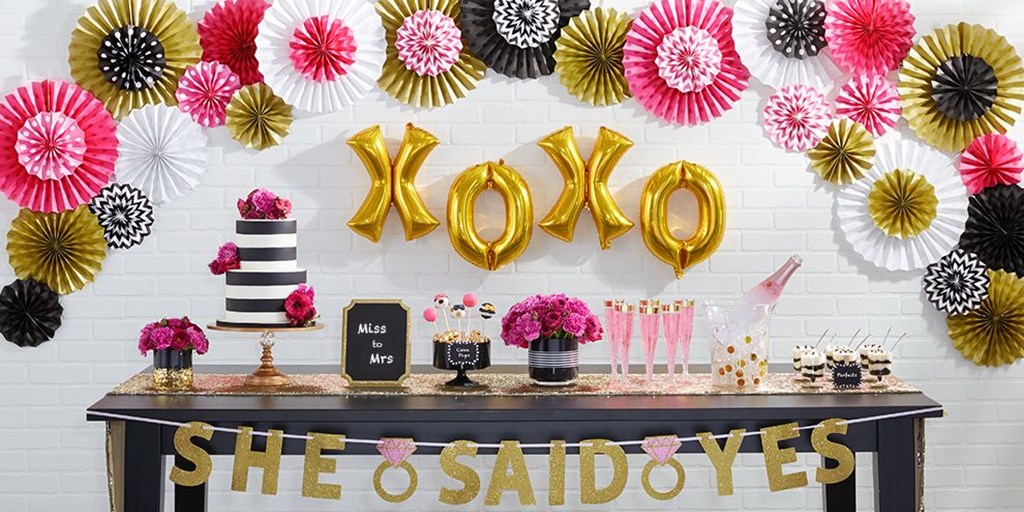 A bridal shower is the only occasion when you have ultimate fun and shower the bride-to-be with gifts. What could be the most exciting yet challenging thing when you are going to host a bridal shower? Arranging a perfect shower without breaking your bank! You don't need to splurge on the shower. Before you begin planning the bridal shower, determine what type of celebration do you want? A casual, minimalistic or a big grand event. However, keeping in mind you have to remain budget friendly, keep your event low-key and personalized.
We understand that when it comes to planning a bridal shower, it seems hard to stay within budget, even impossible at times. From venue to entertainment and fun, you can arrange a bridal shower that everyone will surely remember. There are several possible and easy ways that you can pick for a budget-friendly bridal shower; let's discuss each one of those:
Opting for Co-host is Not a Bad Idea: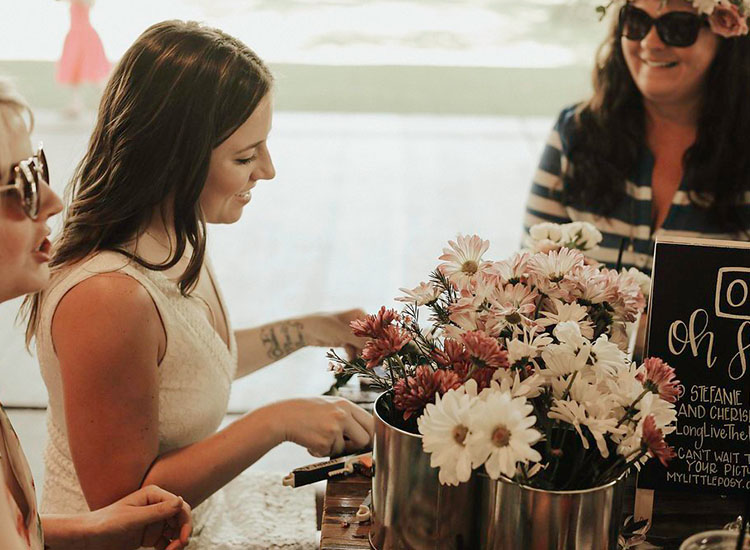 When you know what the bride loves, team up with other bridesmaid or family member to co-host your bridal shower. It is a good idea to split the cost of the entire event and not to put the burden on one person. The biggest benefit of splitting the cost is that you can spend on those items that you know the bride-to-be will surely love, a pleasant surprise for her. You can even reduce the stress of planning process which involves choosing a menu, preparation of guest list or fun activities.
Keep the Food Simple and Delicious: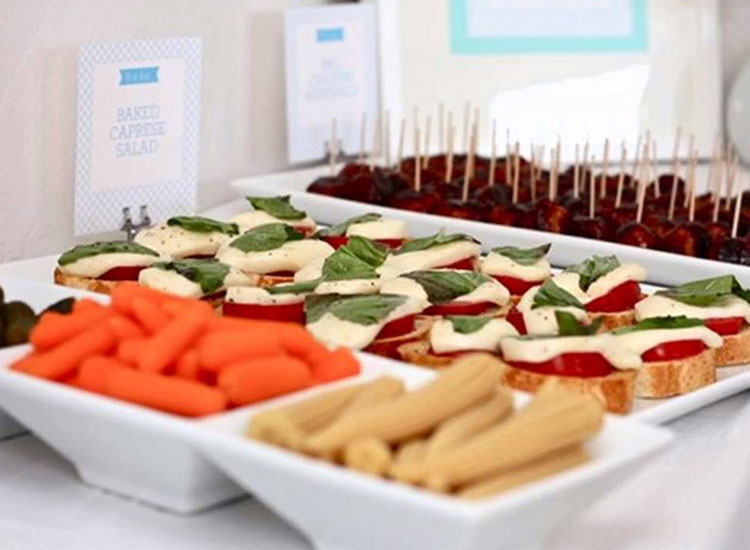 Nothing can be as delicious as home-made food, especially when you are intending to host a bridal shower. When you co-host the shower, you get sufficient time and energy to cook food at home and save some extra cash. Given the nature of this event, you don't have to arrange a grand dinner or hire a caterer. A few home-made dishes are good to go, or you can even ask each guest to bring one family dish.
Think Before You Choose a Venue: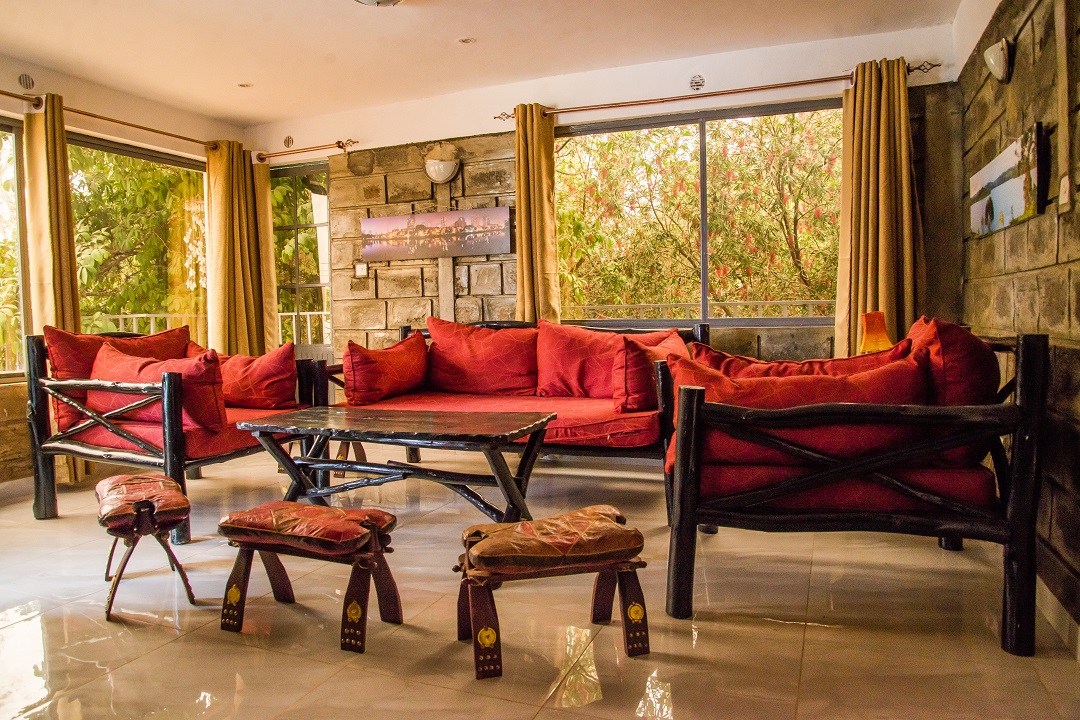 If you are intending to rent a space in the restaurant or a garden, think again! Renting a space for such casual event for few hours means spending more money, which you actually don't want. If you have sufficient space in your home to arrange a mini-party that's great, if not no need to be discouraged. Borrow your friend or family home for few hours late in the afternoon.
Be Selective with Your Guest List: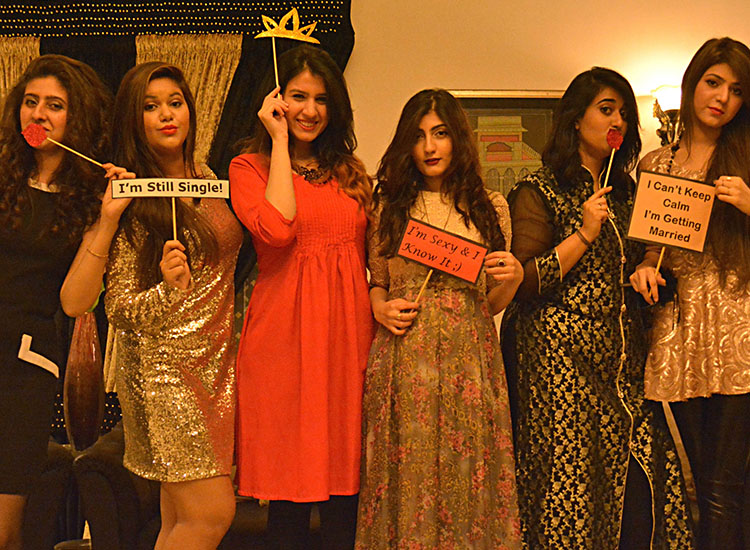 Be as selective as you can while inviting guests. Keep in your mind that this event is to celebrate with your near and dear ones. so avoid inviting everyone who comes to your mind. Your wedding is the event when you can think of a long guest list. For the bridal shower, keep the number of guests between 30 to 40. Before you finalize the guest list, consult with the bride-to-be to determine who should be invited.
There is No Need to Keep an Expensive Fancy Cake: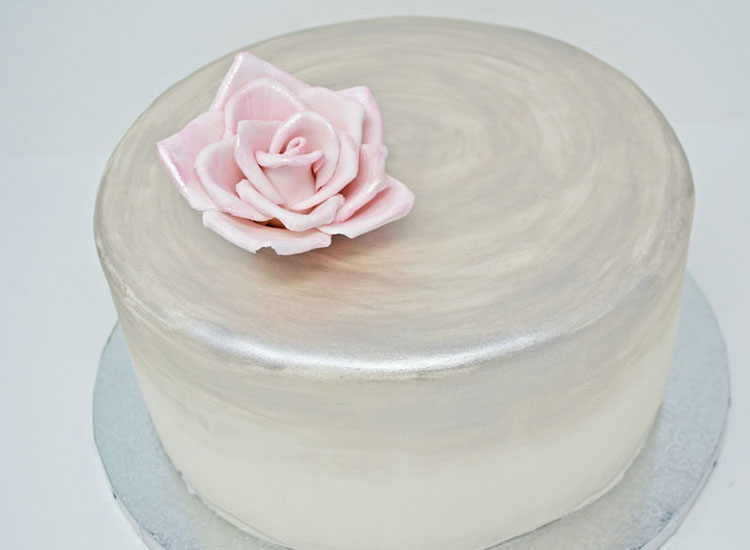 It is not wise to save money on other things but over-spend on a fancy looking cake from a designer. Since you are intending to save money, a simple cake from the bride-to-be's favorite bakery is sufficient. Simply, ask the confectioner to dress the cake nicely, which should not exceed your budget.
Save Invitations for the Wedding Day: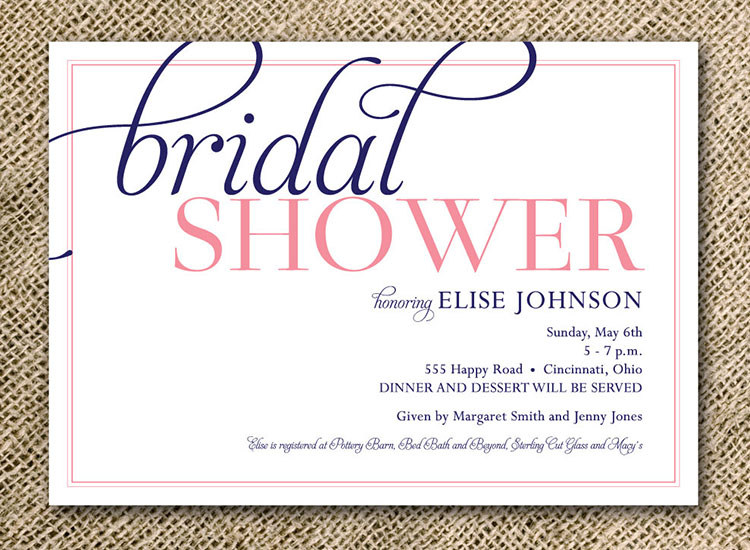 As bridal shower is an informal event, there is no need to spend on invitation cards, reserve this aspect of your planning for the wedding only. You can send them emails or call them to invite to the bridal shower.
Save on Decorations: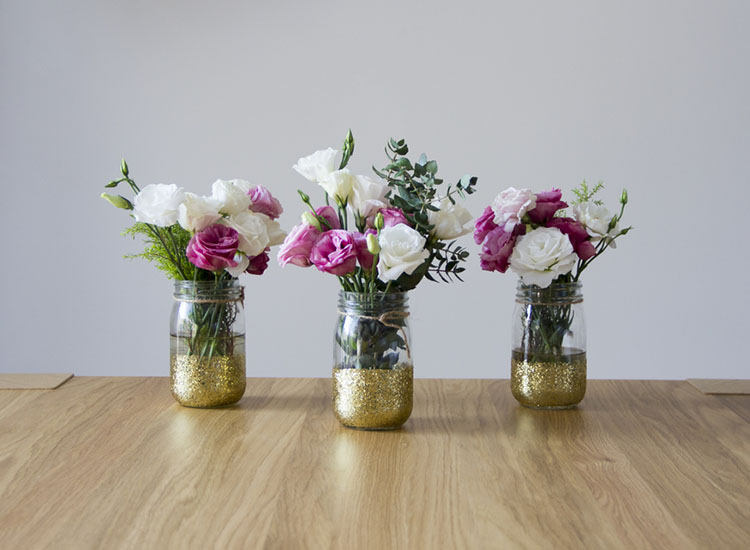 You can also save on decorations; why not use plants or centerpieces available within your home instead of spending money on décor items. You can use those candle stands or vases to decorate the center table. Balloons and fairy lights can also be a good idea to have a cost-effective décor for your bridal shower.
Light Entertainment is a Must: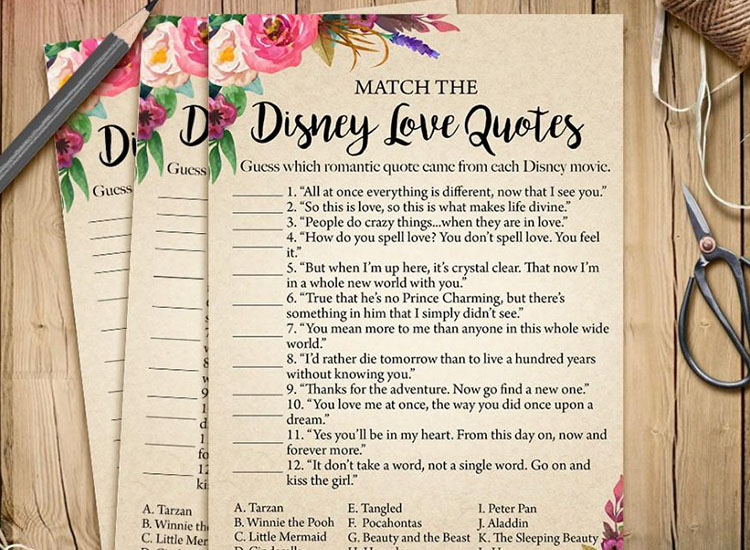 Adding a few DIY fun games to the bridal shower will save you lot of money. These games are an inexpensive way to make the party fun and let everyone interact in a friendlier way.  Apart from a less expensive option, these games can be easily played. You can even play a background music on your sound system or laptop, whatever available in your home.
Save on Favors: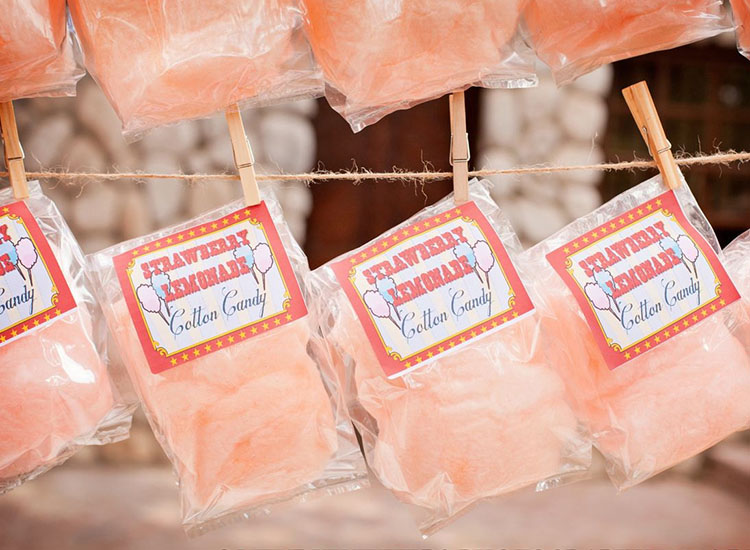 You can thank your guests by giving them favors at the end of the event. For this purpose, keep favors simple and low cost by giving them tasty homemade cookies or candy bags. If you want to give them something they can keep as a souvenir, potted plants with a thank you card is a great idea.
The above-mentioned list is your ultimate secret to arrange your bridal shower within the budget. if you are planning to arrange a bridal shower, you can try some or all of these tips for your event. We are sure these tips will prove to be helpful. Share in the comments below, if you have more ideas to save on bridal shower!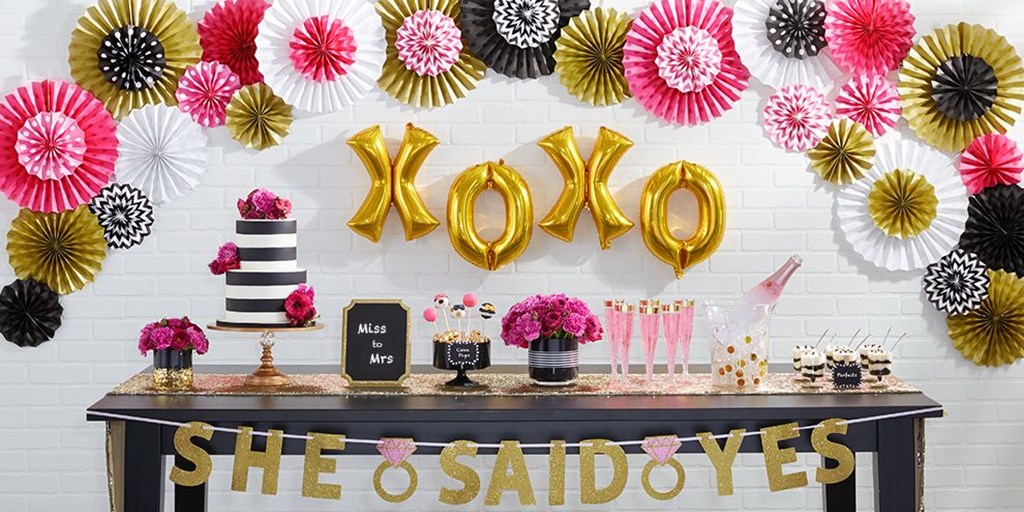 How to Plan an Amazing Budget Friendly Bridal Shower?
Description
A bridal shower is the only occasion when you have ultimate fun and shower the bride-to-be with gifts.
Admin
Bridals.PK
https://blog.bridals.pk/wp-content/themes/bridal/images/logo.png