Rio De Janeiro; the Happiest Sun City Is Where You Need to Be
Jun 24, 2019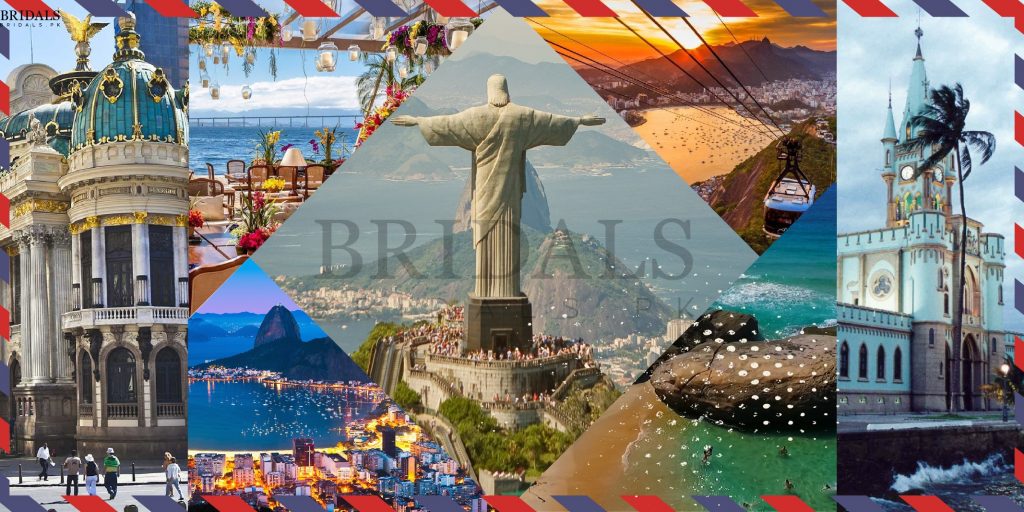 Article by: Hazafa Hasan
Rio De Janeiro is the second largest city in Brazil and it is also the third largest city in the Latin America. You will find the world famous beaches of Copacabana and Ipanema, Sugarloaf Mountain and the summits of Corcovado in this city that's full of postcard worthy beauty. You must have seen the majestic statue of Christ the Redeemer overlooking the city in all his serenity of expression. There is an annual carnival and breathtaking natural vistas to ensure that you never run out of things to do when you are in Rio. The best months to visit the place is between December and March. You should plan your trip in February if you wish to be the part of the annual carnival. For the rest of the year, you can consult this weather average chart of Rio to plan your trip:

To get you more acquainted with the city, we have brought you a few facts about the place: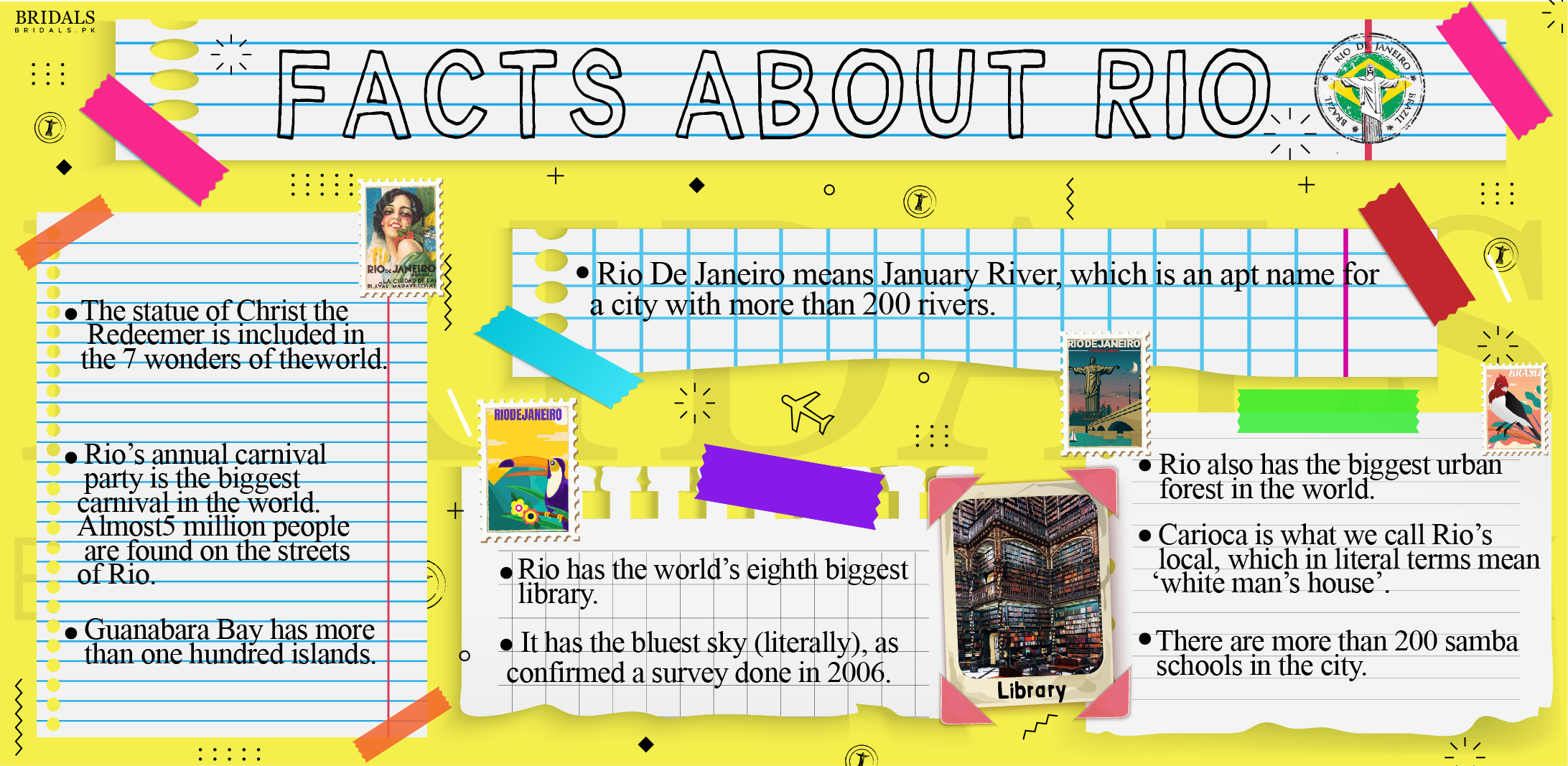 Now, let's move towards the best spots in the city, which should be on everyone's list when there!
Where to go and what to eat in Rio De Janeiro?
Christ the Redeemer
One of the most iconic places in the world, the statue of Christ the Redeemer attracts millions of tourists each year. The statue itself stands at 98 feet, the total height including the hill is a staggering 2300 feet. This man-made marvel is the combined effort of French sculptor Paul Landowski, French engineer Albert Caquot and Brazilian engineer Heitor da Silva Costa. You can take a train to the statue and sit on the right side to get the best views during your train ride.

Copacabana Beach
The party beach of the world is located in the Zona Sul in Rio. You can see the Sugarloaf hill and Copacabana Fort from down there. You can engage in water sports or just laze around with a cocktail in your hand (of course, non-alcoholic you naughty guys!).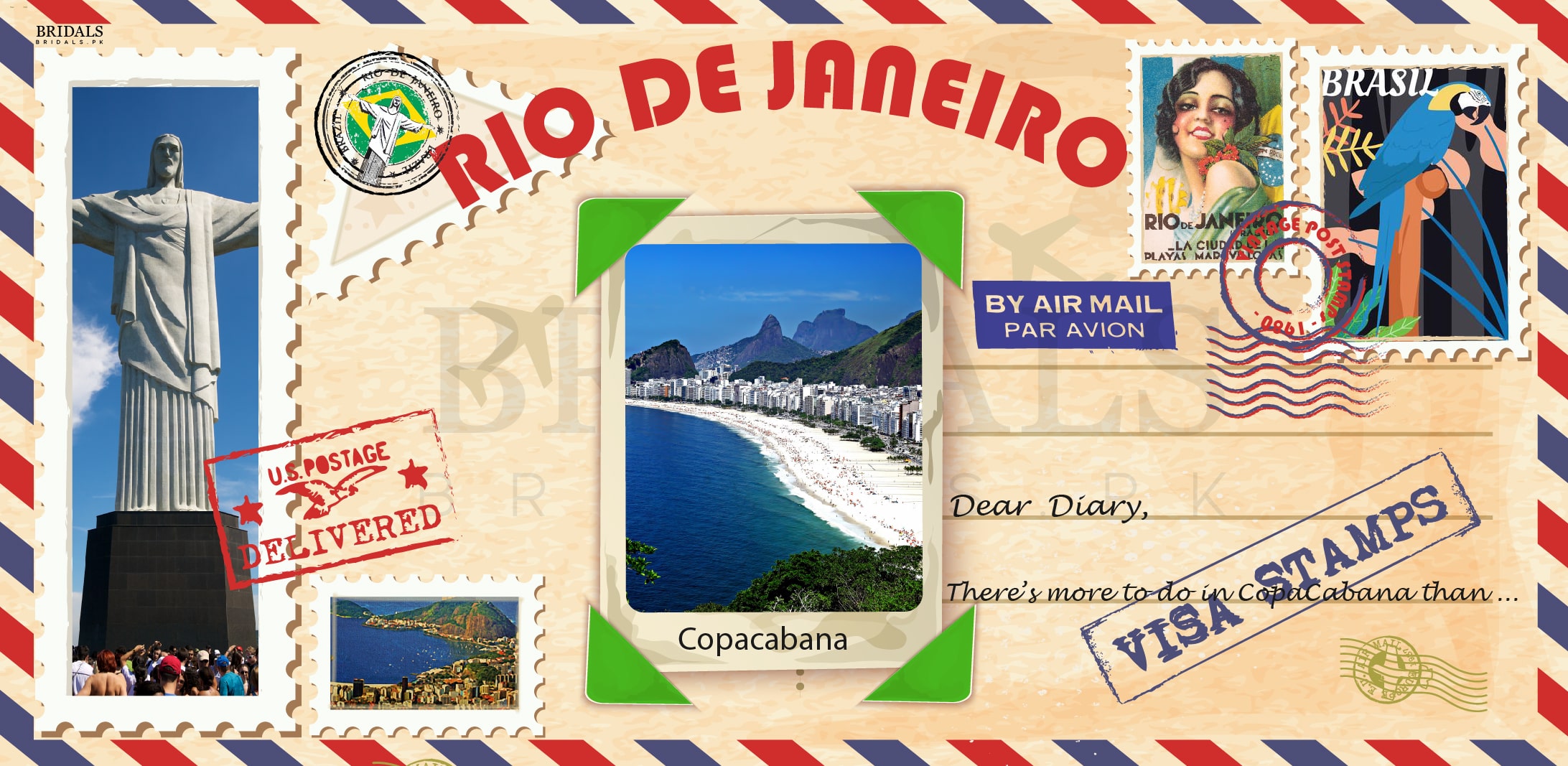 Museu do Amanhã
Also known as 'The Museum of Tomorrow' – is one of the recent projects in the city. The museum revived an area that was lying forgotten. The unique architecture of the city makes it quite a sight. This museum's architect was designed by the same Spanish designer 'Santiago Calatrava', who is credited with The City of Arts and Sciences in Valencia.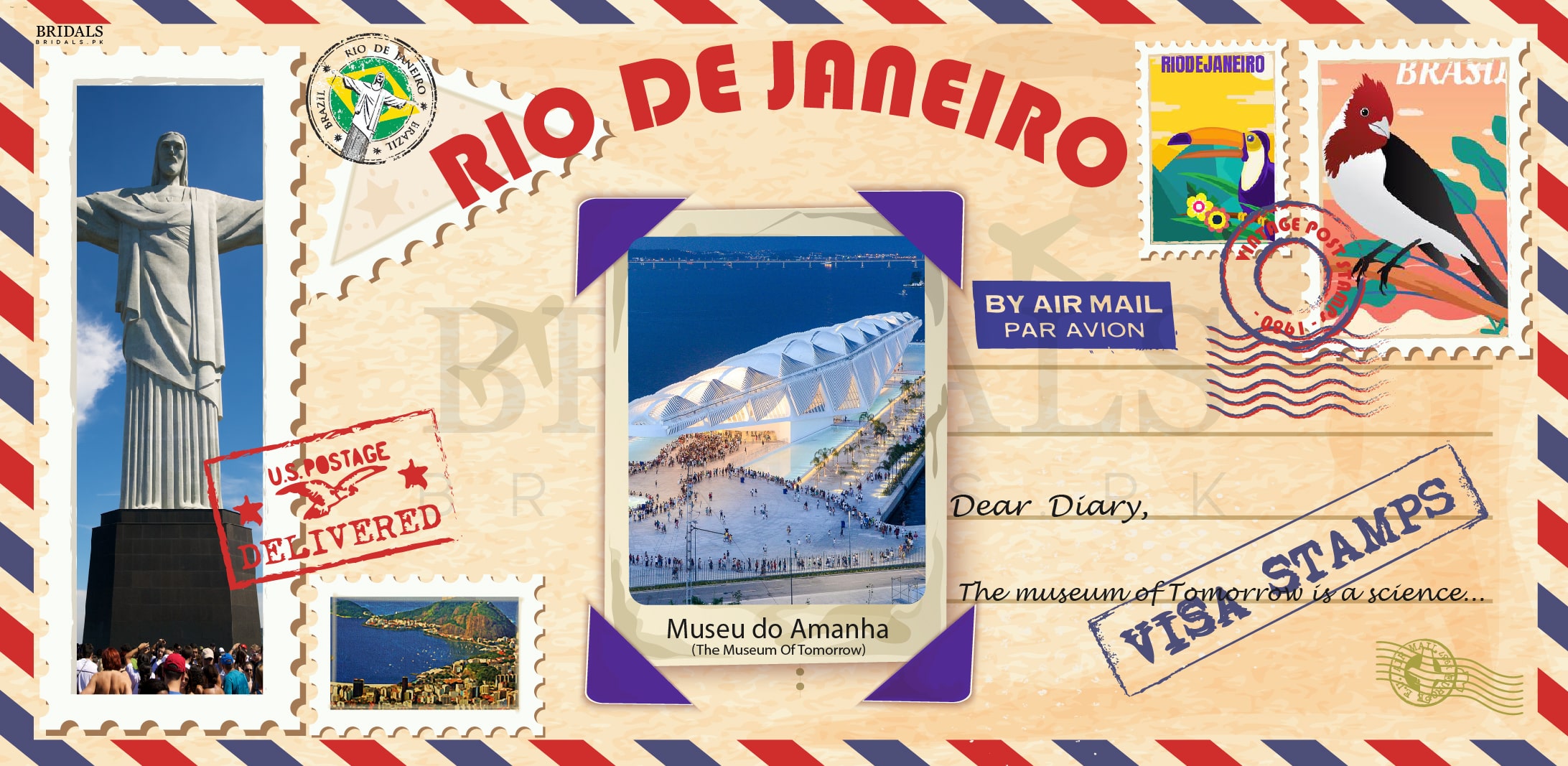 Feira Hippie de Ipanema
Translates as 'Hippie Market of Ipanema', this is the place where you can find the most authentic souvenirs.  It was a small market created by a few hippies in 1968, but now it's a 700 stall mini-city. You can find folk and contemporary art, jewelry, clothes and crafts. Not to mention that the street food is pretty delicious too.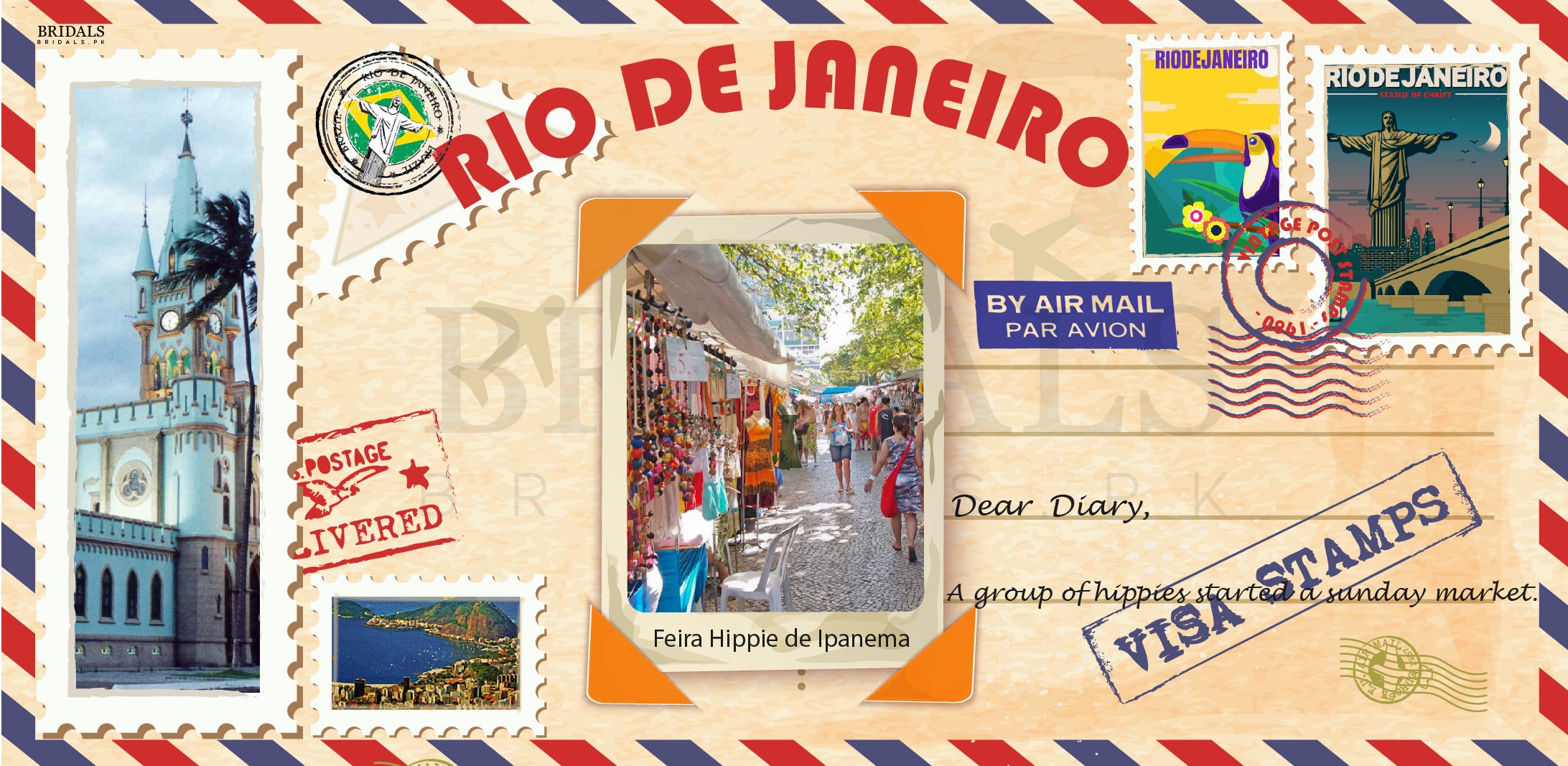 Jardim Botânico
Designed in 1808 – The botanical garden in Rio is also a major attraction of the city. It's called Jardim Botânico. Even if you aren't into the plants, it's still a very serene and gorgeous place to be. You can find over 8 thousand different species of plants there and even the palm trees planted in 1808 are still standing tall! Now, imagine seeing that sight!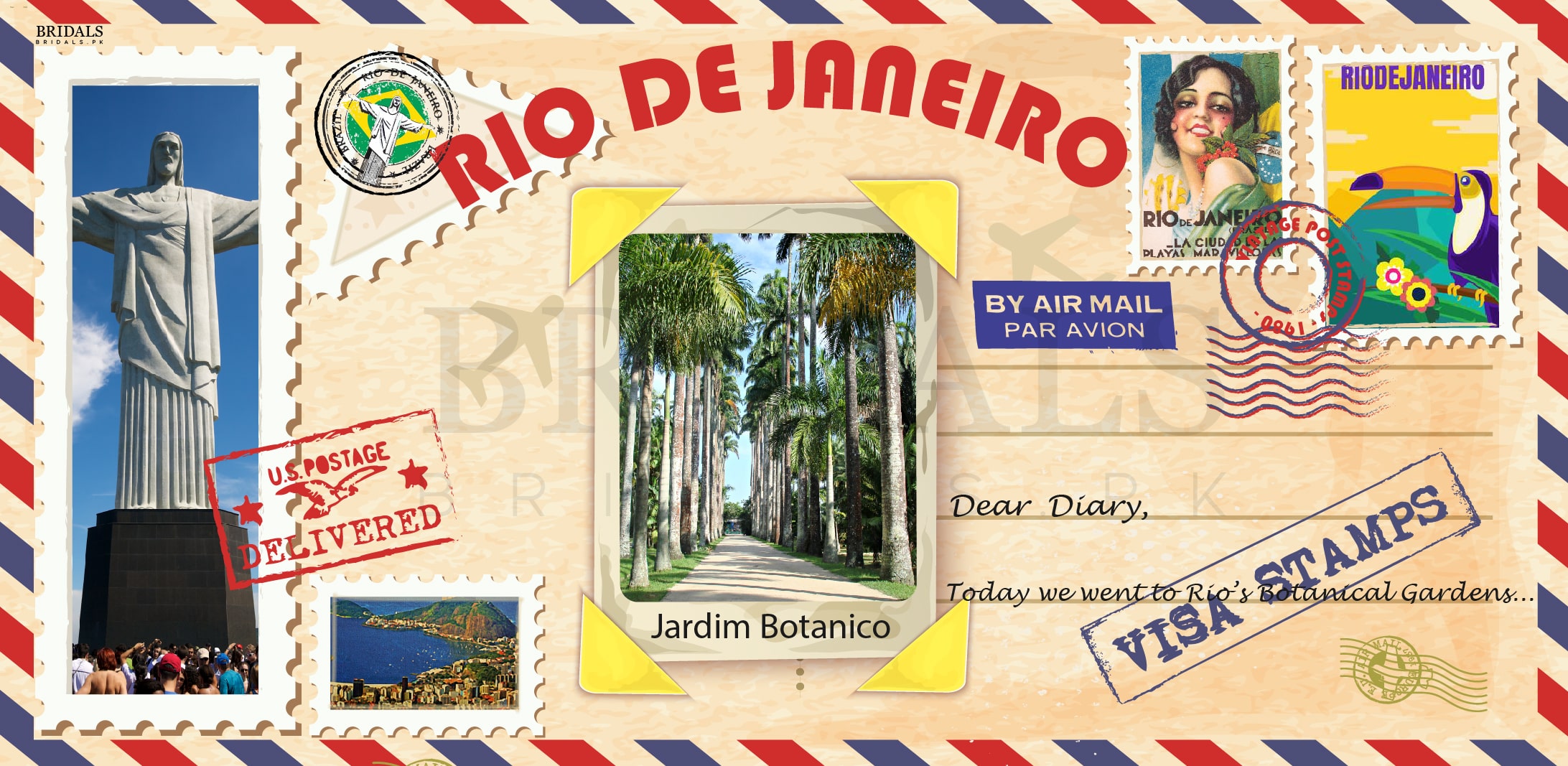 Sugarloaf Mountain
Standing 1300-feet-tall, Sugarloaf Mountain is a fetching sight to visit in Rio. You can two-part cable car trip to the top of the hill and get a 360-degree view of the sprawling city beneath your feet. Or you can grab a bite to eat from the fast-food restaurants located on the top. You can also hike to the top through a trail that wraps the mountain.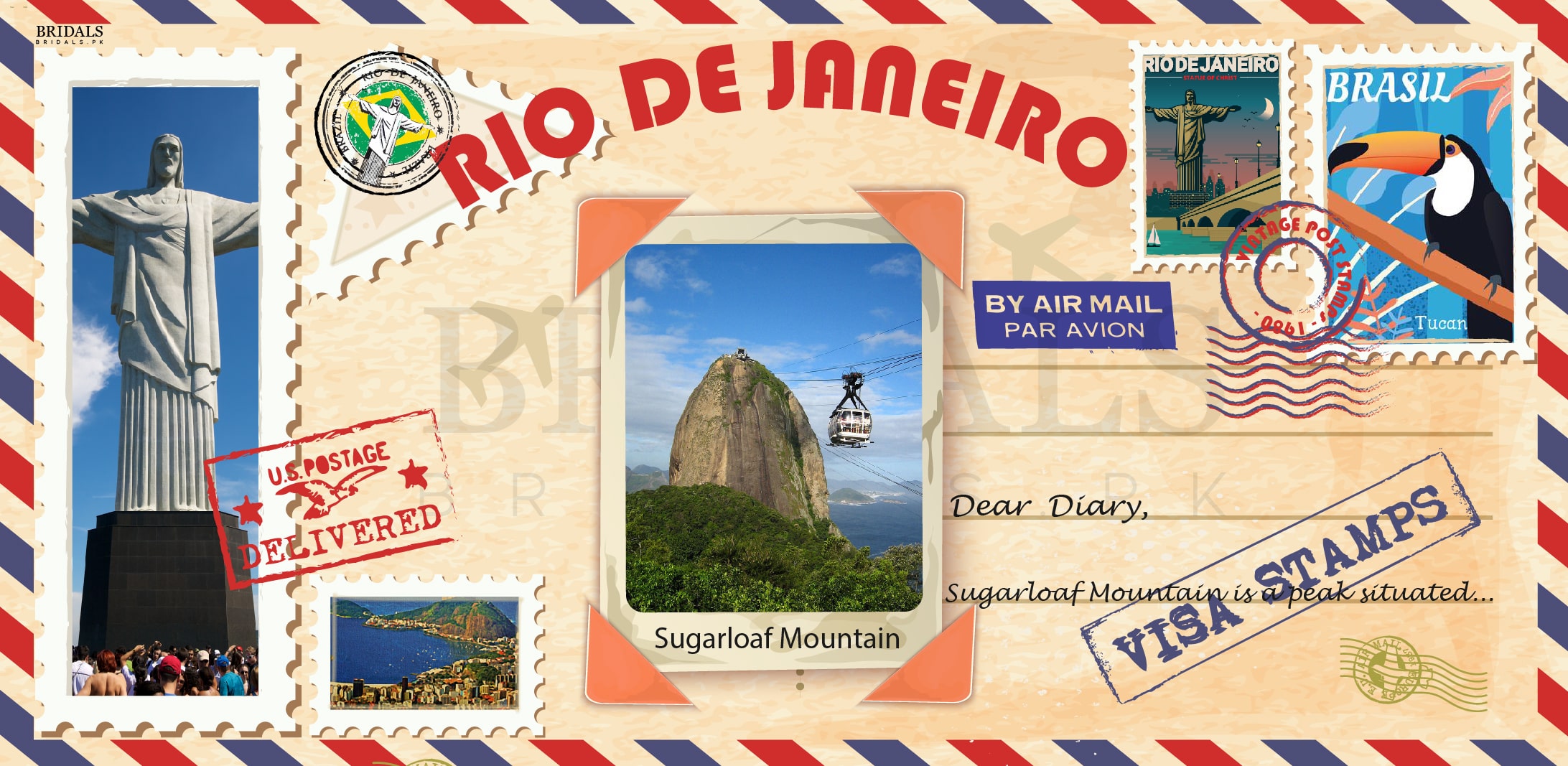 Tijuca Forest
Tijuca Forest is what Central Park is to New York. However, it's not a park but a rainforest. Spread across 8,300 acres of land, this rainforest is home to varying terrain, over a thousand of plant species, waterfalls and many animal species. You can explore it without any admission fee during 8:00 am to 5:00 pm.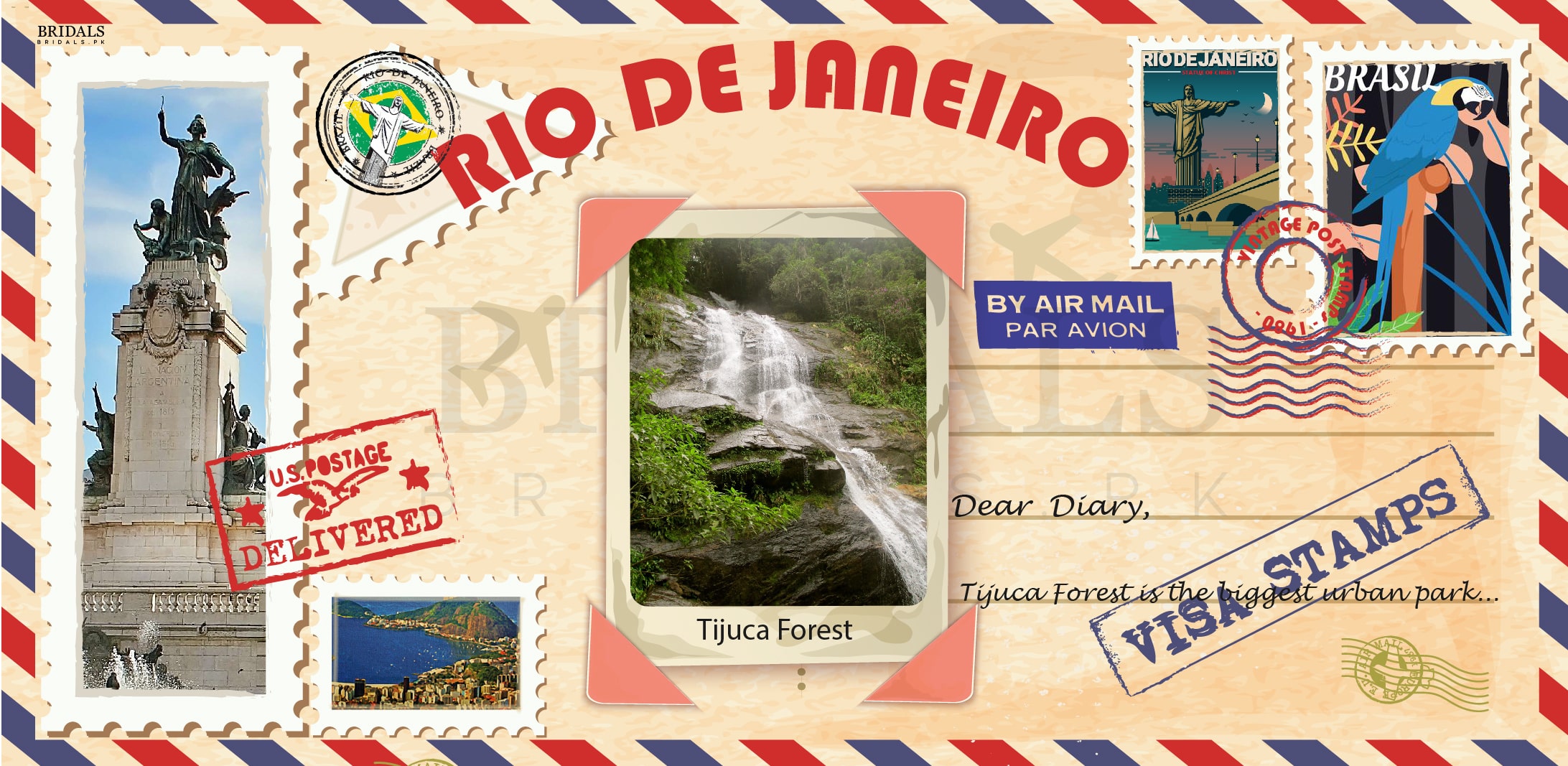 Ipanema Beach
This beach is where you will get a sense of culture and life in Rio. It is dotted with chic boutiques, eateries and luxurious apartment buildings. You can take bike tours or a boat trip for sightseeing too until your heart's content.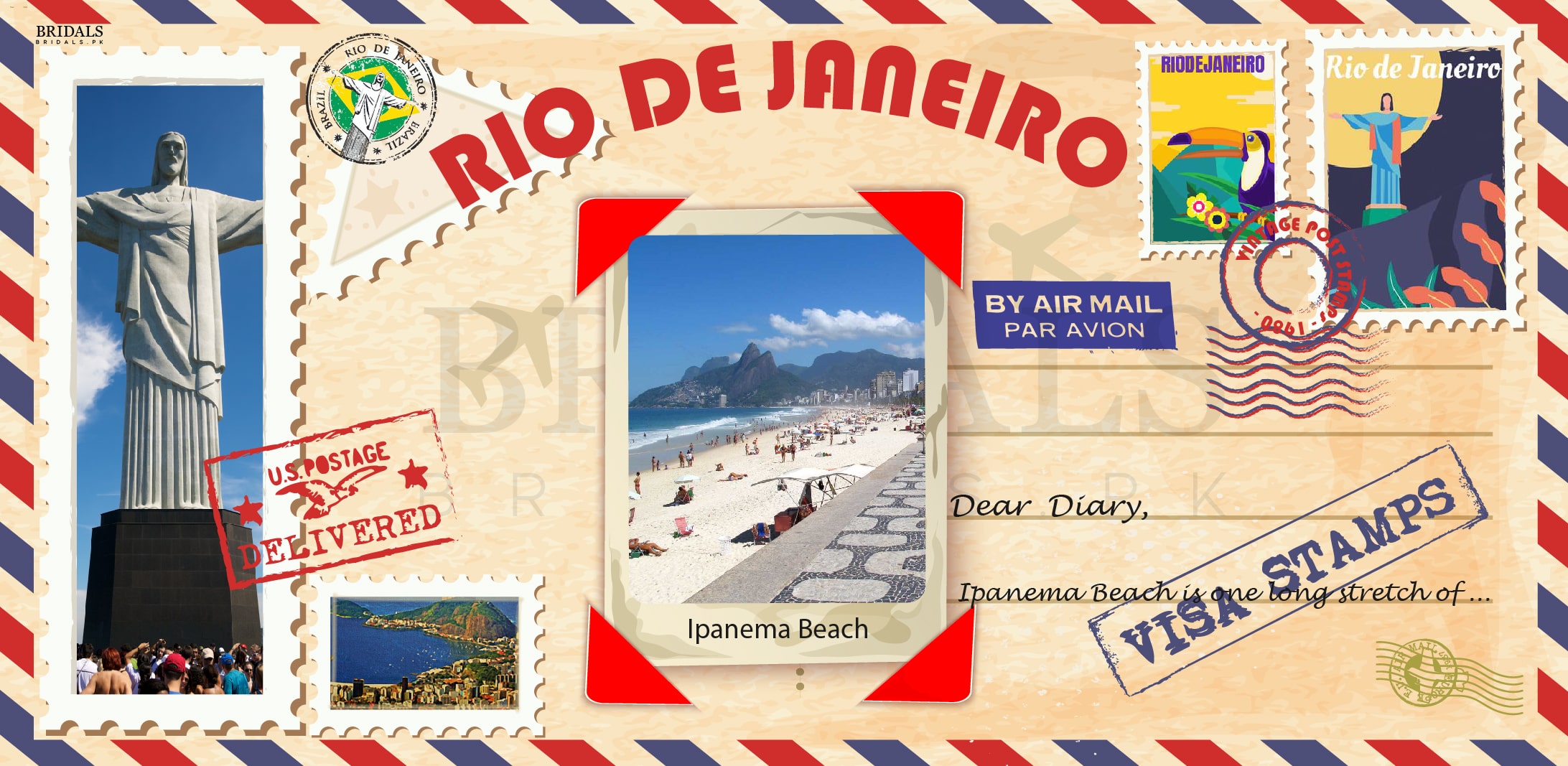 Santa Teresa
The picturesque neighborhood of the Santa Teresa is worthy of a visit. You can stroll through the color washed streets, famous for their artistic vibe and charm. You should see the Escadaria Selaron. It's an ongoing staircase art project that's been worked on with the ceramics, tiles and mirror pieces from the world.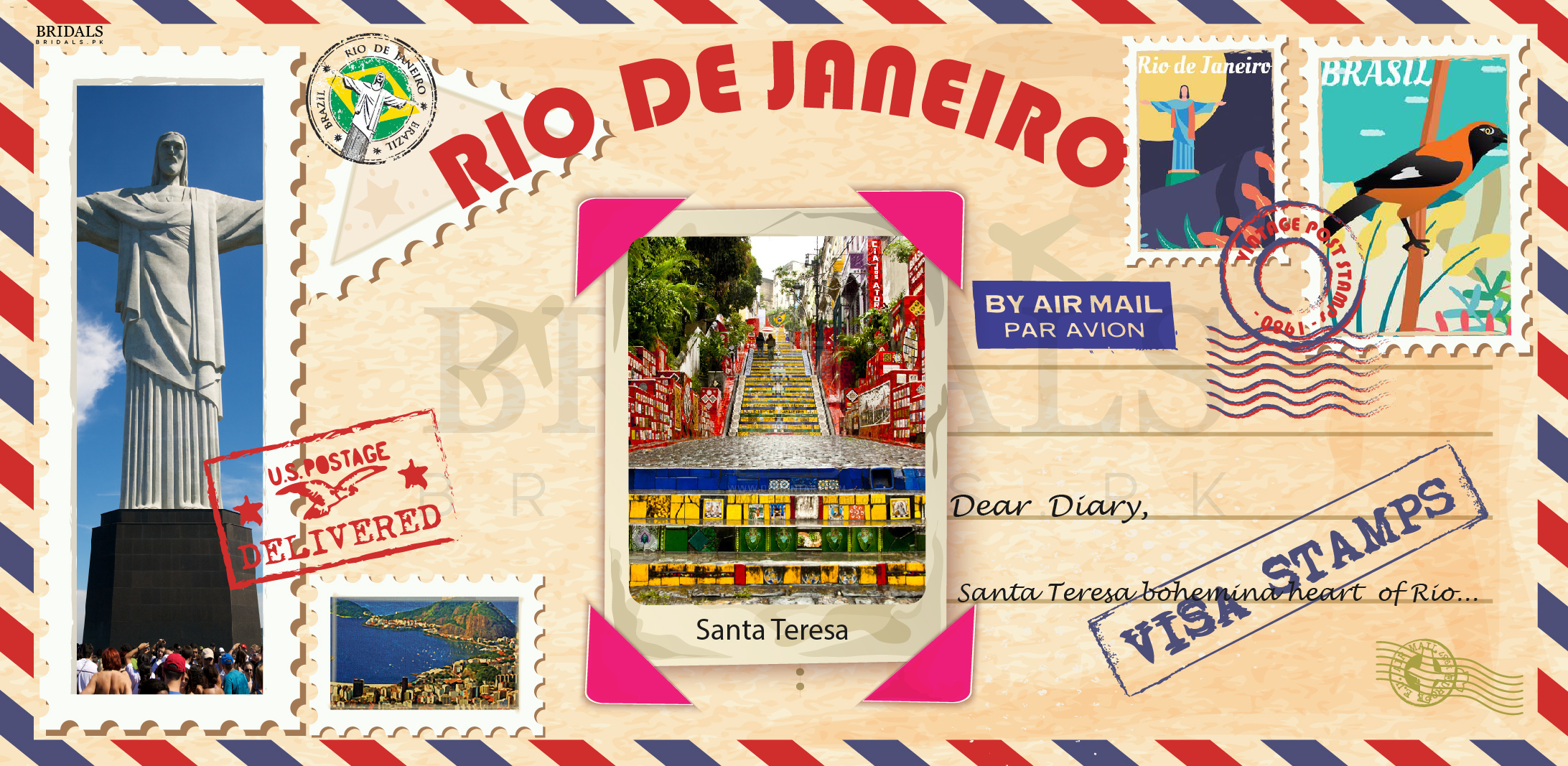 Here's what's on the menu…
 You can find every kind of food in Rio De Janeiro. From the diet of a yoga enthusiast to that of a carb-savvy person, there's something for everyone! However, according to the experts one should eat foods like açai berry that has incredible health properties. You can get it with a side of banana, strawberry or granola. Switch from bread to Tapioca, which is gluten-free. You can cook it like pancakes and switch between salty or sweet fillings. Have a pastel for breakfast. You can get it in meat, cheese, dried meat and pizza fillings. A cup of caldo de cana, the sugarcane juice is served with it. Have fried fresh sardines with lime and a dash of salt. Popcorn and chicken hearts are also a popular snack in Rio and now we're salivating!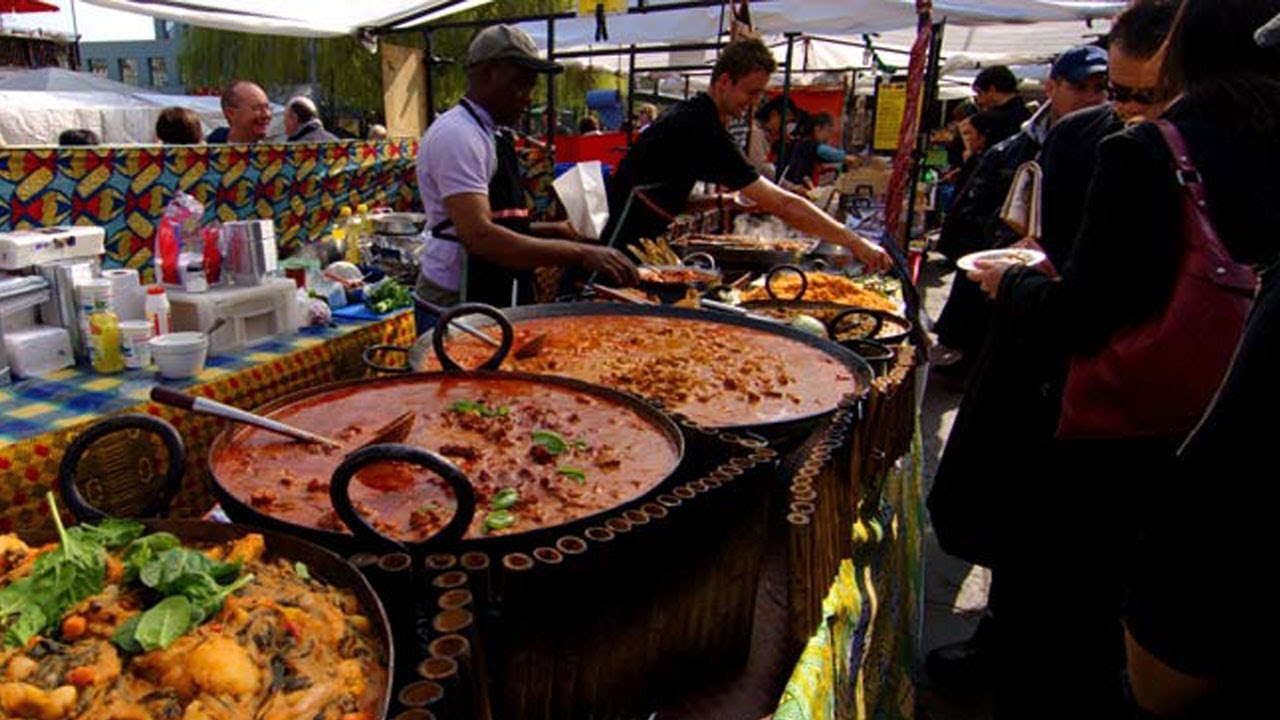 We don't know if all of you are packing your bags and booking the next flight or not, but we at Bridals.pk surely are!!!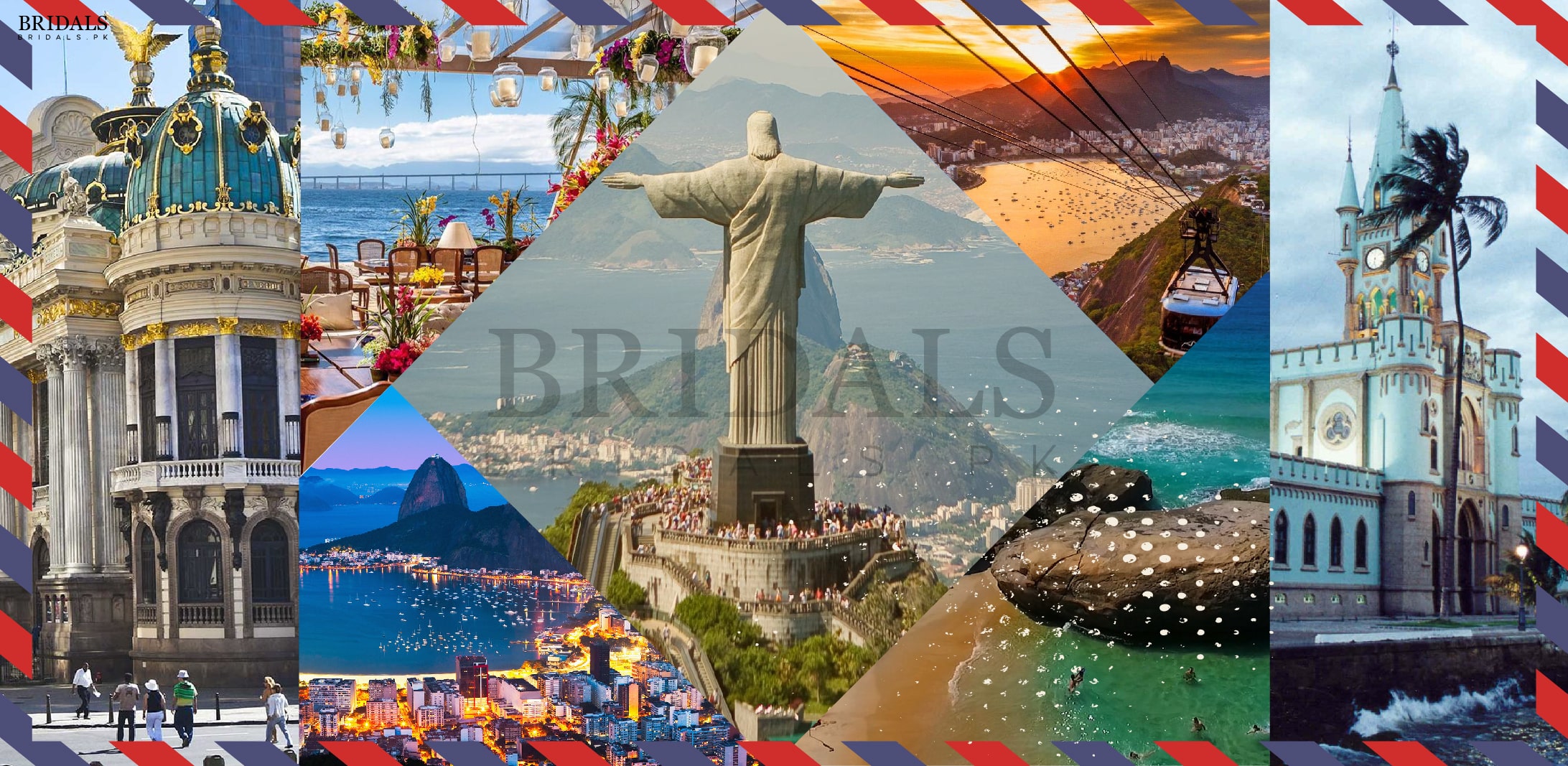 Rio De Janeiro; the Happiest Sun City Is Where You Need to Be
Description
Rio De Janeiro is the second largest city in Brazil and it is also full of postcard-worthy beauty. You will find the world famous beaches of Copacabana and Ipanema, Sugarloaf Mountain and the summits of Corcovado in this city that warrant a visit.
Admin
Bridals.PK
https://blog.bridals.pk/wp-content/themes/bridal/images/logo.png