Sarees back in the 60s had won the celebratory status with the likes of Noor Jehan, Shamim Ara and Zeba making them a trend as they lead our industry to new levels. While this particular style of clothing has more grounds on the other side of the border, it became a must-have in Pakistan too. With trends being set every day, saree now has been limited to weddings instead of an everyday wear. The elegant piece of cloth is worn in as many ways as you can count and available in multiple materials. So, why not head over to our designers and include sarees in your bari collection? Here are some sarees that you must include when getting your bari ready: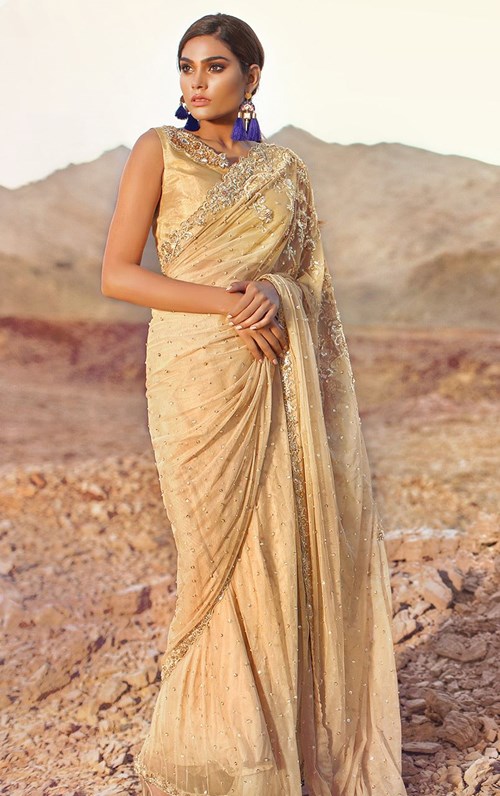 Omrose Gold Sari – Tena Durrani
Josephine Sari – Tena Durrani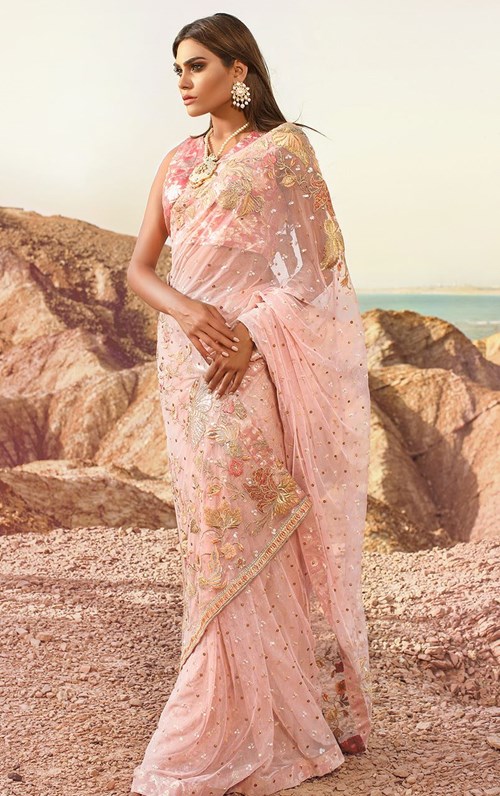 Palace Rose Sari – Tena Durrani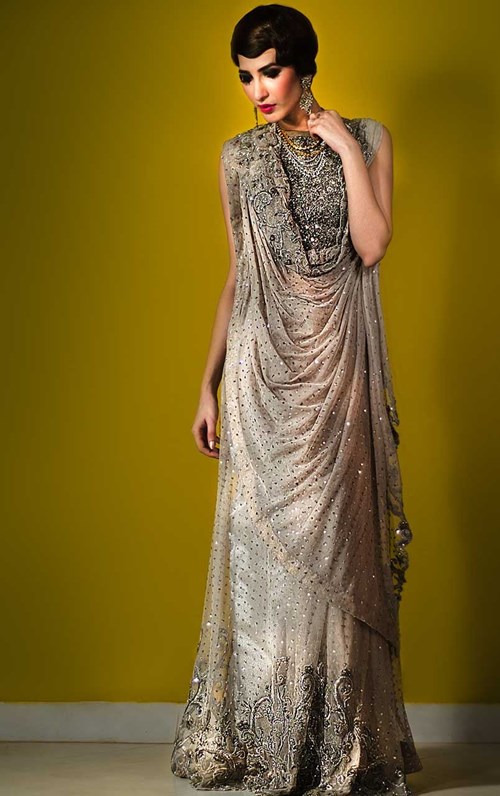 Twilight Sari – Tena Durrani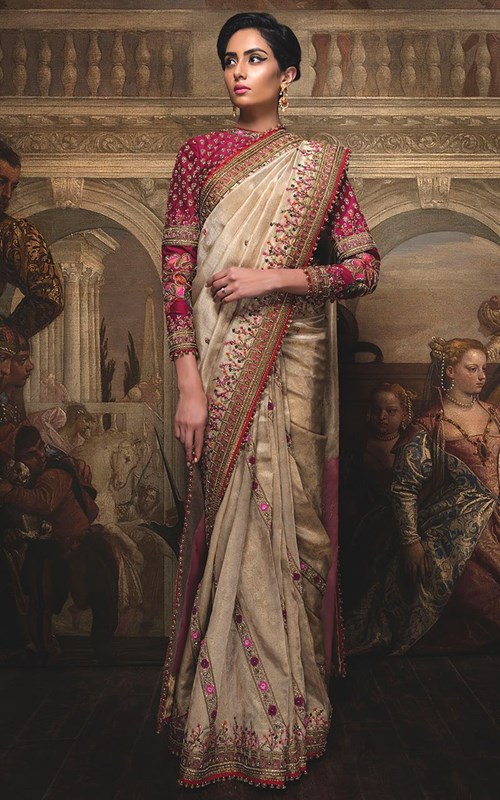 Qilladari – Fahad Hussayn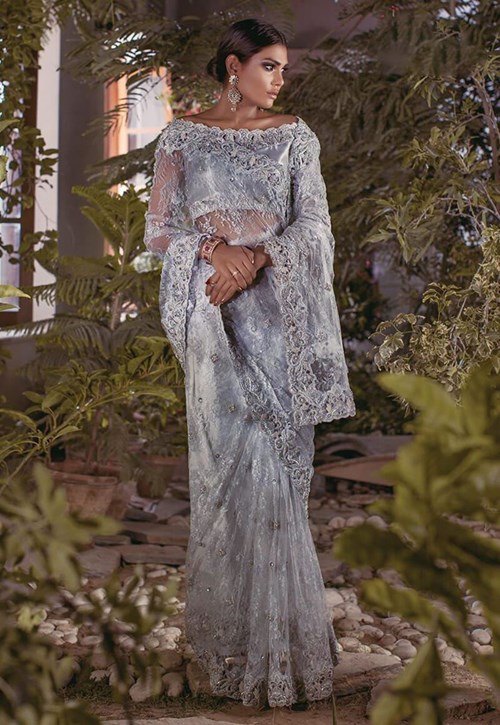 Silver Grey Chantilly Lace Sari – Asim Jofa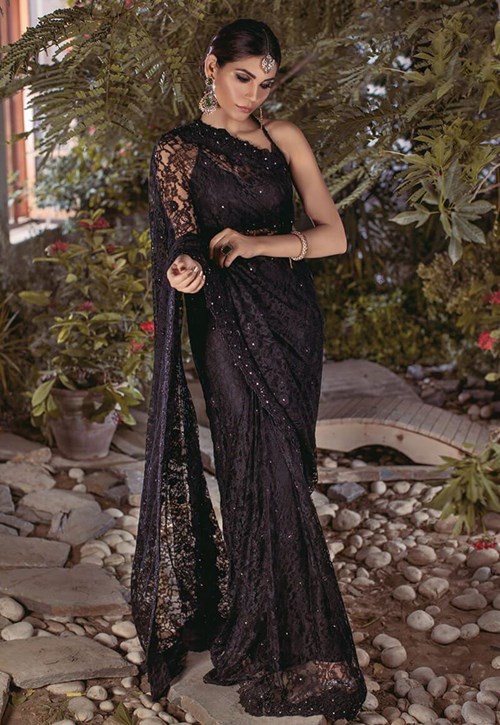 Black Chantilly Lace Saree – Asim Jofa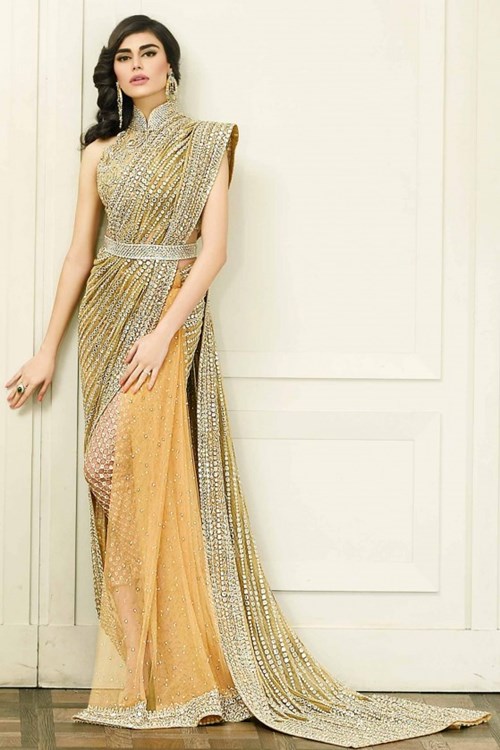 Hazelnut Saree – Faraz Manan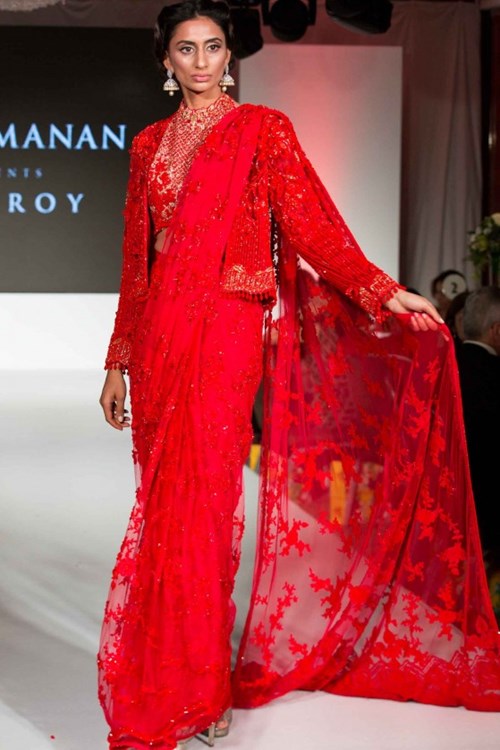 Royal Perfection – Faraz Manan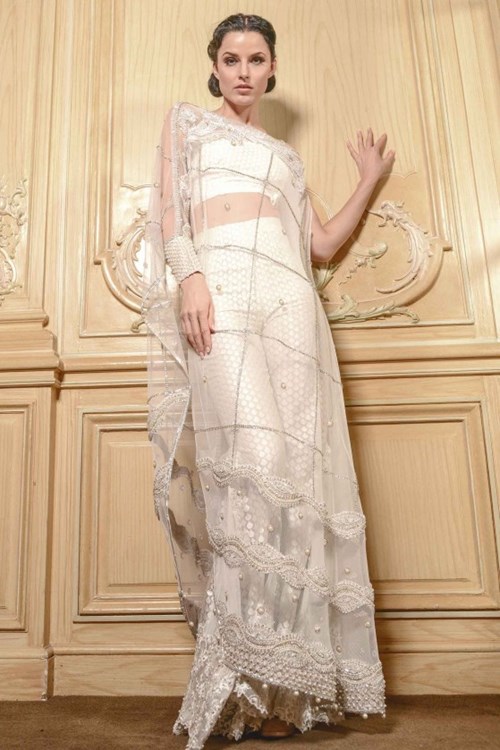 Crystal Sheath – Faraz Manan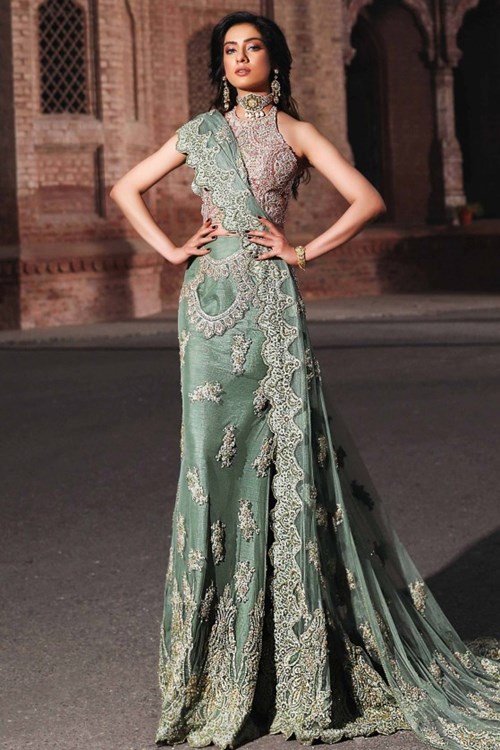 Bombay Sarri – Faraz Manan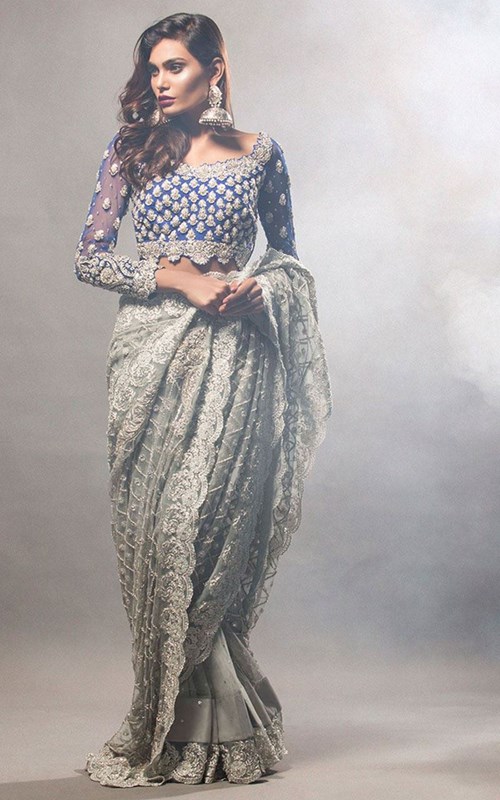 Grey Sari with Cobalt Blue Blouse -Zainab Chottani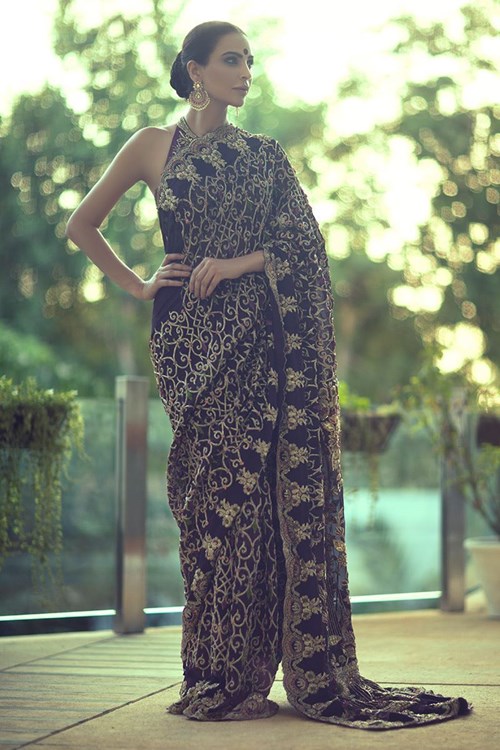 Viola Sari -Shamsha Hashwani
Sarees sure have taken a modern touch to them with so many designers in the market and each one of them with their own contemporary vibe. The good thing is that you have more options to choose from, hence more sarees for your bari! Isn't life good when you have more options! All of these dresses are available at our webstore. For queries, orders and appointments, click on the Whatsapp button down below.