Most Dazzling Crowns Possessed By Royals
Feb 13, 2019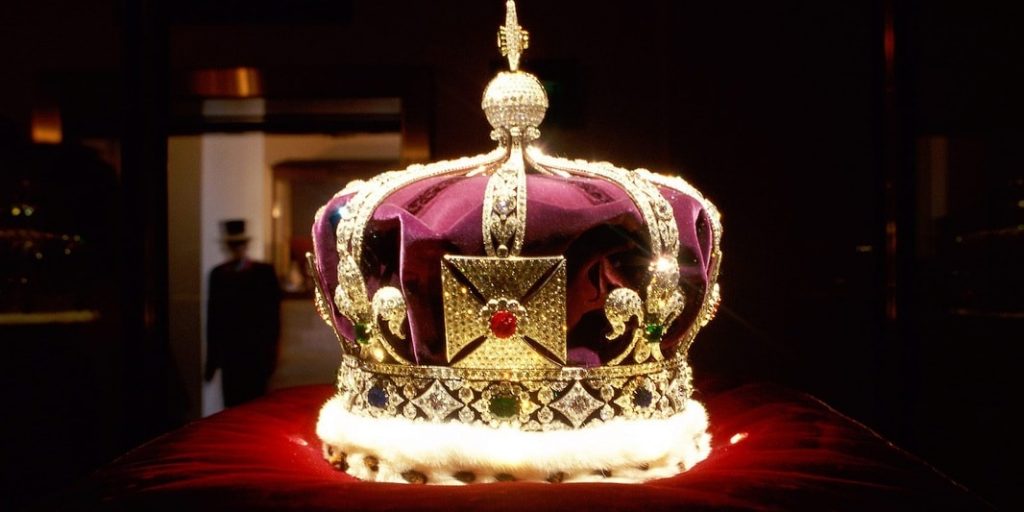 Not everyone can afford diamond head gear or bedazzled tiaras. Only billionaires and royalty can afford this luxury. In the past, crowns and tiaras were considered a symbol of power, victory, superiority, triumph, honor and glory and were only worn by monarchs or deities.  For deities they represented eternal life, righteousness and rebirth. The origin of crowns and tiaras comes from wreaths worn by early Romans and were made by flowers, thorns and leaves initially. As time elapsed and the world moved towards gemstones and diamonds, wreaths started being replaced by gold crowns and tiaras. Some of the most extravagant crowns in history are shown below:
1.  The Imperial Crown Of The Holy Roman Empire
This crown was worn by generation after generation of Holy Roman Emperors from the 11th century to the dissolution of the Holy Roman Empire in 1806. It is octagonal in shape unlike our conventional circular crowns and that is what makes this crown unique. It was made in the 10th century and is one of the oldest and most expensive crowns in history. This crown is heavily studded with real pearls and rare stones from around the world. Furthermore, it is decorated with 144 precious stones such as Sapphires, emeralds and amethysts along with precious Byzantine blue stones. Currently it resides in the Imperial Treasury in Vienna, Austria.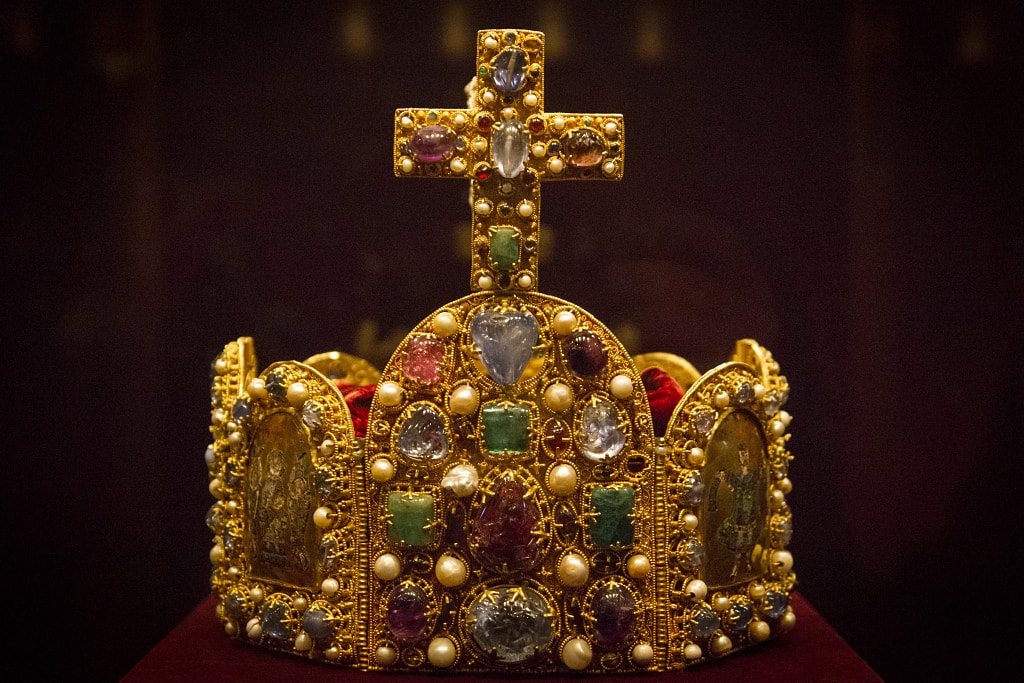 2.  The Queen Mother's Crown
The Queen Mother's Crown is also known as the Crown of Queen Elizabeth the 2nd.  It was made for her at her coronation which in the year 1937 and consisted of 2868 diamonds, 17 Sapphires, 11 Emeralds, 273 pearls and 5 rubies. In the center it is encrusted with the iconic 105-carat Koh-I-Noor diamond which was stolen from India by the East India Company and then presented to Queen Victoria. This is one of the biggest diamonds in the world and has been passed down from generations of British Monarchs and has finally ended up on this amazing crown.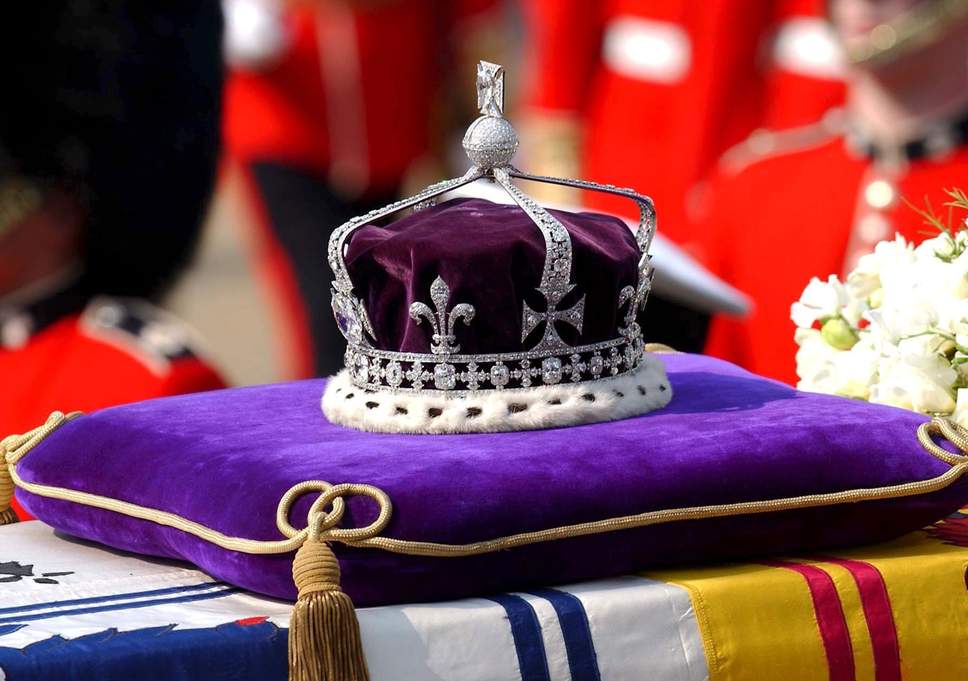 3.  Crown Of Bavaria, Bavaria
This huge crown of Bavaria was made for Maximilian 1 of Bavaria after Bavaria earned the status of a kingdom. This crown can be found in the Treasury of Munich. It is encrusted with real rubies, diamonds, emeralds, sapphires and pearls and also the regal Wittels Bach Diamond. This iconic diamond was removed by the Wittels Bach family and sold in 1931. But the crown still remains one of the most expensive crowns of the world. It was not worn by the monarchs of the time and only kept on display on a cushion during official ceremonies such as coronations etc.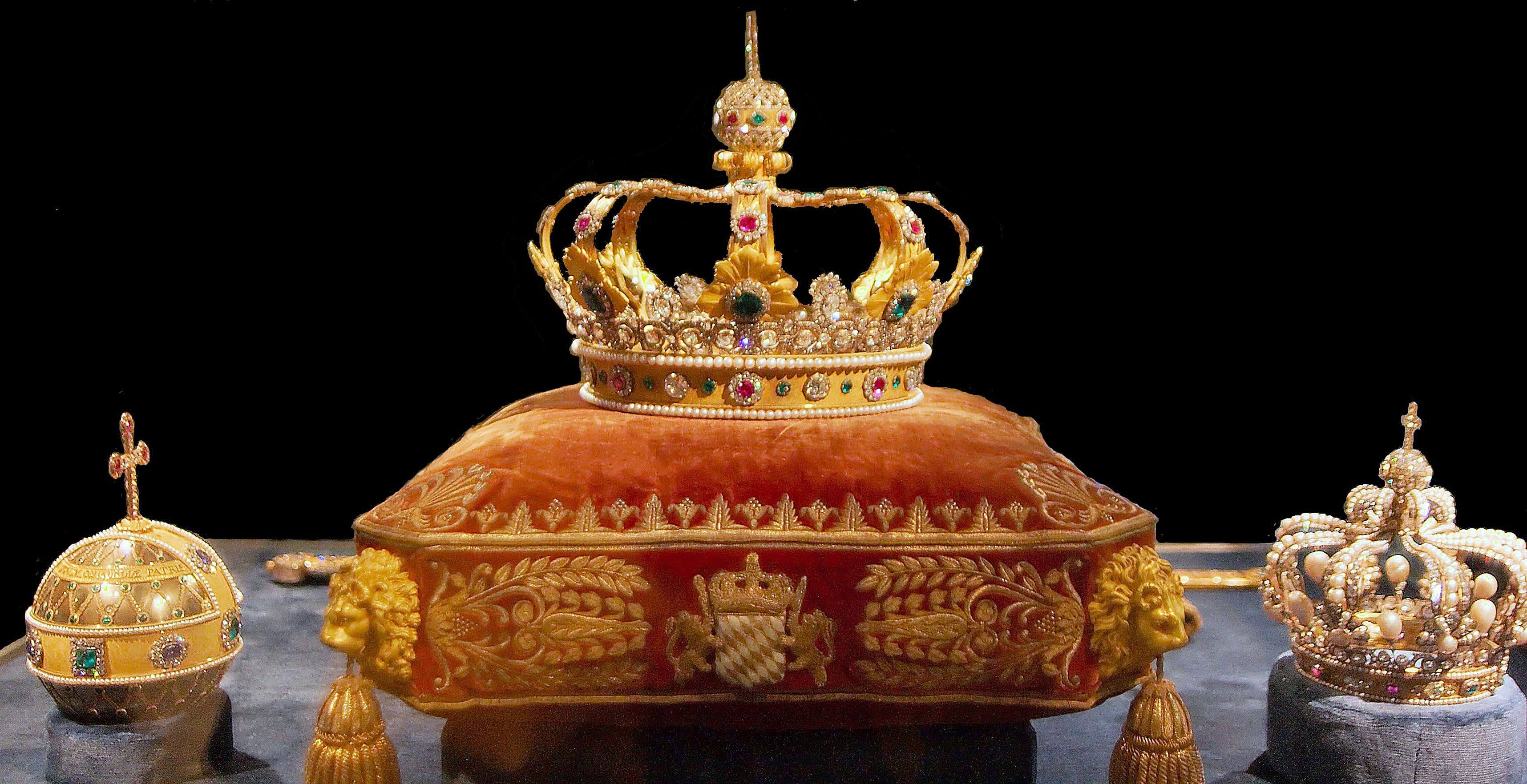 4.  The Danish Ruby Tiara
This historic tiara was made for a noble to wear at Napoleon Bonaparte's coronation. It is documented that Napoleon gave money to his marshals so that they would buy extravagant jewels for themselves and their wives to wear on his grand coronation. It was one of his marshals who had this tiara made with fine rubies and a parure for his wife. This couple later went on to become the king and queen of Sweden. Initially, the tiara was quite different and as it was handed down generations of Danish royals additions were added to it such as rubies etc. Today this tiara looks something like this.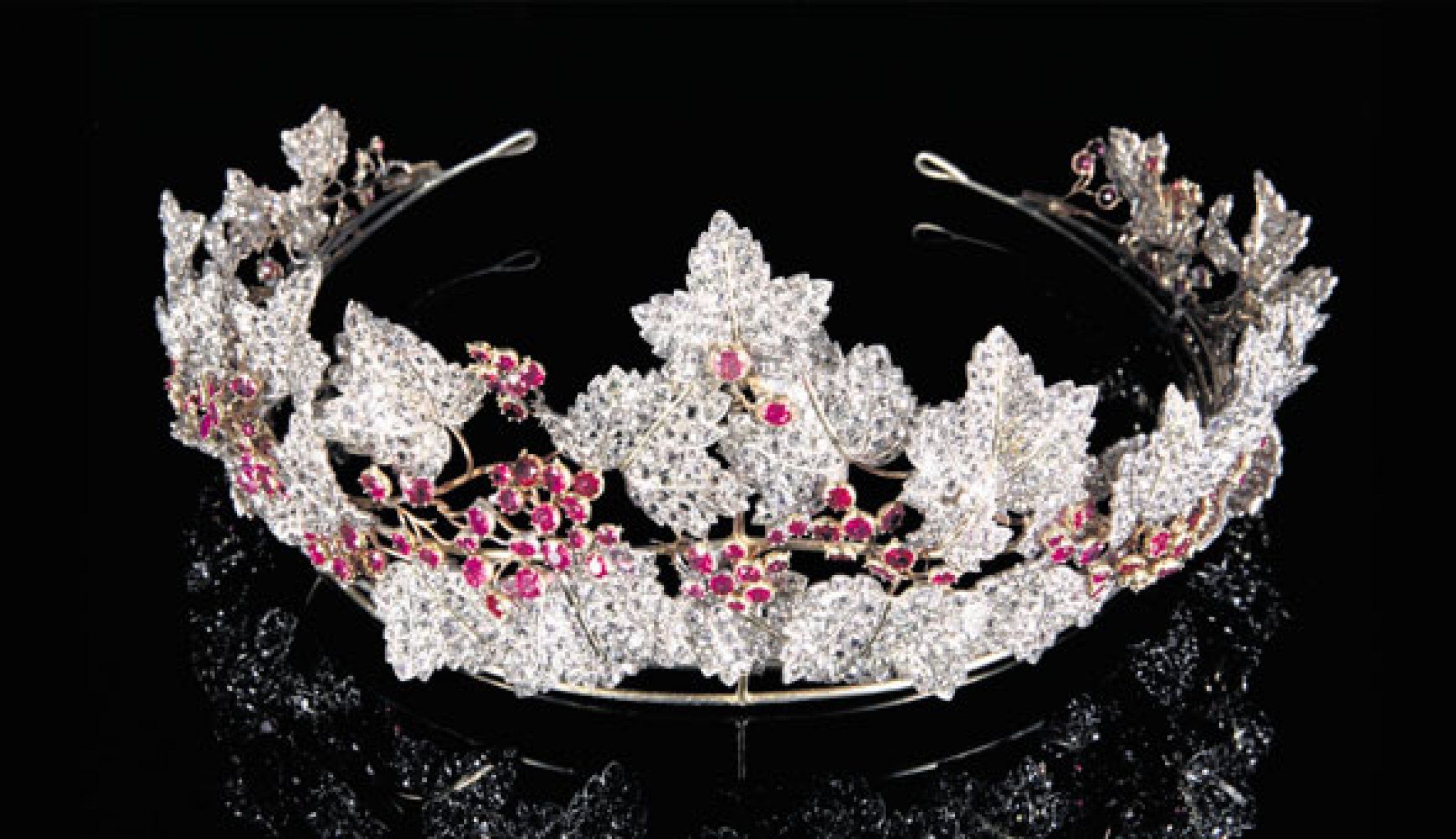 5.  Crown of Christian V, Denmark
The crown of Christian V was used for the coronation of all of Denmark's absolutist kings. The crown was made of gold with enamel and table cut stones. 2 garnets, multiple rubies and 2 Sapphires, as well as diamonds, were used to make this piece of artwork. The top of the crown is encrusted with a magnificent orb. It was made for King Fredrick II in 1670 and his son Christian V and then it was worn by Danish monarchs from Christian V to Christian VIII. The extravagant crown is displayed below: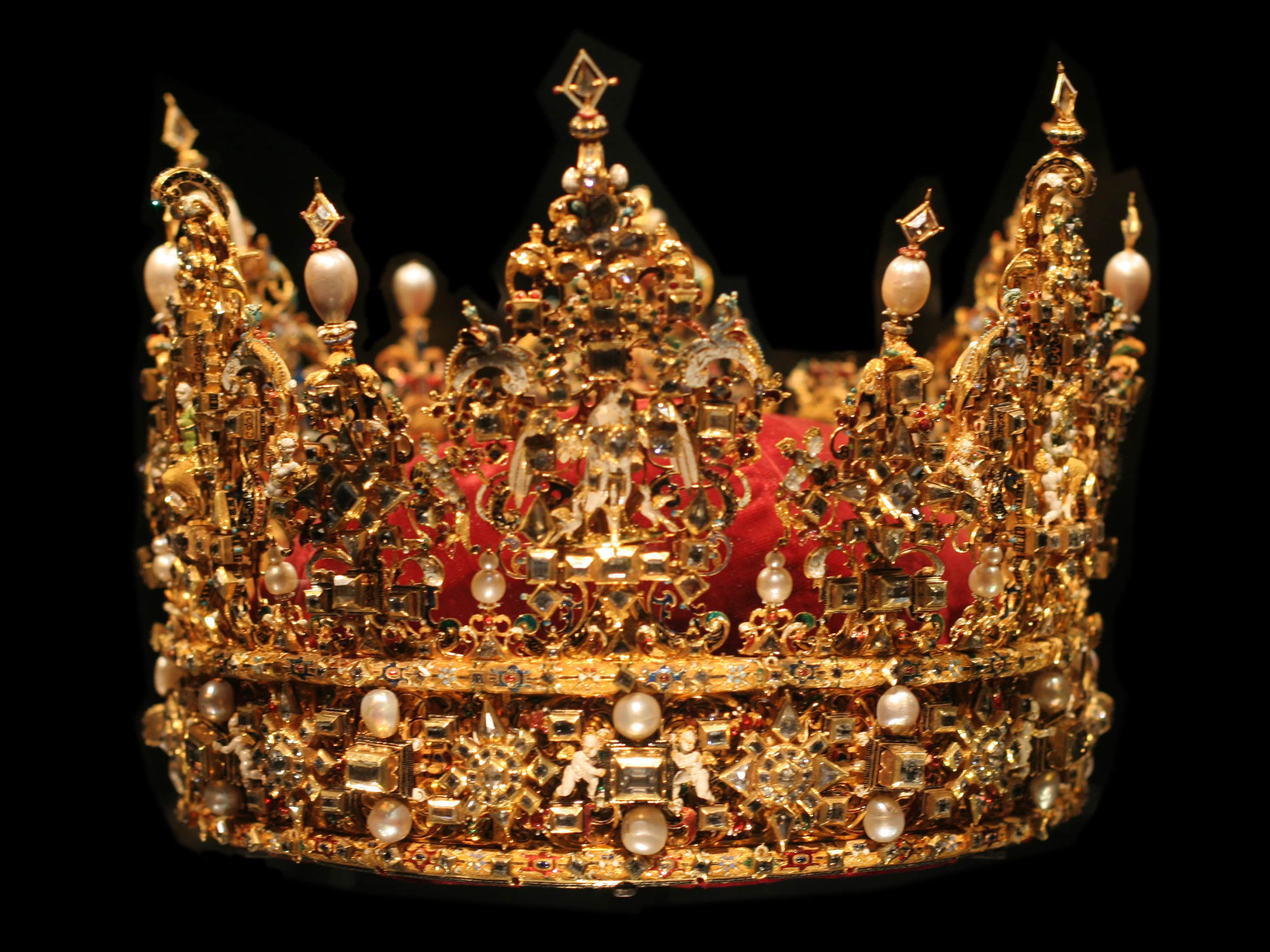 These are some of the most famous and expensive crowns in the world and we are in awe of them!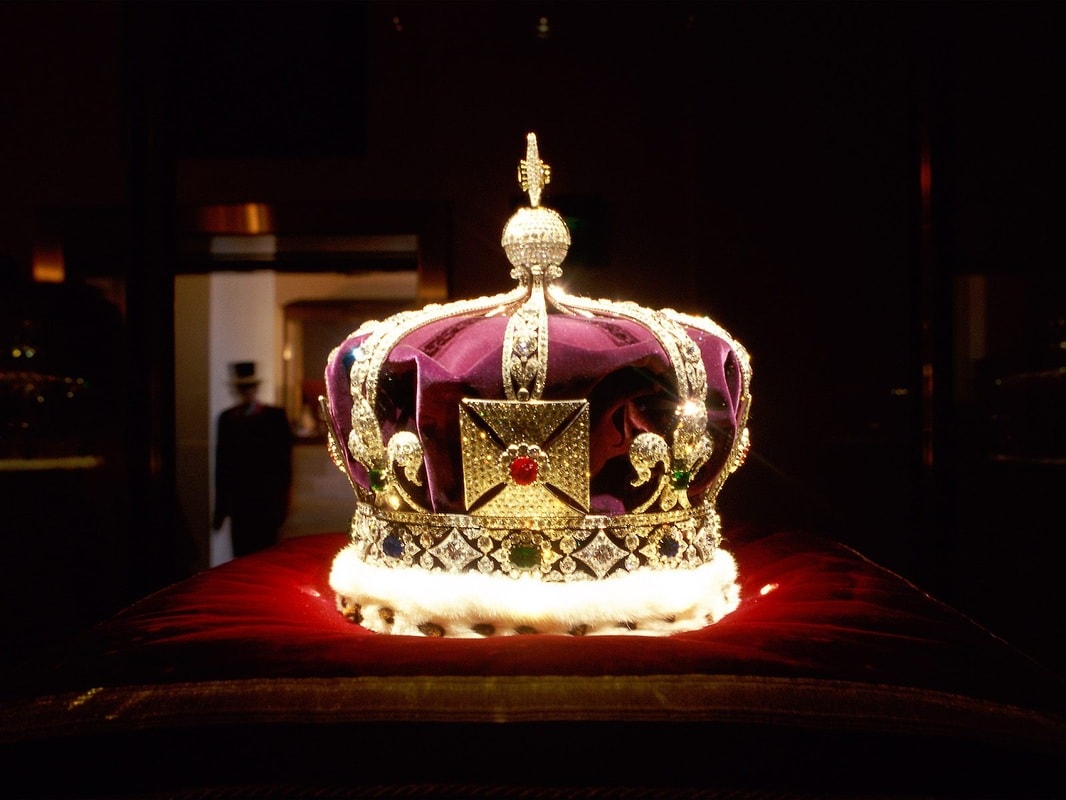 Most Dazzling Crowns Possessed By Royals
Description
Crowns and tiaras were considered a symbol of power, victory, superiority, triumph, honor and glory and were only worn by monarchs or deities.
Admin
Bridals.PK
https://blog.bridals.pk/wp-content/themes/bridal/images/logo.png