Make The Perfect Cup Of 19 B Soup For Your In-Laws This Winter!
Dec 19, 2019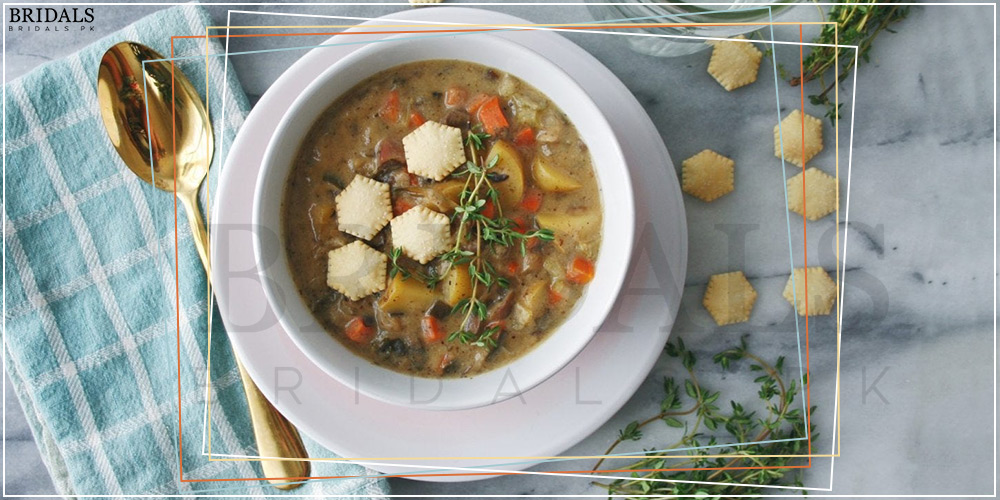 Article By: Hadia Hassan
Winter is upon us and so is the wedding season! As a bride who is destined to tie the knot sometime in the future, you're probably trying to brush up your cooking skills and show your family-to-be what you can do in the kitchen! Some of you probably already flick through cookbooks and You Tube food channels to learn a new recipe or two. To make things a little easy for you and also because the weather calls for it we are going to reveal a simple and uncomplicated recipe of our favorite soup to you for the winter months! 19 B is a delicious mushroom, shrimp or prawn and chicken soup and quite surprisingly it is not that difficult to make at home! It tastes like heaven in your mouth and looks like bliss in a bowl! Nothing else will warm your new family up like this scrumptious winter delight and they'll be licking their spoons once they're done!
Here's how you can make this simple soup at home!

Photo: via Google Images
Ingredients
Most of the ingredients used in this soup are easily available. However, if there is something that you can't find, you should visit your nearest grocery store like Al-Fatah and Jalal Sons to get good quality mushrooms and shrimps.
1. 1 cup boiled chicken
2. 5 chopped mushrooms (button or black)
3. ½ cup sautéed prawns or shrimps
4. 1-2 cups of chopped cabbage
5. ½ cup carrot
6. 1 cup finely chopped spring onions
7. 1-2 tablespoon of vinegar
8. 8 cups of chicken stock
9. 2 tablespoons of soya sauce
10. ½ tsp. chili flakes and 1 tablespoon chili sauce
11. Corn flour dissolved in water
12. 1 egg
13. Salt to taste
14. 2 tablespoons of fish or oyster sauce

Photo: via food for us
Secret Recipe:
Follow the steps given below to make a blissful bowl of this divine soup:
Boil the chicken and shred it roughly. Then sauté your shrimps or prawns.
Pour some hot water on the mushrooms to soften them a little then chop them.
Turn on the heat and fill a pot with the stock, the shredded chicken and the chopped vegetables. You can also add the water in which you soak the mushrooms to the pot.
Once the water starts to boil, add the beaten eggs to it while stirring it constantly.
Now slowly add the corn flour paste to the pot while stirring it constantly. Make sure there are no lumps in your soup.
Keep cooking it on a low flame until you achieve your desired consistency.
Serve it with hot fish crackers and enjoy!
This is the perfect recipe for a hot bowl of the famous 19 B soup that will help you score points with your in-laws before you get married this year!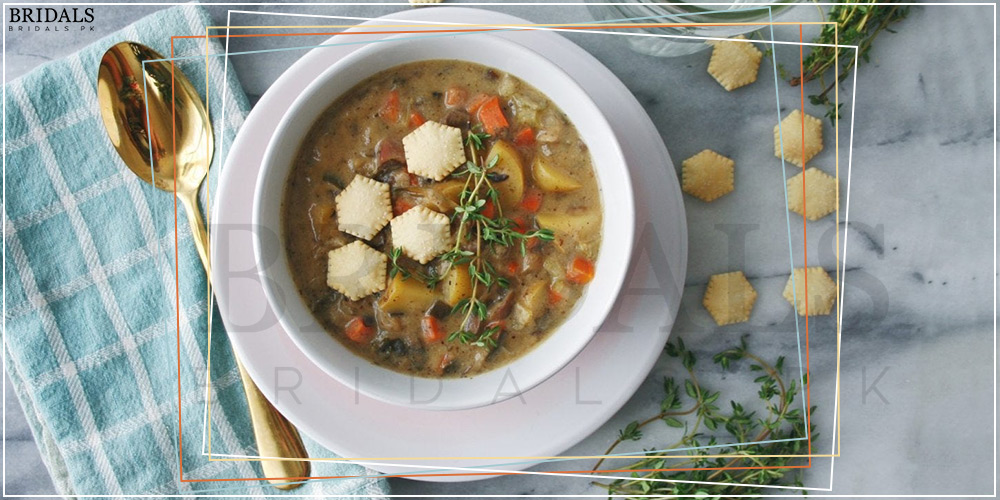 Make The Perfect Cup Of 19 B Soup For Your In-Laws This Winter!
Description
Serve your in-laws bliss in a bowl!
Admin
Bridals.PK
https://blog.bridals.pk/wp-content/themes/bridal/images/logo.png