Celebrity Couples We Are Secretly Rooting to Walk the Aisle Soon
Jun 17, 2019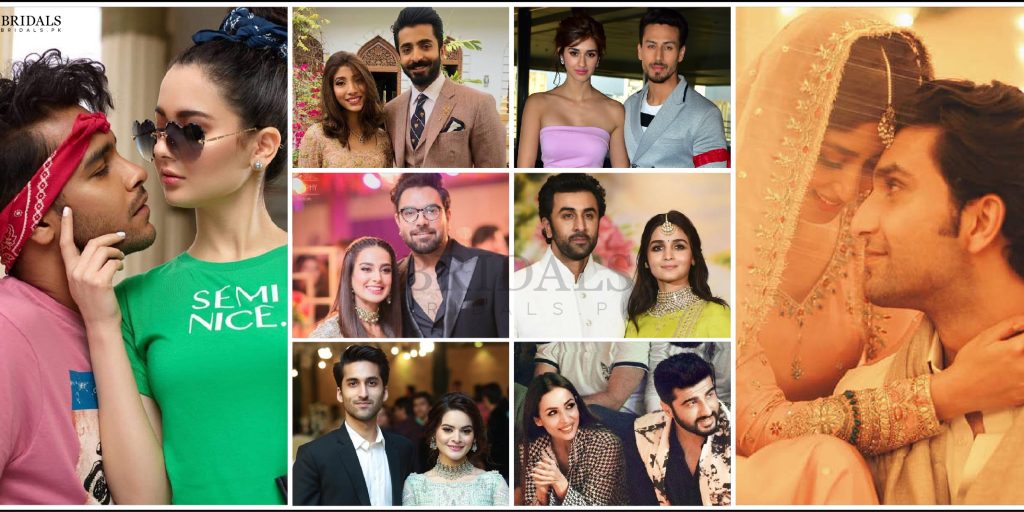 Article by: Hazafa Hasan
Celebrities are just like us. They aren't impervious to 'Ishq wala Love' and sometimes this love blossoms between the co-workers. Now we all know the pitfalls of workplace romance, but when in movies you have to play to be this oh-so-perfect couple that makes people fall in love. So is there any wonder that if you find that your pretended love interest is quickly turning into a real one. Nothing creates a public stir when an on-screen couple starts dating off-screen. If it turns sour, controversy is huge but if it works it's a fairytale happily ever after. Even if one of the partners isn't in the showbiz industry, they are too swept up into a whirlwind of romance if the public finds the couple cute (Amal Clooney, for instance).
Wondering what we are on about? In this article, we have collected the best celebrity couples that aren't yet married but we'd love them to and so would the two nations. (Plus, think of all the wedding planning inspiration? Wouldn't that be amazing? We mean that you just know that Malaika would be a stunning bride and Sajal Aly will melt our hearts).
Ahad Raza Mir and Sajal Aly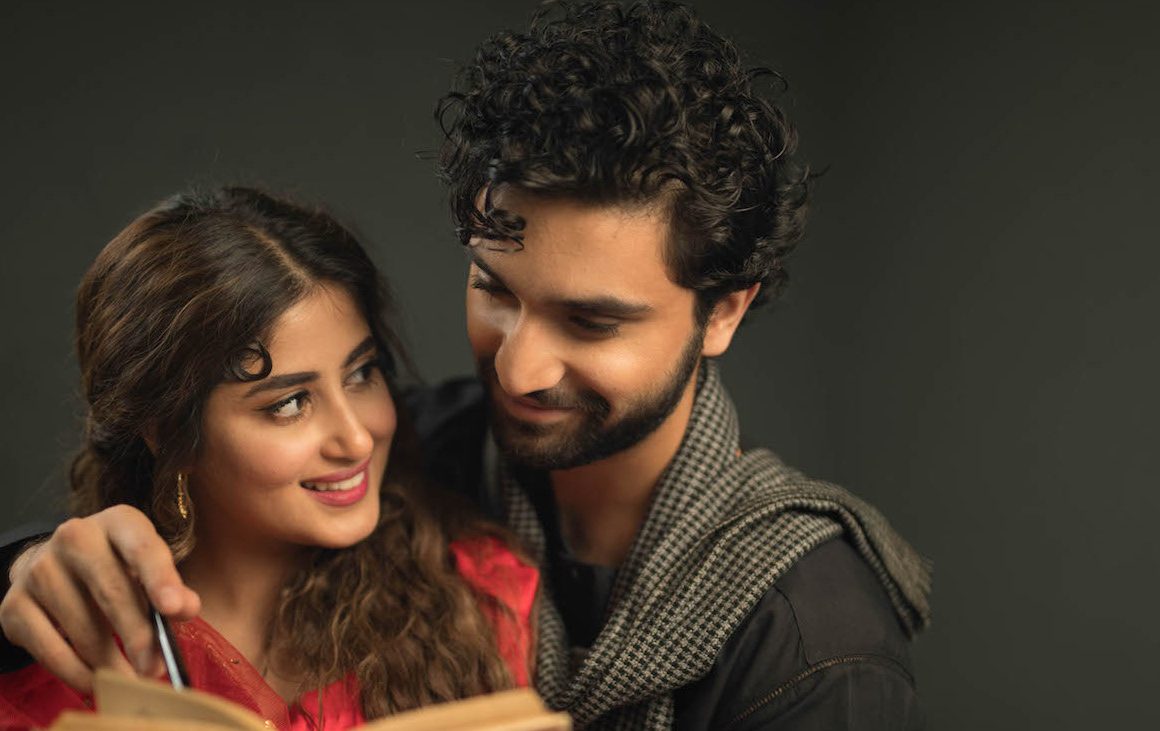 (Photo: Siddysays)
The most adorably sweet couple at the moment. We literally rejoiced when Jameel finally put a ring Chammi's finger IRL and made us the happiest. Everybody who saw them first on the 'Yaqeen ka Safar' fell in love with their chemistry (they won awards for their acting in the show) and now that they have announced their engagement, we eagerly await the big day.
(Photo: SajalAly)
Iqra Aziz and Yasir Hussain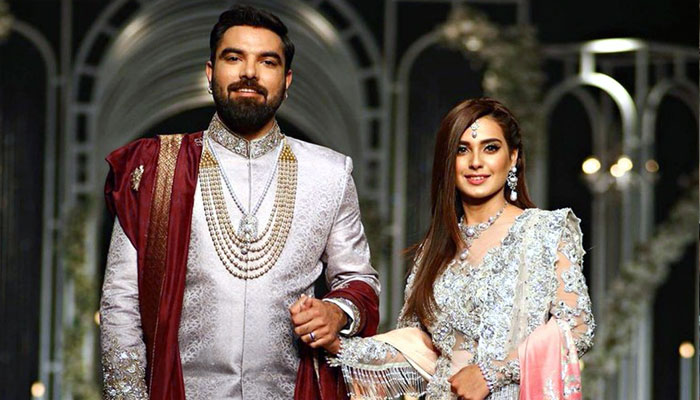 (Photo: TheNews)
He is a big teddy bear. She is a china doll. It's a match made in opposites-attract heaven. The couple is always clapping each other on social media and are presently vacationing in Thailand. We love their playful relationship and as they both prove their acting merits, we cannot help but hope for wedding bells to be in the near future.
(Photo: yasir.hussain131)
Minal Khan and Manzoor Khan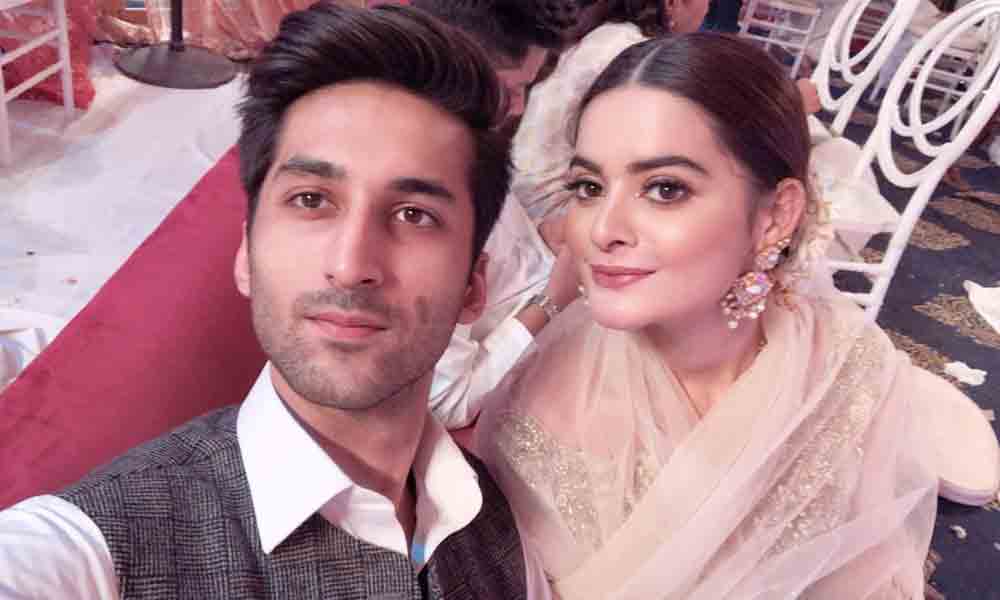 (Photo: newsburry)
The beloved twins Aiman and Minal can do it all. They are talented actresses and good at heart. Now that Aiman is happily married, we are hoping that her other twin will soon tie the knot with bae Manzoor. The couple has been together for 5 years and were blasting social media with cuteness (we haven't seen much of that recently and we are kinda scared).
(Photo: minalkhan.official)
Asim Azhar and Hania Amir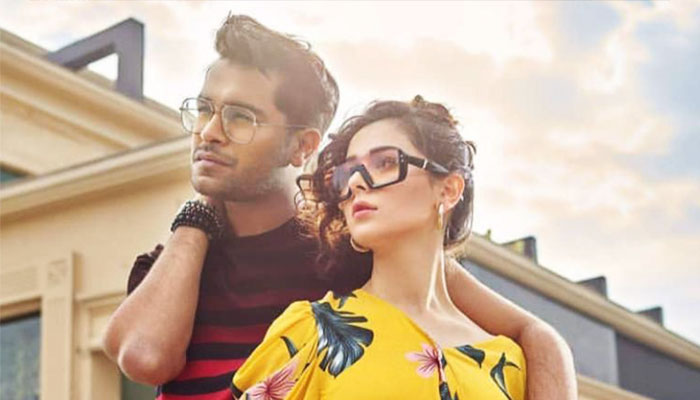 (Photo: thenews)
There's something about Hania. May be it's the dimple but people love her. She is young, fresh and a ray of sunshine. Singer Asim Azhar is clearly besotted with her. However, they aren't putting labels on what they mean to each other.
https://twitter.com/i/status/1106842542853767169
(Video: BBC)
Shehreyar Munawar and Hala Soomro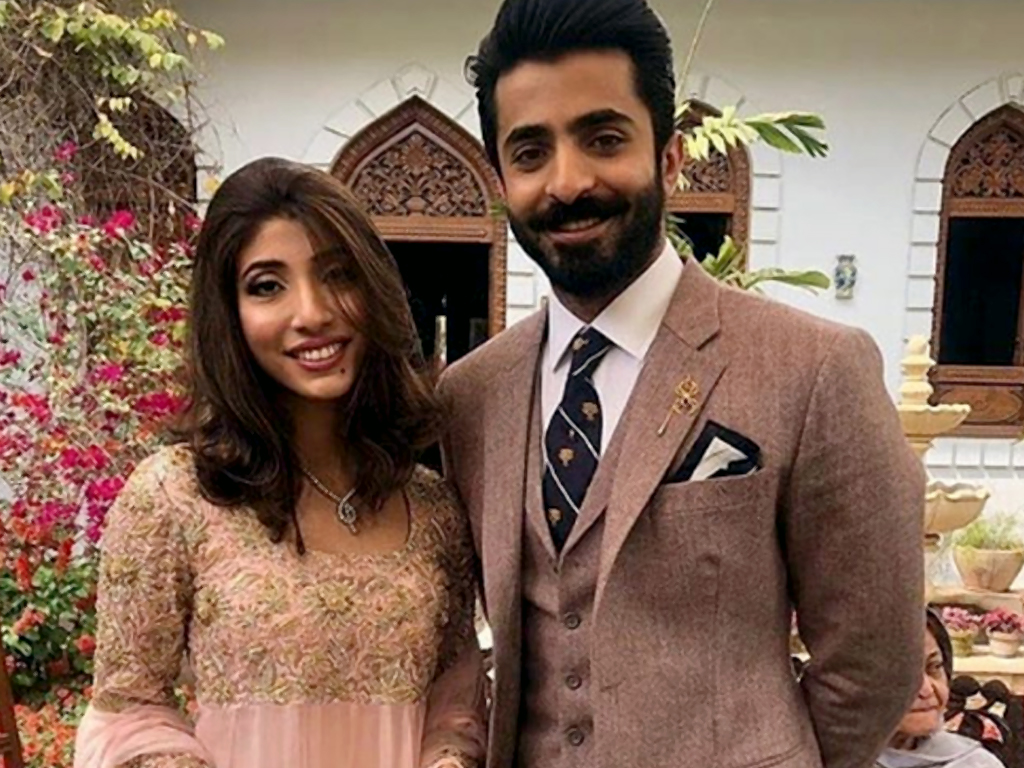 (Photo: brecorder.com)
Hundreds of hearts broke the day when Shehreyar Munawar announced his engagement to Hala Soomro. We are afraid to report that ladies didn't take the news well.
https://www.youtube.com/watch?v=Xm01B8AbyTA
(Video: PakistaniTVStars)
Ayesha Omar and Sikandar Rizvi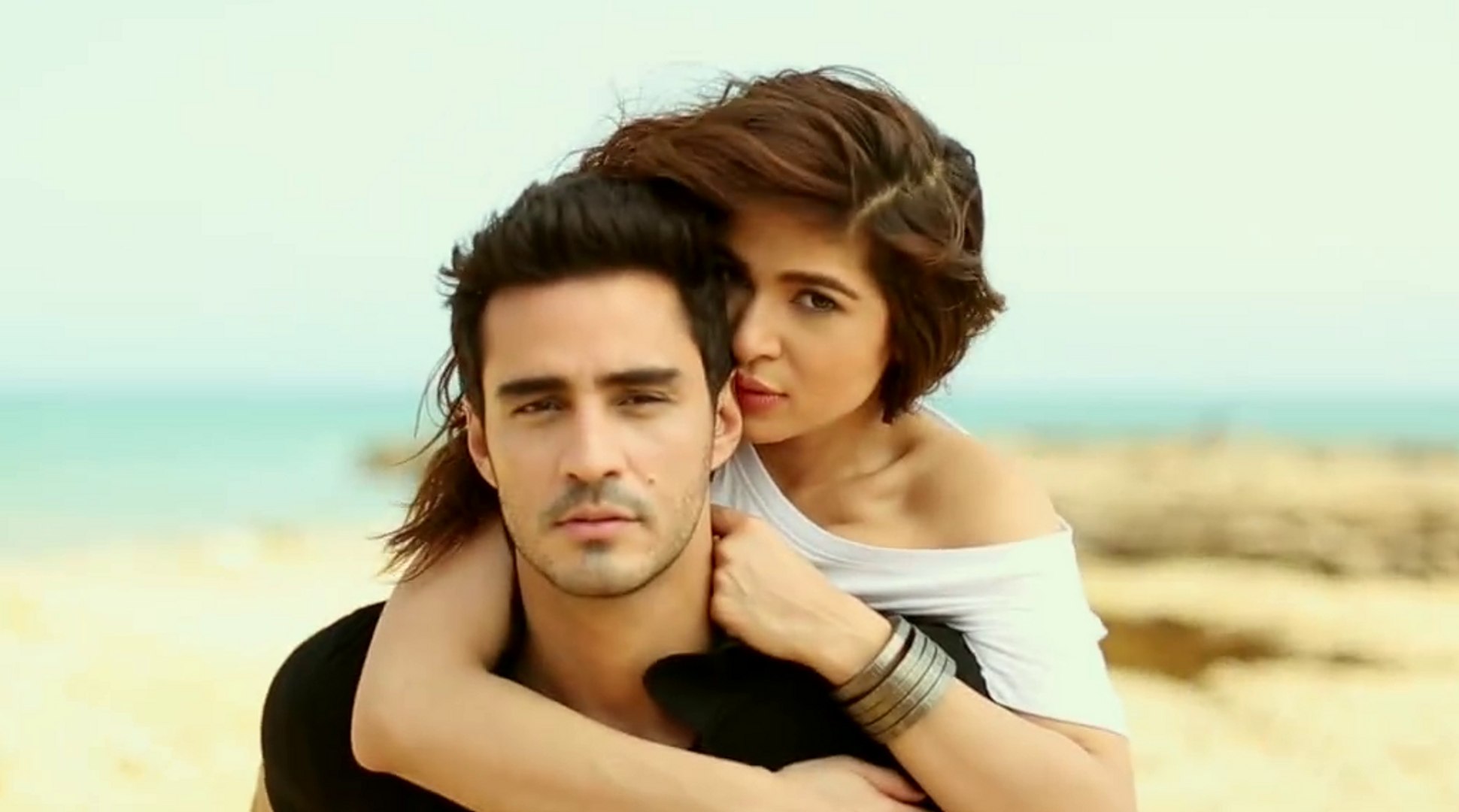 (Photo: dailymotion)
Maybe this will be the year that Ayesha Omar and her handsome beau Sikander Rizvi will get married. We love that Ayesha is a forever relevant, forever youthful, fashion savvy, independent spirit who is just livin' the life. However, we are eager to see if Sikandar 'A.K.A Xander' is the one.
https://www.youtube.com/watch?v=MhRBxihbysA
(Video: ShowBees Vlog)
Malaika Arora and Arjun Kapoor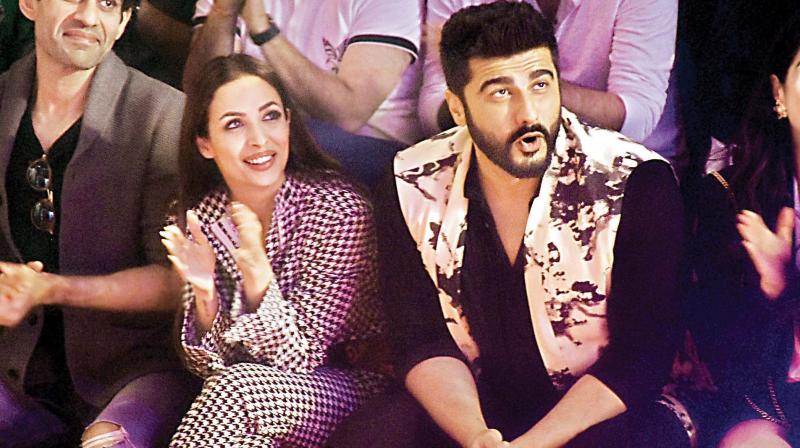 (Photo: deccanchronicle.com)
Malaika Arora is so stunning and Arjun is the handsomest. We are so happy that they are happy together and will be getting hitched soon.  Their relationship had a rocky start and they had to keep it low-key, but now they are open and more accepting of their love. They look great together and choosing someone who makes you happy can never be a wrong move. That's all we'll say about it.
Varun Dhawan and Natasha Dalal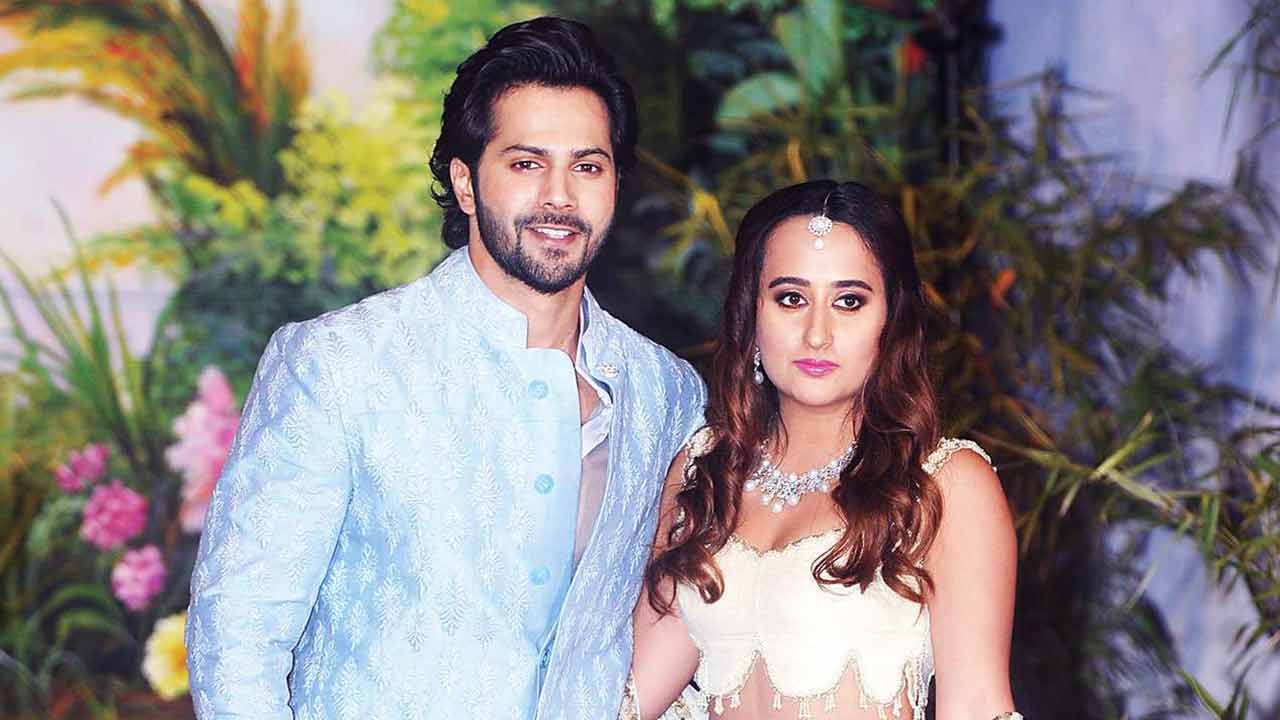 (Photo: in.com)
Varun; the cheesiest, most loveable Bollywood hero said on Koffee with Karan "I am dating her and we are a couple" and then added, "I plan to marry her". However, we wish they tie the knot sooner so we can get fresh dose of cute for months to sustain us.
https://www.youtube.com/watch?v=jexMh7HEZk8
(Video: LehrenTV)
Alia Bhatt and Ranbir Kapoor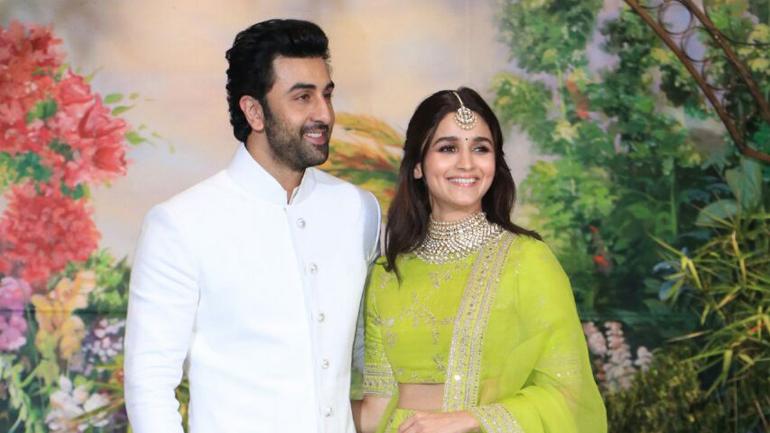 (Photo: indiatoday)
Alia Bhatt is the coolest. She can act like a boss, dress like a boss and can take a good joke. She is graceful in the face of criticism. We have some reservations about Ranbir (he broke hearts of our two favorite divas), but we are hoping he finally found the one and we'll be getting a grand wedding soon. One that we won't be invited to, but we'd love to.
https://www.youtube.com/watch?v=nm6Nx2pg00o
(Video: HomeBollywood)
Tiger Shroff and Disha Patani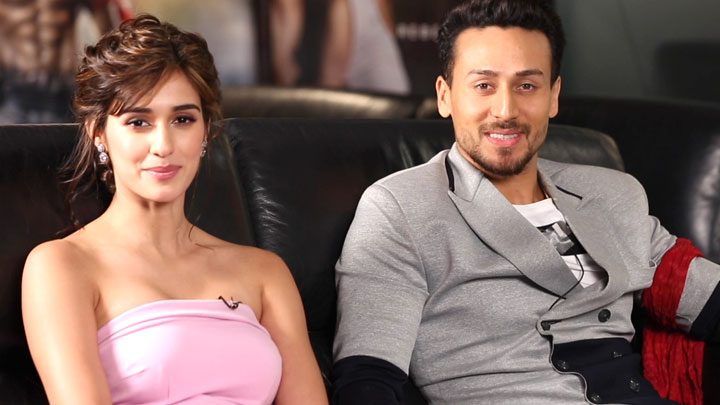 (Photo: bollywoodhungama)
They would be the hottest couple in the Bollywood, if only they would fess up about being one. He is chiseled perfection and she is like a dream yoga instructor. Keeping things low-key, Tiger and Disha are often spotted dining together but they won't fess up. They look so good together that we are hoping they'd walk down the aisle soon.
https://www.youtube.com/watch?v=2-NOgYFPF2c
(Video: ZOOM)
The cards are on the table ladies. These couples are on both yours and ours' radar and let's see how they turn up for the big day. Would they make it there? Fingers crossed!
Celebrity Couples We Are Secretly Rooting to Walk the Aisle Soon
Description
In this article, we have collected the best celebrity couples that aren't yet married but we'd love them to and so would the two nations.
Admin
Bridals.PK
https://blog.bridals.pk/wp-content/themes/bridal/images/logo.png