Weddings Around The World: World's Most Expensive Hotels For Weddings
Mar 21, 2018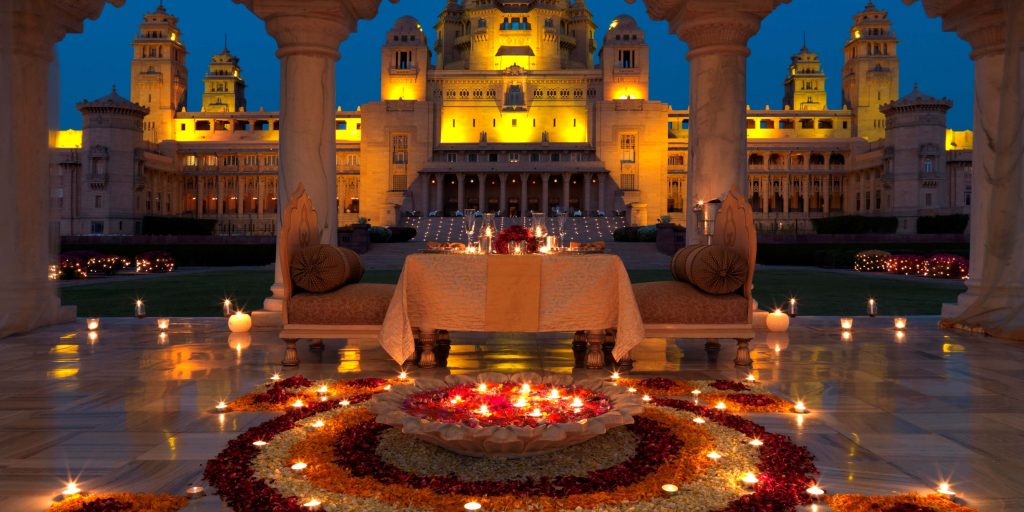 Every girl dreams of her wedding taking place in the most perfect location. The family saves up in advance so there are no problems when the day itself arrives. A lot of locations go with your budget and you manage to set up a decent wedding ceremony. But there are places that will possibly bust your budget even if you just think about them. From New York to India to Maldives and Italy, here are some of the most expensive and luxurious hotels that you could dream about holding your wedding:
Belmond Hotel Caruso, Italy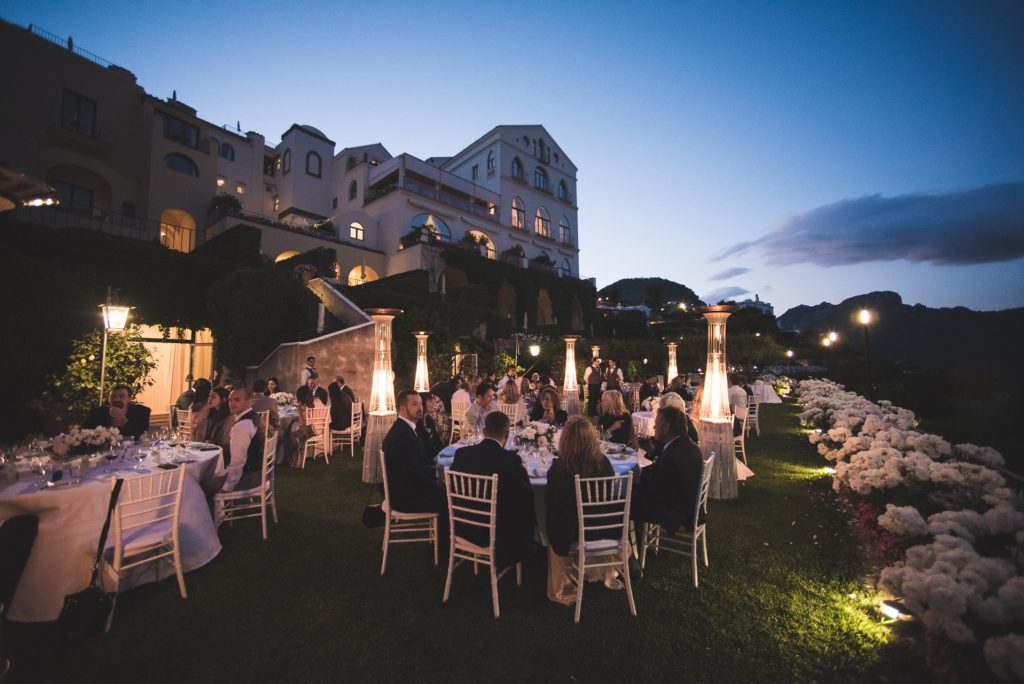 With a strong historical background and Amalfi Coast in sight, this 900-year-old palace has a cost of $1850 per night. It has frescoed style ceilings and beautiful gardens that give it the perfect romantic setting. The wedding package offered costs around $430,000 which includes 50 suites and rooms that the guests can use. The hotel offers a cocktail ceremony by the pool as well as a ballroom reception.
Oberoi Udaivilas Hotel, India
Counted as the top hotel in Asia, Oberoi Udaivilas charge $8000 for one night and provides every luxury you could think of. It's a fifty-acre land with a view of Lake Pichola which makes it a lavish place to hold the wedding reception.
The Plaza, New York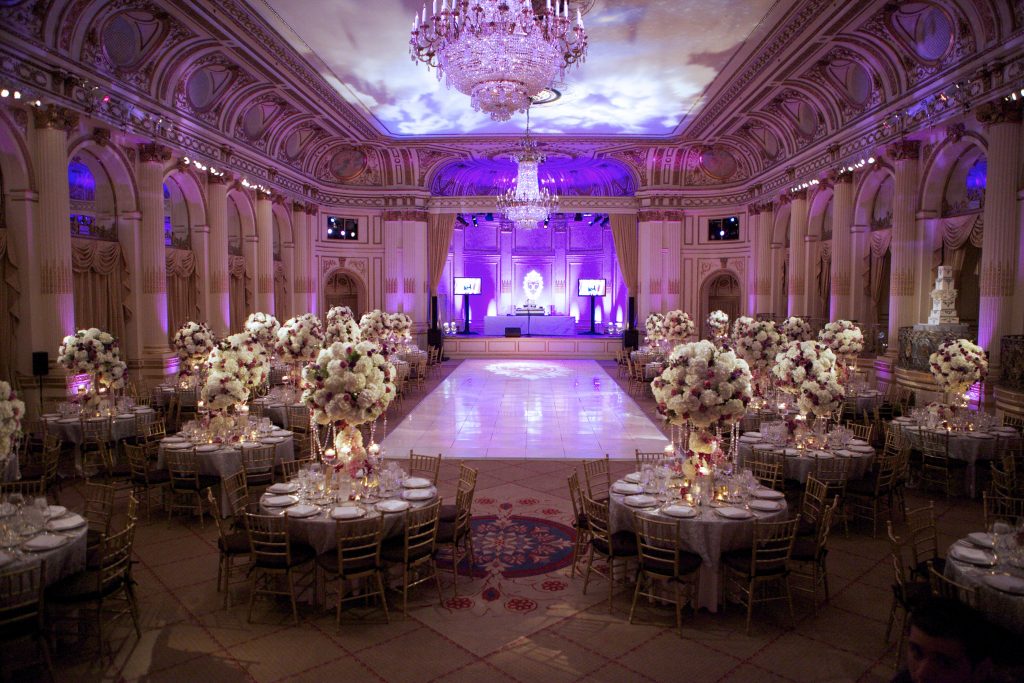 If you have seen the Anne Hathaway and Kate Hudson starrer, Bride Wars, you definitely have the idea about how the brides dream of getting married in this hotel for as long as they can remember. The hotel charges $375 per person on busy days with an additional $12000 if you want the ceremony to be held on their Terrace Room. What's interesting is that the hotel provides the bride and groom with a complimentary suite for their wedding night as well as the getting-ready suite, causing it to be the main attraction for weddings.
Musha Cay, Bahamas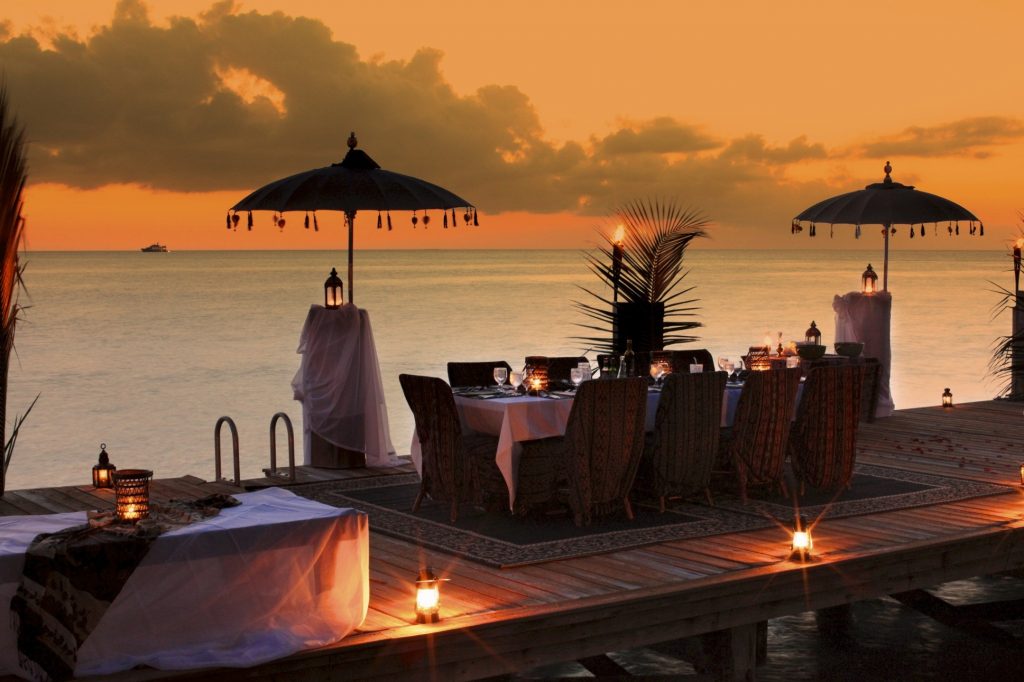 The perfect resort for a private, intimate wedding. Also known as paradise on earth, Musha Cay allows only 24 guests and a stay of minimum five nights. This private place has 700 acres of land and the package costs around $260,000.
Pelican Hill, California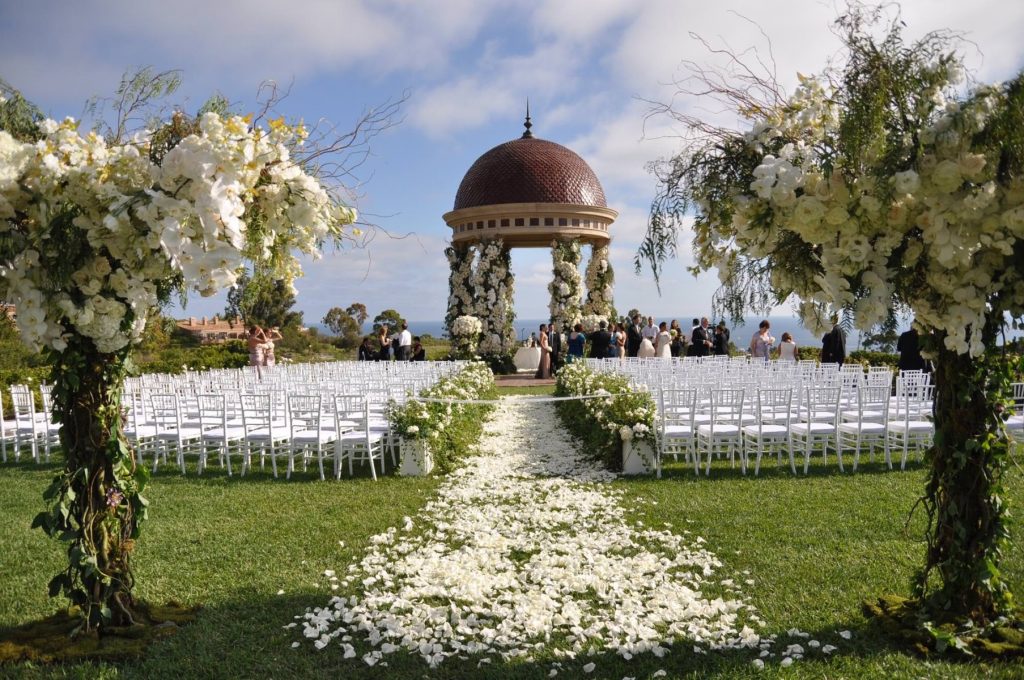 A luxurious 5-star resort that offers customized wedding packages. The cost can reach to more than $100,000 that includes a wedding butler, spa packages, menu choices and a complementary bungalow for the newly-wed couple.
Umaid Bhawan Palace, India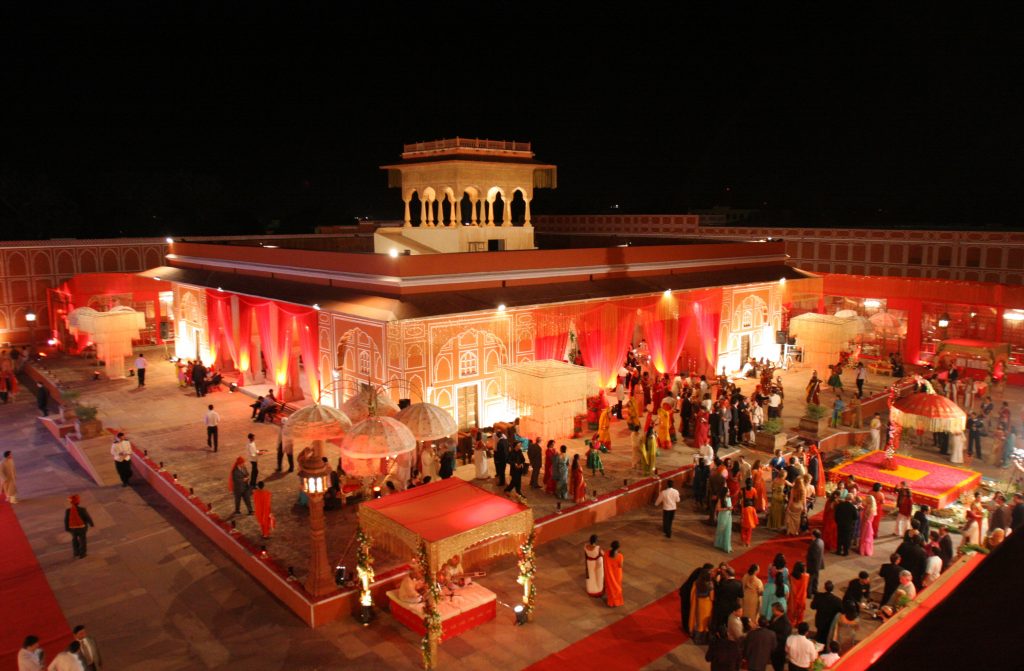 This huge, luxurious palace is based on 26-acre land with 64 suites and rooms covering the space. It has an Art Deco interior work and offers several venues for the ceremony including lighting, cultural costumes, an elephant welcome and a royal backdrop to make it a completely magical wedding. A 2-day ceremony would approximately cost around $380,000.
The One & Only Reethi Rah Resort, Maldives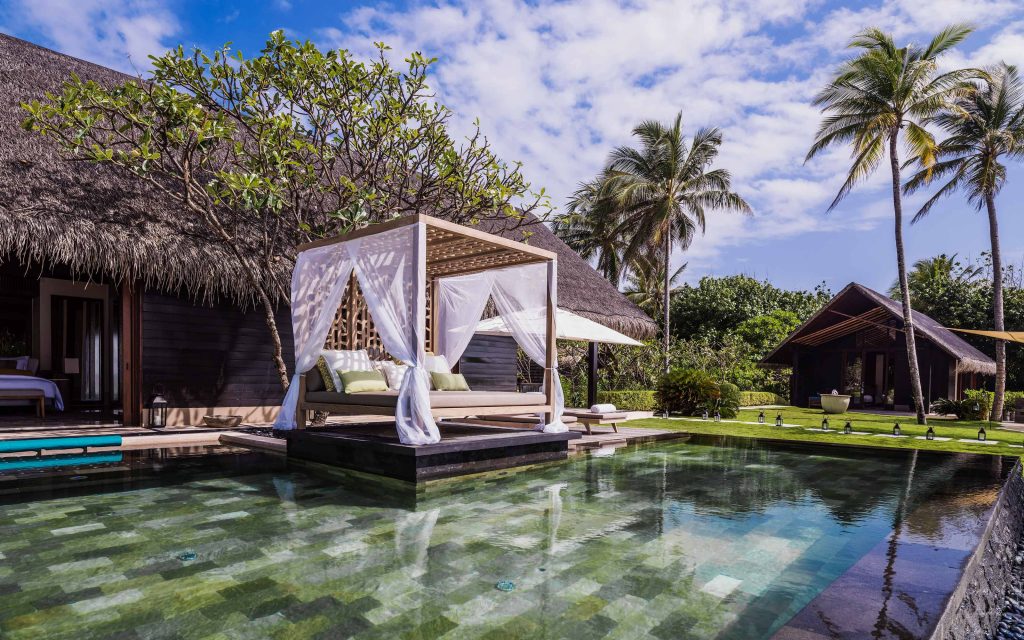 A resort with the most amazing natural backdrop, The One & Only Reethi Rah resort is based on 109-acre land and includes 128 villas. Every villa has its own pool and provides different wedding packages that include beauty treatments, couple spa, personalized menus and music. The resort charges $7000 per night.
Odescalchi Castle, Italy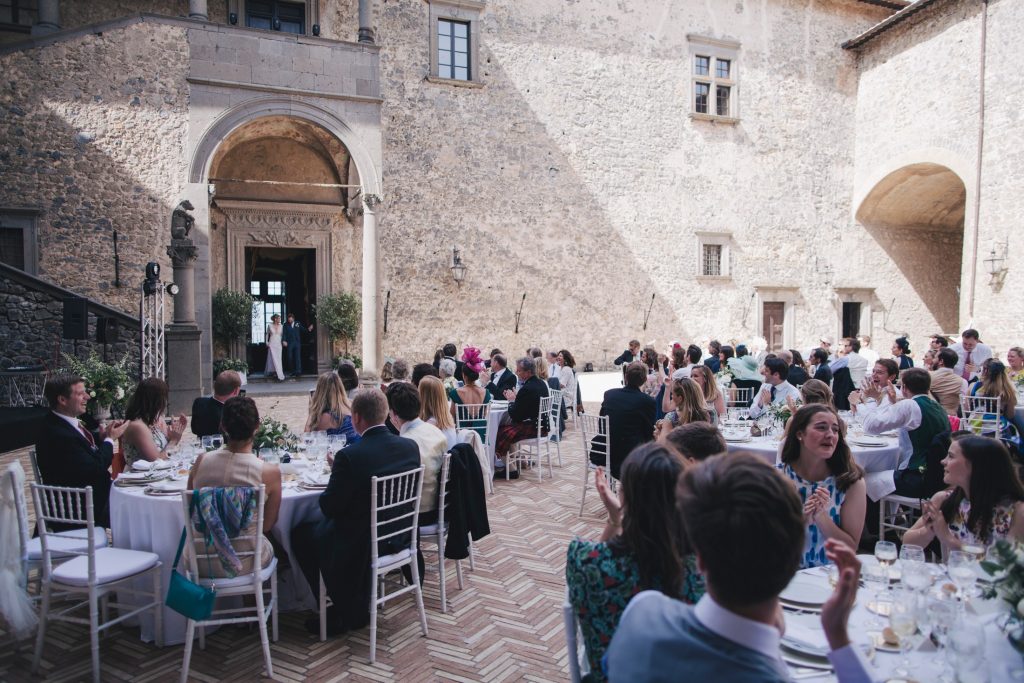 The Secret garden, the Hall of Ceasars and a five-hundred-year history, this fairytale castle can hold up to a 1000 guests. It gives you the perfect romantic ambiance with the most beautiful floral décor and music to go with. The castle starts charging at $50,000, depending on the number of guests.
Little Palm Island, Florida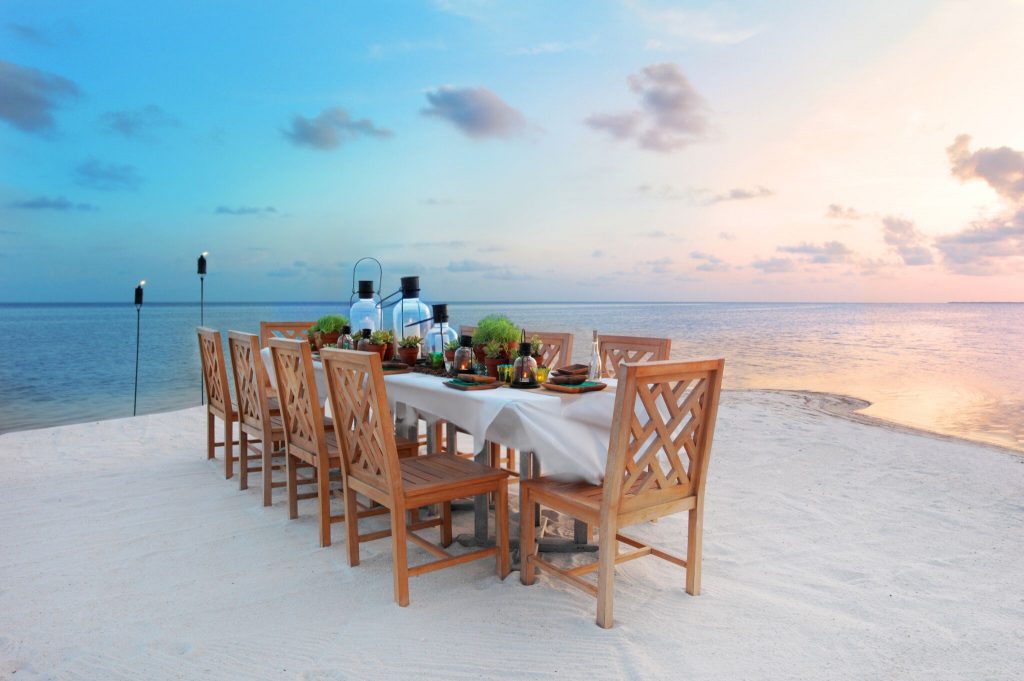 Want to reserve an entire island? Then this is the perfect place for your wedding! to make the guests feel special, the island hosts only a single wedding per day so you can count on them giving you their complete attention. The package starts off at $175,000 with a limit of sixty guests.
Who doesn't want a perfect, romantic setting for their wedding! These hotels certainly prove that you can have the most luxurious wedding if you have enough money in your pocket. So start saving and get preparing to say 'Qabool Hai' in these breath-taking locations!
Weddings Around The World: World's Most Expensive Hotels For Weddings
Description
Every girl dreams of her wedding taking place in the most perfect location. The family saves up in advance so there are no problems when the day itself arrives.
Admin
Bridals.PK
https://blog.bridals.pk/wp-content/themes/bridal/images/logo.png