Tips For Having A Food Truck On Your Wedding
Jul 20, 2018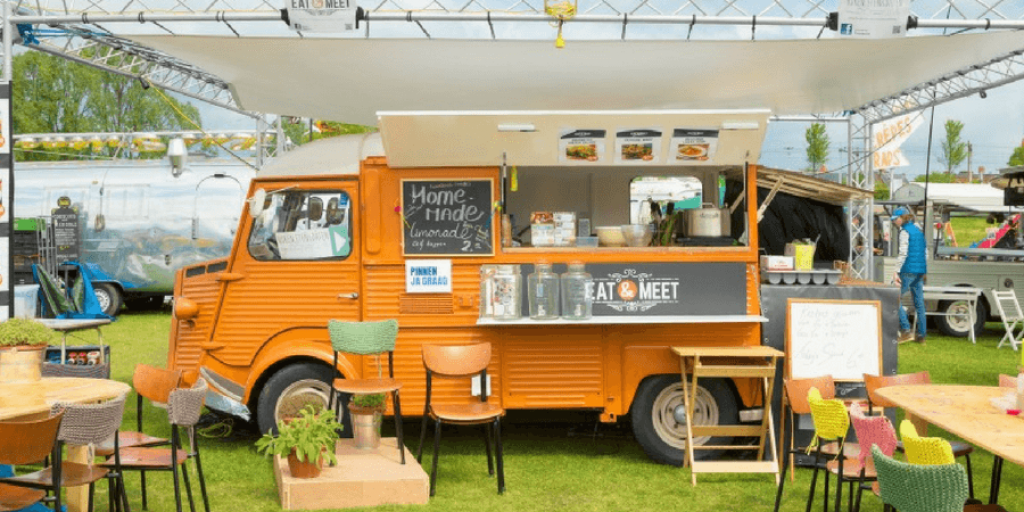 Most brides are implementing amazing and distinctive ideas for their wedding ceremonies to make their big day memorable for their wedding guests. Now the time has come for you to experiment and bring some creativity to your wedding décor. Why not go for a food truck- this new way of serving food for your wedding guests are very much trending around the world and we love the idea of having a lively and vibrant food truck especially for Mehndi events. By doing so, you can save a lot of your budget on other décor details because food truck will serve the dual purpose. A beautifully decorated food truck inspired by our traditional truck art parked at your wedding venue will enrich the entire décor. Serving tempting food on the truck will also add an entertainment factor for your wedding guests. Here we are going to share some tips for having an aesthetic food truck for your wedding.
1. Examine the Season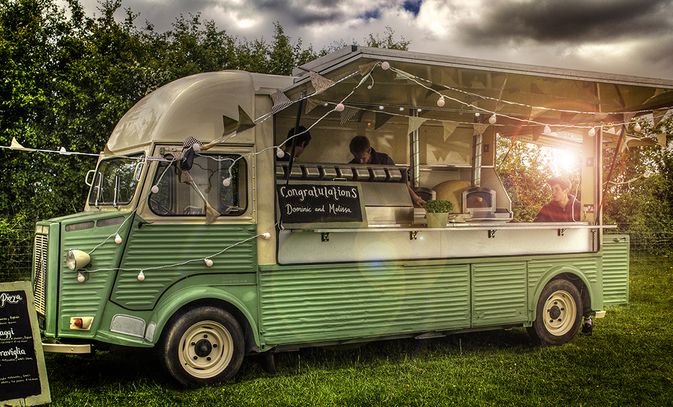 A season is very important while going for the food truck option at your wedding venue. Make sure your guest will not suffer because of hot weather. Food trucks are always for outdoor celebrations so consider the season accordingly. Spring and Autumn are the ideal choices for a food truck.
2. Food truck menu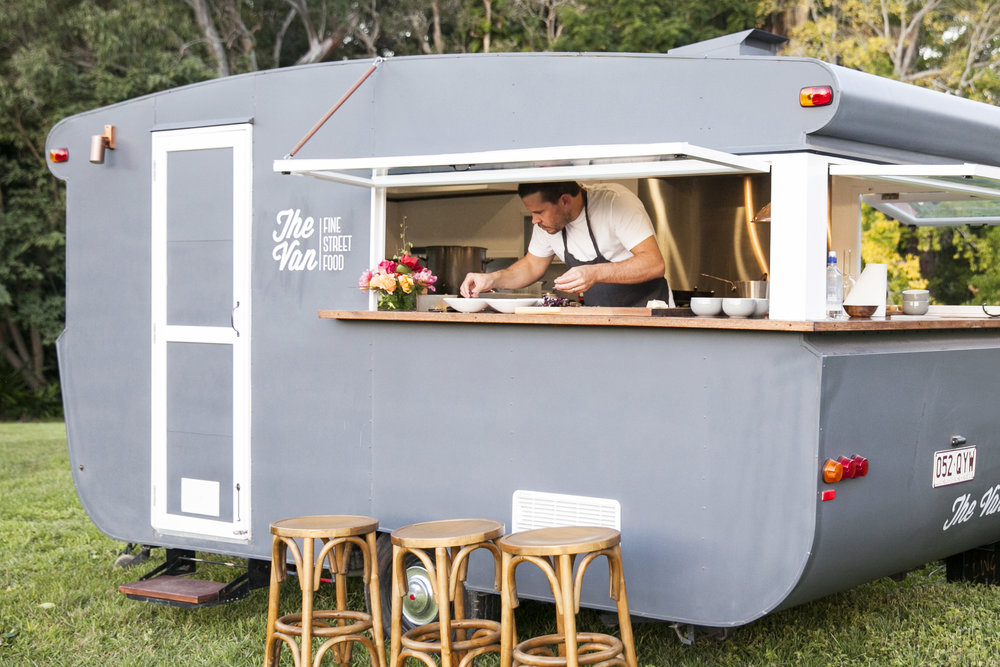 Menu selection should also be based on your seasonal dishes. Out-of-season dishes are big NO when it comes to the wedding menu. Usually, food truck serves street foods. You can also serve appetizers and bite-sized desserts – a proper cuisine other street food but make sure you talk to the caterer about your food preferences before.
3. Food truck décor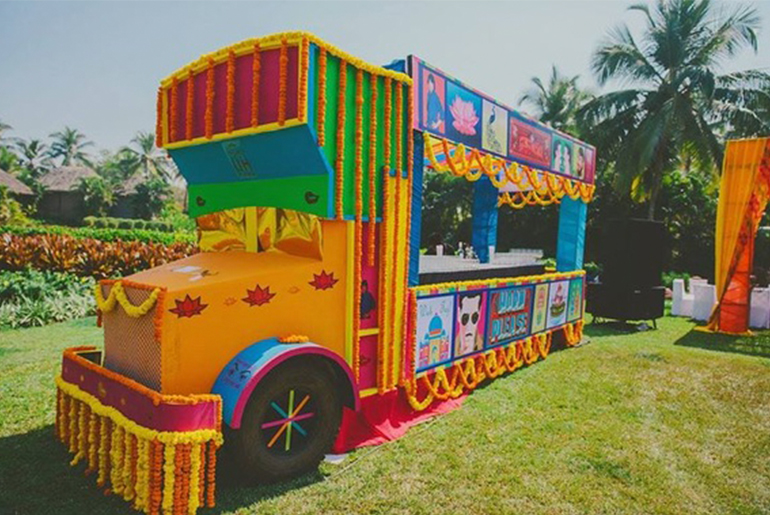 You need to spend some time to choose the food truck décor as it is going to be a part of your overall décor. Choose truck decor that goes well with your complete wedding décor. We are head over heels with the conventional designs inspired by truck art. Bring colors to your celebration by opting truck art décor.
4. Headcount is must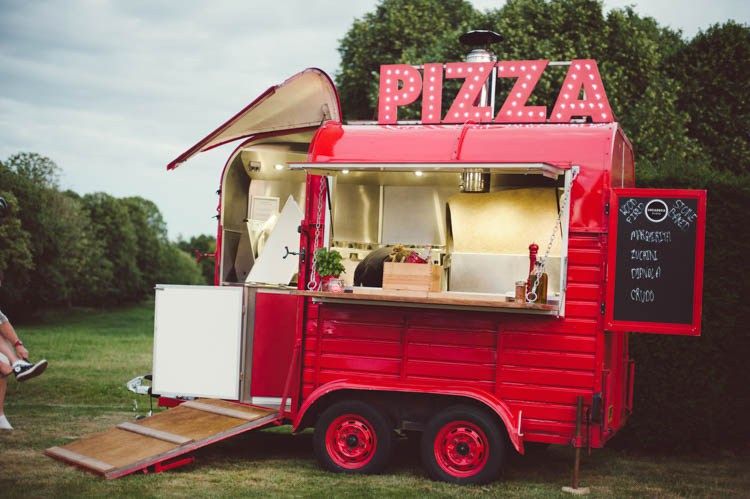 Your wedding guest list has to be decided earlier so that you can estimate the number of trucks you should have on your wedding venue because you obviously don't want your guest to wait long for their turn. It is always a good idea to have more than one food truck depending upon your number of wedding guests.
5. Open discussion with your caterer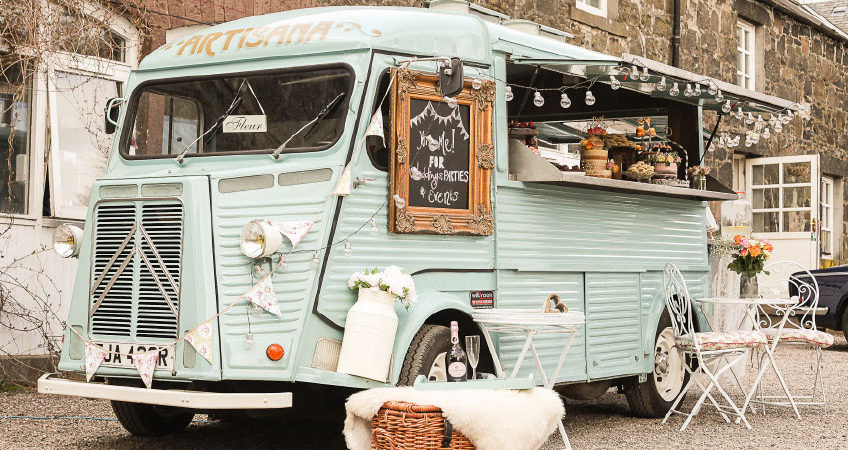 You cannot operate a food truck without hiring catering services. Your caterer will help you decide the menu as well as provide additional services like attendants and waiters to serve the food to your guest on their tables.
By following these tips, your wedding planning will become easier.

Tips For Having A Food Truck On Your Wedding
Description
Here we are going to share some tips for having an aesthetic food truck for your wedding.
Admin
Bridals.PK
https://blog.bridals.pk/wp-content/themes/bridal/images/logo.png