17 Best Summer Wedding Appetizer Ideas Your Guests Will Love!
Jun 29, 2020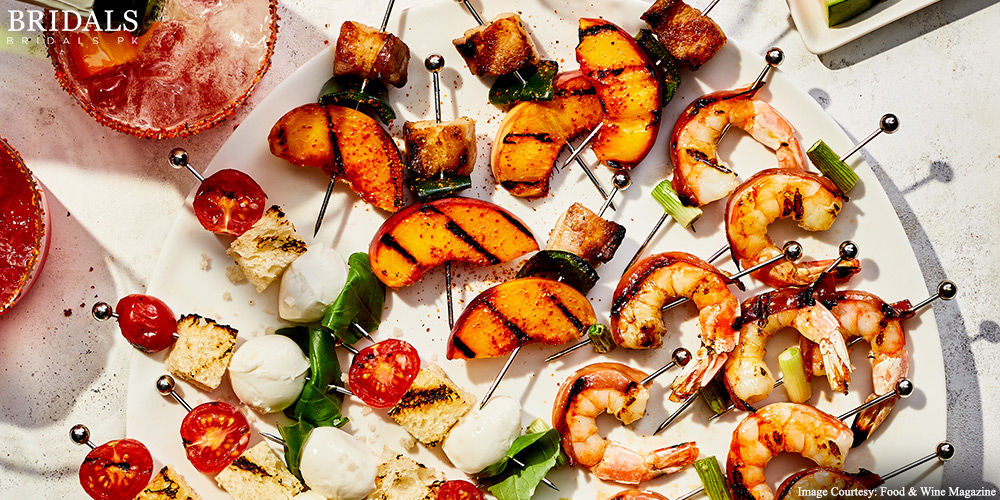 Article By: Myra Raja
People are really tired of just sitting locked up in their houses and have somewhat resumed what little life they can around them. Marriages with really close relatives have been going on and we feel there is no better way than to celebrate than to sit and talk to your close loved ones. And enjoy your wedding to the fullest that wasn't possible to do on the stage, dance and sing and eat, eat and eat! No more one dish restriction, no more 10 p.m. curfews, in our houses we are free to do as much as we want and just how we want. There is a silver lining at the end of each storm and this is ours. It is our choice to look for the silver lining always. Here are some ideas for finger food that you can distribute at the start of your celebration and follow it up with a menu of your dreams so without further ado, this is what we have planned for you.
1. Tomato Soup Shooters with Mini-Grilled Cheese Croutons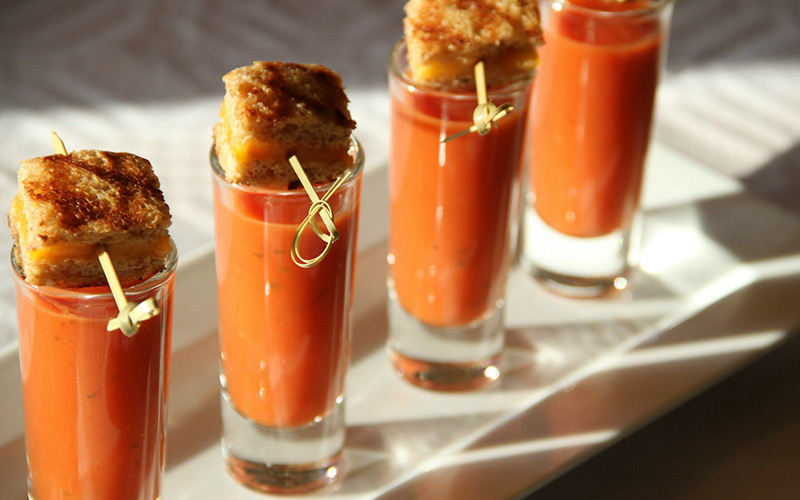 Photo via: Pinterest
2. Shrimp Cocktails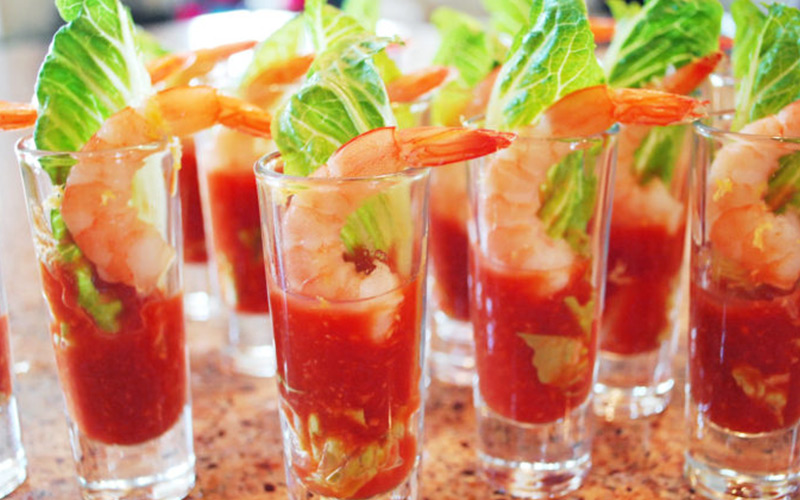 Photo via: Amee's-Savory-Dish
3. Smoked Salmon and Cream Cheese Crackers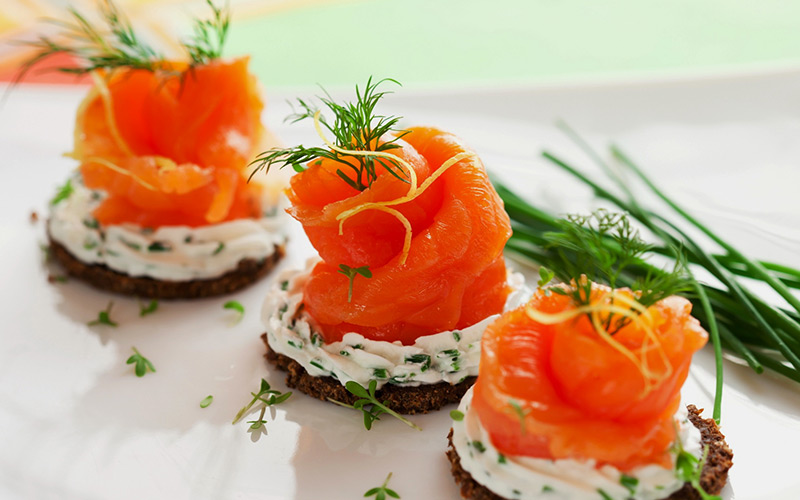 Photo via: www.lofoten-nsf.com
4. Mini Sliders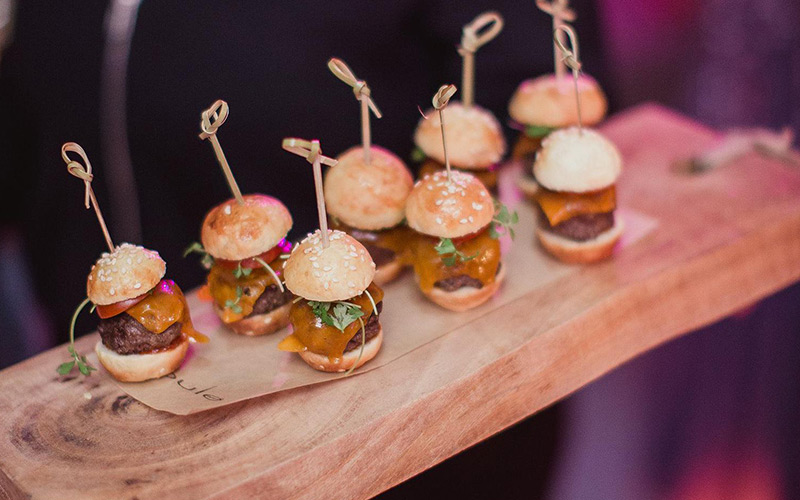 Photo via: Brides
5. Caramelized Onion and Mushroom Flatbread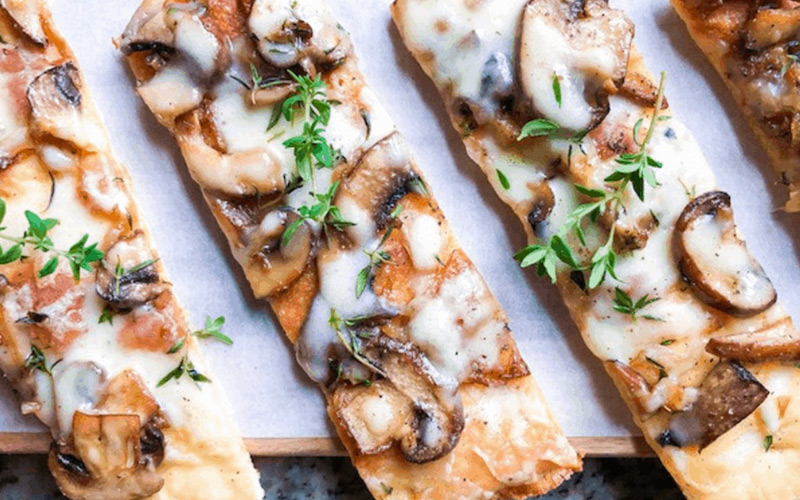 Photo via: Bite-Sized-Kitchen
6. Salad Boats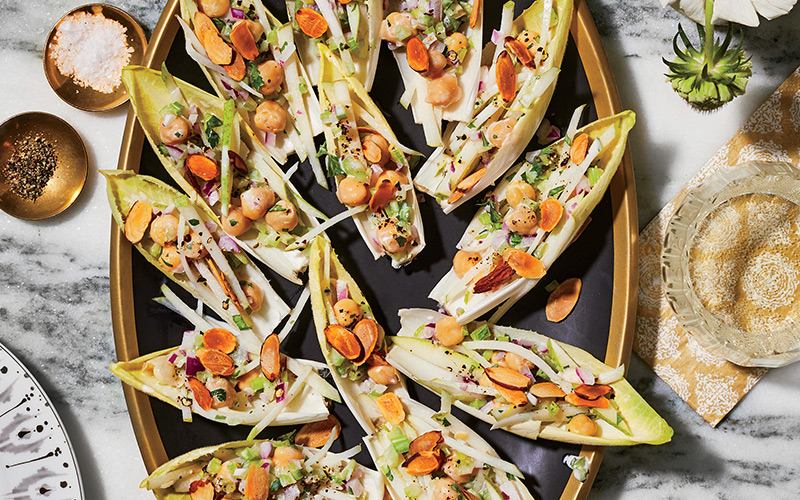 Photo via: Cooking-Light
7. Stuffed Chicken Popcorn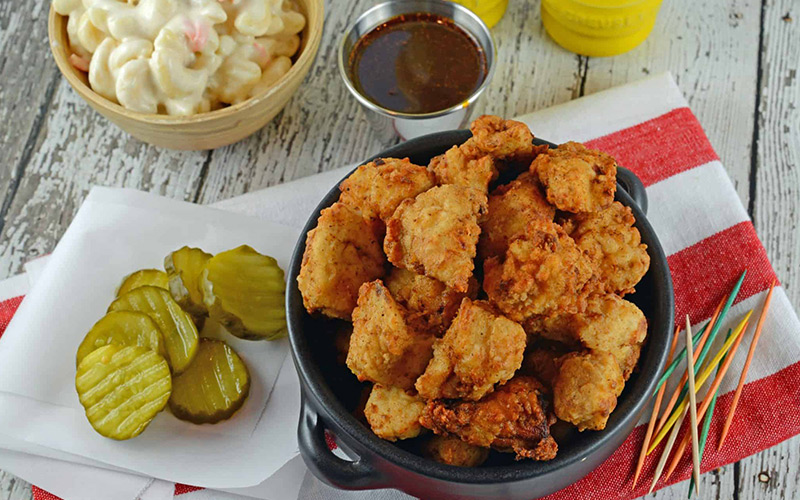 Photo via: Savory-Experiments
8. Mini Taco-Stuffed Peppers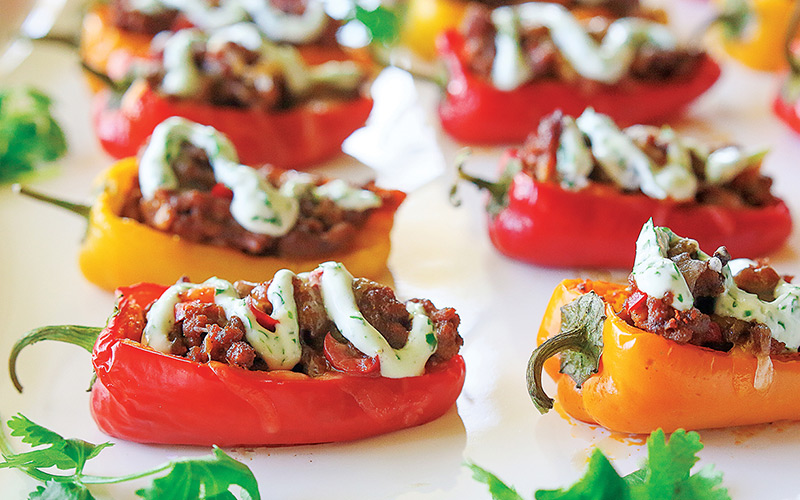 Photo via: Parade
9. Boneless Chicken Buffalo Wing Bites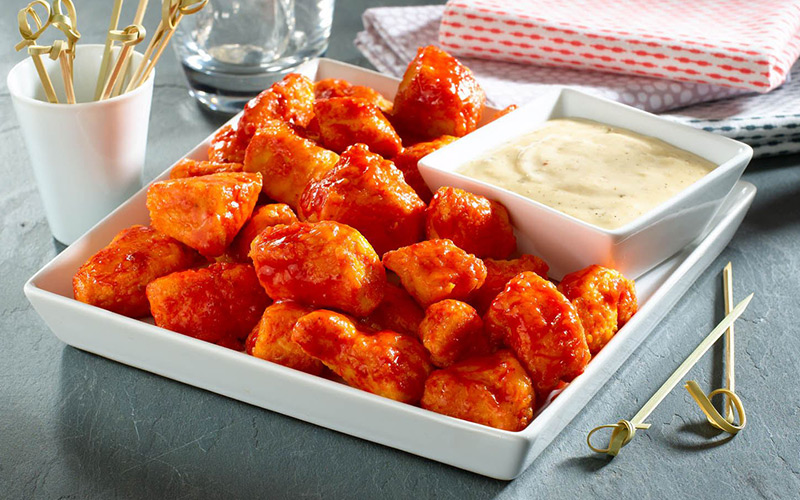 Photo via: Goya-Foods
10. Mini Corn Dogs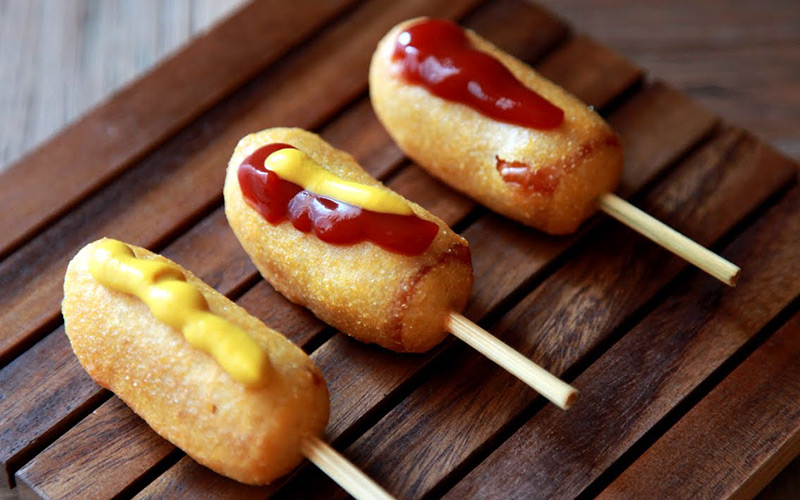 Photo via: YouTube
11. Grilled Chicken Shawarma Kebabs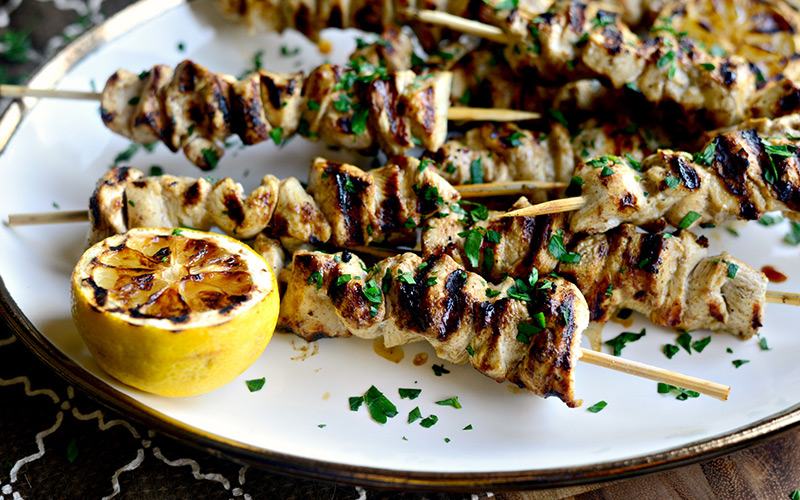 Photo via: Simply-Scratch
12. Teriyaki Hot Dog Skewers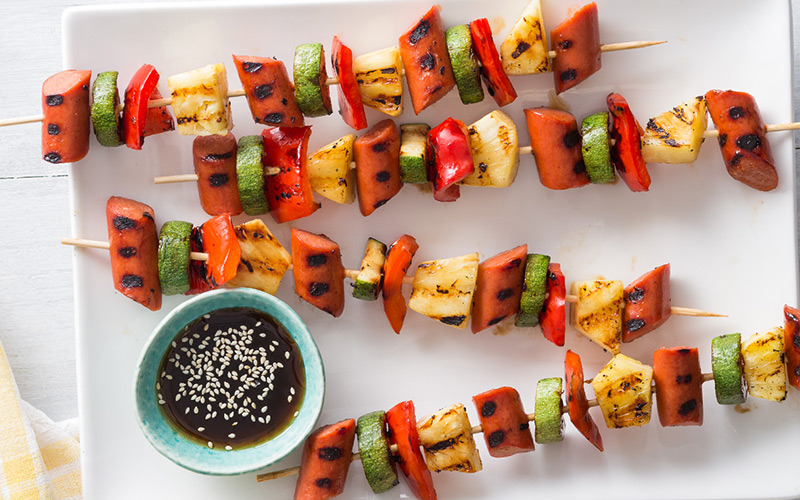 Photo via: Parade
13. Mini Chicken and Waffle Bites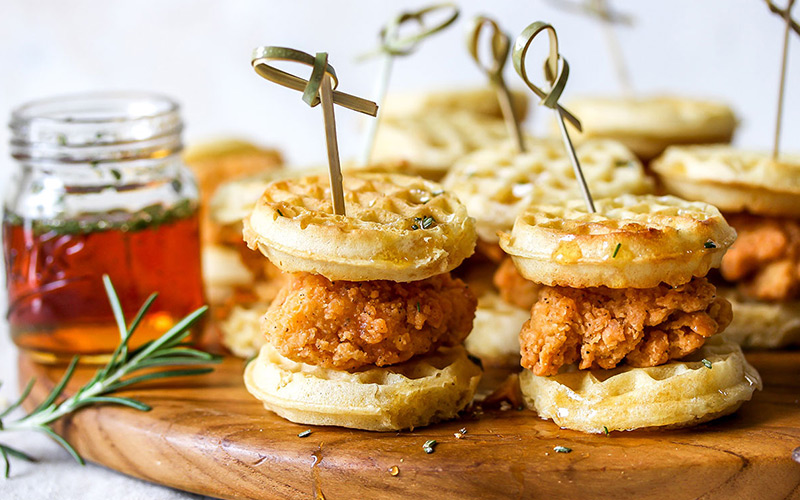 Photo via: Holley-Grainger
14. Mac and Cheese Bites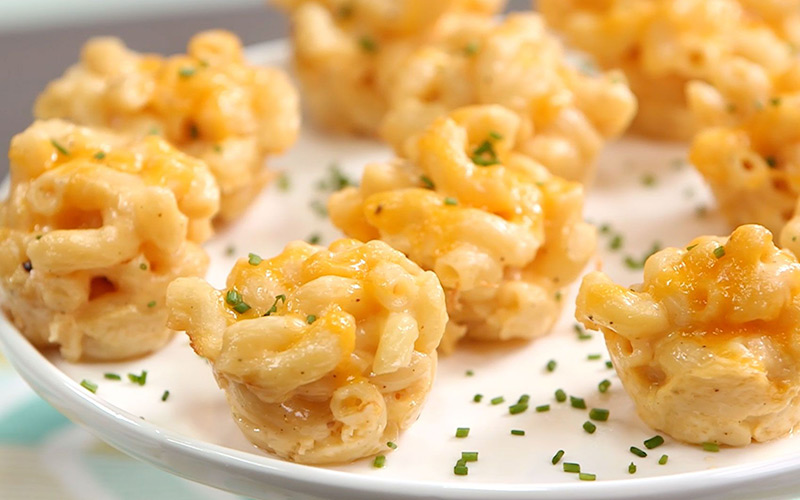 Photo via: Pinterest
15. Mini French Fries Cones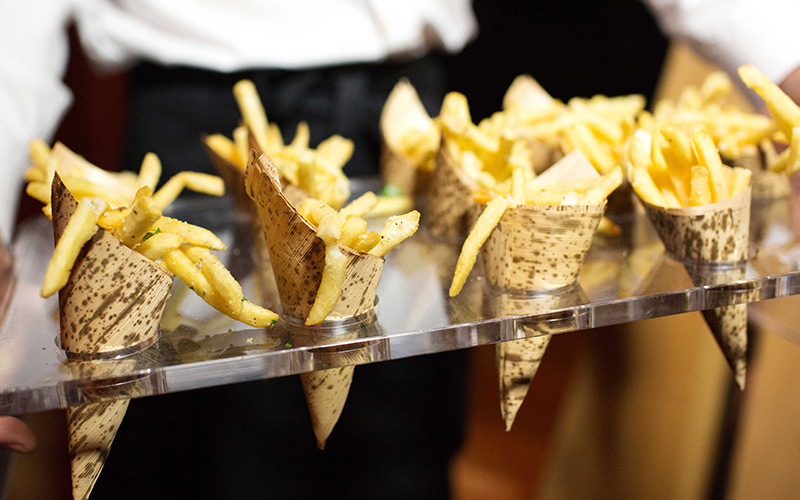 Photo via: Perez-Photography
16. Mini Pizza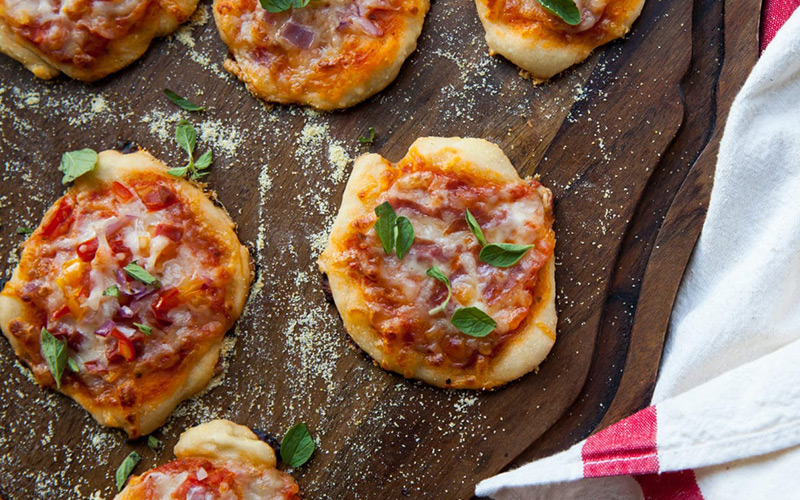 Photo via: Peace-Love-and-Low-Carb
17. Cheese Crackers with Dip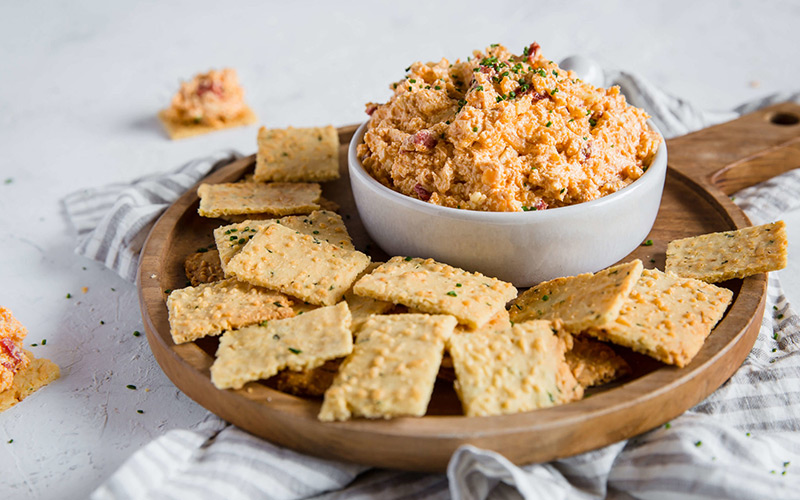 Photo via: The-Mom-100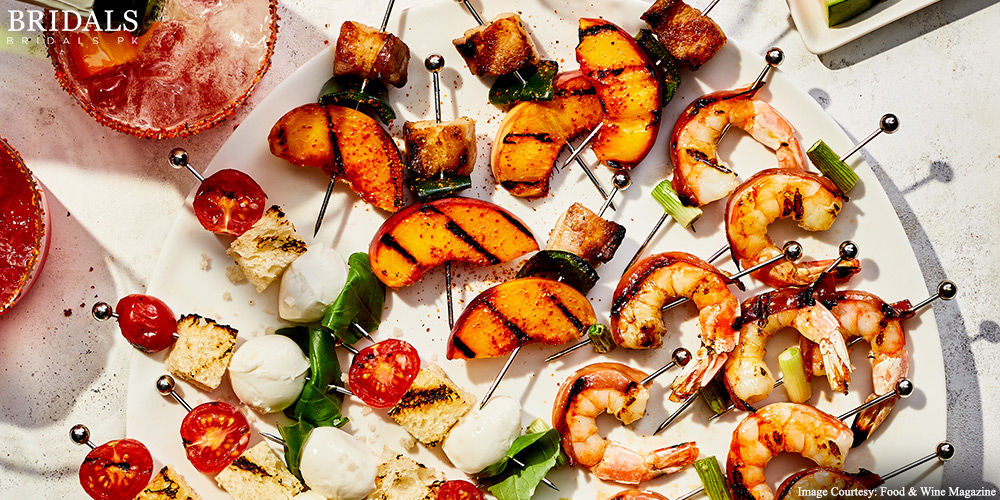 17 Best Summer Wedding Appetizer Ideas Your Guests Will Love!
Description
Amuse-bouche, Hors d'oeuvre or one bite as we call them are a definite crowd pleaser!
Admin
Bridals.PK
https://blog.bridals.pk/wp-content/themes/bridal/images/logo.png