10 Creative Wedding Cake Alternatives
Mar 26, 2018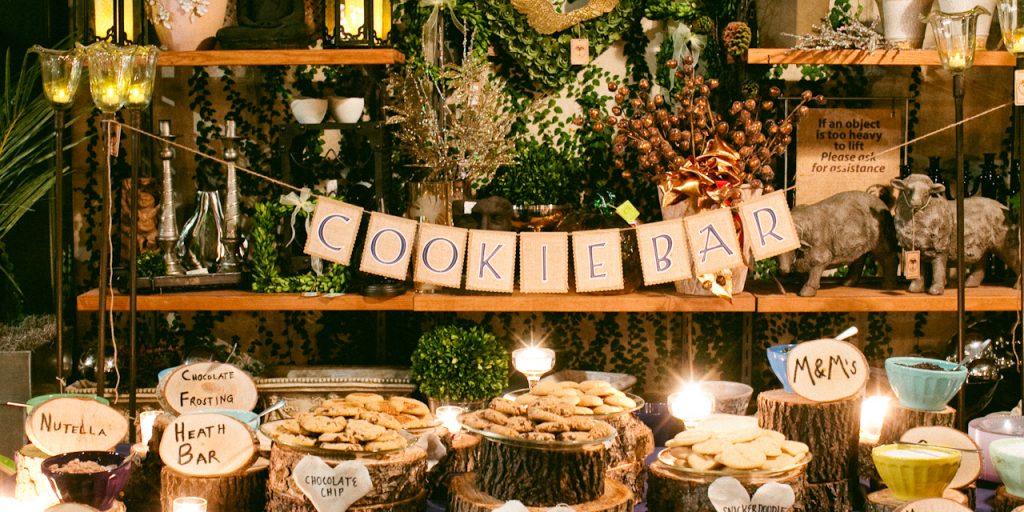 Cakes. A pretty sight. Irresistible. Full of flavor. A chocolate-y treat. Drizzled with assortments. We know your mouth must be watering right now, because ours surely is! Cakes on weddings has been a western tradition for ages and has been now adopted in our desi weddings. Special orders are placed with customized on-demand designs that the bride and groom cut together and everyone is served with a piece of it. But what if someone wants to move away from the cake tradition and provide something unique to the guests at their wedding? Stop scratching your head and check out these ten creative cake alternatives that you can serve at your wedding:
Mini Ice Creams
Set up a little mini ice cream bar that serves a scoop on waffle cones. These mini flavorsome cones will not only be entertaining to the kids but also grown-ups! Put up a variety of ice cream flavors to add personalization and no one will even miss the cake!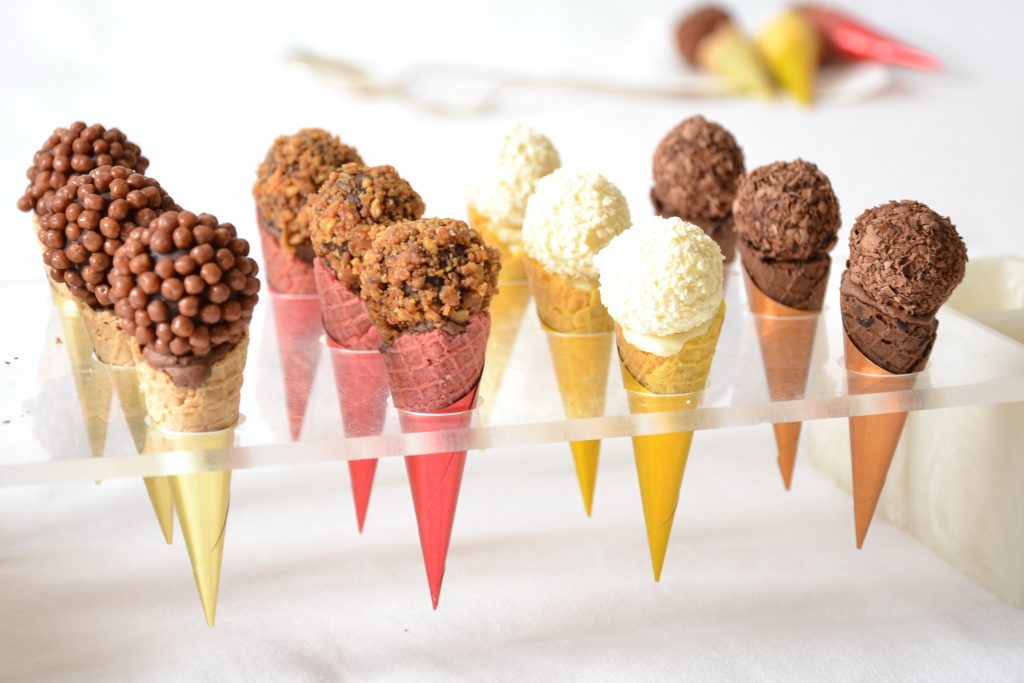 One-Bite Pastries
Everyone likes a bit of variety when it comes to sweets. And what's sweeter than a dessert table full of one-bite pastries ready to be served to the guests. Trust us, everyone will forget the cake after having them!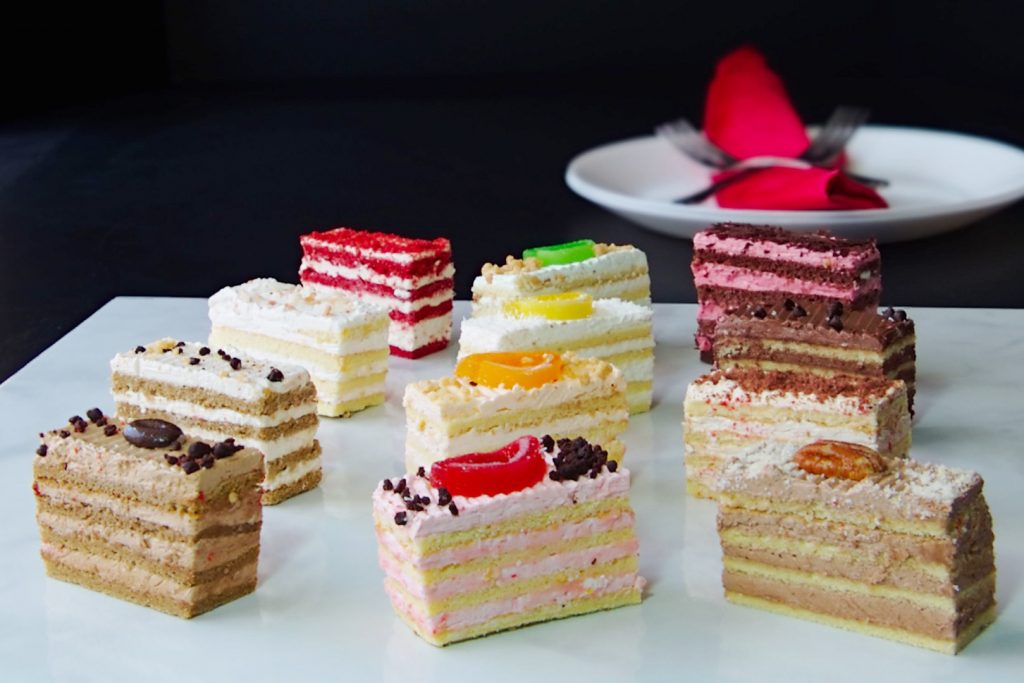 Mini Cupcakes
Chocolate cupcake with drizzling caramel on top. Red velvet cupcake with the most amazing frosting. Nutella cupcake with chocolate filling and chunks of Ferrero Rocher on top! Mini cupcakes are definitely to die for and to serve them at the wedding! You will be considered nothing short of a superhero!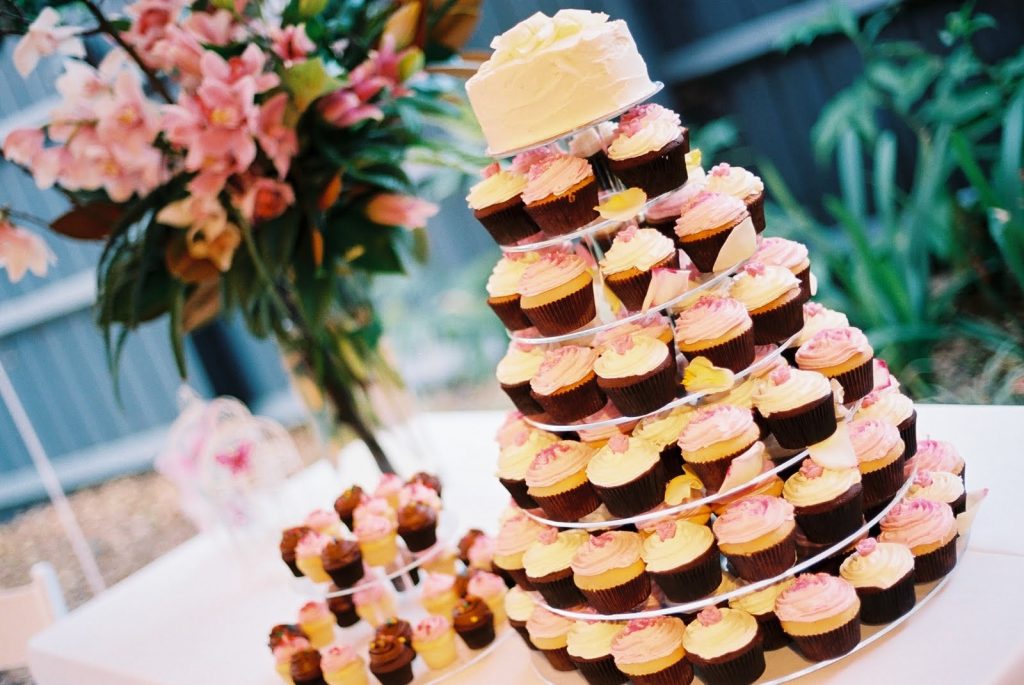 A Variety Of Mini Pies
Apple pie, lemon pie, lemon meringue pie, banana pie, custard and cream pie, fruit pie. You name it and it's there. Pies are a very creative alternative to cakes and when you have so many different flavored pies, everyone can have a taste of each!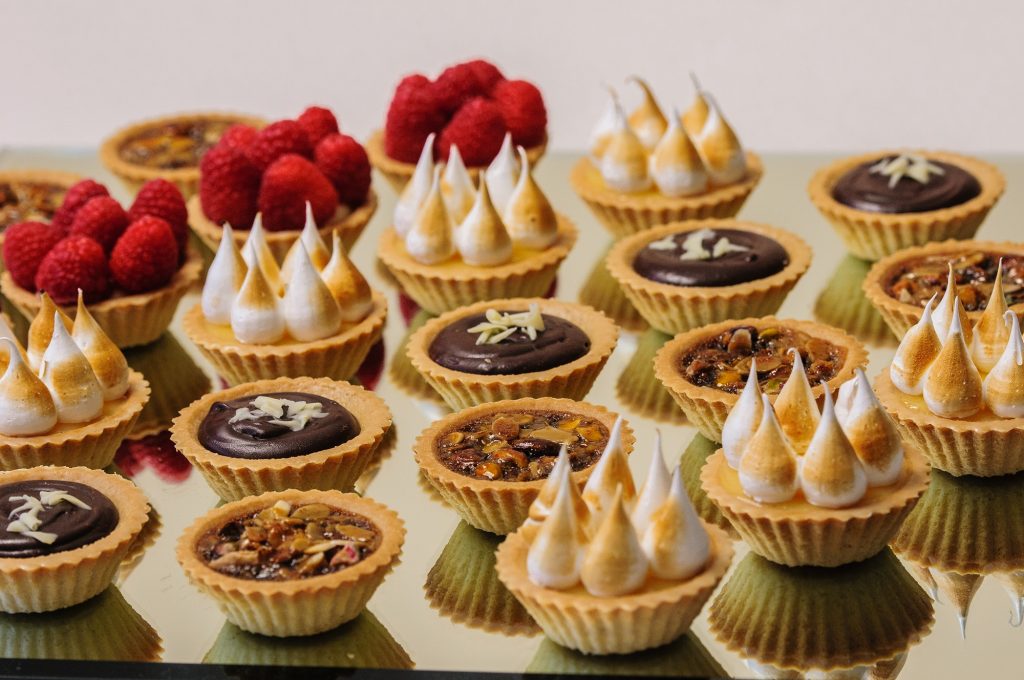 Croquembouche
If you still want something that closely looks like a cake, croquembouche is for you. This creation is not very popular here but there are a lot of talented dessert chefs that will happily create this deliciousness for you. It's not just the sight that you will get but the taste too!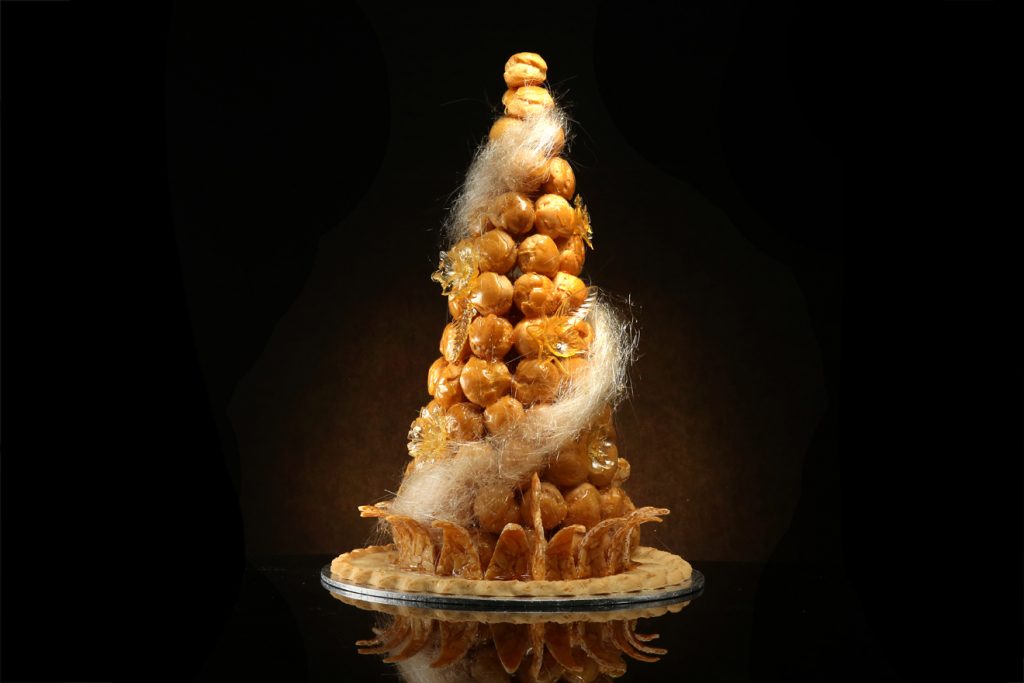 Macaron Tower
The vibrant, colourful macaron tower made with a variety of flavoured macarons! The crunchy and creamy combination of this wedding dessert will win the hearts of all your guests!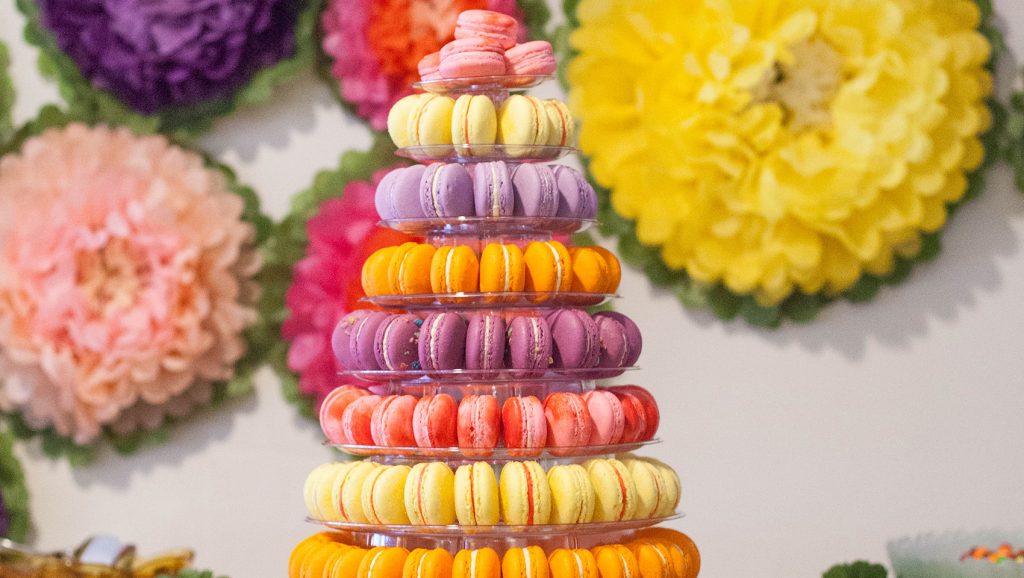 Mini Cakes
So if you don't want a large cake for your wedding, mini cakes are the answer. These adorable, personalized cakes will for sure comfortably fill the shoes of the big cake and you will actually enjoy eating your own version of this sweetness.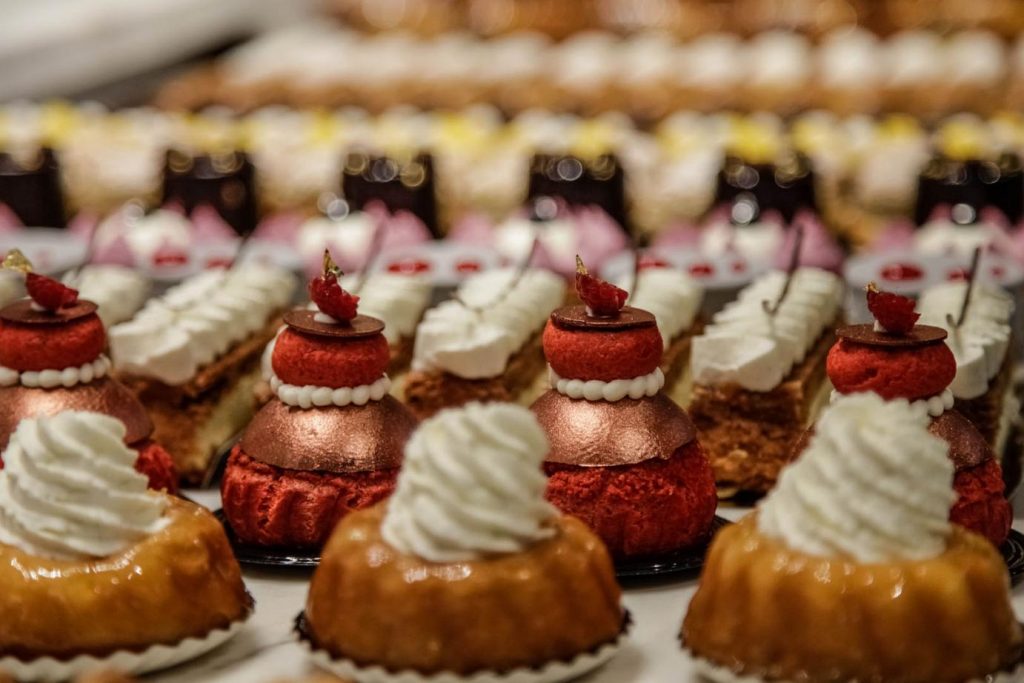 Donuts And Eclairs
As soon as you bite into this heavenly item, you get transferred to a pure, sweet land where it's just you and eternal peace. What good in the world did the human race to deserve this sweet, chocolate-y item! We don't know what, but we know that serving these instead of cake on your wedding day will be the best choice you'll ever make!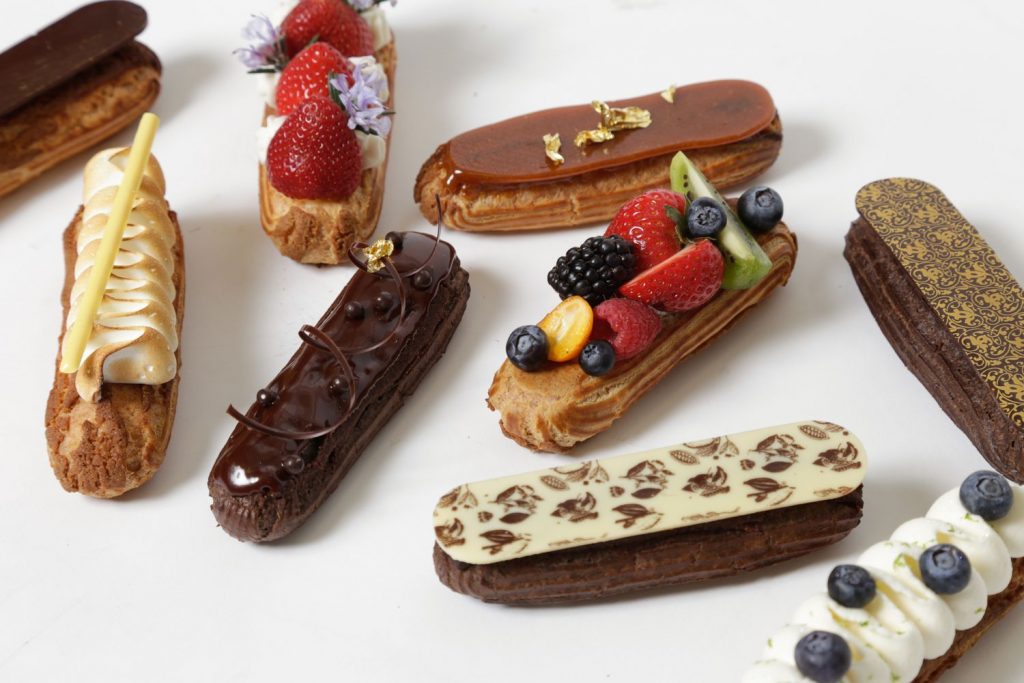 Homemade Brownie Tower Cake
The dark, chocolate-y, chewy brownies that no one will be able to resist! set them up like a tower to give it the shape of a cake and decorate with seasonal fruits. Easy to serve and a delicious treat to gobble up!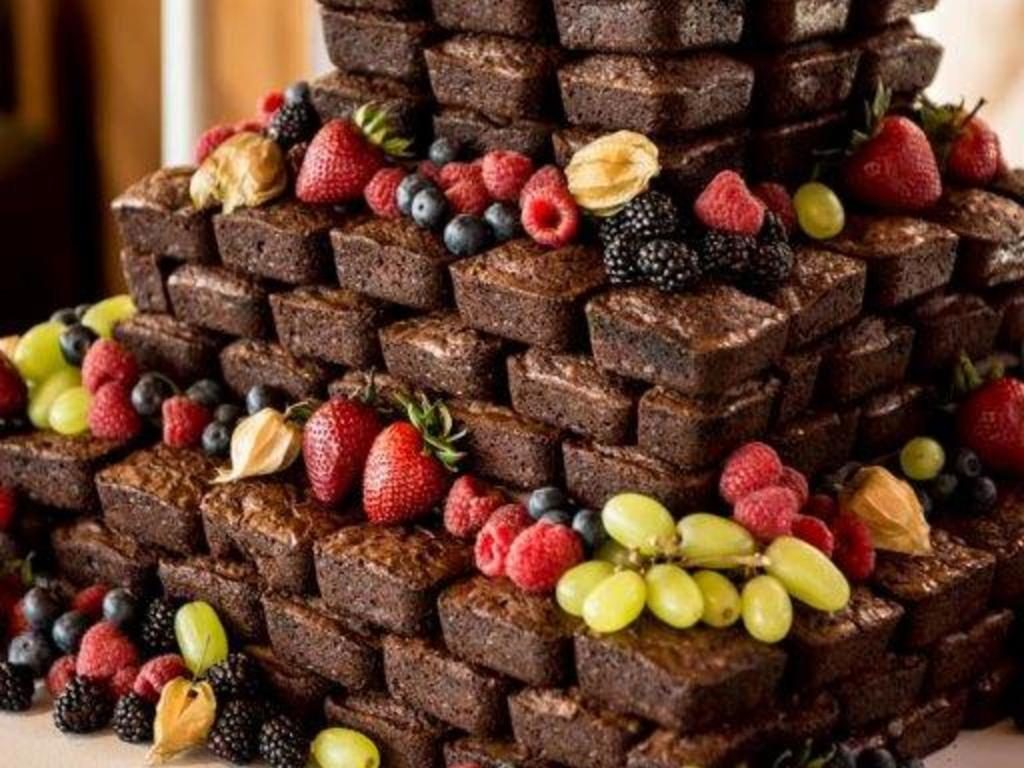 Personalized Biscuits And Cookies
Wedding biscuits and cookies present you with innumerable options to be creative. They can be designed according to your wedding theme or personalized to both your initials. A happy treat for a wedding!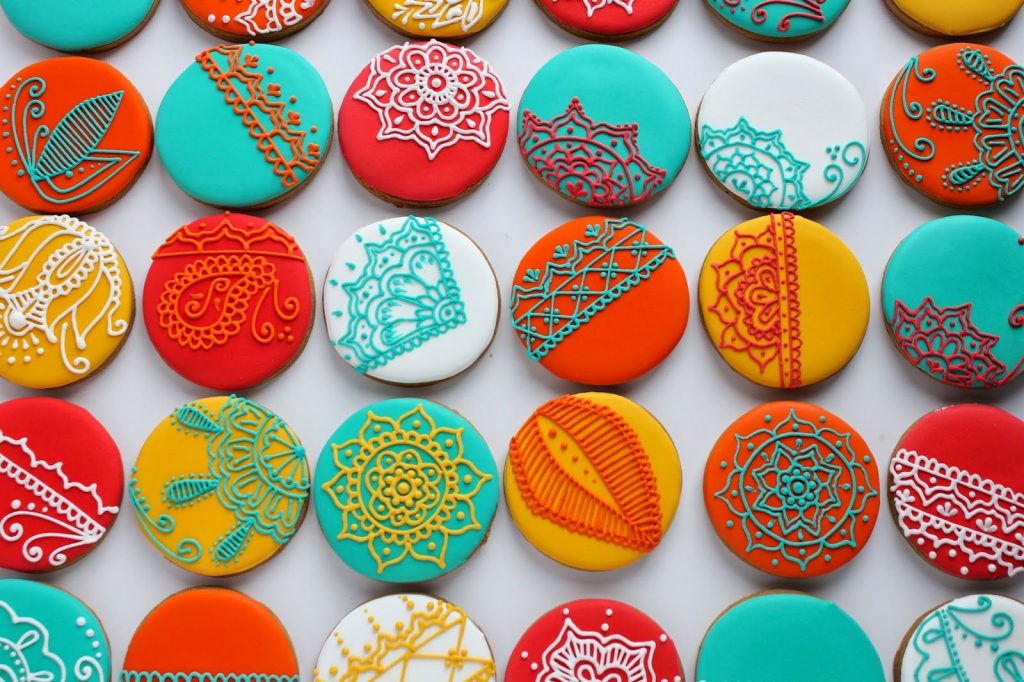 Sweet in any form is completely irresistible and when you have so many creative options to go for, why wait! Forget cutting a cake this wedding season and bring out your creativity to present the guests with the treat of their lives!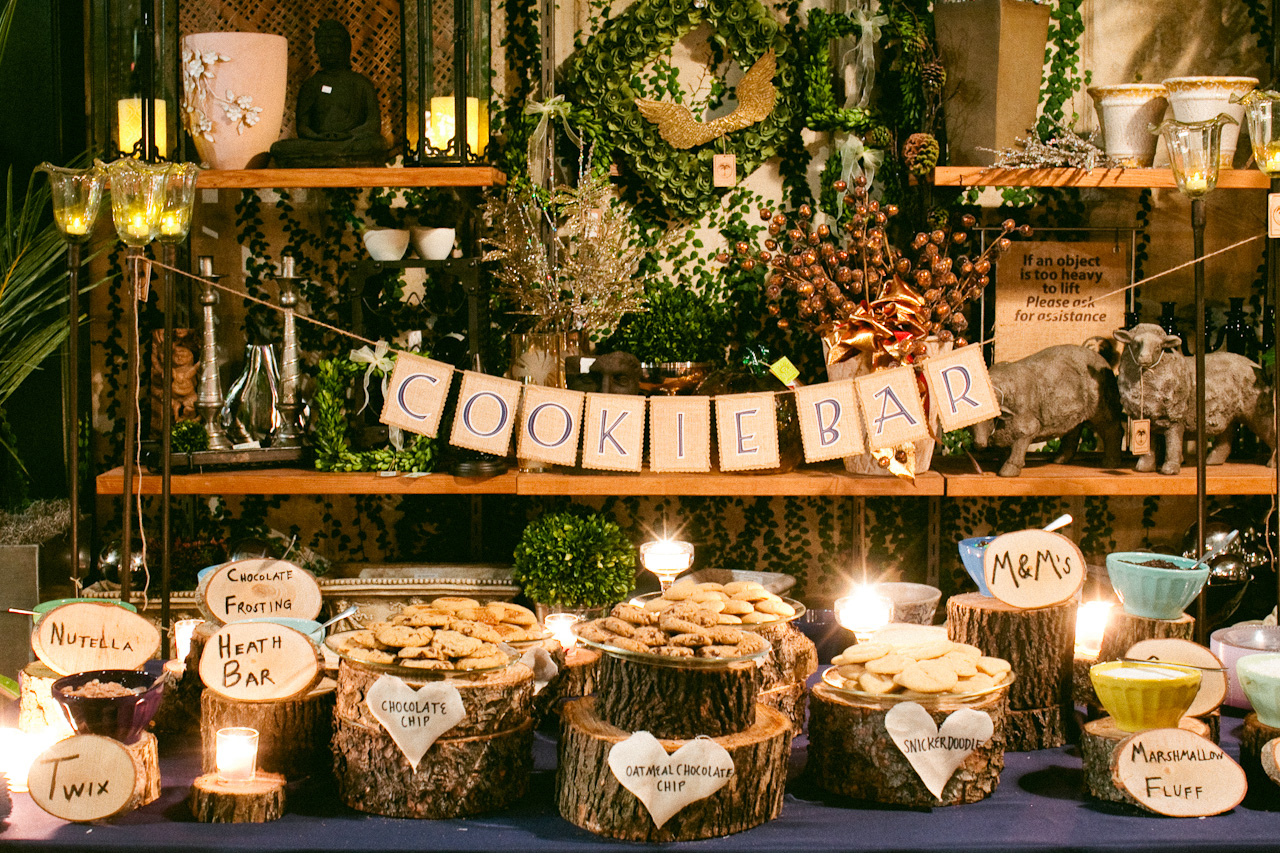 10 Creative Wedding Cake Alternatives
Description
We know your mouth must be watering right now, because ours surely is! Cakes on weddings has been a western tradition for ages and has been now adopted in our desi weddings.
Admin
Bridals.PK
https://blog.bridals.pk/wp-content/themes/bridal/images/logo.png