All of us agree that weddings are not easy to plan! They take time, money and tons of brainstorming creative ideas to make it a memorable day. Every bride wants her big day to have something different, something trendy and under budget. She is not going to get all that by just thinking it through by herself. She needs guidance, whether from her friends, family or an experienced planner. A planner can be quite expensive, while not everyone has time to sit and come up with ideas. Enter the wedding blogs! All of us are blessed to have the internet services that we can access 24/7. This means every creative idea is just a click away for the bride to have the wedding of her dreams. Wedding blogs have tons of picture, ideas, articles and vendor contacts that you can note down in your journal and make your own planner. Here are some of the top wedding blogs that you can follow for your wedding ideas:
Bridals.pk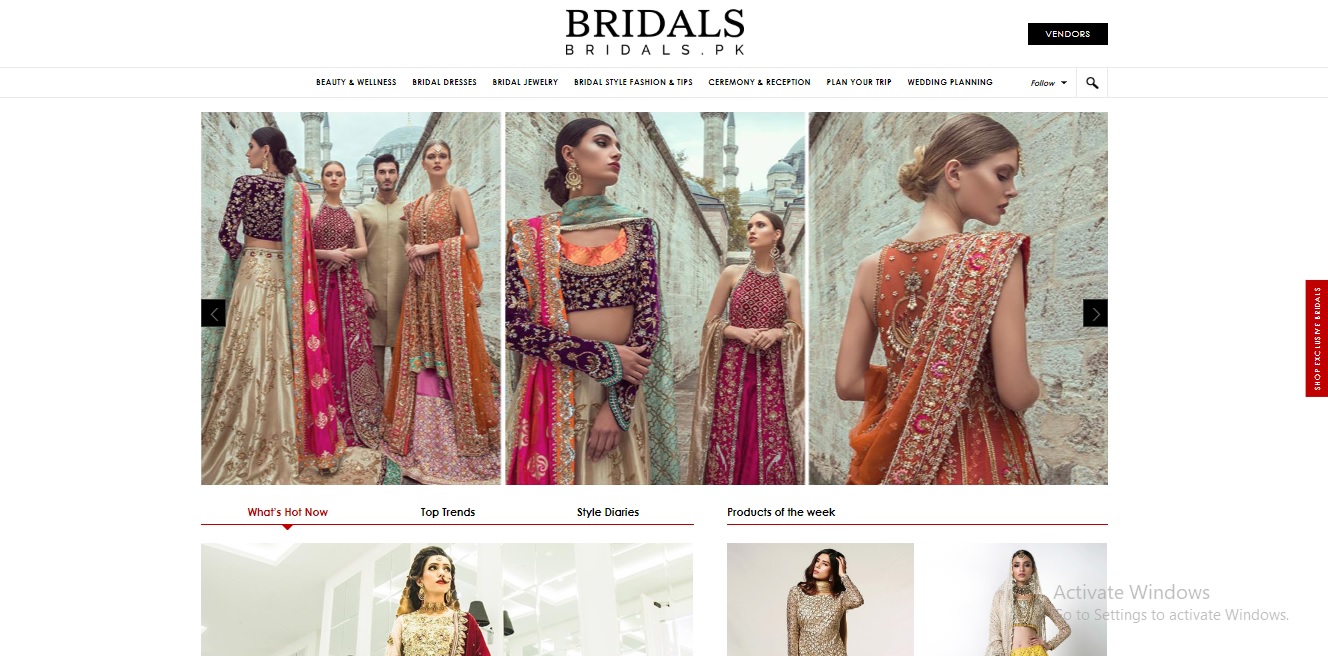 Bridals.pk is Pakistan's highly impressive wedding blog that prides itself in being a detailed wedding information provider to every wedding enthusiast in Pakistan and abroad. It is one of the best idea generating blog that gives you everything from vendor information to beauty, style and fashion tips, honeymoon planning, décor ideas, bridal dress inspiration, beauty and wellness tips, bridal jewelry inspirations and what not. If you're looking for your perfect dream wedding planning, bridals.pk is your ultimate best friend for that.
Website: http://blog.bridals.pk/
Wed Me Good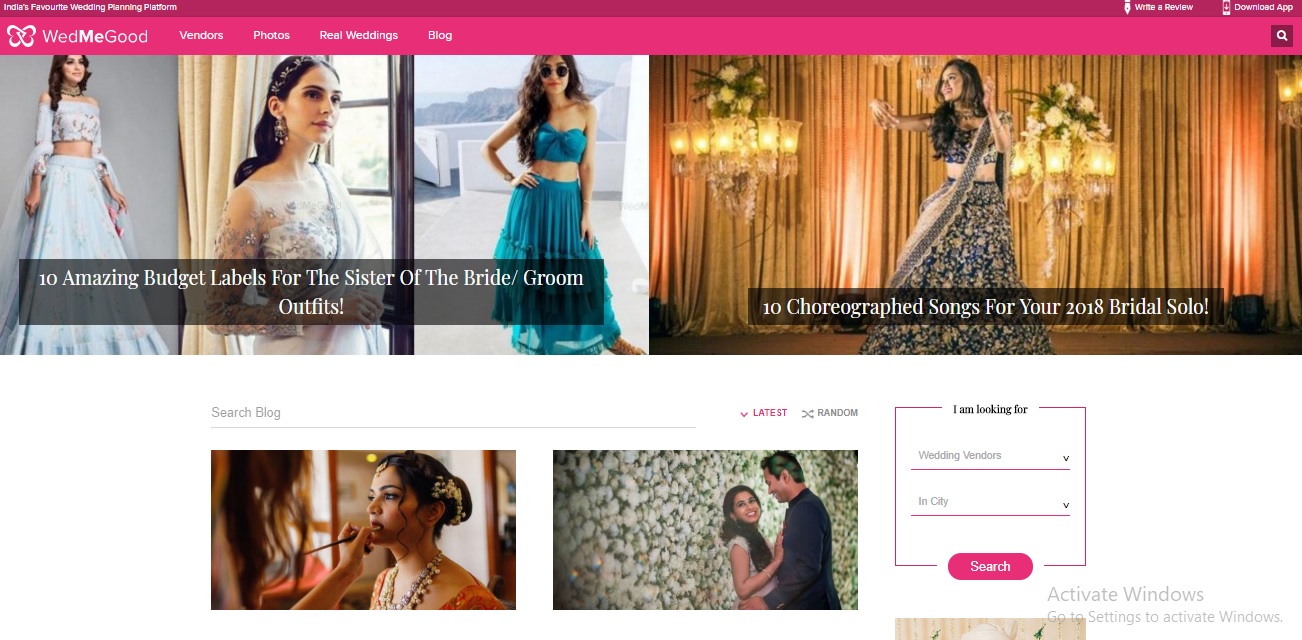 Wed Me Good is India's top wedding planning platform where you can get tons of amazing ideas from real weddings as well as dress and decor inspirations. Their section of 'photos' is very impressive especially when it comes to ceremony and décor ideas. The reviews and experiences shared by real brides are very popular and inspiring for every bride who's about to get married.
Website: https://www.wedmegood.com/blog/
Martha Stewart Weddings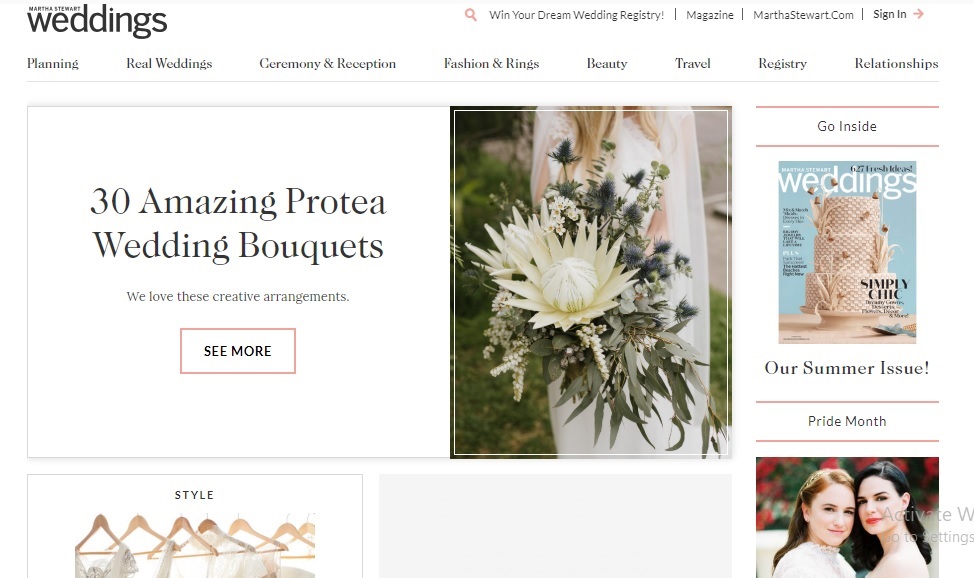 America's top magazine with circulation figures of 220,833, has played a huge part in planning weddings of thousands of brides. While the magazine has made waves since 1994, the website too is doing a pretty good job of inspiring the brides with its creative ideas and information. From décor, to cakes, and flowers to themes, Martha Stewart magazine can be a great source of wedding information for our Pakistani bride.
Website: https://www.marthastewartweddings.com/
Brides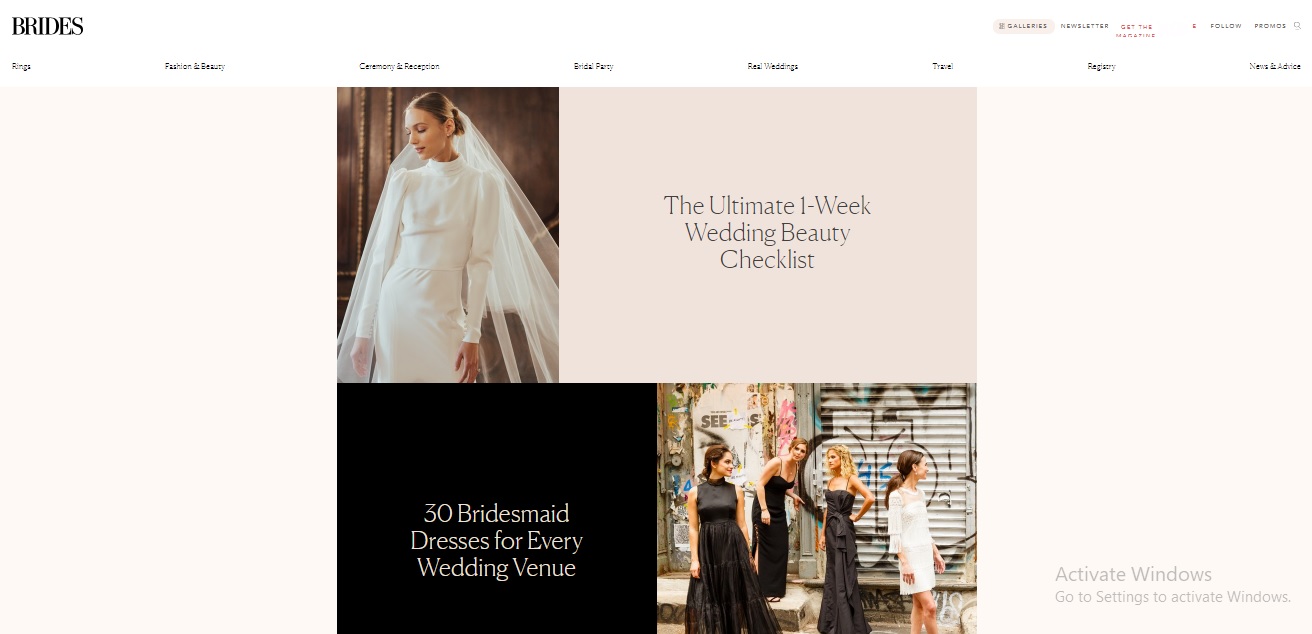 Another high rated magazine that has helped tons of American brides. The elegantly designed website has an up-beat tone of its articles making every bride feel like it's their only best friend. It gives a lot of ideas and also offers advice to the brides along with budget-friendly honeymoon destination planning.
Website: https://www.brides.com/
The Knot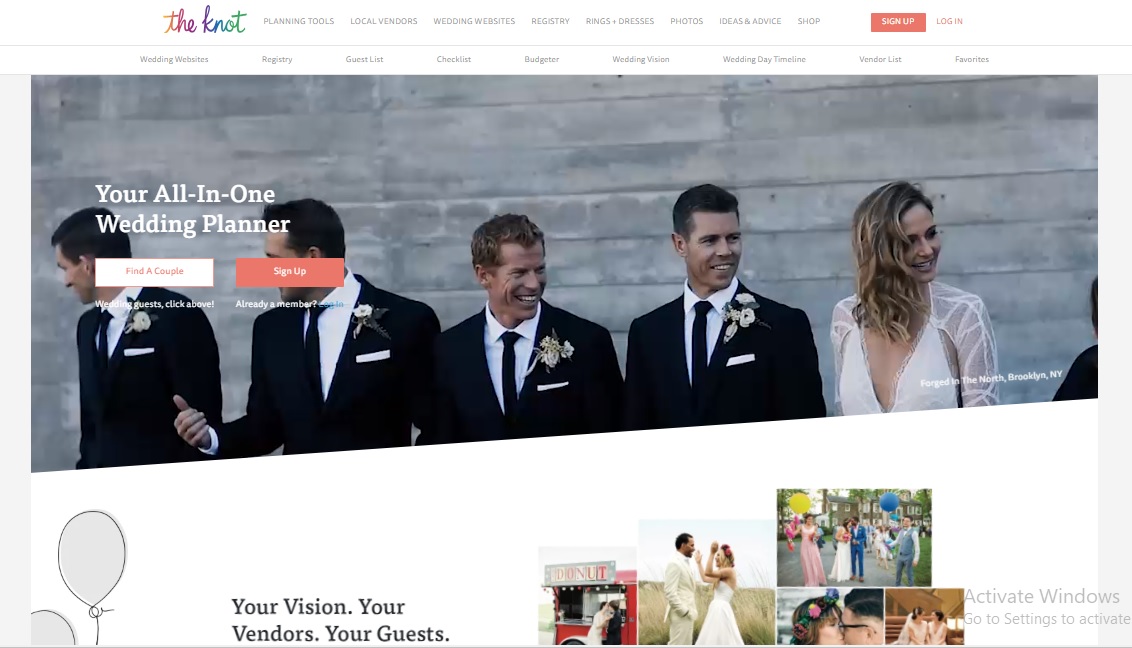 With a tagline of 'Your all-in-One Wedding Planner,' The Know gives a warm welcome to its website with a video montage of several weddings moments. It includes a variety of sections that can be a great help in planning your dream wedding. Guest List, Checklist, Budgeter, and even Timeline, will help you organize your wedding in a very manageable way.
Website: https://www.theknot.com/
Instead of surfing around the internet searching for some good, inspiring ideas, come directly to these amazing wedding blogs and make brainstorming easier for yourself. These blogs include some of the most amazing ideas and planning that help you become the expert of organizing your own wedding. Start going through them and get your wedding journal kicking!