#PLBW '19: Nida Azwer Wows Us With Her Heirloom Collection "Anarkali"
Oct 04, 2019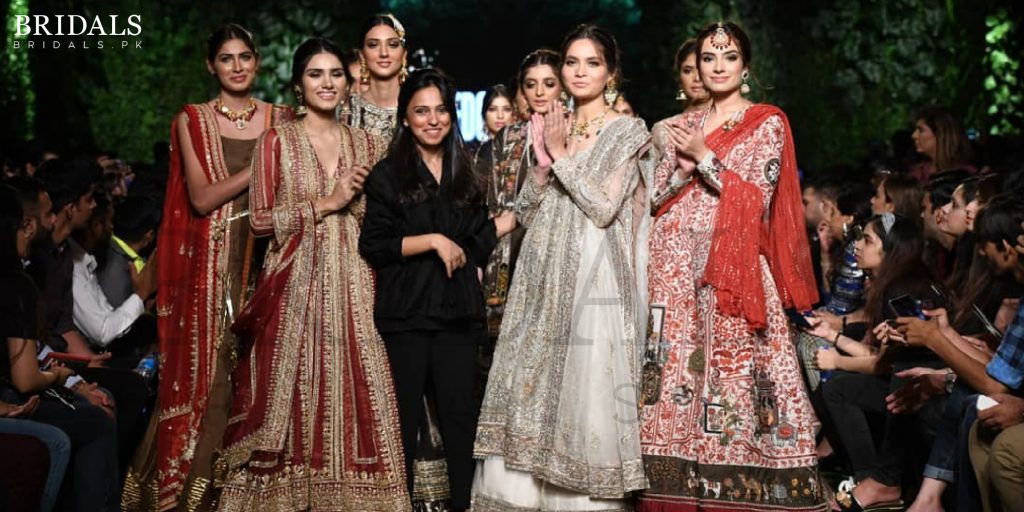 Article By: Hadia Hassan
Nida Azwer is truly gifted when it comes to designing artistic clothes that depict her remarkable aesthetic sense. From chaddars that tell tales of the Mughal Era to tapestry like shirt borders her dresses are beautiful. This time Nida Azwer has created true masterpieces!
The art enthusiast in you will fall in love with them! They seem like the well imagined work of a great artisan. It is as if someone has poured our history into apparels. She has introduced some modern cuts into her collections too such as jackets with Mughal details. These jackets have been fashionably paired with traditional sarees as well as shirts and shahara pants in Nida's chic new collection. Her mesmerizing apparels burned the ramp at the PLBW'19! Just in time for the wedding season, Nida's collection "Anarkali" has the right amount of traditionalism and charisma to sweep us right off our feet.
Here are some of her dresses from "PLBW19":
1. Anarkali Dresses
Keeping in sync with the theme of this collection, Nida has added several A-line shirts, Angarakhas and Anarkali dresses in this heritage collection. These enchanting dresses are paired with chaddars with Mughal detailing. Some A-line shirts too have Mughal detailing on their borders while, others have been embellished using age old embroidery methods.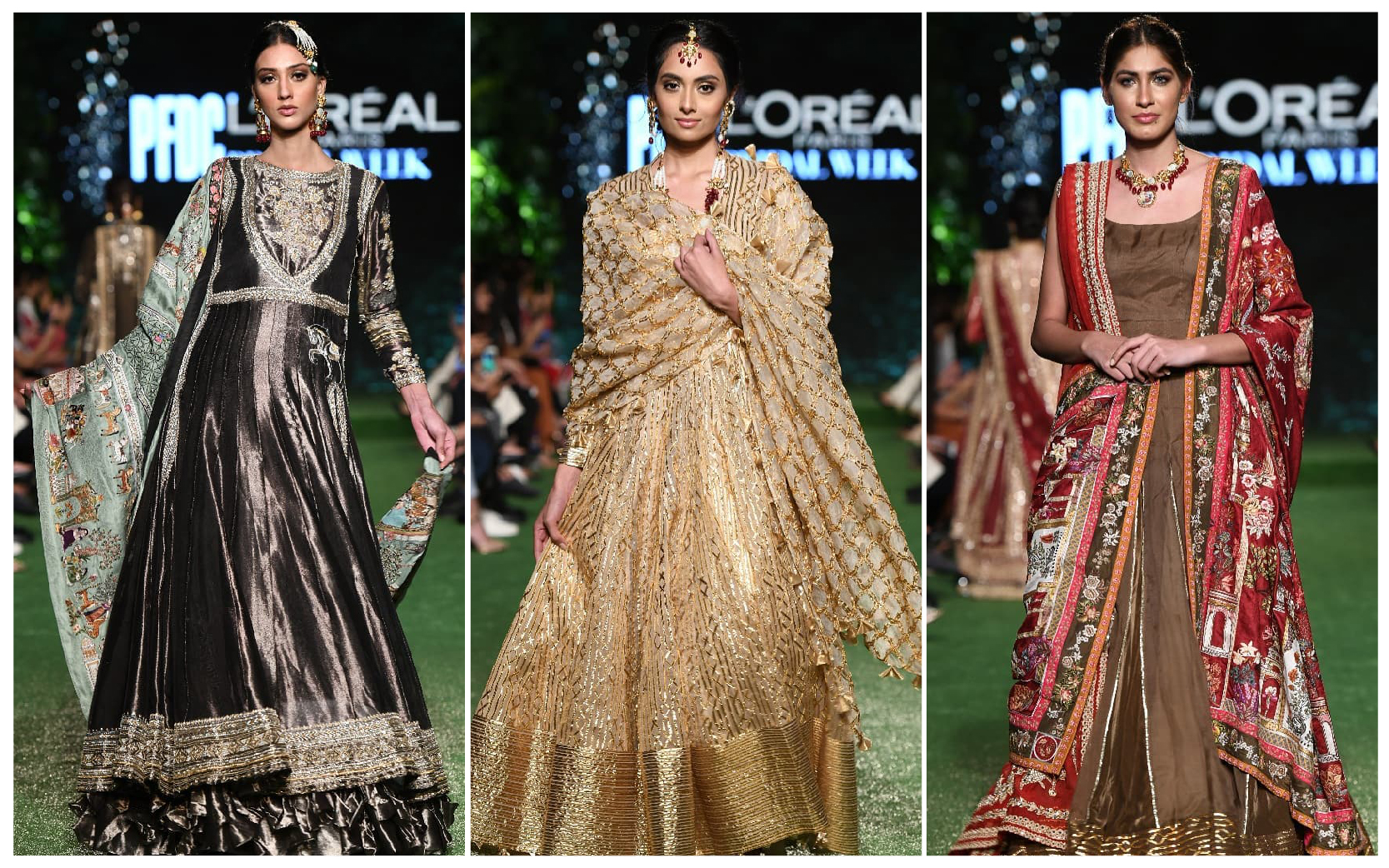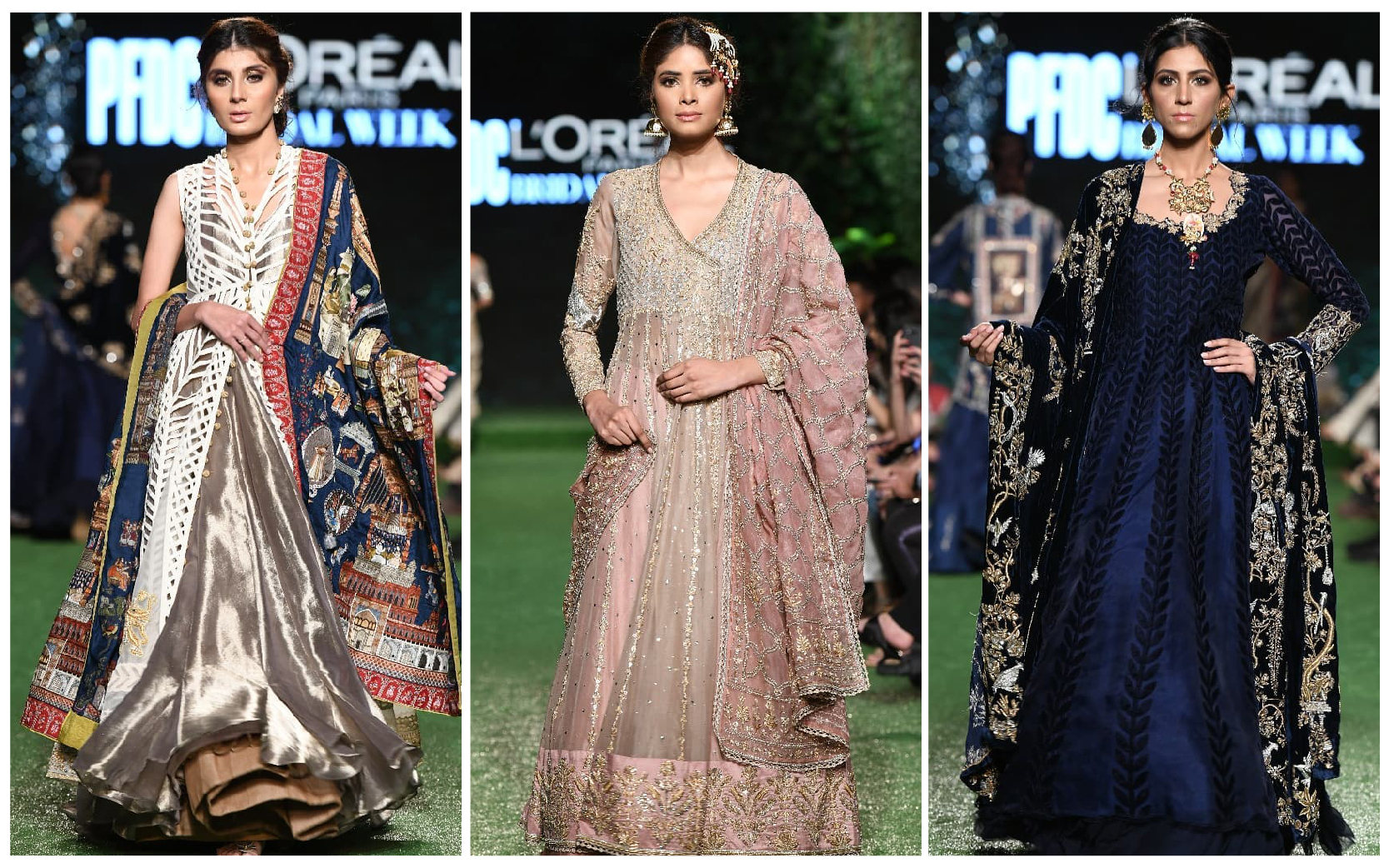 2. Saree Silhouettes
Some of the dresses have traditional saree silhouettes that come with Mughal detailing jackets. Nida Azwer has artistically woven a Mughal tale in the form of these dresses and after PLBW '19 this has become our favorite Mughal tale.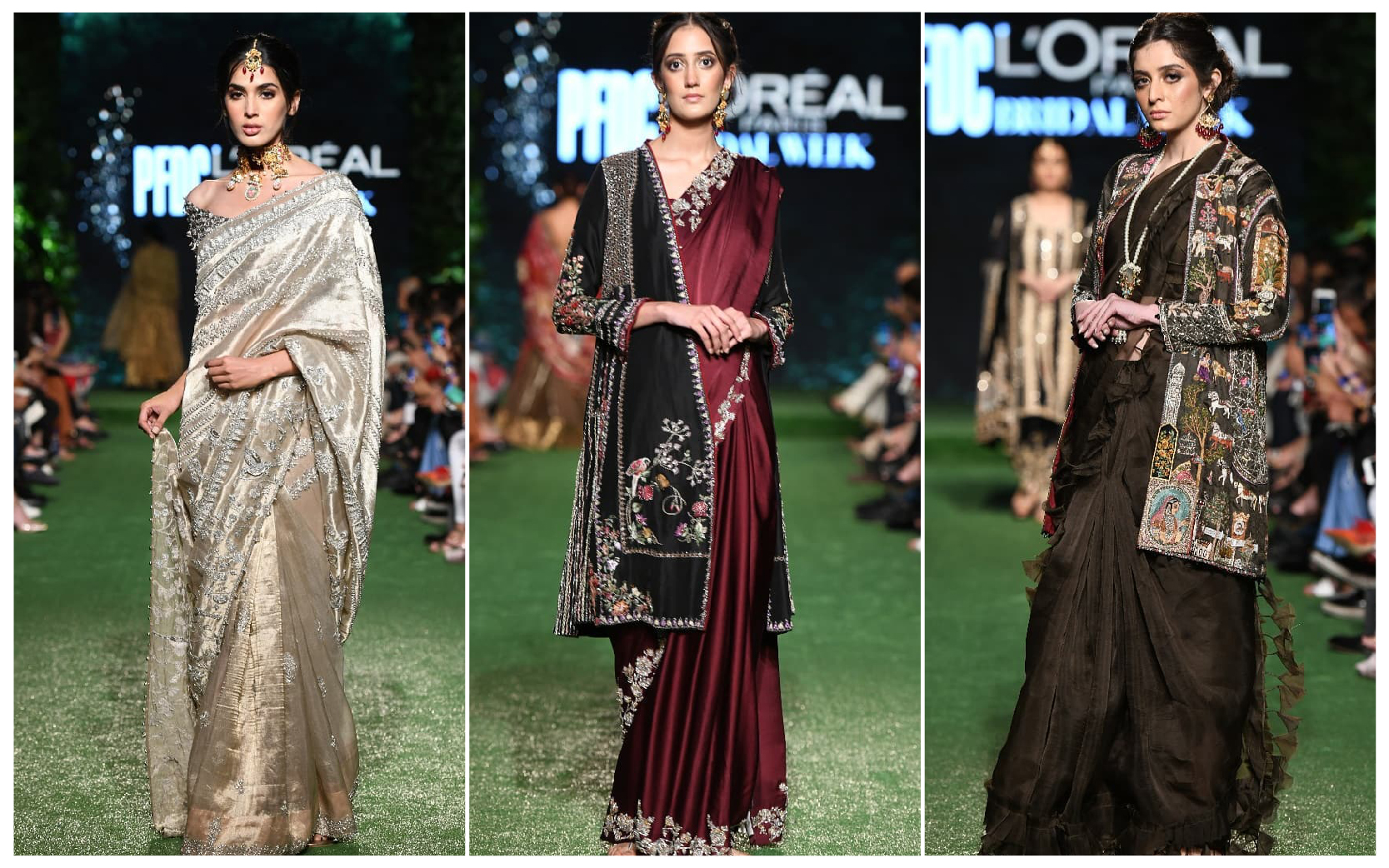 3. Lehengas And Shararas
The lehengas and shararas too in "Anarkali" are far from typical. Embellished with extensive gota work, these farshi lehengas were under the spotlight at PLBW '19. Here's a look at her beautiful lehengas and shararas!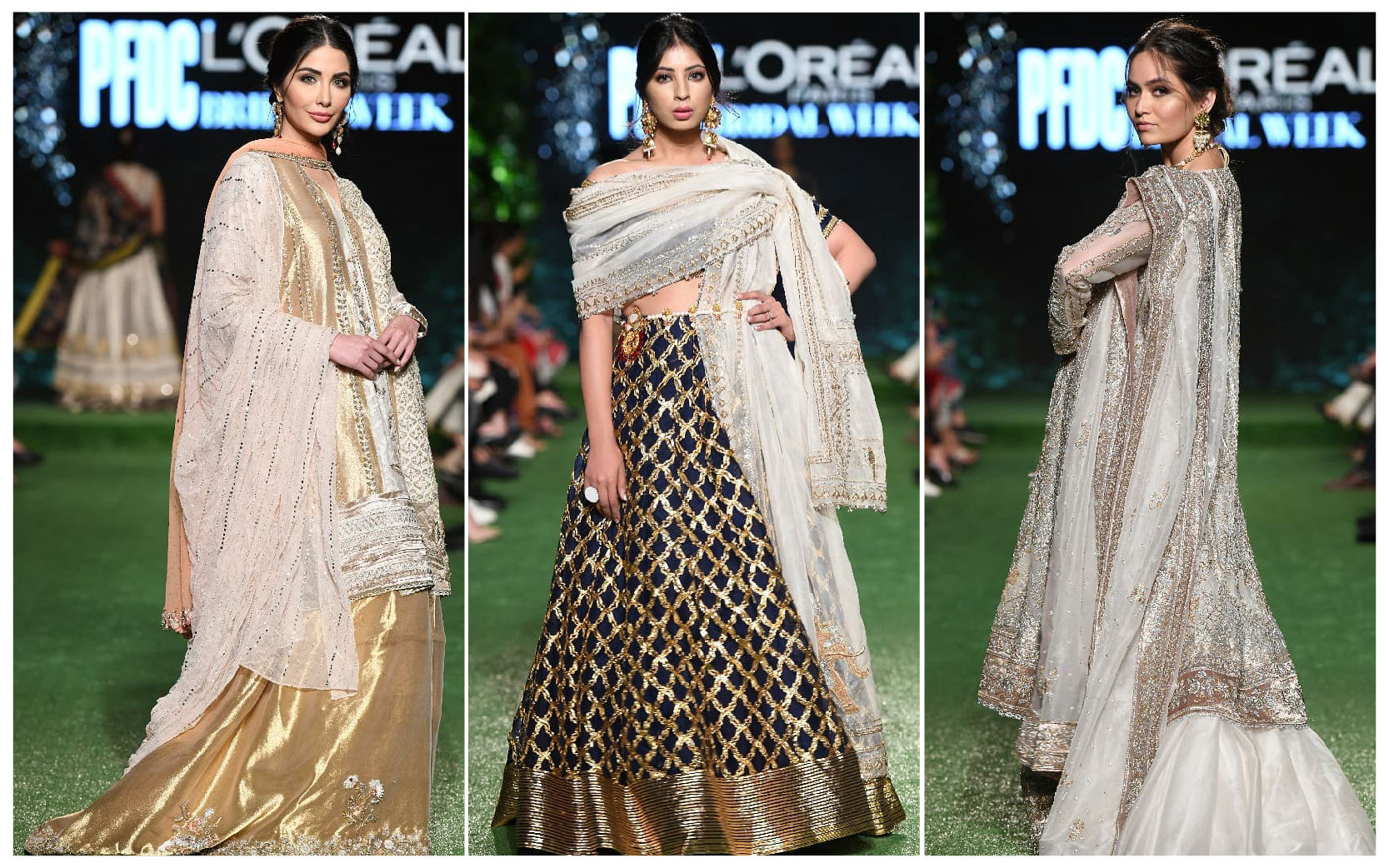 4. Jackets With Mughal Detailing
The highlight of this collection were the jackets with Mughal detailing on their front as well as the backs. The jackets also make these dresses the perfect winter wardrobe staple. Fine quality tilla has been used to do the artwork on these sexy jackets and we absolutely love the idea!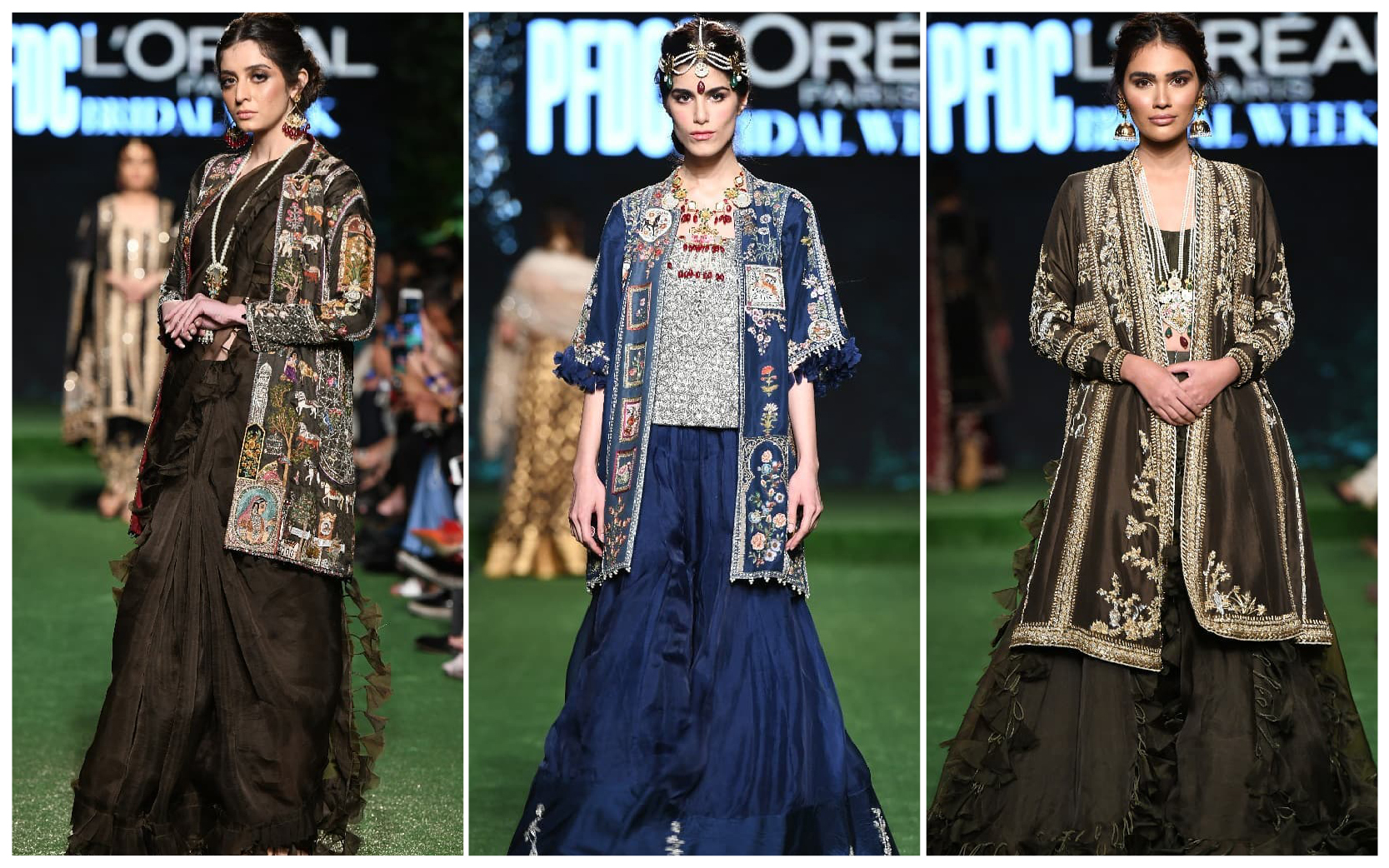 Ladies, get your hands on these outfits before winter comes this year. These beautiful ensembles will make a fine addition to your winter wardrobe! Nida Azwer has brought "Anarkali" back to life just in time for winter tide!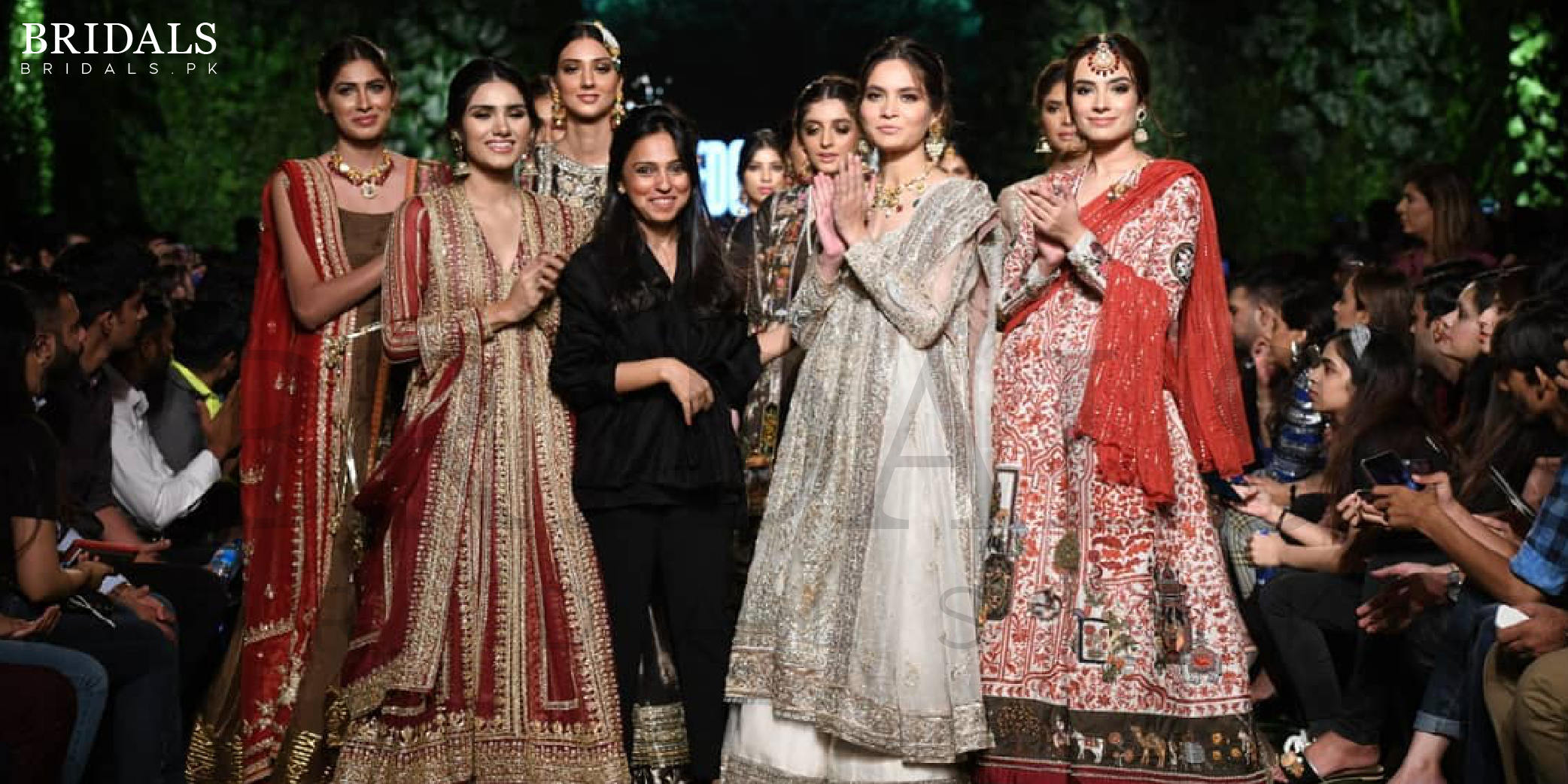 #PLBW '19: Nida Azwer Wows Us With Her Heirloom Collection "Anarkali"
Description
A blend of classic silhouettes and traditional embellishments!
Admin
Bridals.PK
https://blog.bridals.pk/wp-content/themes/bridal/images/logo.png