Aisha Khan's Stunning Wedding Looks We All Fell In Love With!
Apr 19, 2018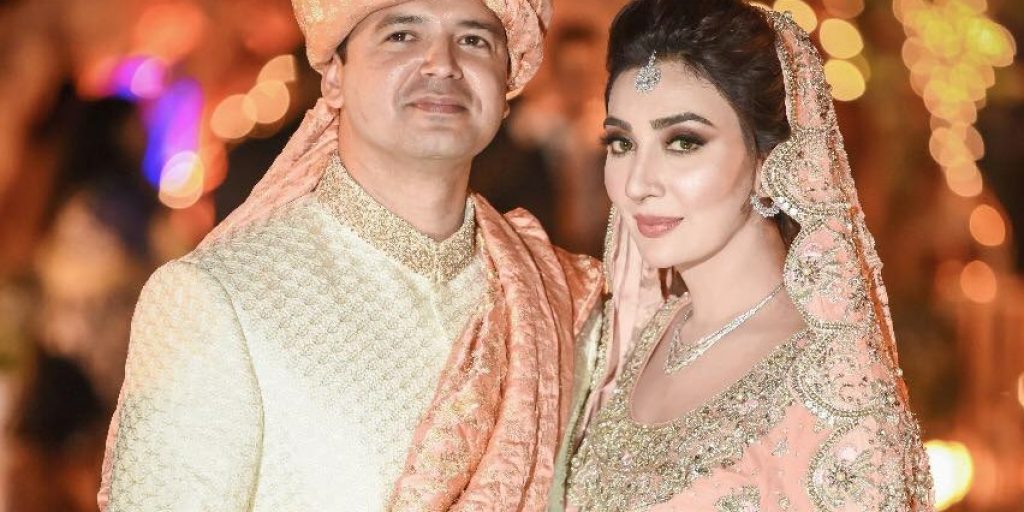 We all saw Aisha Khan shine in 'Waar' and entertain us all since her debut in 'Mehndi.' Rest aside, we knew she would make a beautiful bride one day, but the pretty actress exceeded our expectations and looked stunning in every attire. Her minimalist makeup approach and traditional bridal attires gave all of us loads of inspirations and no one can deny how beautifully she carried each one of them. Here is why we loved all of her bridal looks:
Mayoun
Traditional simple yellow jorra and nude makeup graced with a single piece of flower jewelry, maang tikka. Aisha Khan set standards for how a mayoun bride should look like.
Mehndi
Aisha went for the perfect hairdo which gave limelight to the beautiful jewelry she wore. Nothing looks overdone and we can't get enough of her off-white lehnga that she coordinated with a maroon blouse. Her deep shaded blouse shone out more with the minimal makeup, dolling her up pretty nicely.
Nikaah
Aisha Khan looked ever so pretty in the pastel green and fawn gharara for her nikaah. The dabka work on the gharara and shirt was partnered with a beautiful choker necklace and her minimal makeup worked radiantly for the day ceremony.
Baraat
The scalloped dupatta border was a standout along with the fact that Aisha chose to wear the perfect peach on her baraat. She went for the 'less is more' approach with both her makeup look and jewelry. The on-point colour coordination of the beautiful couple gives everyone some wedding goals to look forward to!
Valima
How stunningly beautiful is she! The dupatta's black inner lining added an appealing touch to the dress beautiful work on which already knocked out every Valima dress we have seen so far. The neutral shade was matched perfectly with a deep shade of red lipstick and her half hairdo couldn't have looked any better!
As we bid adieu to the beautiful Aisha Khan, it's safe to say that she made a very attractive bride! She used her natural glow to shine on all days with her minimal makeup looks. All of us have some serious notes to write down in our wedding journals because Aisha left us with a bridal legacy we all have to work hard to match!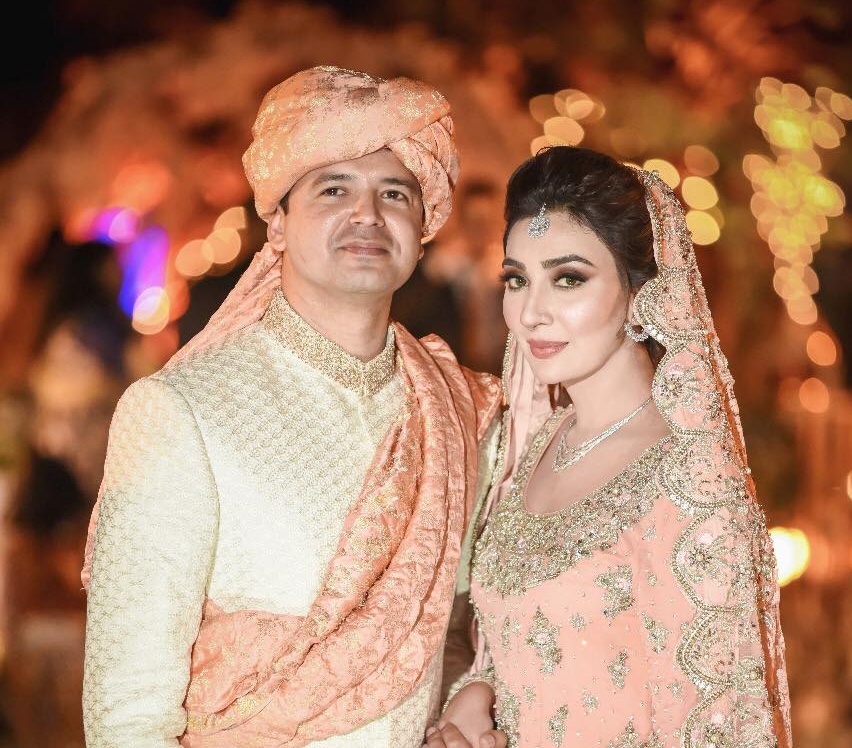 Aisha Khan's Stunning Wedding Looks We All Fell In Love With!
Description
We all saw Aisha Khan shine in 'Waar' and entertain us all since her debut in 'Mehndi.'
Admin
Bridals.PK
https://blog.bridals.pk/wp-content/themes/bridal/images/logo.png