10 Turban Styles to Make the Groom Look Dashing On the Wedding Day
Mar 15, 2018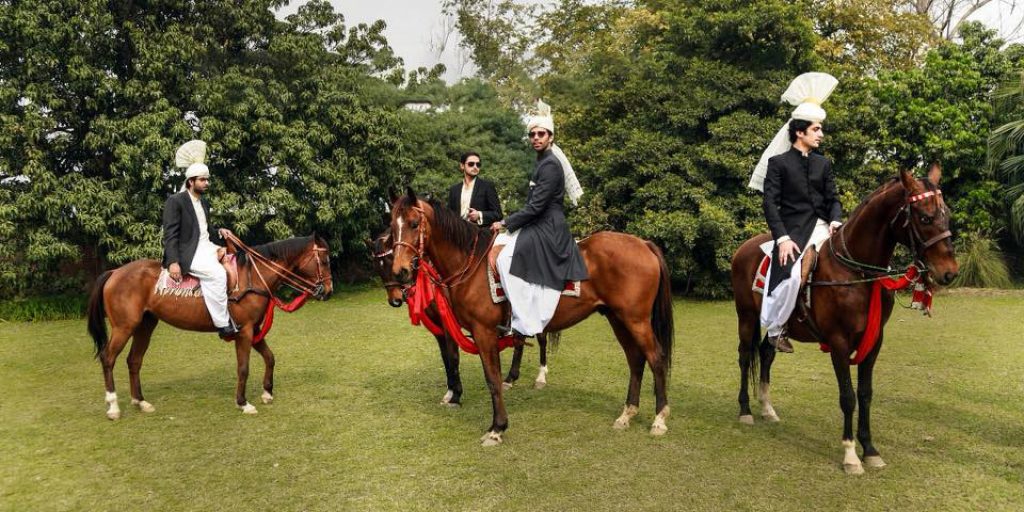 What completes a groom at a desi wedding? You're right. A Turban! Grooms, today, are making an effort to look every moment the star at their own weddings, beautifying their most awaited day. A turban represents dignity, respect and honour, and what better way to come and get your bride with all of it combined! Here are 10 different styles to wear a turban that will give you a royal edge at your wedding:
Soft Influence
Nothing too heavy and not too light, this silk turban defines minimalism and the pastel tones lend a classic grace. If you're looking for a timeless and minimalist piece for your big day, we will suggest you go for this look.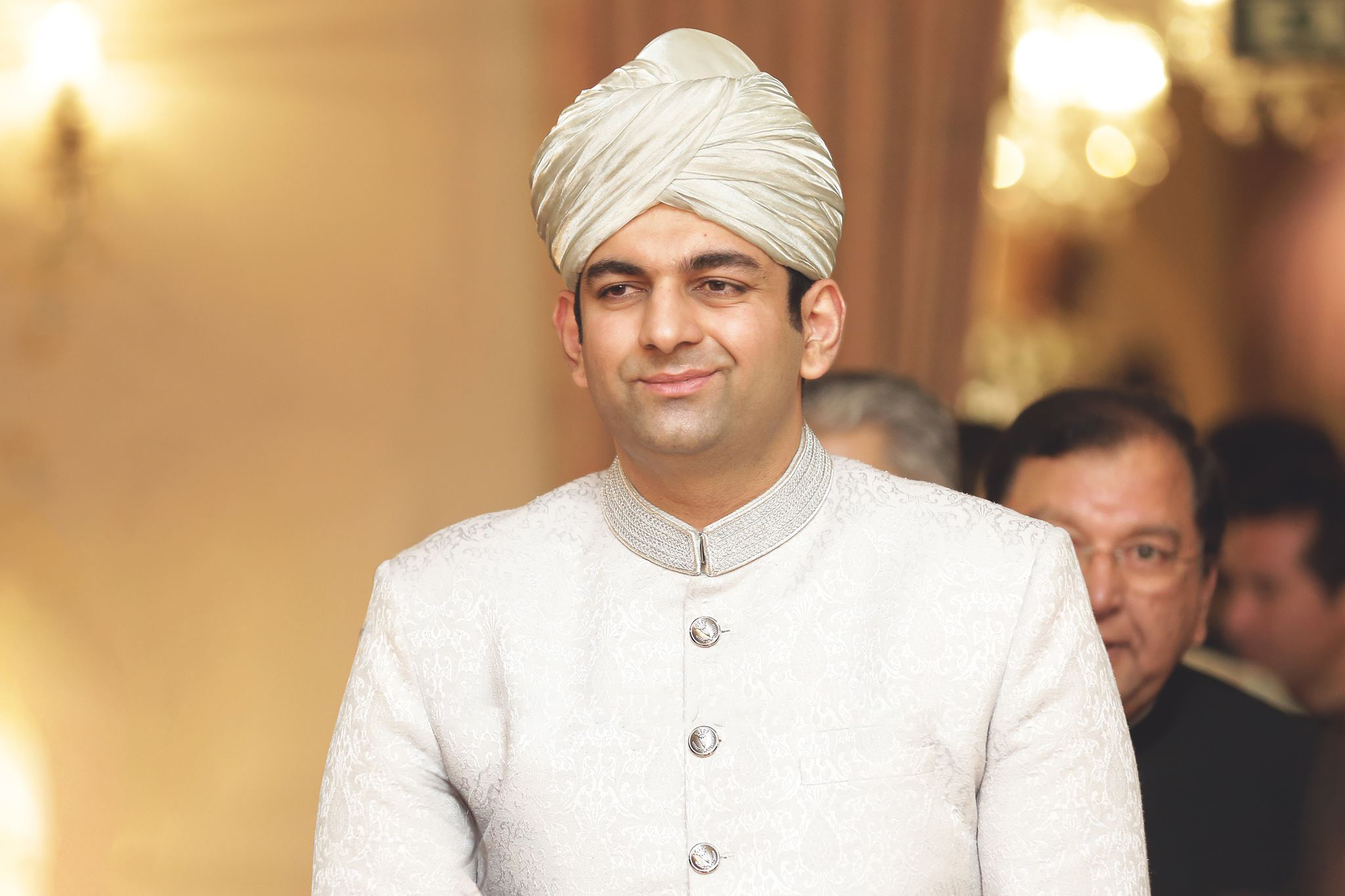 Golden Safa
The groom can go for a blend of Golden to match with the bride. The traditional colour on a twisted safa goes with any colour you choose for your sherwani. Golden safa evokes the majesty of the wedding using soft fabrics and if you like to wear a piece of art, choose a sophisticated, light kurta pattern to go with.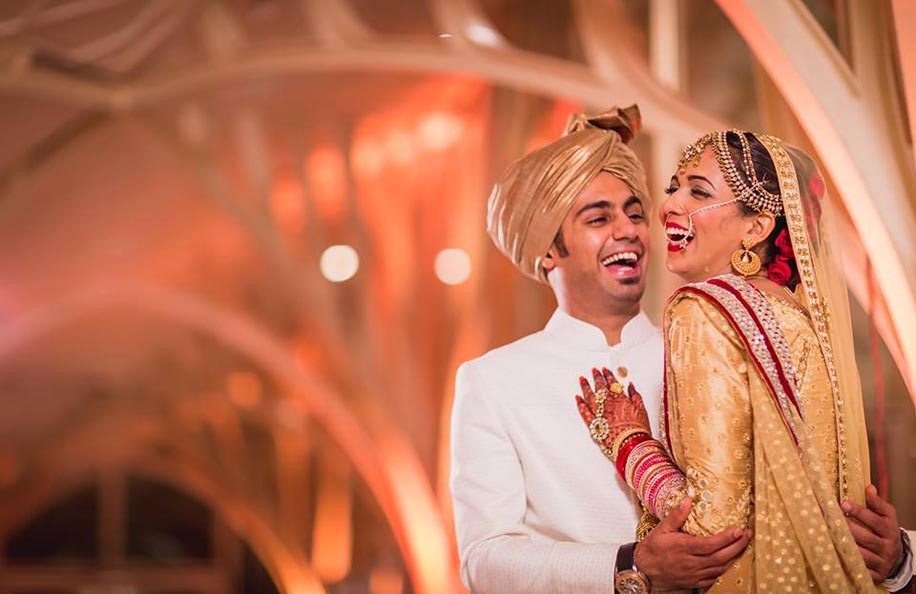 Simple Regal Turban
Red is always the best choice if you want a color coordinated outfit with your bride. A beige sherwani with a red banarsi turban that defines simplicity yet portrays regality.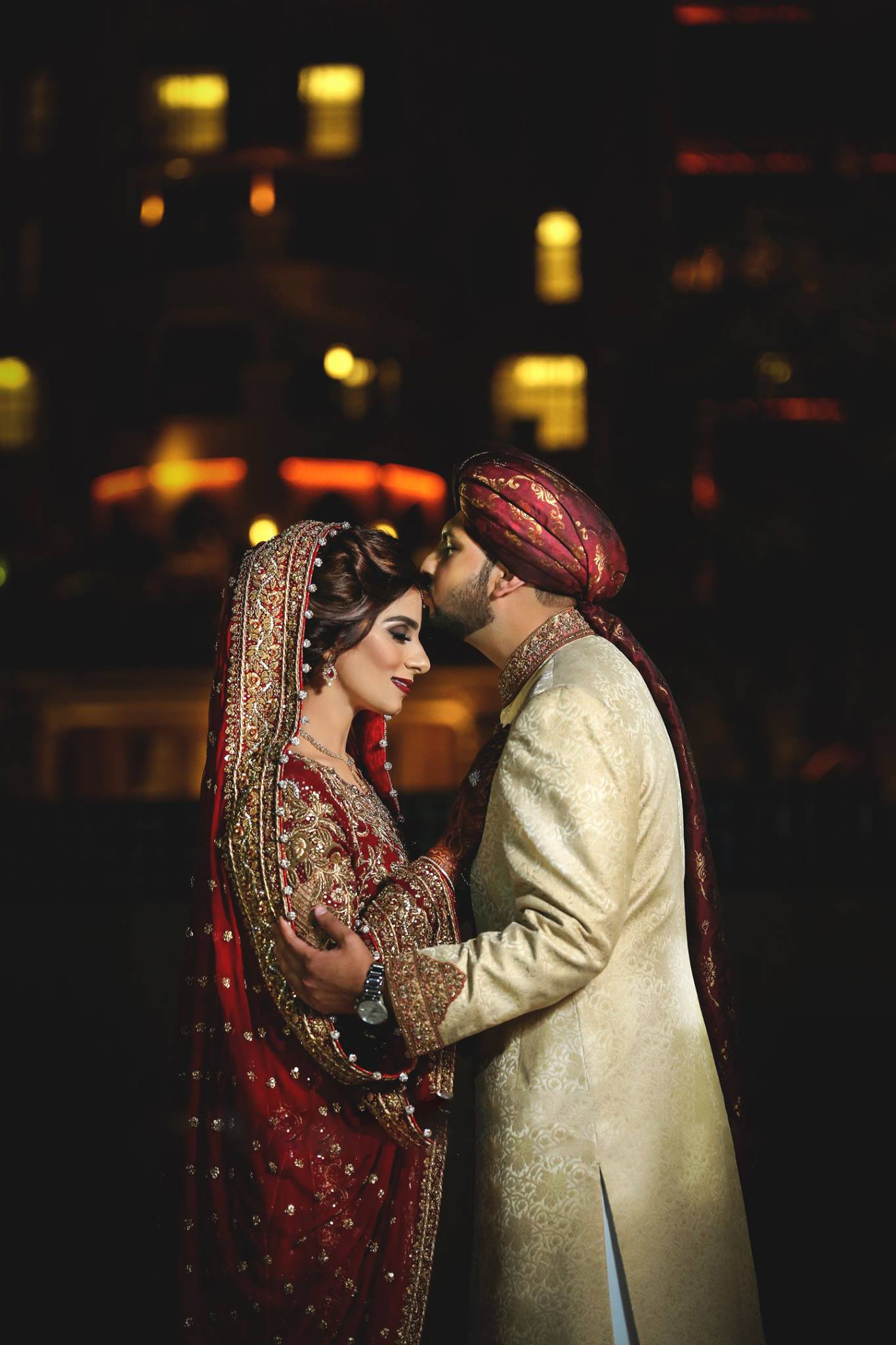 Avoiding Fancy Stuffs
Perfect for a day wedding, the groom can avoid all fancy accessories and colors for the sherwani and opt for one with pastel colored fabric instead. It would pair perfectly well with minimalist printed light colored turban that have no added broches or motifs.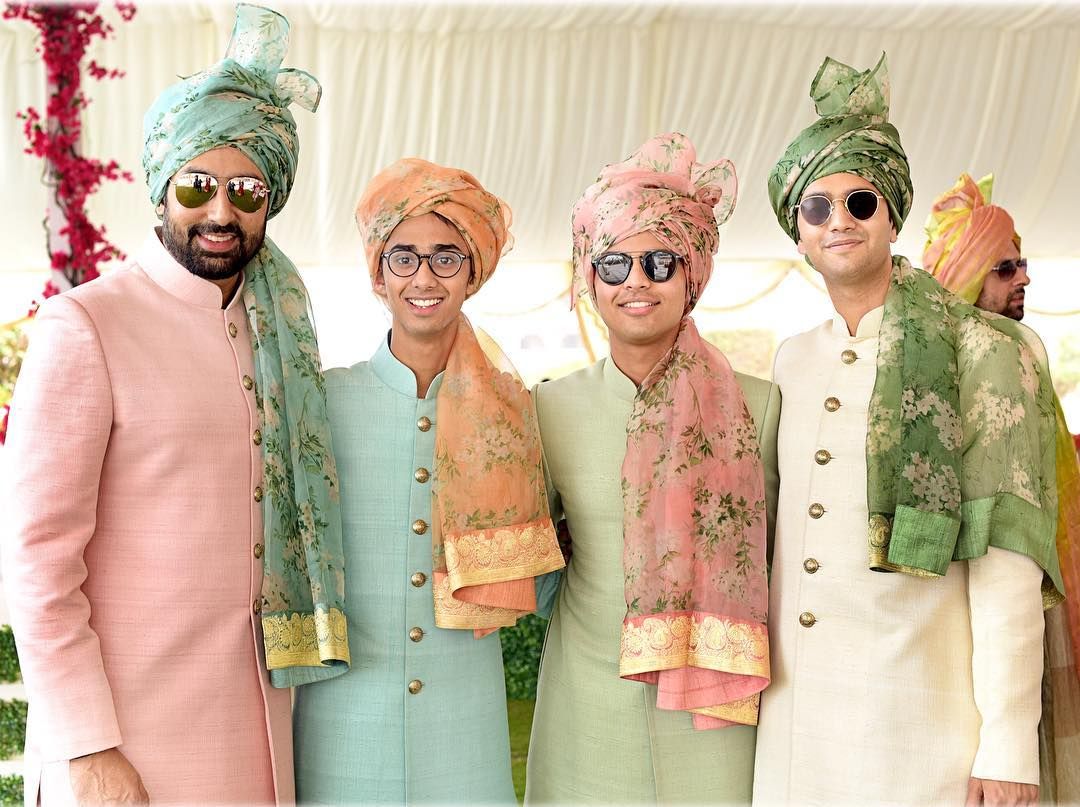 Elegance Personified
The groom can feel every inch like a king in this pink safa adorned with a stunning golden turban brooch with a white feather. Carried all the way through and coordinated with a white sherwani, the turban speaks out royalty in a very exclusive manner.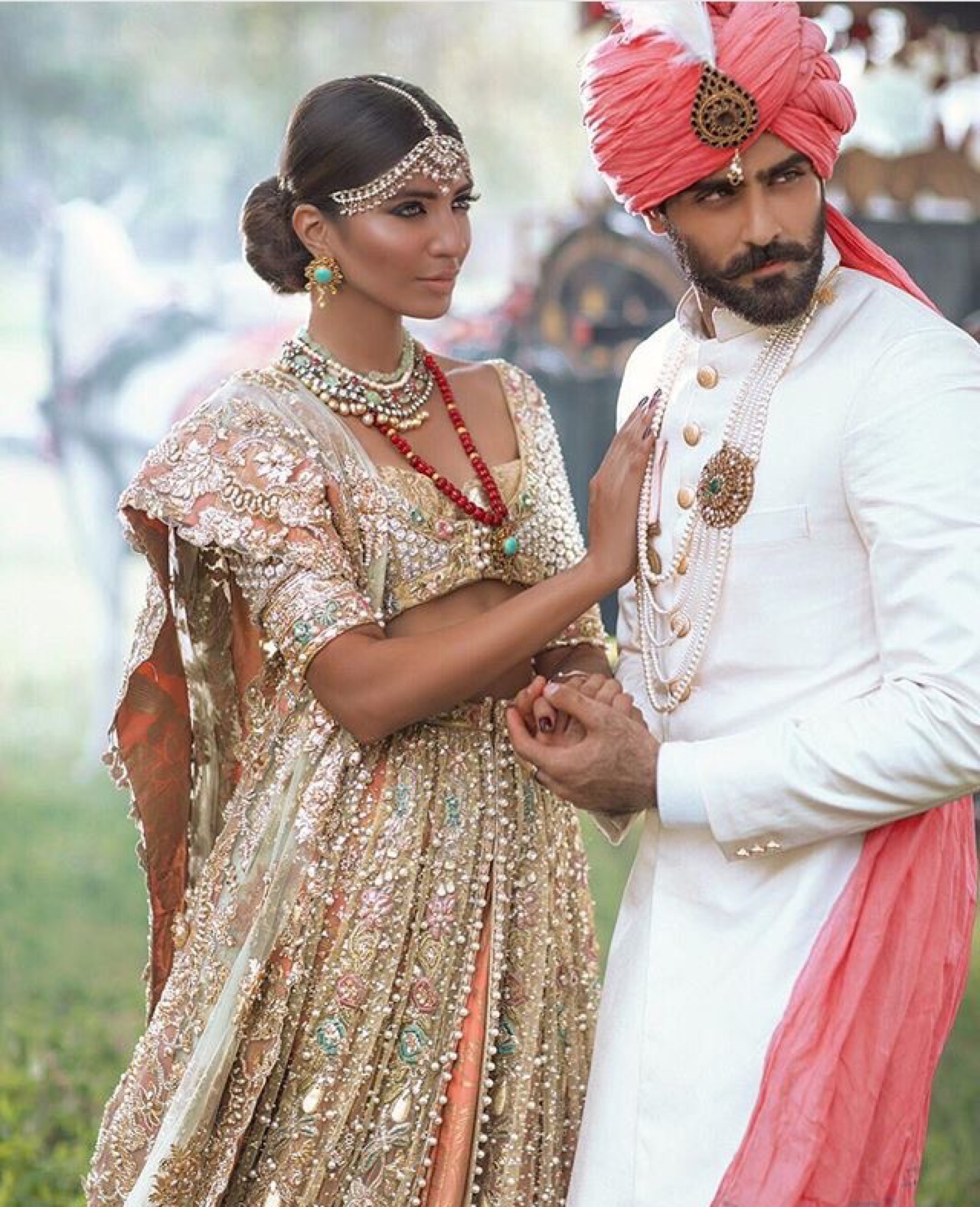 Modish White
A simple white cotton turban with a regal brooch and red feather, tied elegantly for a kingly personality. The clean look is in line with sharply tailored cream white sherwani and a dull gold kundan lari worn gracefully.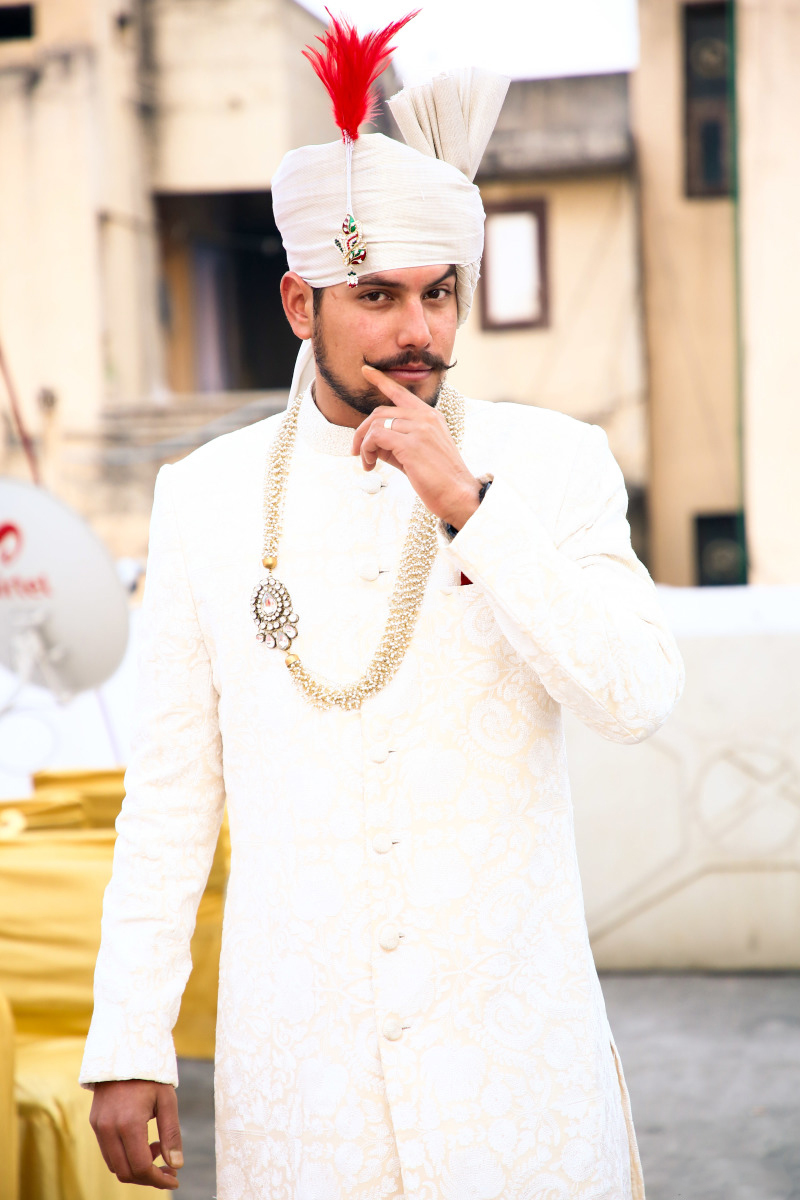 Stick to the traditions
A golden pagrri has always been the traditional choice for the grooms. It conveys elegance and class style if you choose a pearl white sherwani. White is just super versatile and easy to accessorize.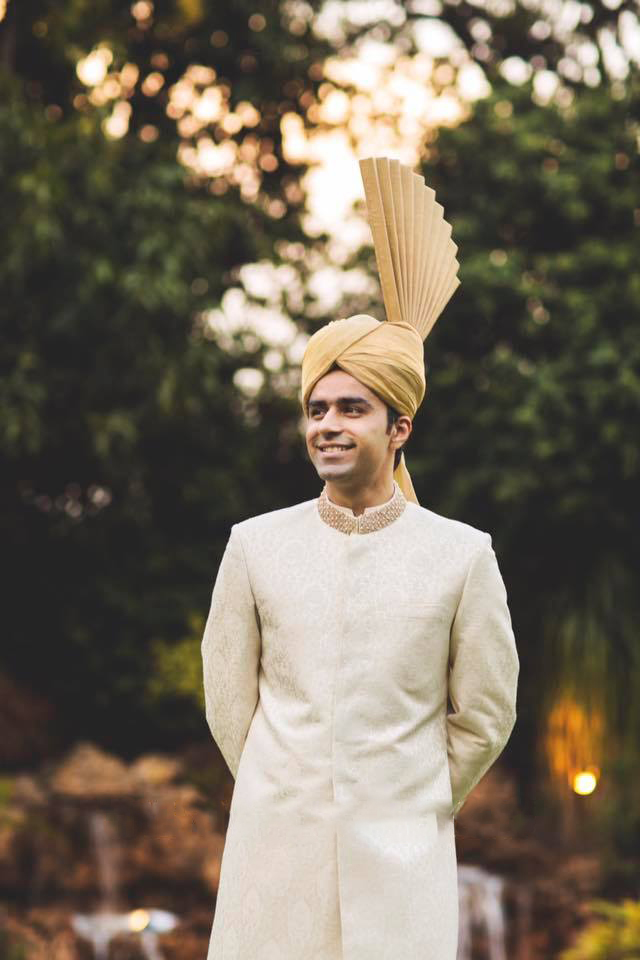 Royal Elegance
Finest printed sherwani and a deep red turban gets you ready to celebrate in all glory. Sikh style turban gets the royal treatment with a white broch, and pearl strings to tie the look together. You will never go wrong with this style!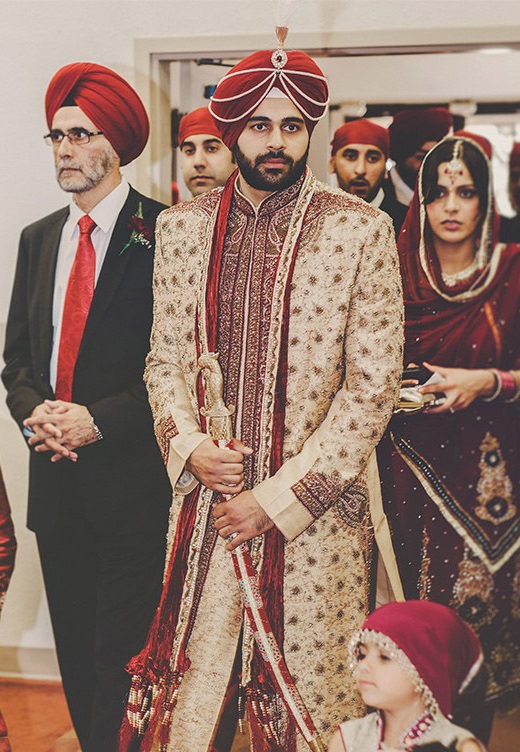 Chic Pagri
Chic pagri speaks royalty like nothing else. They give out a contemporary yet traditional look and blend with the entire attire. The groom has ample options to accessorize it with including white pearl strings and coloured stones to coordinate with the bride.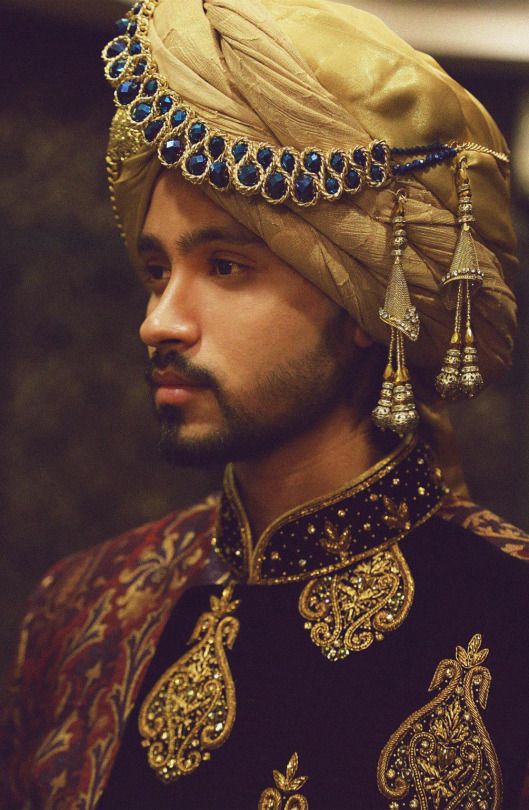 Royal Turban
This sherwani with banarsi turban is luxury added with texture. There are accessories that plays a crucial role in completing a hot and royal look. You can match them up to enrich your sherwani and add some taste to your look.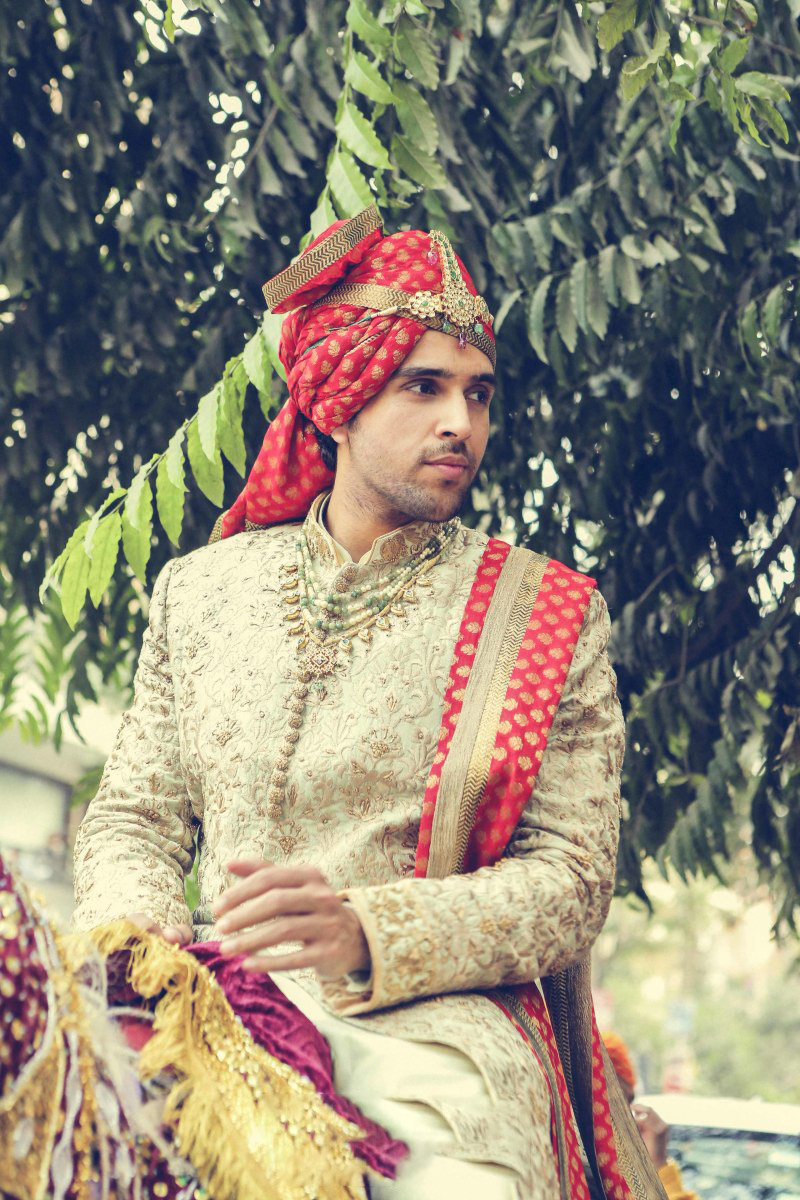 Turbans have long added regality in the groom's attire and gives the much desired touch to the outfit. Wearing a Turban these days is considered to be a mandatory part of clothing for grooms, so hop on that horse and ride on to bring your bride home!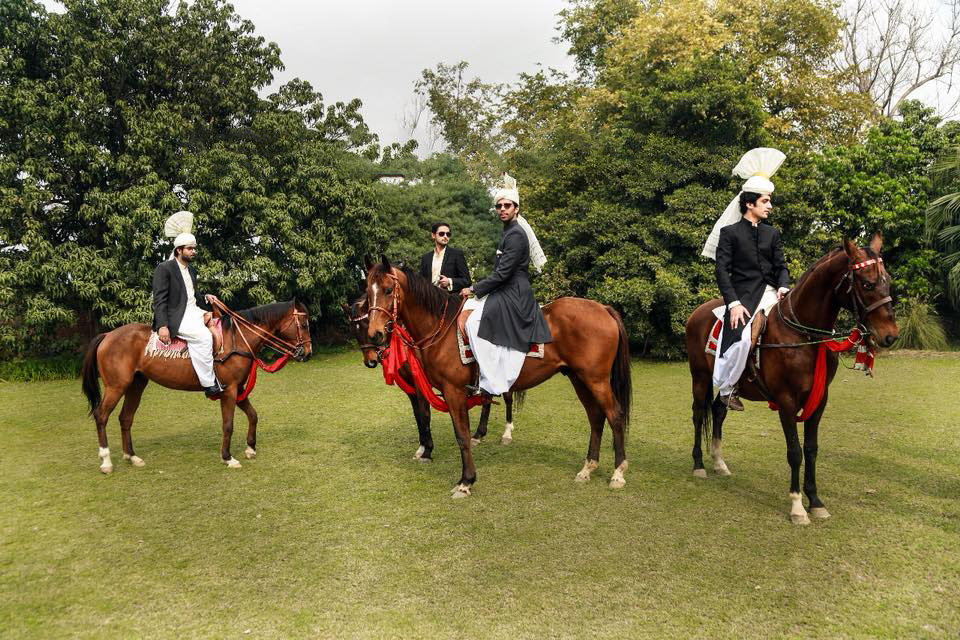 10 Turban Styles to Make the Groom Look Dashing On the Wedding Day
Description
A Turban! Grooms, today, are making an effort to look every moment the star at their own weddings, beautifying their most awaited day.
Admin
Bridals.PK
https://blog.bridals.pk/wp-content/themes/bridal/images/logo.png