Sabyasachi's New Heritage Collection Charbagh Is The Talk Of The Town!
Aug 31, 2019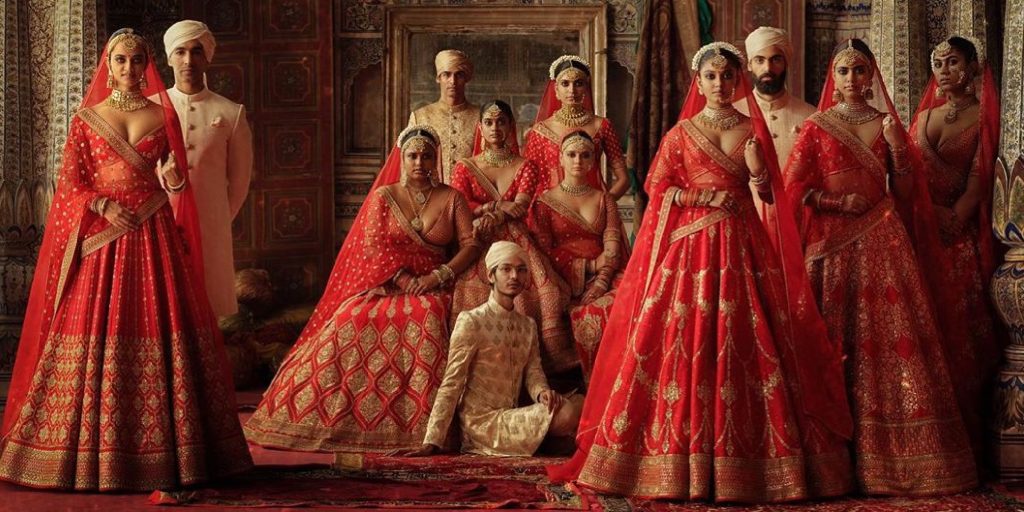 Article By: Hadia Hassan
Sabyasachi's latest collection Charbagh is the epitome of creativity and the true representation of subcontinental heritage jewels. Inspired by 4 different aspects of history, Sabyasachi Mukherjee has incorporated four different themes in Charbagh; Devi, Nargis, Chowk and Isfahan. Different design elements have been used in each theme, so there's something for every kind of a bride. Mukherjee travelled through the interiors of India and found ideas and inspirations in each region and incorporated them in these designs.
Sabyasachi claims that women from all walks of life come to him with the intention of having their dream bridal outfit come into reality. Some brides wish to wear the traditional red while others wish for more contemporary silhouettes. Some brides aspire to have lavish, state-of-the-art weddings while others are content with tying the knot at home surrounded by immediate family members. Each bride is different. Sabyasachi's sole incentive behind this collection was to cater to the needs of all kinds of brides and provide them with designs that are the true manifestation of traditionalism. His sole intention was to pour the true essence of India into his designs.
The gifted designer is often asked a basic question "Who is the Sabyasachi bride?" and he always answers by saying "Everyone." So, his designs are meant for women with all kinds of body types and complexions belonging to different social and financial backgrounds. This shows how he holds equal regard for all women and staunchly discourages discrimination which is evident in his designs too.
Note: This video has been taken from Instagram(@sabyasachijewelry) and we do not take responsibility for copyright issues associated with its  content or the music in the background.
Here is a breakdown of the remarkable Charbagh Collection into its four themes:
1. Devi
Roughly translated – Devi means goddess in the Hindi language. Red is an important color in the Hindu culture which is why most brides tend to wear red on their wedding too. This collection is for brides who wish to wear a red lehenga yet ­be a "Sabyasachi bride." Sabyasachi has paired these red lehengas with gold and kundan chokers, mathapattis, jhumkas, nose rings and bangles. These heritage jewels are drool worthy and simply ravishing.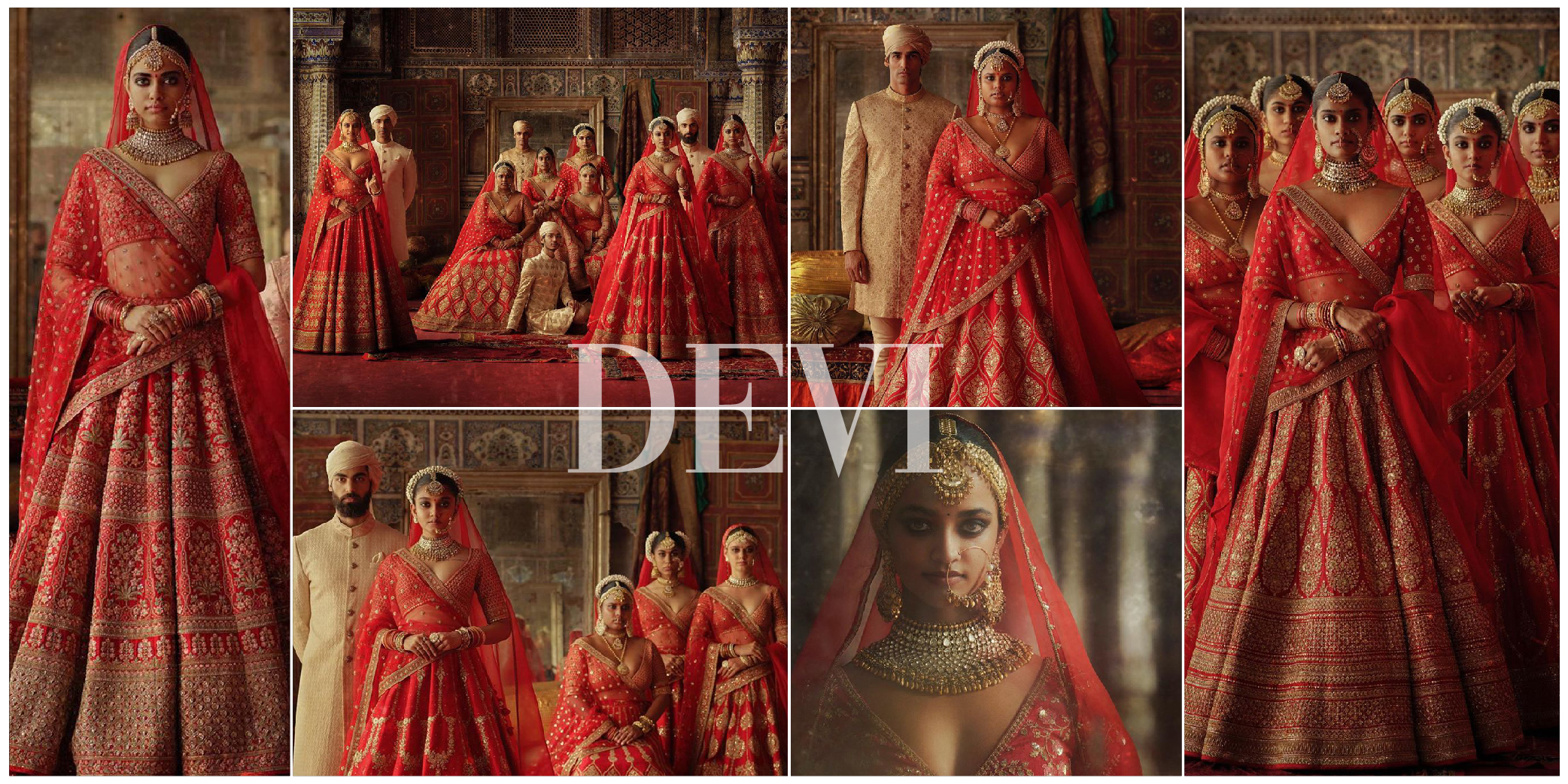 2.Chowk
This collection is inspired by the rural areas of India and folk art and craft. The designer believes that, "There is a certain sense of strength, confidence and provocative sexuality that I don't find in urban clothing any more. But I see a lot of urban women today who express their sense of fierce individualistic modernity by adopting rural textiles." The jewels in this collection have been created using gemstones in the same colors as the dresses. Kundan, silver and some semi-precious gemstones have been used in this collection.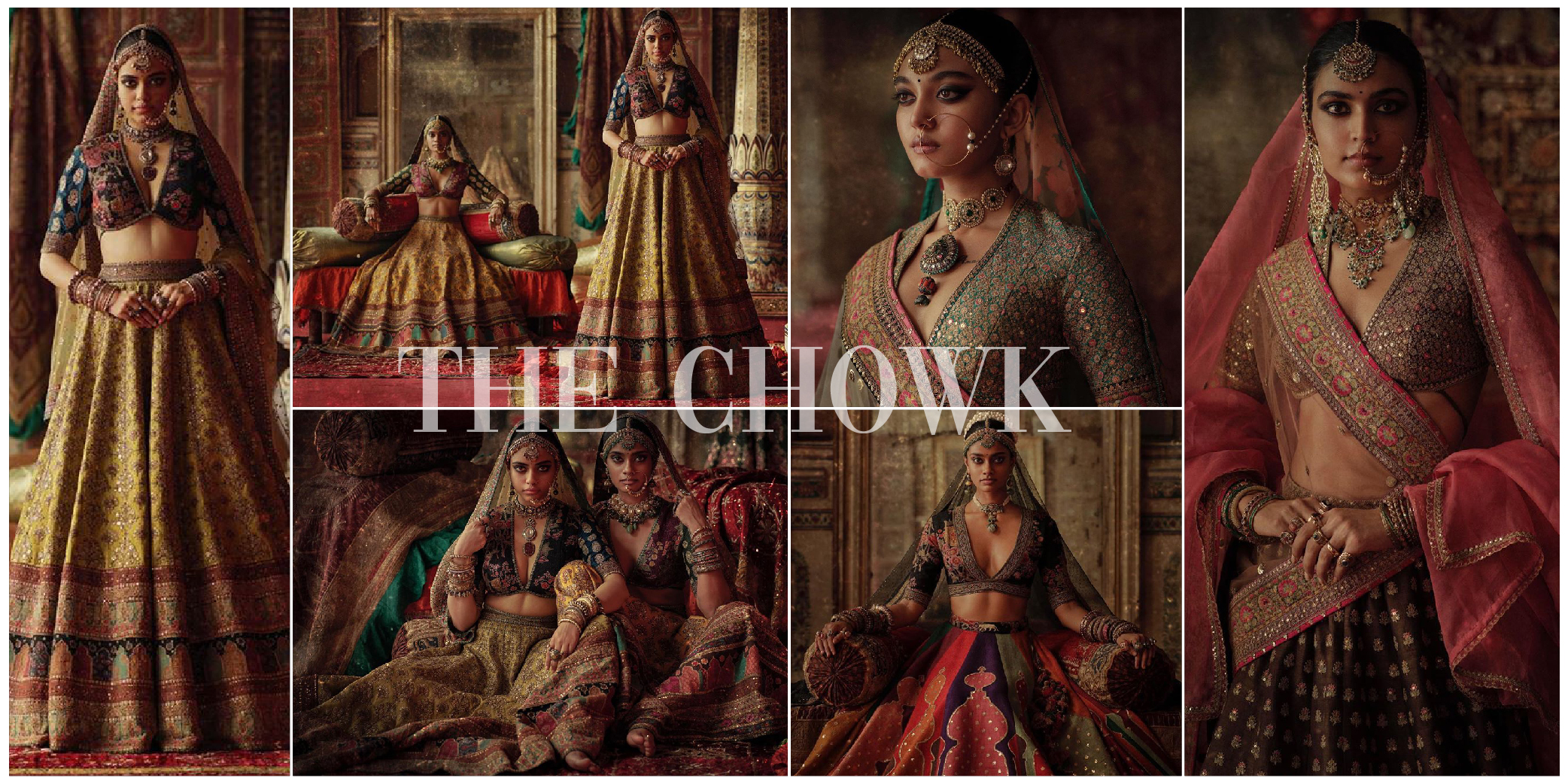 3. Isfahan
This particular portion of the collection has been inspired by Islamic artwork hence the outfits in this collection have been created using fine muslins, velvet, organza and malmal. The color palette has also been inspired by Mughal apparels and the shades found in these jewels and lehengas include pomegranate, jamun, fuchsia as well as feroza. The jewelry is inspired by Persian jewels. This collection is aesthetically pleasing and extremely soothing to behold.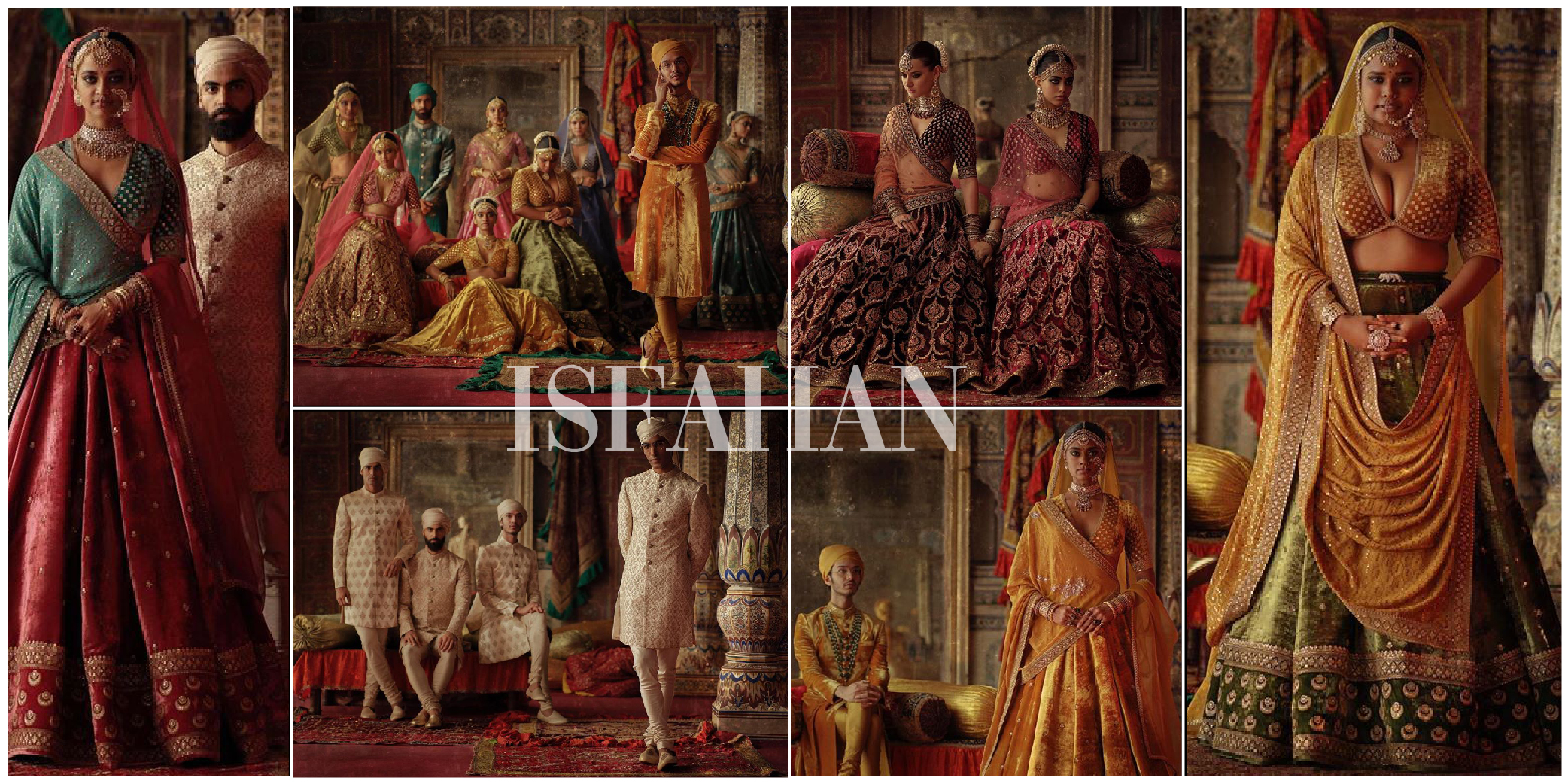 4. Nargis
Nargis uses a slightly lighter color palette. The jewels in this collection are in stark contrast with the apparels. The main color being used is beige along with the shades of pastel blues, yellows and pinks. These apparels and jewels are meant for daytime weddings and trust us at Bridals.pk that you'll look stunning in them!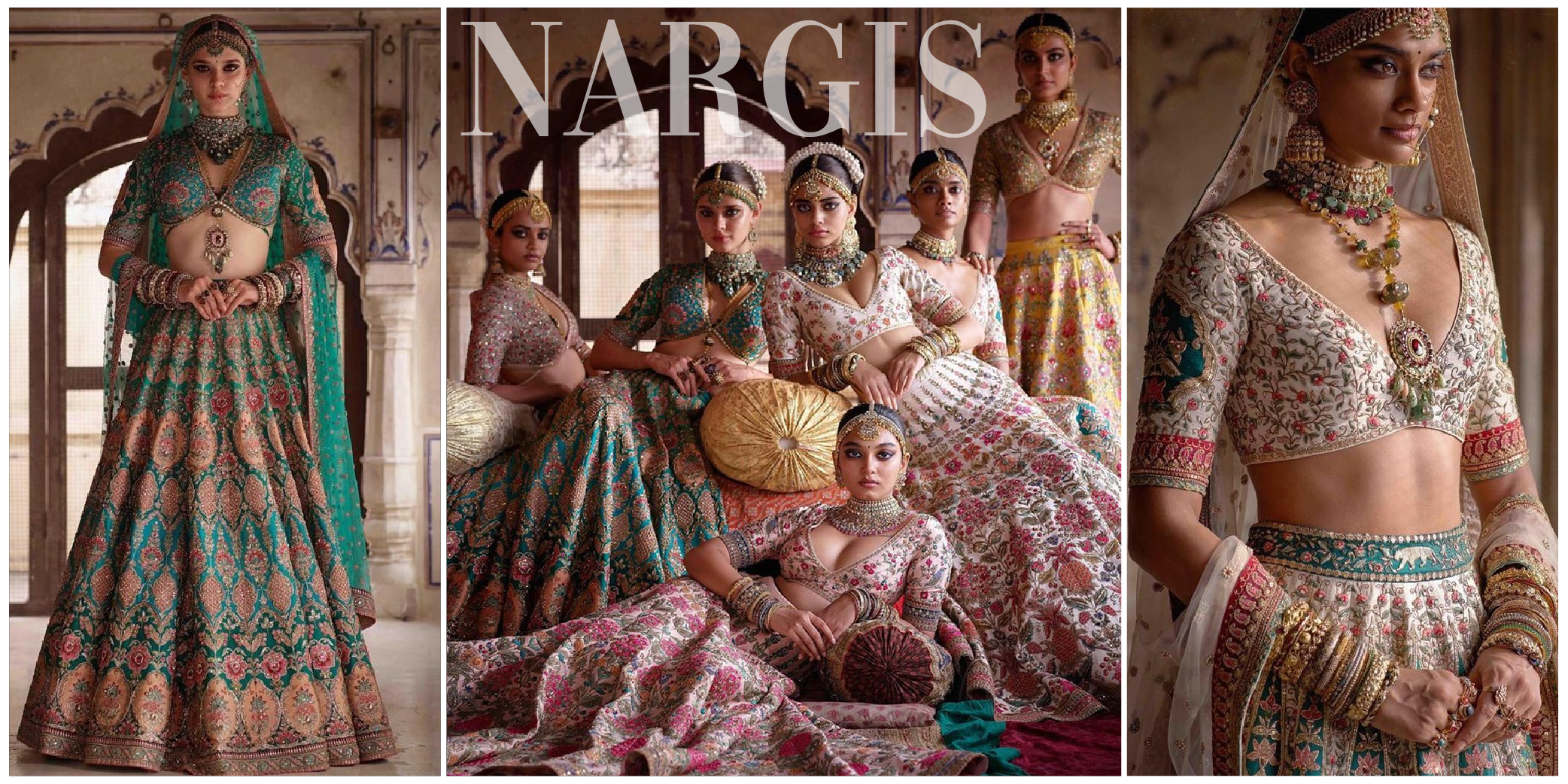 As said by the maestro himself everyone is a Sabyasachi bride! Go all in and get your hands on these heritage jewels in order to look like a princess!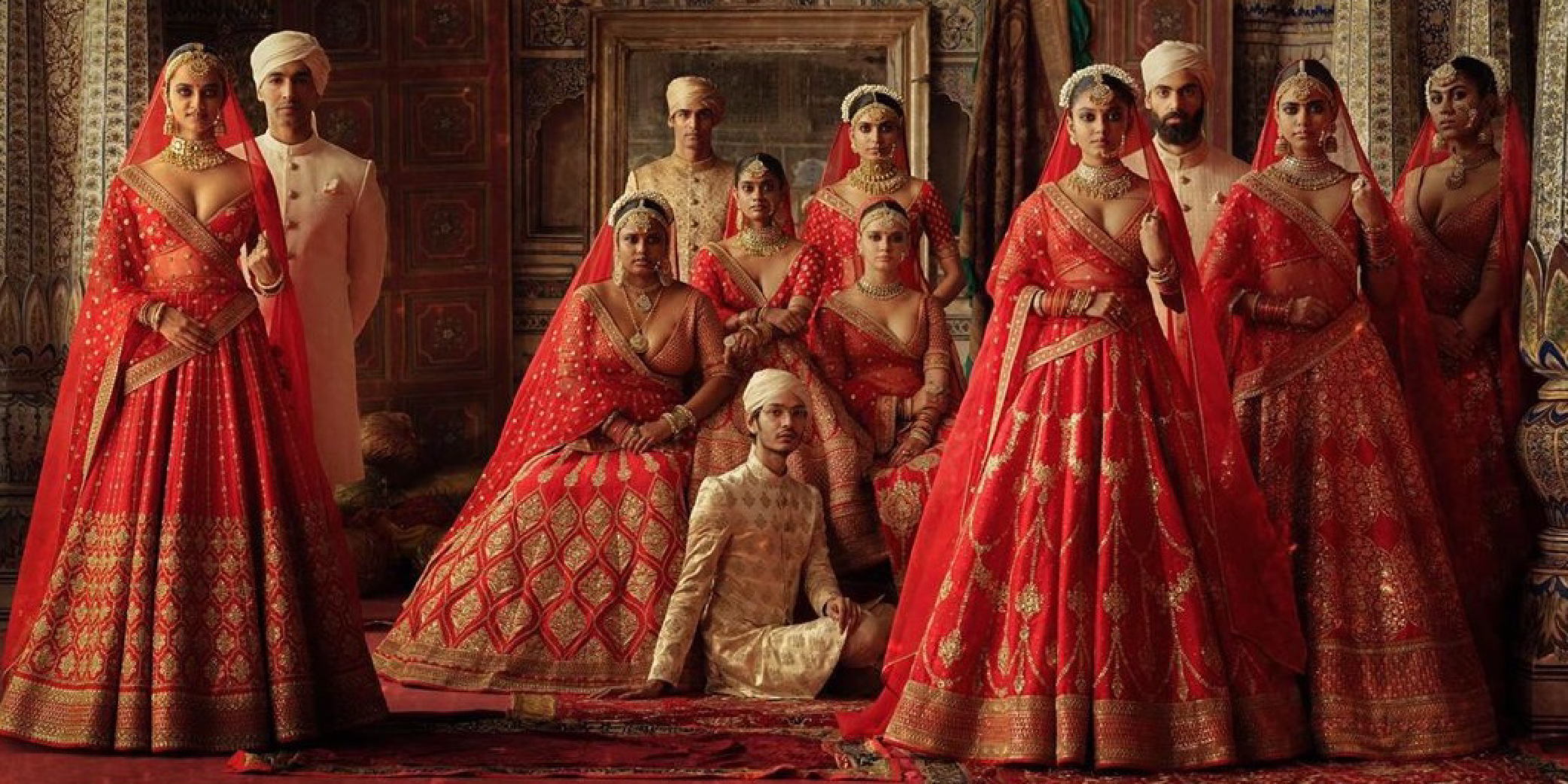 Sabyasachi's New Heritage Collection Charbagh Is The Talk Of The Town!
Description
The latest collection that we have hearts set on!
Admin
Bridals.PK
https://blog.bridals.pk/wp-content/themes/bridal/images/logo.png