Creative Ring Presentation Ideas For The Engagement
Apr 05, 2018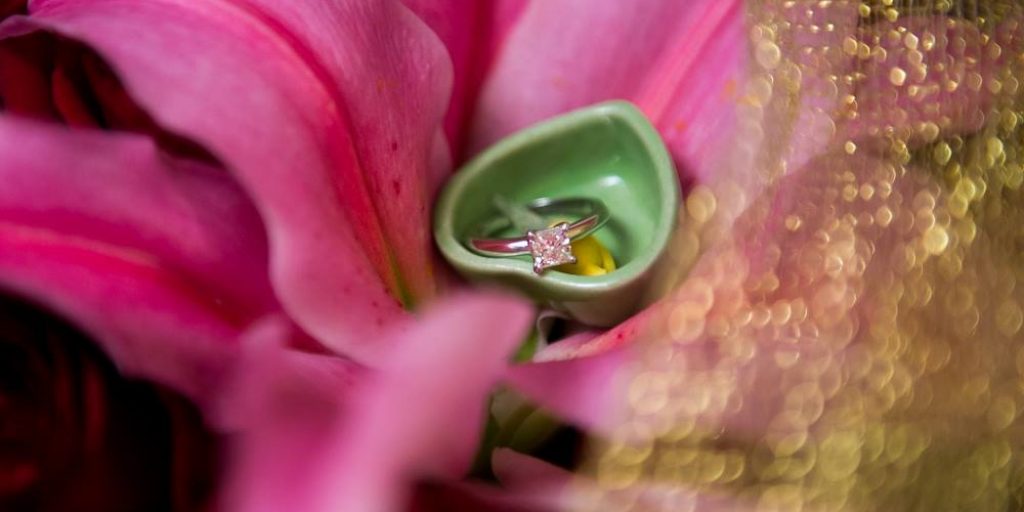 We have been following the same old monotonous trend of presenting the engagement ring when it comes to exchanging them. Wedding trends in Pakistan have evolved over the years and we feel like this particular matter needs some evolvement too. Why not make the exchange of rings more interesting! Here are a few simple, yet creative ideas on how to present the engagement ring:
Sunflower Casing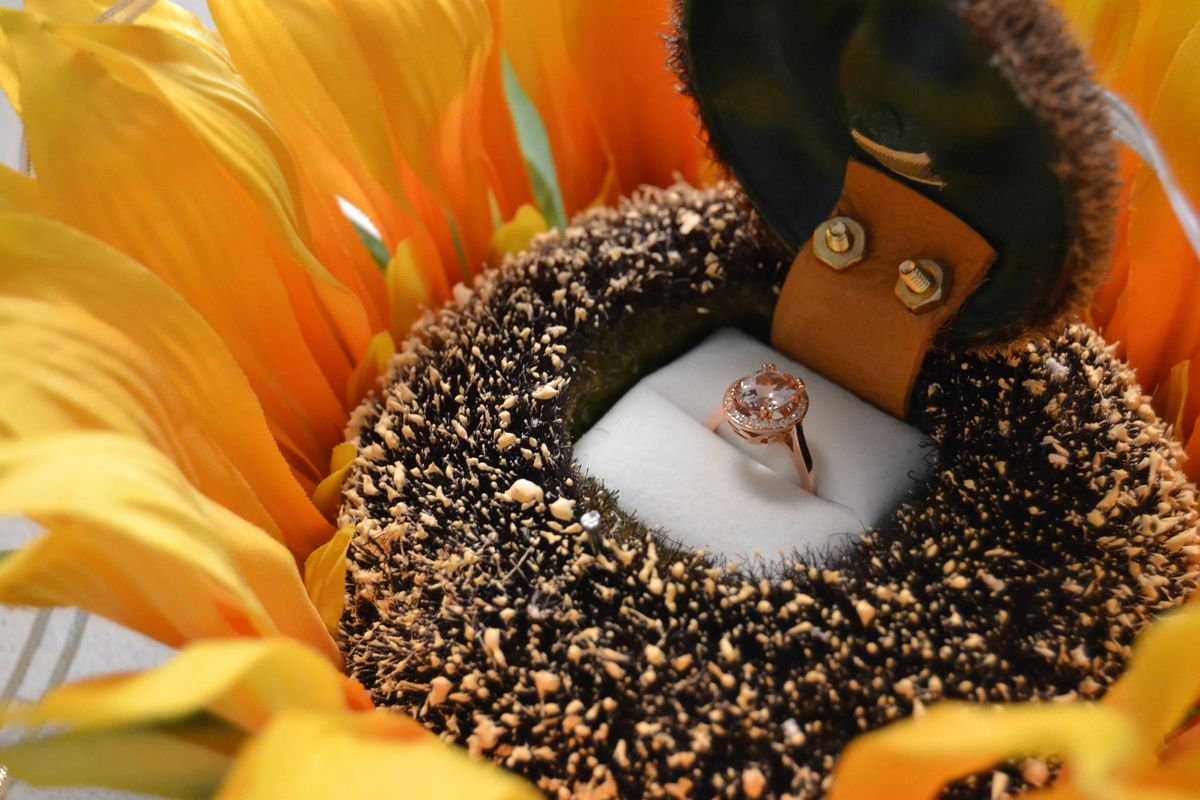 Presenting a very bright sunflower encasing, as bright as we hope the future of the couple be. This creatively done casing can for sure surprise everyone at the wedding. You can also go for other flowers as you like. Get creative!
Bird Cage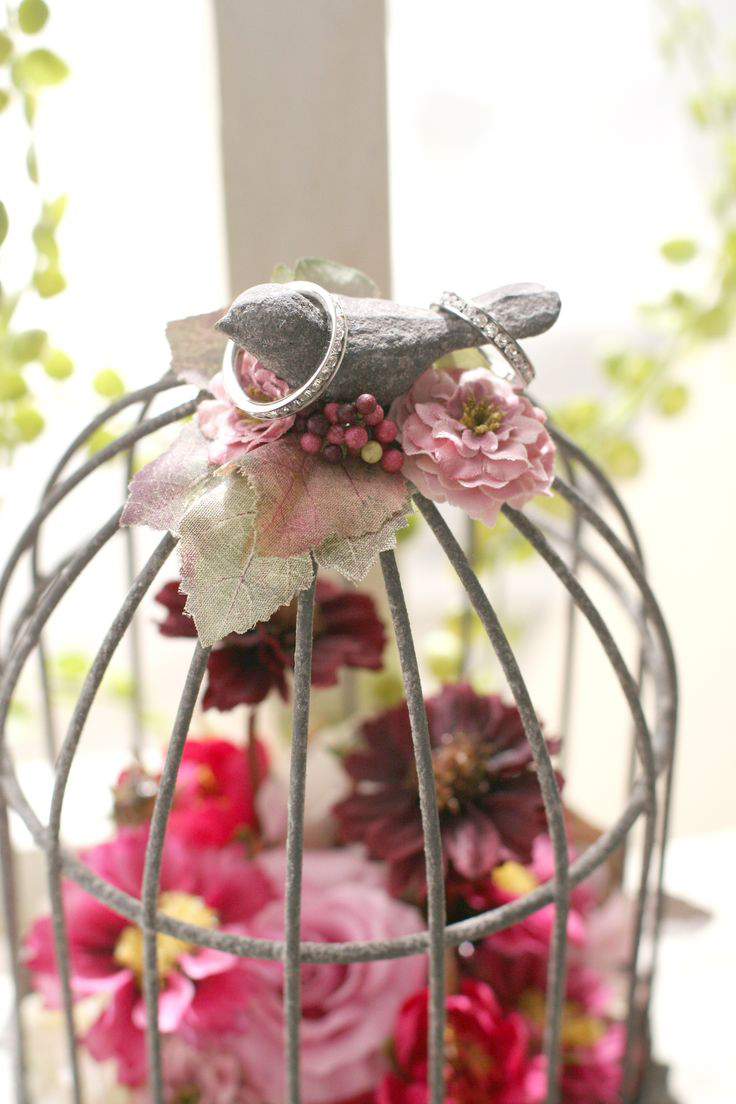 You can go as creative with this one as you want. Place the rings either on the top or even inside the cage with flowers surrounding it. The floral decoration adds a lot of aura and with such a romantic sight, who doesn't want to exchange rings!
Book Presentation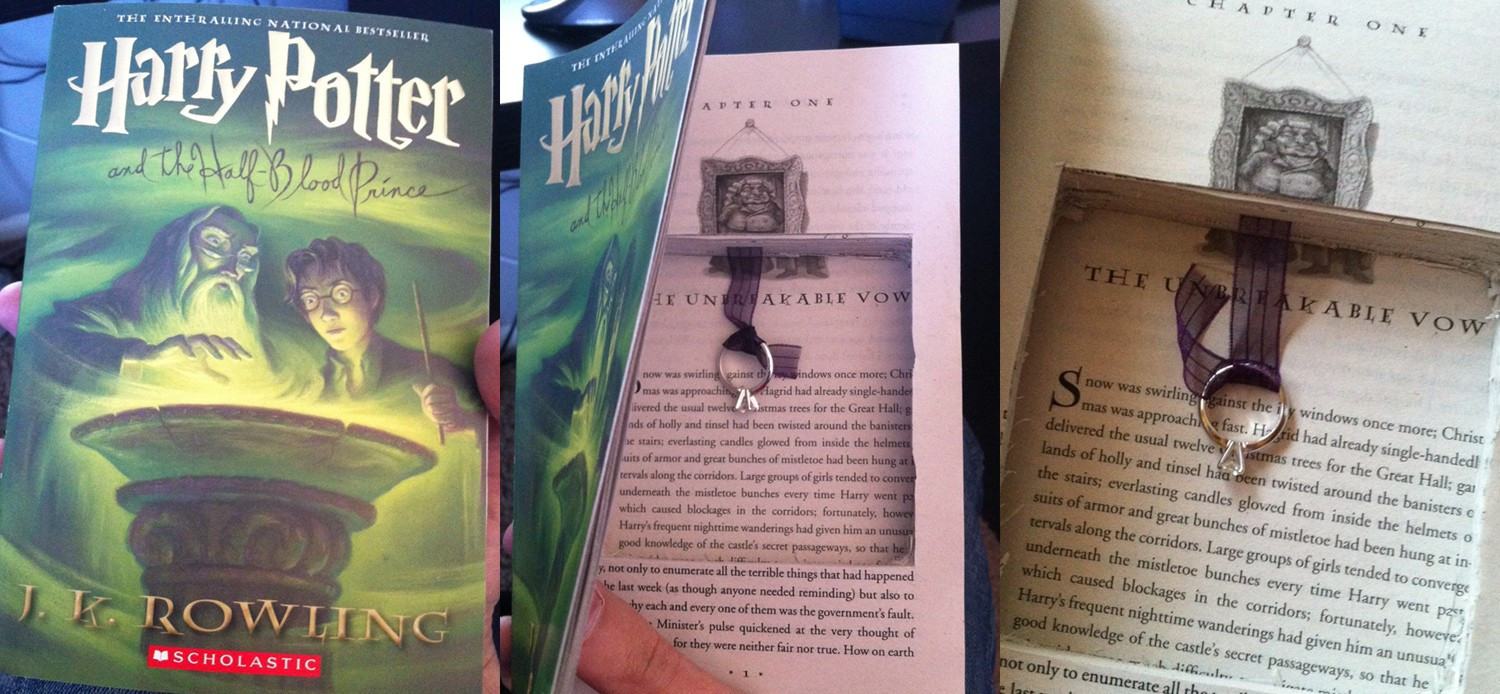 If you both love books, this is your kind of idea! Now we wouldn't suggest ruining a book for this, so you can print a hard cover of the book you both enjoyed reading, and cover the case with it. Do the inside in a similar way and you are ready for the best ring presentation anyone has ever seen!
Wooden Box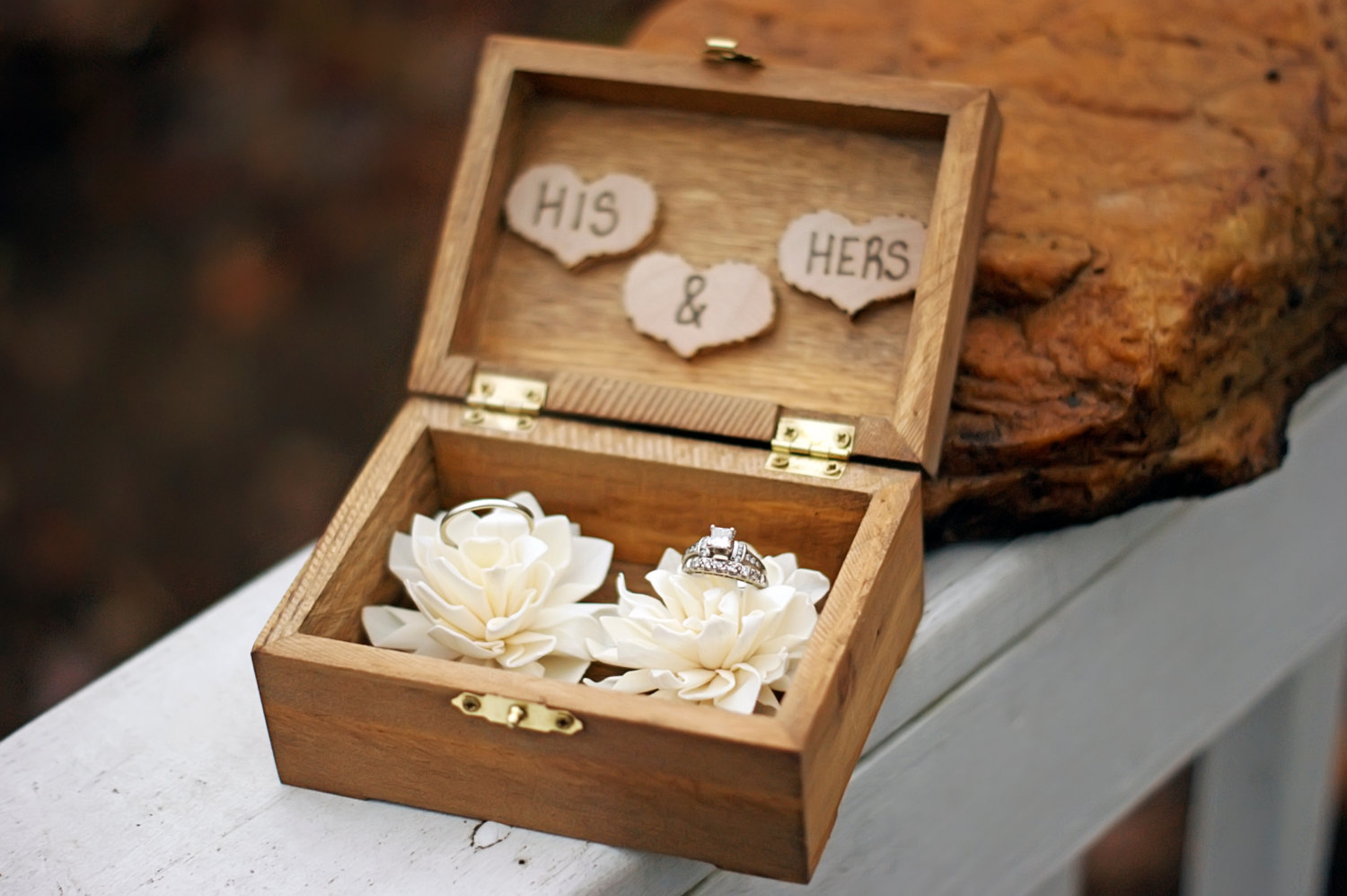 Wooden boxes have their own old school significance and you can customize that with cute tags and adding small flowers inside. Something different, right!
Handcrafted Wooden Box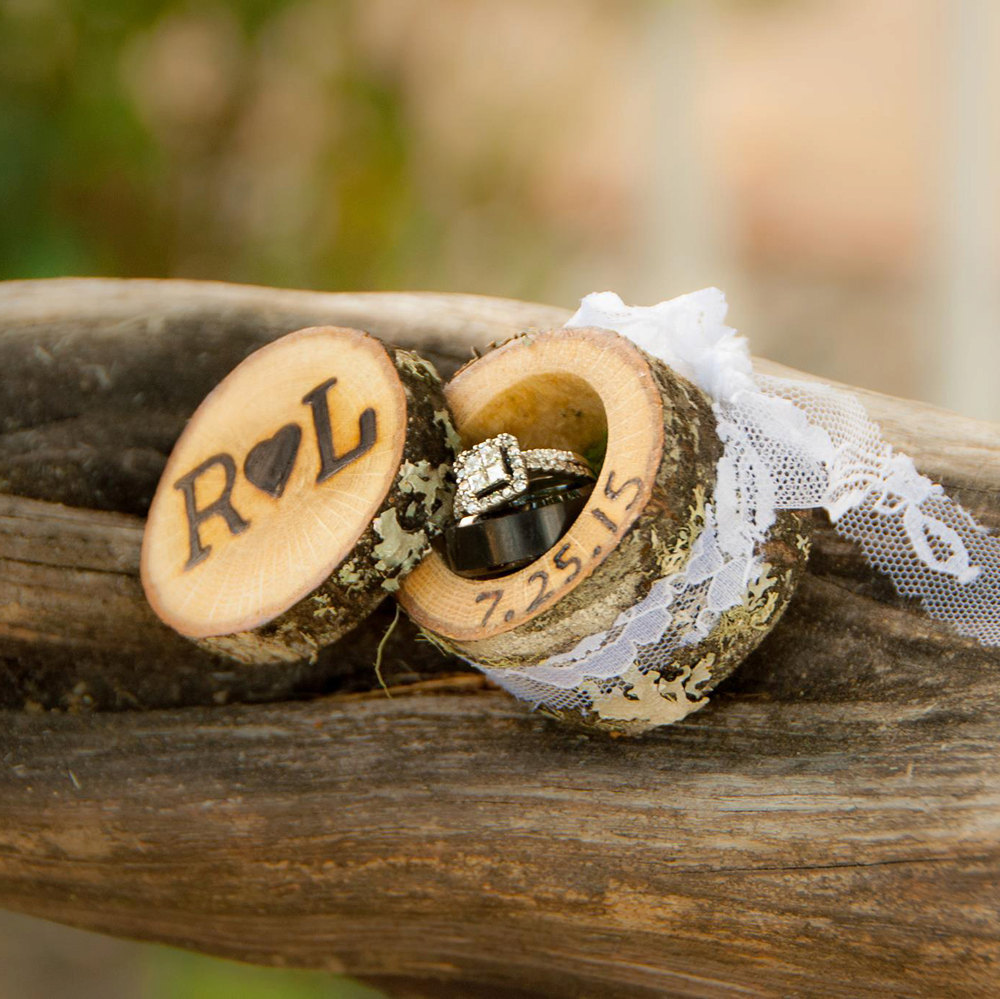 Make the box a bit more personalized and carve both of your intials and wedding date on it. This also makes for a memorable souvenir that you can keep with yourself. Add a lace or ribbon to add colour and elegance.
Seashell Ring Holder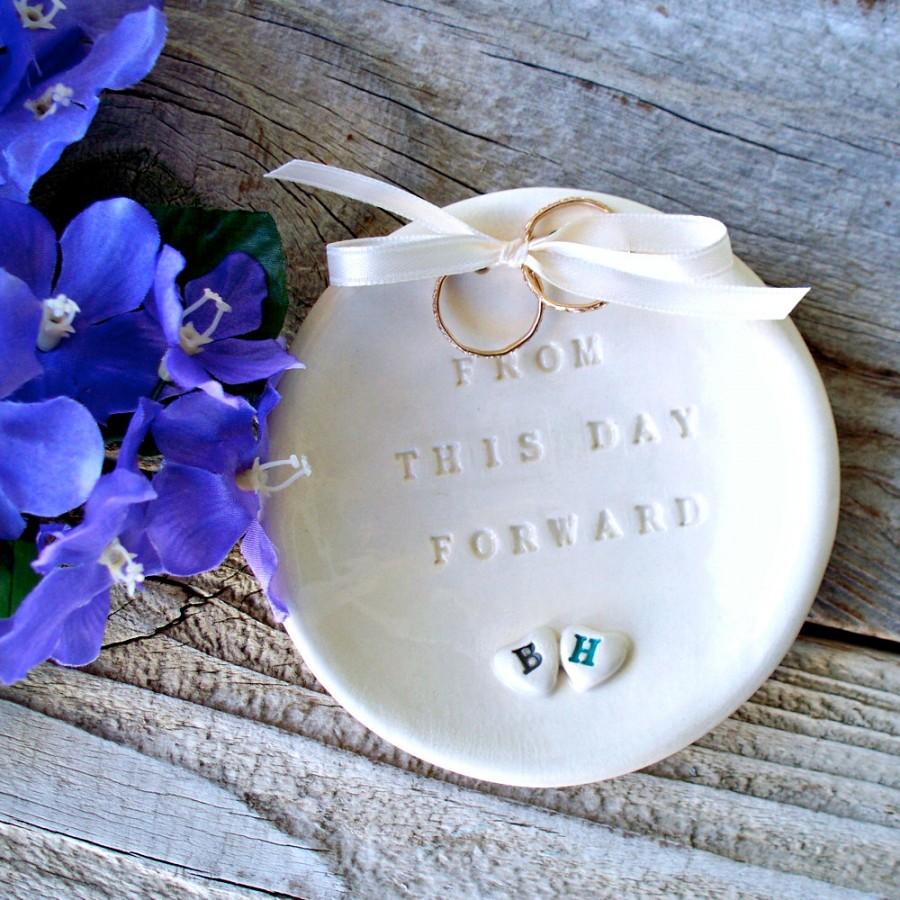 How pretty and perfect is this holder! The message makes the exchange even more special and you get to keep it with all its significant value! This goes perfect for a beachside engagement ceremony.
Secret Security Ring Bearers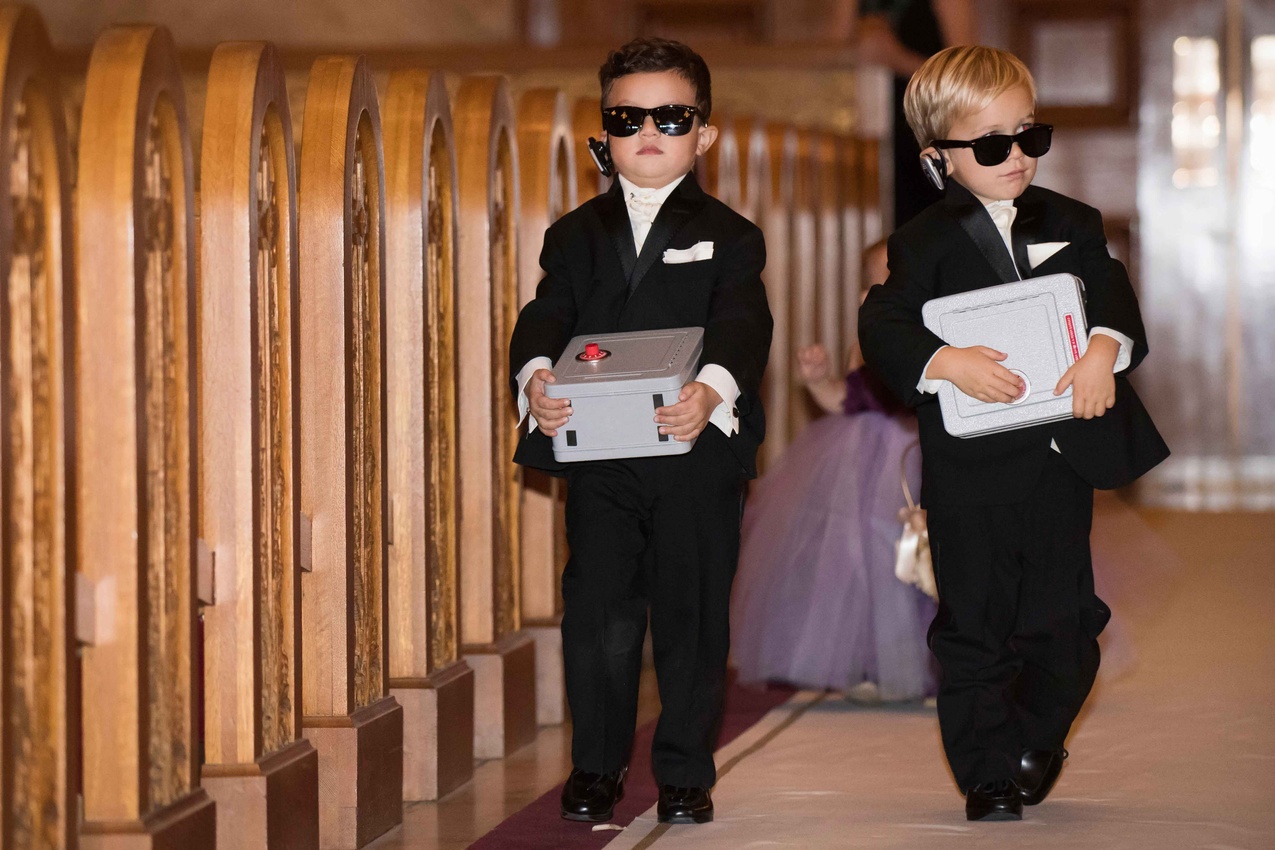 This might be the cutest and funniest idea that would definitely have people rolling with laughter! Dress up your nephew or niece as a secret service and have them bring the ring boxes down the aisle. Everyone will have a good laugh and you will score on creativity.
Garden/Flower Basket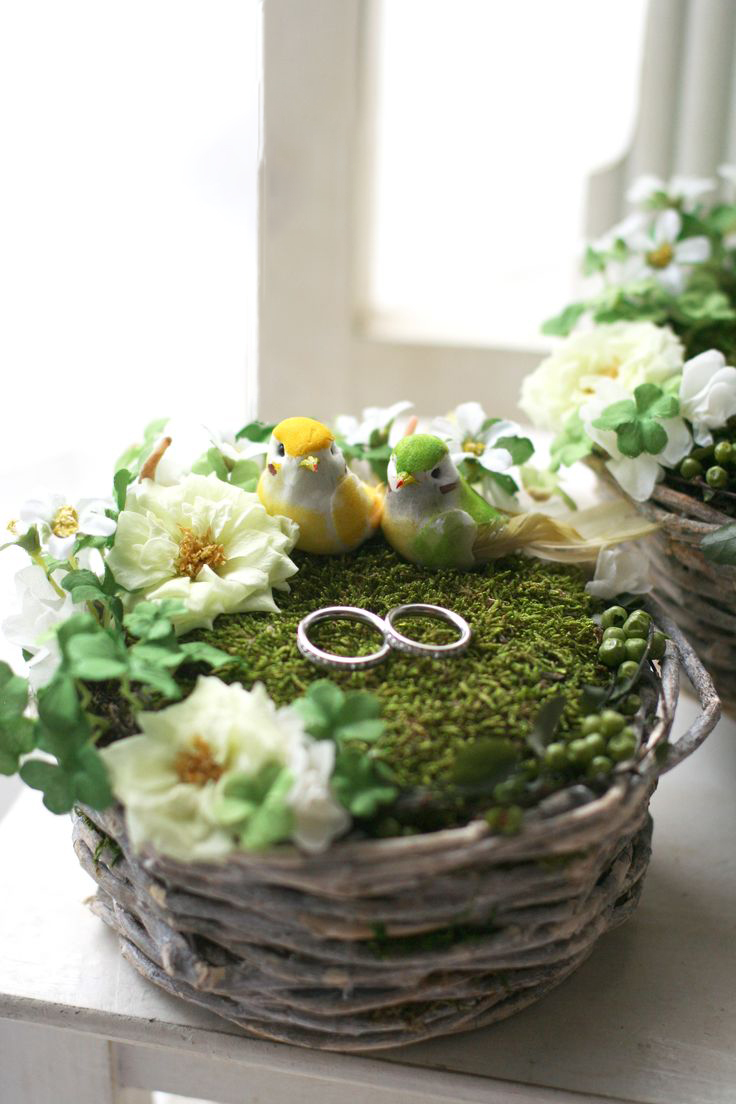 Baskets are always the safest and a very presentable idea for rings, but go creative and add a bit more aesthetics. Instead of just adding flowers, place two love birds and make a beautiful scene symbolizing the union.
Weddings are a time to get creative! Look up ideas, consult with your friends but most importantly follow our blog to make the ceremony more interesting by applying creativity. Let us know what other ideas do you have!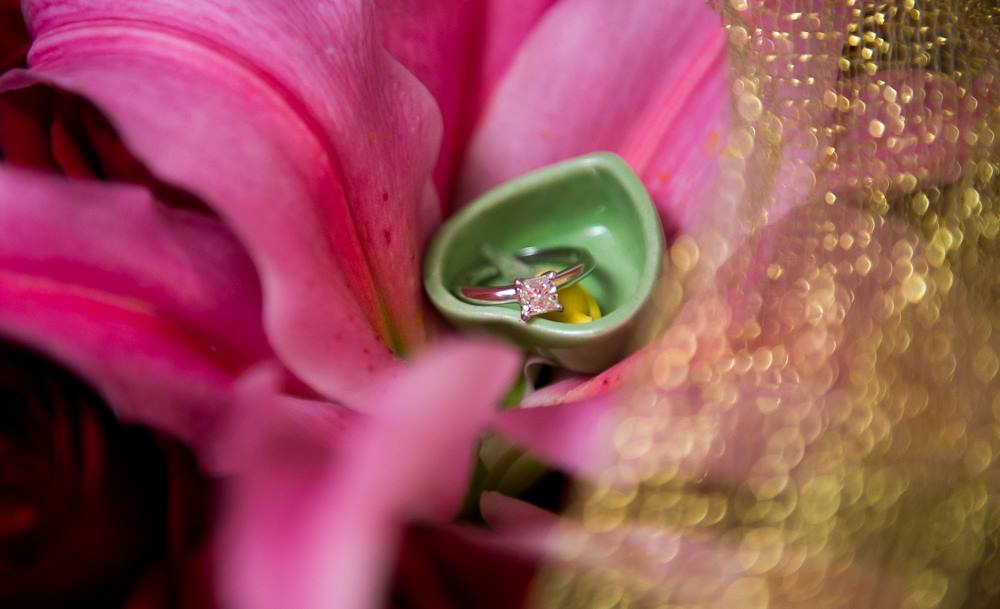 Creative Ring Presentation Ideas For The Engagement
Description
We have been following the same old monotonous trend of presenting the engagement ring when it comes to exchanging them.
Admin
Bridals.PK
https://blog.bridals.pk/wp-content/themes/bridal/images/logo.png