Sania Maskatiya's Malabar Collection Is What Every Bridal Dream Is Made Of!
Jan 03, 2019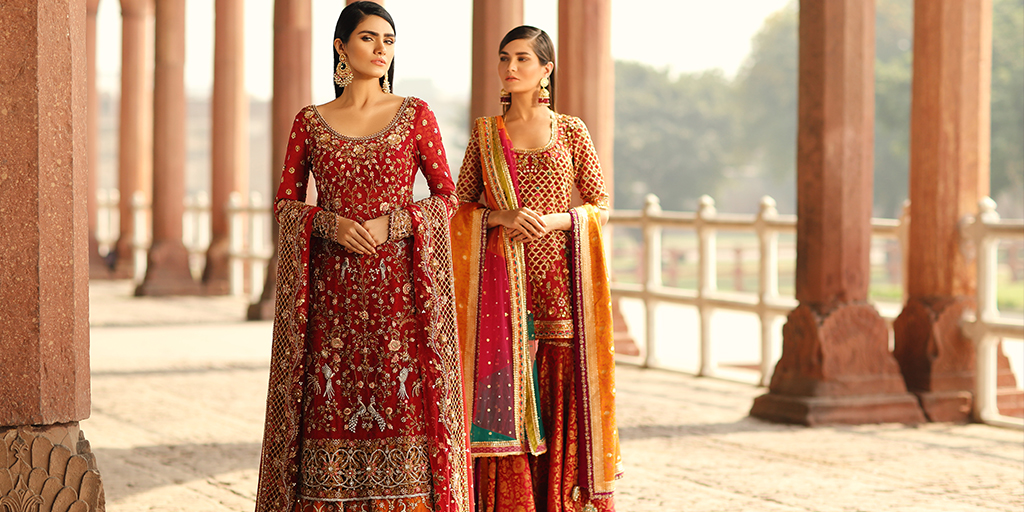 If you are to tie the knot this fall, "Malabar" bridal collection by Sania Maskatiya is the best place to start your dress hunt. Why? Because it has every vintage and contemporary silhouette you might wish to don on. There are long maxis, long shirts, short shirts, ghararas, lehnga cholis… the whole collection is a celebration of diverse interests and personalities of women around us. You would have some really interesting color options to flirt with and the embroidery patterns are an embodiment of the eastern romanticism of weddings, nostalgic of the tradition of all the women who walked the aisle before. The detail of embellishments is simply exquisite and begs to be admired from up close and once-over.
Brilliant Reds & Feisty Orange
The reds in this bridal collection are for the modern day bride. They're minimally enamored, yet the bold red and dove gray combination is idyllic for your big day. The embroidered peacock patterns are reminiscent of the Mughal Era without being too loud. The orange tones in both other articles are inspired from the golden days and are combined with the rust, reds, greens and coral; giving you a perfect bridal pallet to design a look that rivals the Nawab nobility of the east.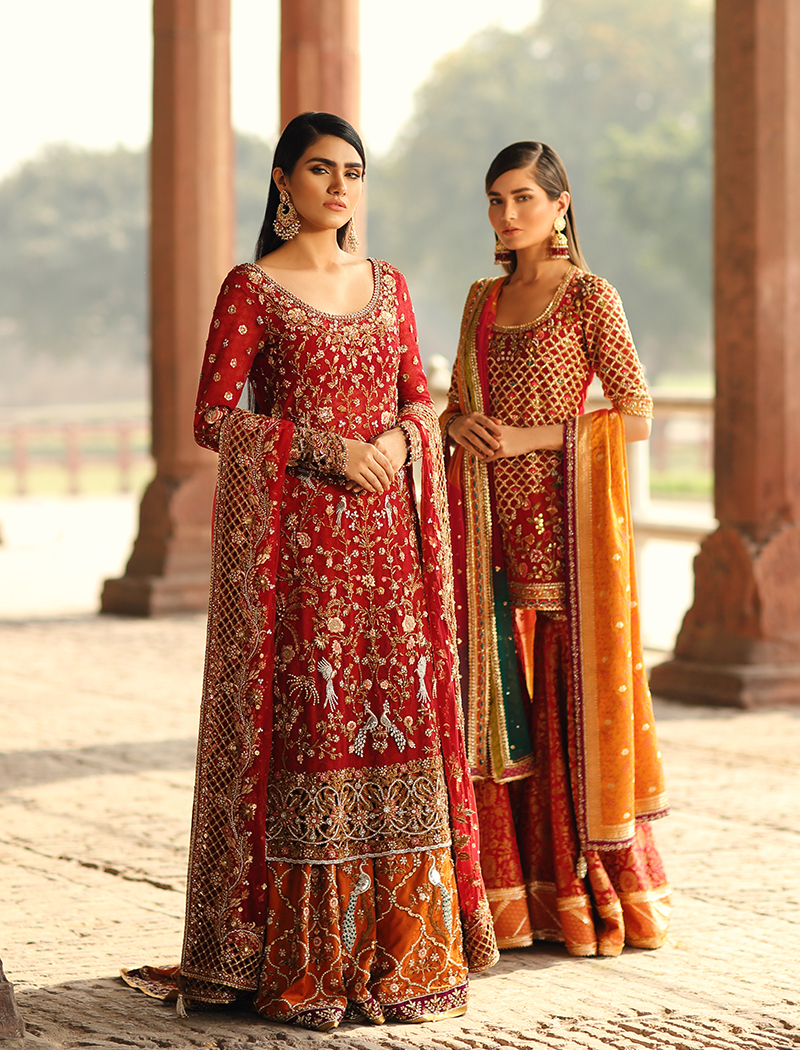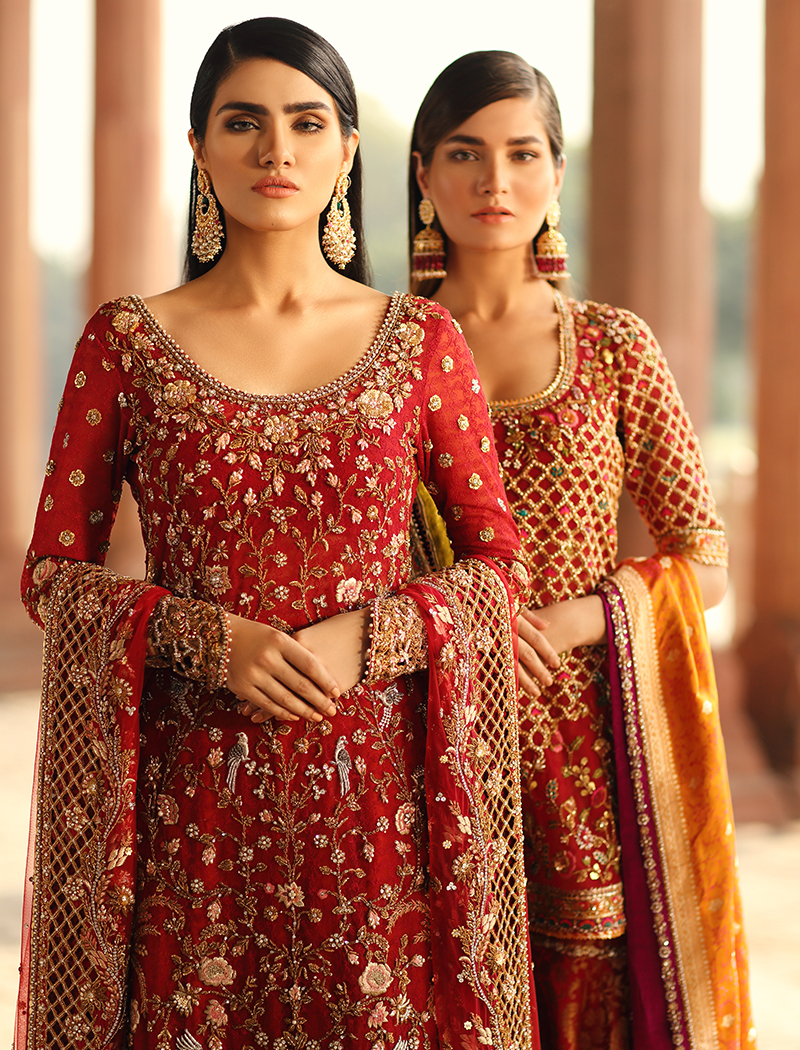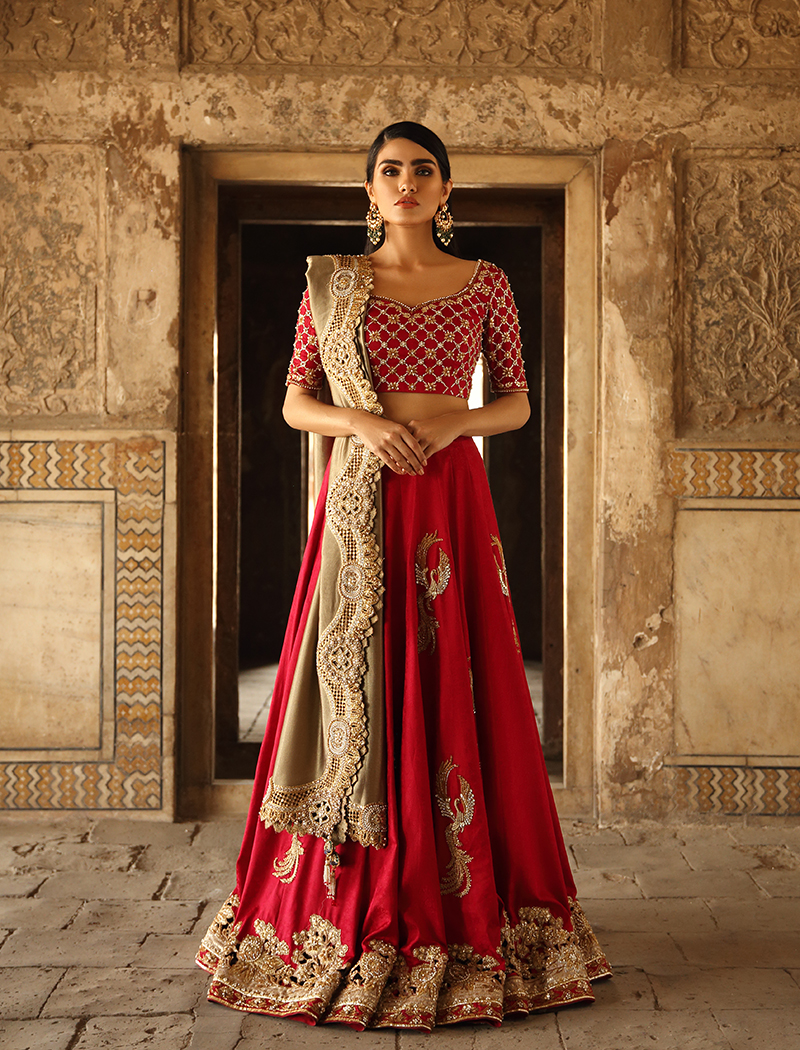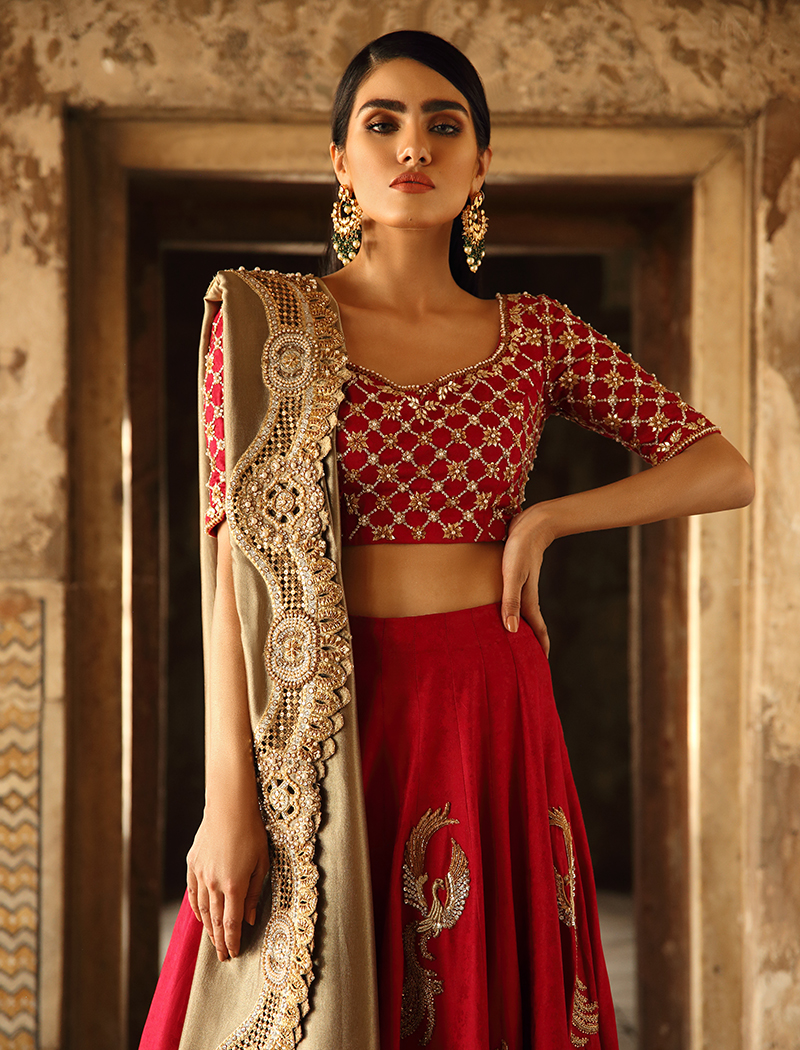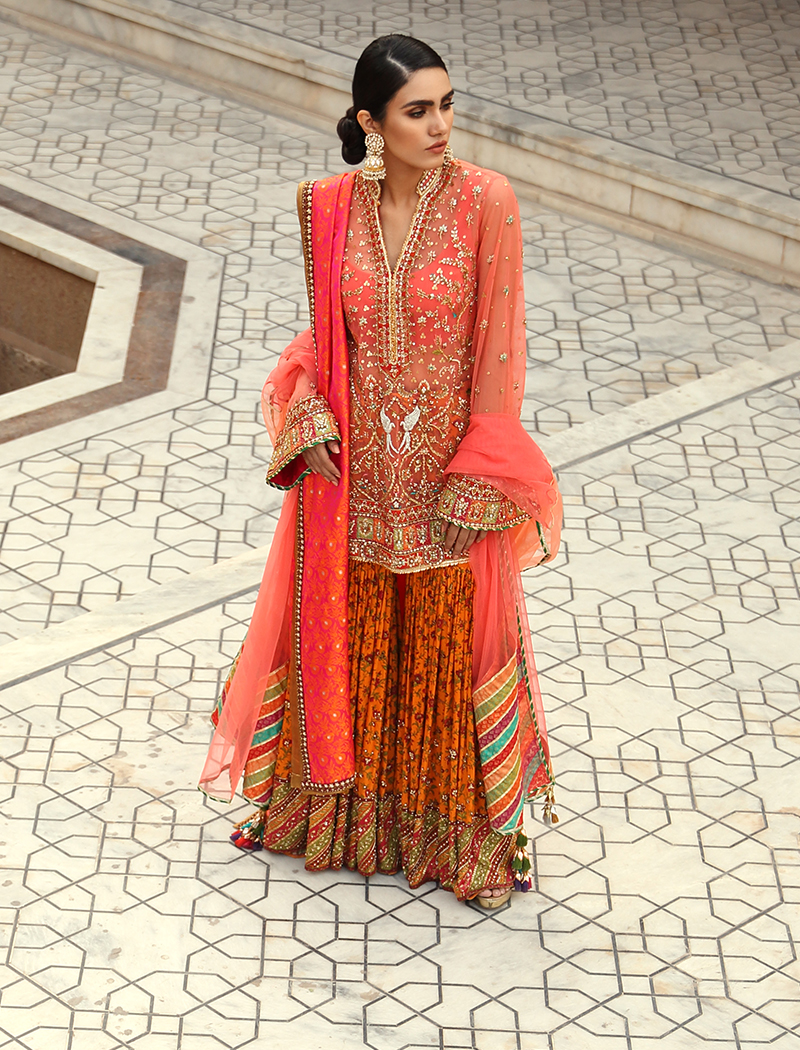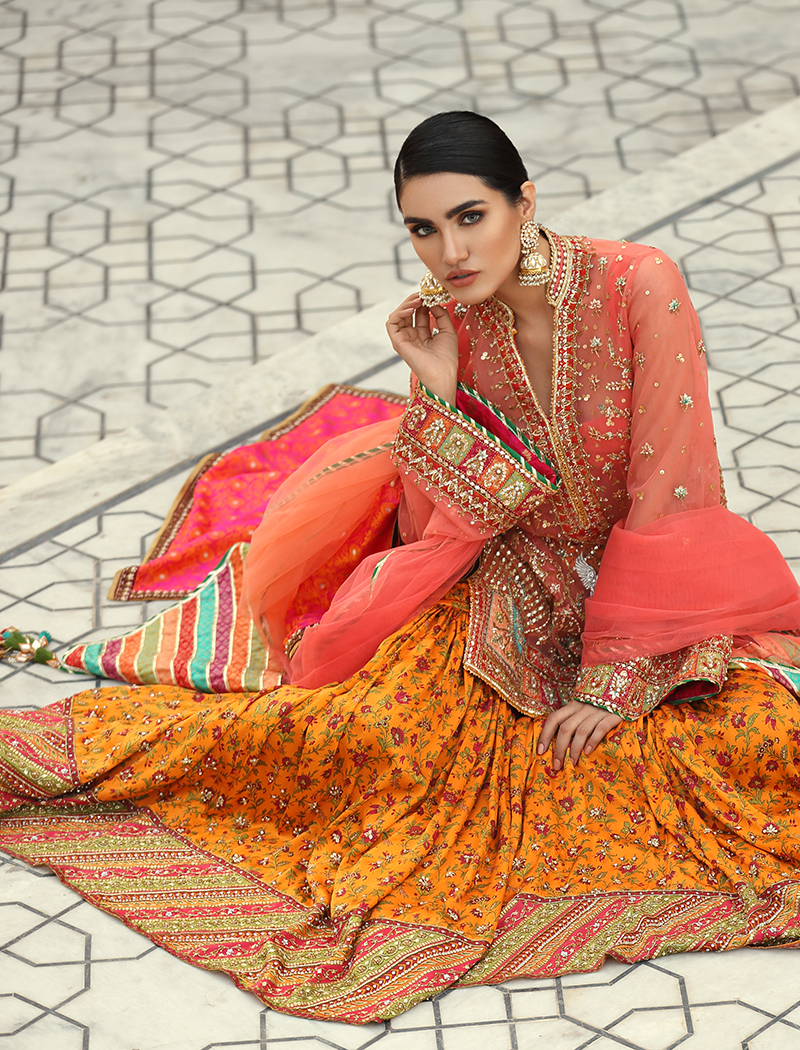 Charismatic Champagne
You might wish to wear these pale gold and champagne tones for either the big day or the reception and they are sure to give you a regal look. Pale golden tones will also offer you more chance to be dramatic with your makeup, you can go minimal or choose full smoky looks and bold lip tints. What's more? You can wear contrast jewelry with colored stones to have a more pronounced impact.

Blossoming in Blush & Peach
The articles in blush and peach are again created for both a tasteful contemporary look and a tried & proven traditional flair. One is adorned with metallic silver that can be pulled off with a dramatic makeover, the other is your floral fairytale happily ever after. Whichever you choose for your big day depends on what style truly represents the inner you. Ask yourself if you are a traditional bride or if you are looking for something more modern.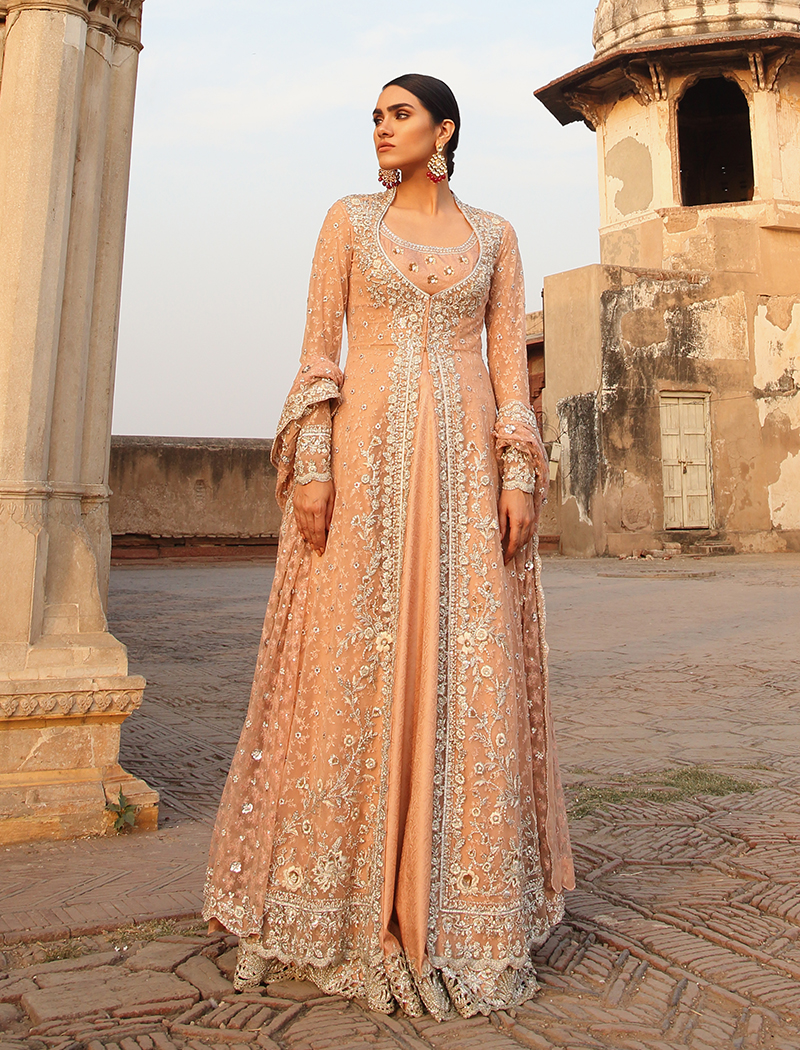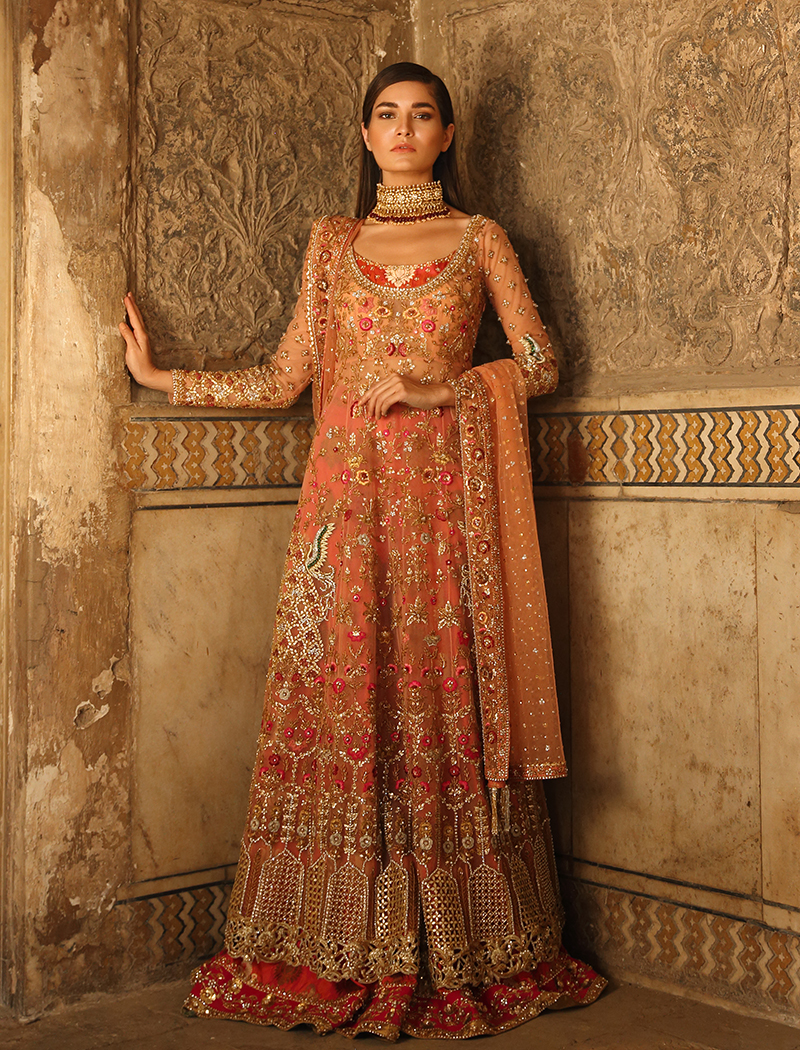 Ethereal Candescence
These white and silver articles are absolutely swoon-worthy. The detailing on the silver net embroidered article is timeless in its grace. Combined with the palest gold, this article is the one you wouldn't wish to ever part with. The white article is traditional in a way that's unconventional for a bride, which makes it a perfect piece for your elegant wedding festivities.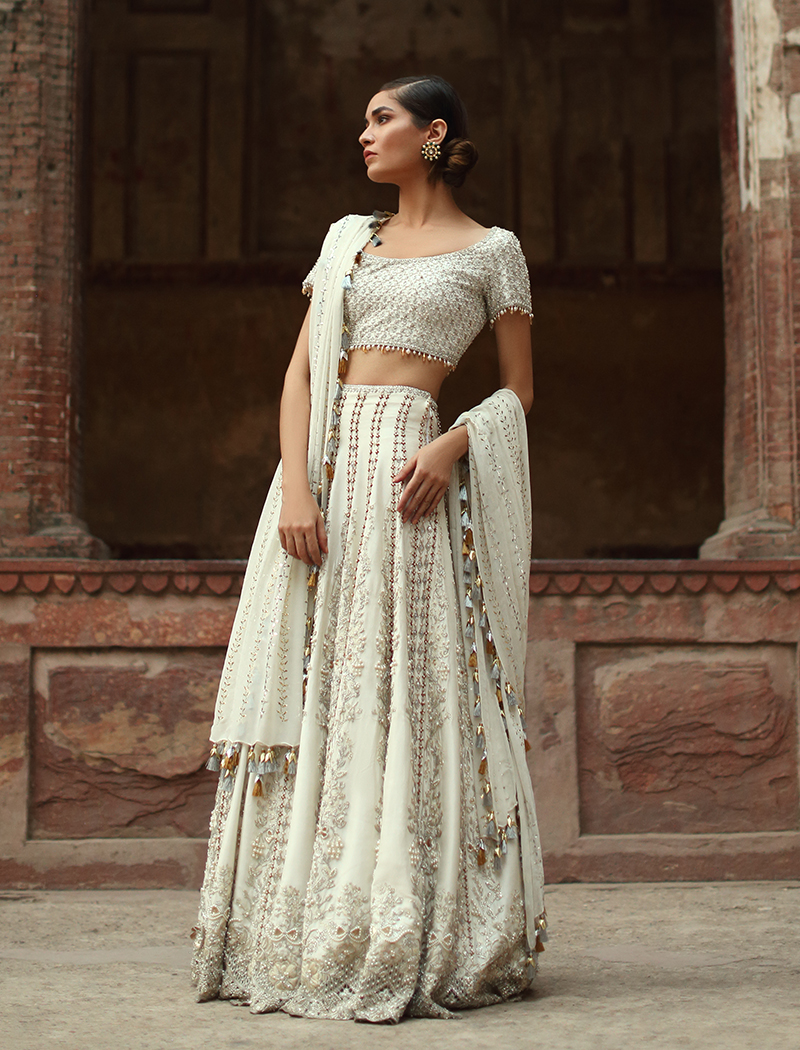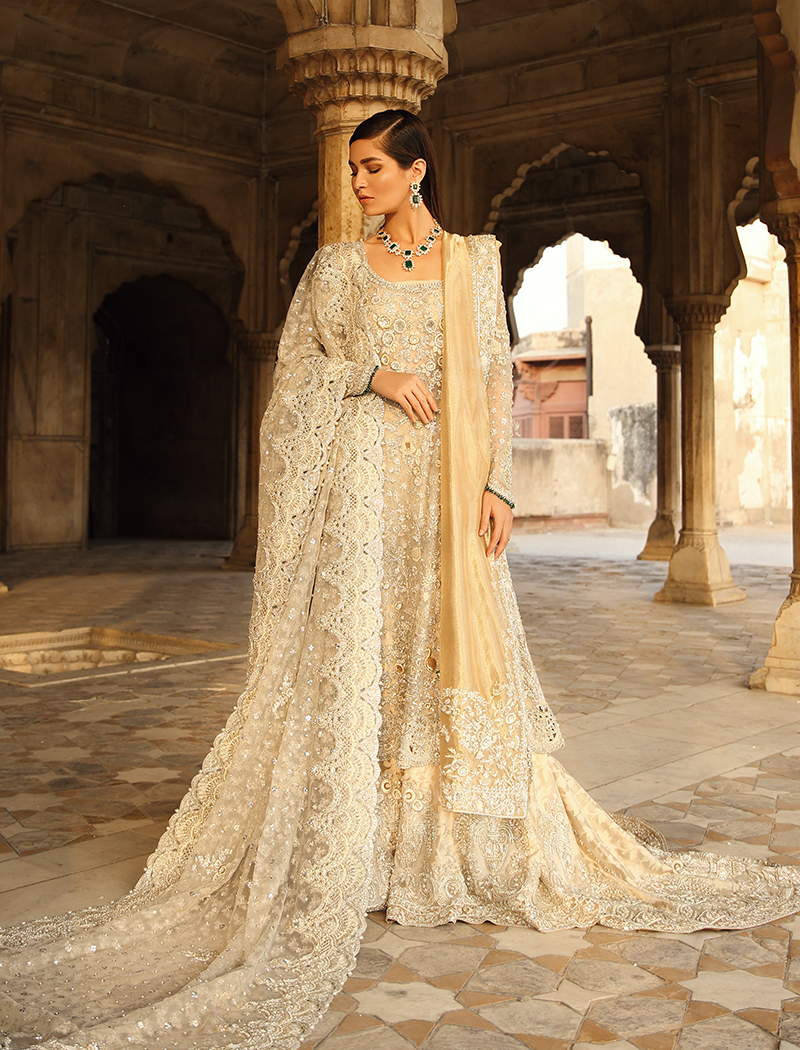 Did any of these pieces make your heart flutter? If yes, then Malabar bridal collection by Sania Masktaiya might also be where the dress hunt ends.
Sania Maskatiya's Malabar Collection Is What Every Bridal Dream Is Made Of!
Description
Artistic concoction of modern & contemporary