Fahad's Hussayn's Nautanki Rani is Quite the Kahani
Jul 02, 2017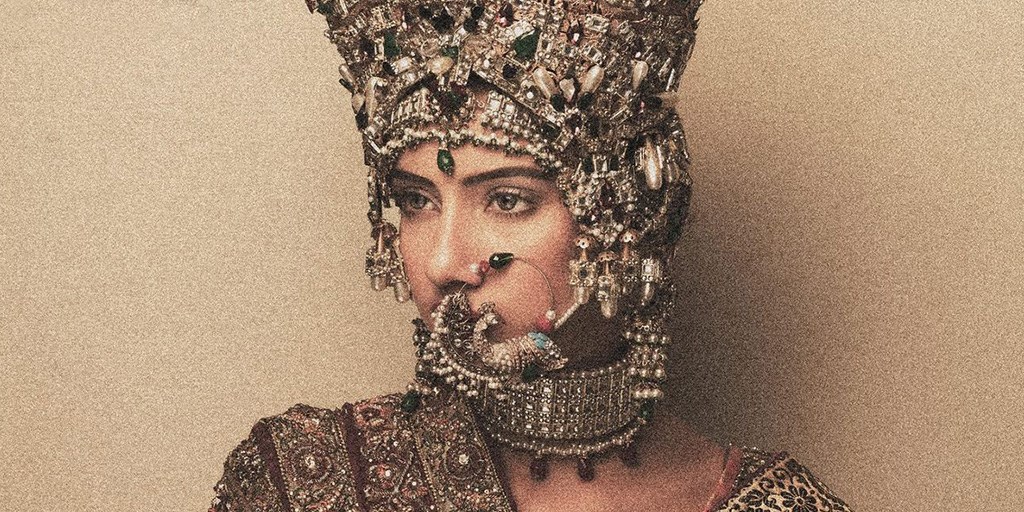 Notorious for his unique designs, each of Fahad Hussayn's collections speaks of his love for epic fantasies. From Laal Nagar to Matam to the latest Dara Shikoh Aur Sunehri Churail, Fahad's bridal collections dispel the conventional designs with conviction, crowning him the ultimate fashion extraordinaire. Our pick for today is yet another thrilling concoction of fashion and drama called 'Nautanki Rani'. If there's one thing Fahad Hussayn is famous for apart from his unmatched designs, it's the dramatic titles he gives to his collections.
Fahad's fascination with the cultural elements of Pakistan and India, as well as his architectural appreciation of the area is not unknown to his followers. His love for the history, culture, architecture and remnants of the past is frequently reflected in his collections. He designs in detail incorporating historical artefacts as he does so. Nautanki Rani, derives its inspiration from Multan's folklore and showcases an impact unmatched by many collections which have been released in the same time frame. Fahad has simply done what most have not been able to do: to combine his passion with his profession and then market them in a unique way. His styles boast freedom and heavy artwork and this is easily visible in Nautanki Rani. Interestingly, this collection is not gender specific and caters to the designs related to both genders. Let us have a look at this designs below and see for ourselves his take in this new collection.
Classic Feminism: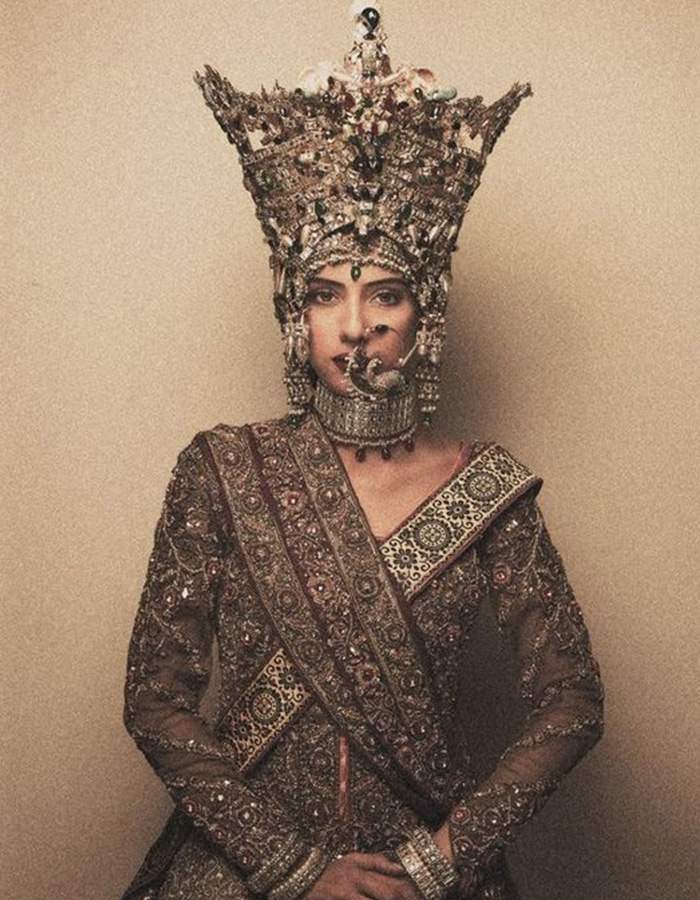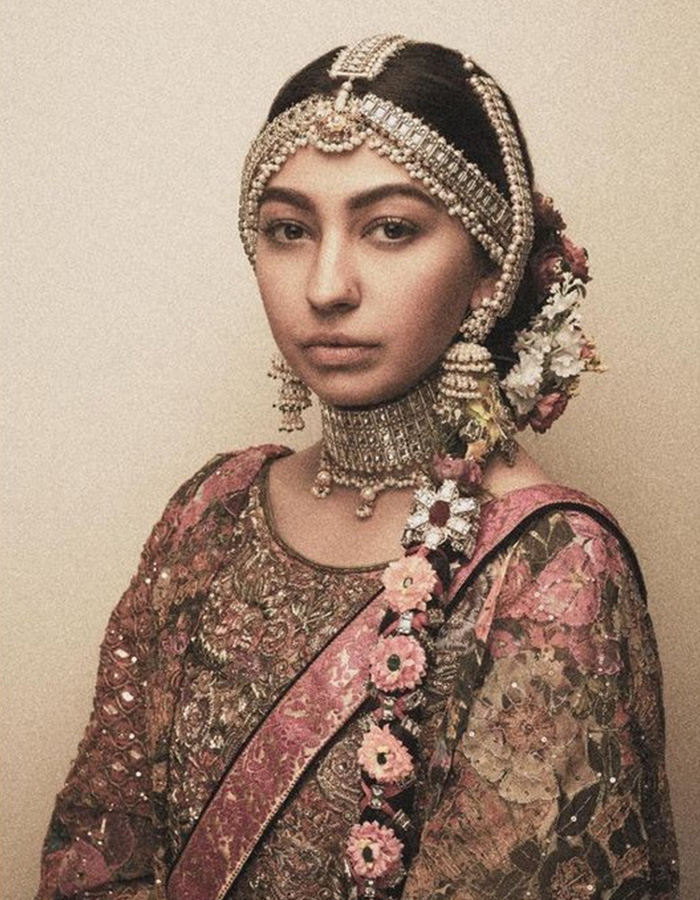 Fahad aims to present the past with his own take. He does so brilliantly. For instance, take a look at these stunning dresses he has designed. One of them registers dense design work paired with an awry atmosphere. The darkness, the density, the gloominess and the dreariness all pair up to give an imposing look.
The second dress showcases class. The class of the classics, precisely. The pink color against a dark color takes us back to times when princesses used to dress up just like this. Their magnificence, their class can still be worn today by buying one of these intense articles.
The Beauty Laden with Artwork and Jewelry: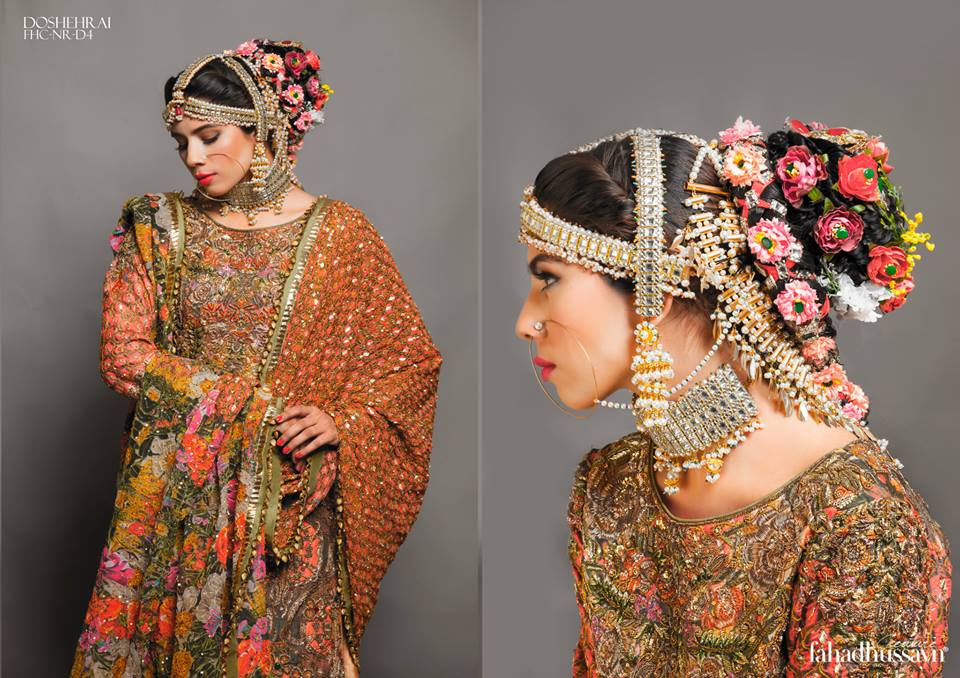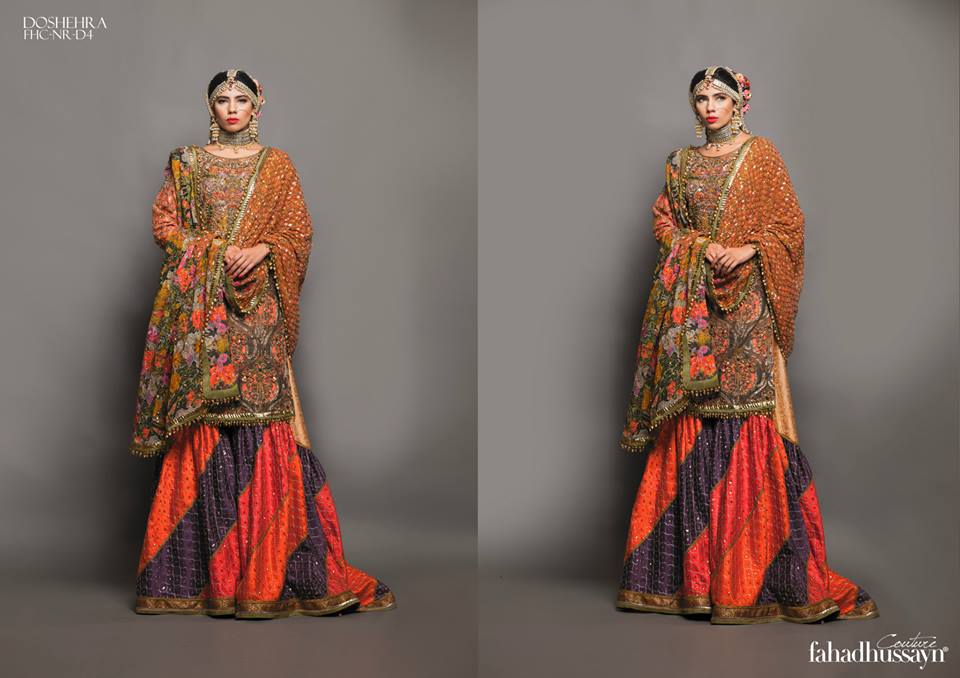 We all know how, in the past, women used to wear heavy clothes with lots and lots of jewelry. Especially, the noble women and the princesses wore very heavy clothes. This is just the type of dress princesses used to don back then. With gorgeous floral colors and patterns this dress is unique in its own right. The lehenga complements the embroidered shirt fully and enables you to register classy and noble looks.
Anarkali: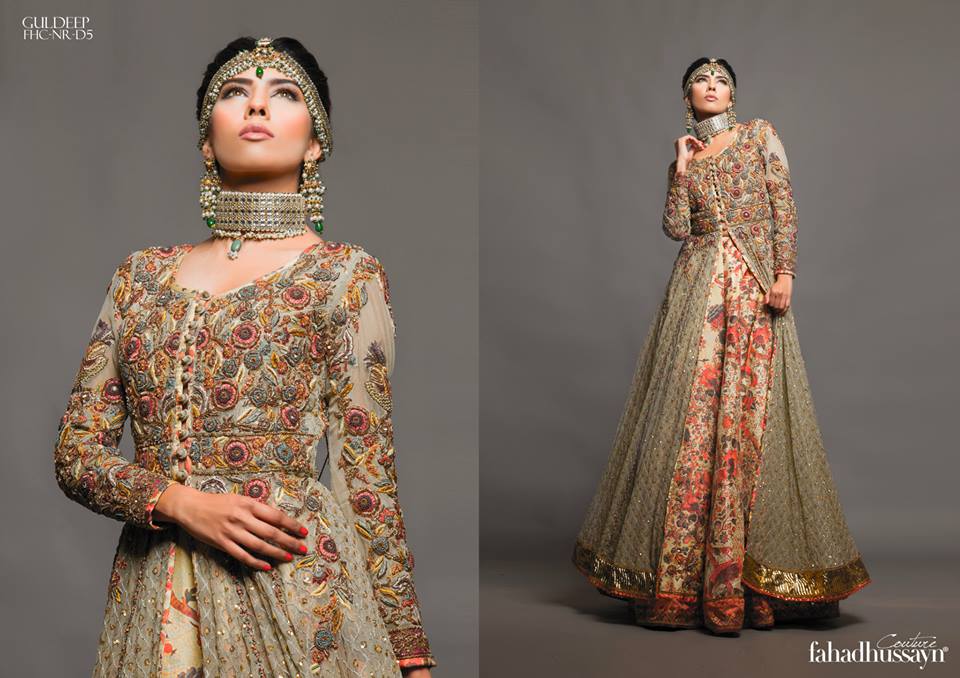 Remember the tragic heroine Anarkali who was notorious for her good looks and the Prince Saleem who was madly in love with her. This dress reminds me of those days. Does it remind you of those days, too? The floral pattern, the alabaster color of the dress, the delicacy all pair up in this wonderful article.
The Sindhi Nautanki Rani: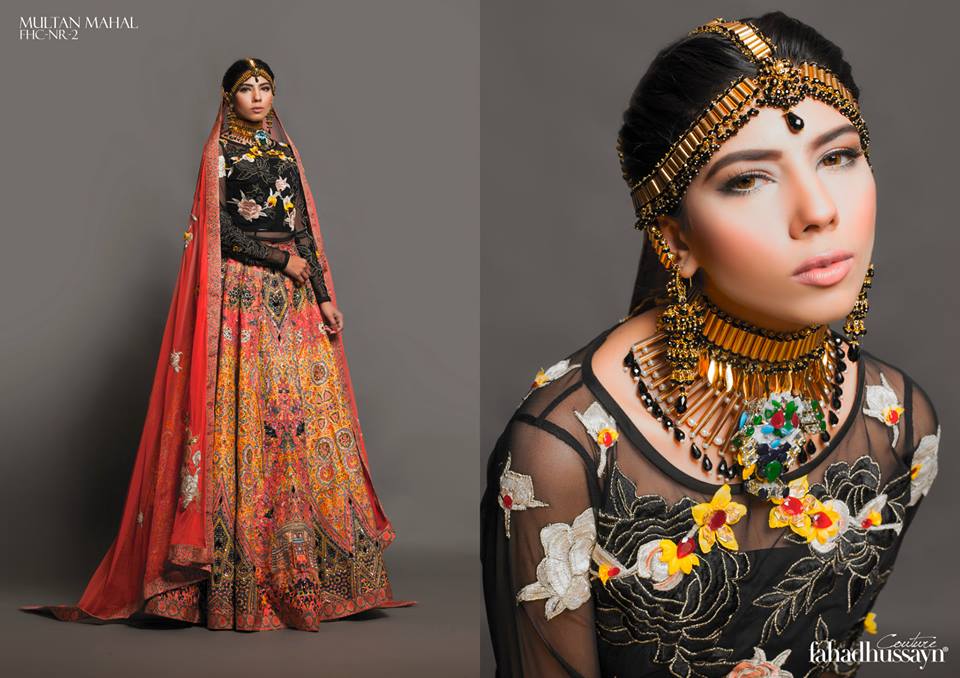 The Princess from The Mughal Empire: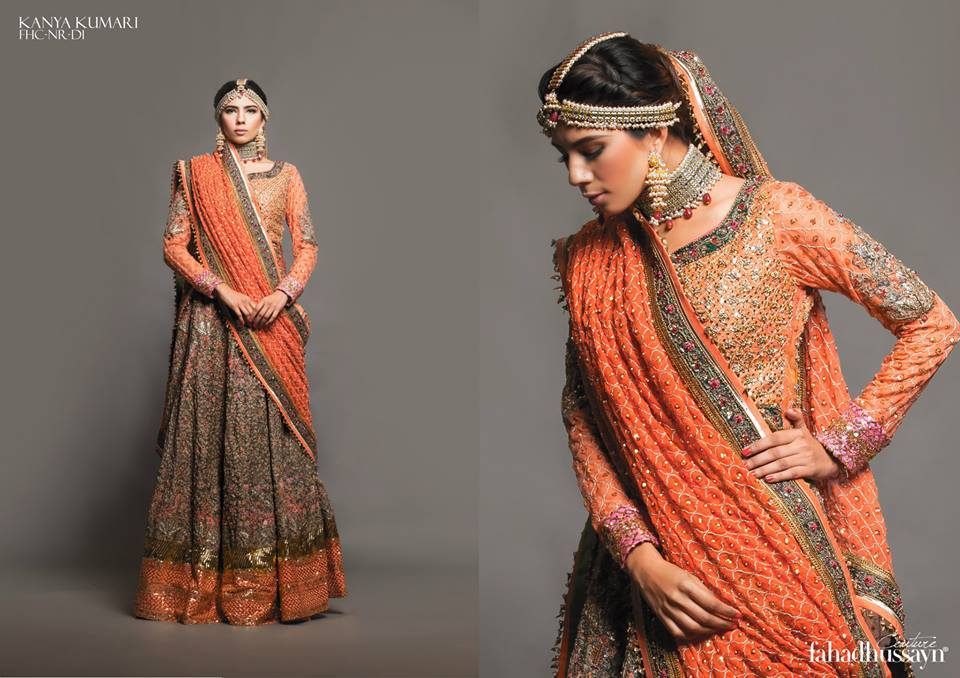 Beautiful, subtle yet bold and daring. This dress is a must have. Fahad takes his own spin very elegantly in this dress too and does not fail in ensuring that his design lands a perfect score. The beautiful floral pattern, the dense work on the clothing all pairs up to create a euphoric aura. Not only that this is a typical Indian 'Sari' dress. The orange and the silver color combination do justice to the exquisite designs this dress boasts.
Majestic and Men's: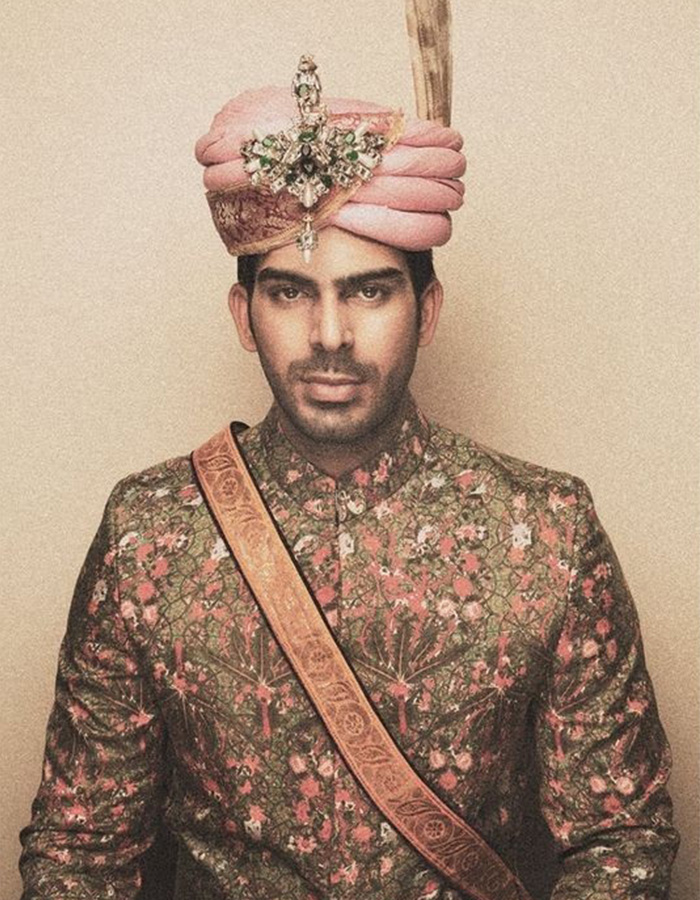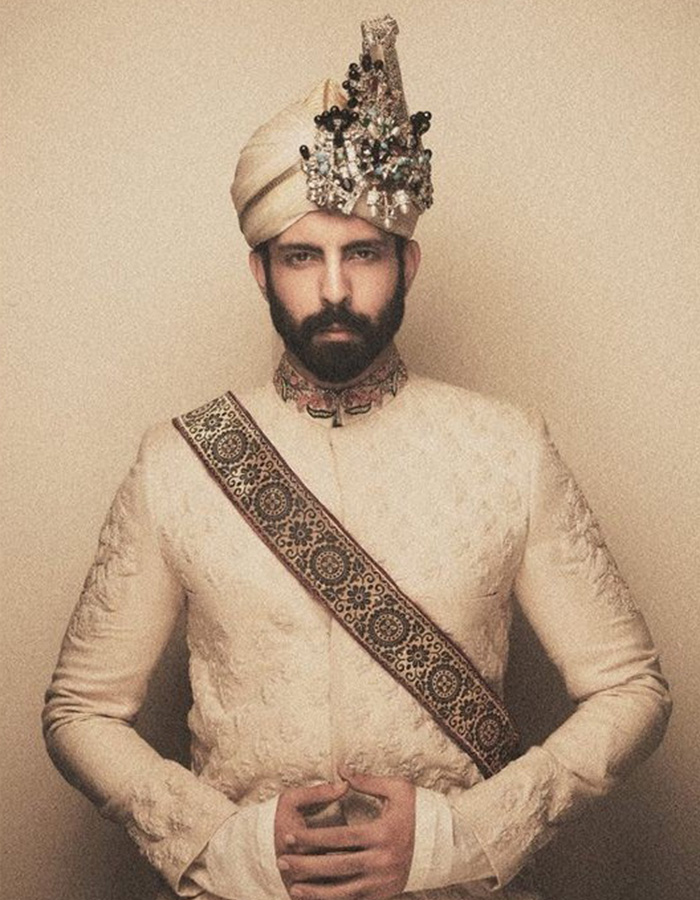 Majestic and men's, truly! Would you have been a Mughal 'Shahzada' or a brave 'soldier' just a few centuries ago? One just wonders. Well, if you're still wondering if you would have been able to pull that look off elegantly and will style let these designs rock your personality wholly and solely because these designs are not only daring they are also the best in the business.
Fahad has done an exquisite job with these designs and showcased what he is capable of. His designs are not only classical they're also impactful because of the outstanding modern blend involved in their making.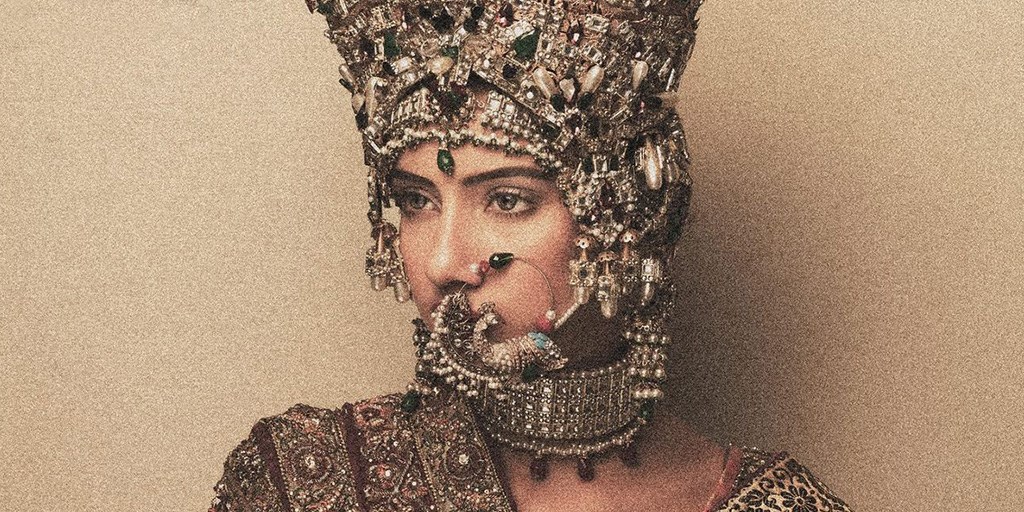 Fahad's Hussayn's Nautanki Rani is Quite the Kahani
Description
From Laal Nagar to Matam to the latest Dara Shikoh Aur Sunehri Churail, Fahad's bridal collections dispel the conventional designs with conviction, crowning him the ultimate fashion extraordinaire.
Admin
Bridals.PK
https://blog.bridals.pk/wp-content/themes/bridal/images/logo.png