5 Types Of Lip Colors For Pakistani Brides
Jan 29, 2019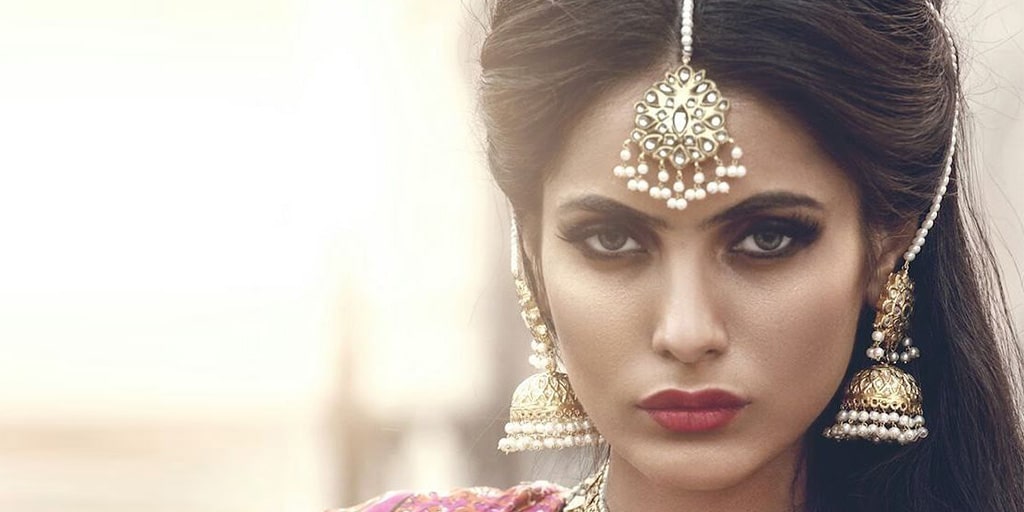 The lipstick you opt for on your wedding will define your bridal persona which is why there's a wide variety of options available for brides when it comes to lipsticks. Your lipstick of all things will act as the label to your look. It will determine whether you're the kind of bride who wants to keep things natural and be the best version of herself or the kind of bride who wants to exude confidence on her wedding and inspire it in other women too. Hence your lipstick is going to make all the difference when it comes to your wedding look. You need to tread carefully and ensure that you choose the color that fits your frame of expectations and meets all the targets that you have set as a bride.
Here is a list of inspiring lip colors that makeup artists offer to their brides:
1. Nude Tones 
Many makeup artists opt for nude tones when it comes to brides. Some even go so far as to paint your lips in a nude shade even if you're wearing red. If you want that natural, subtle look on your wedding then nude tones are made for you. Some makeup artists who are pros at using nude shades are Ather Shehzad Salon and Natasha's salon. If you've already booked a salon then ask your stylist to give you a trial with nude tones days before your wedding so that you know how you'll look on your big day. These brides look absolutely regal in nude tones: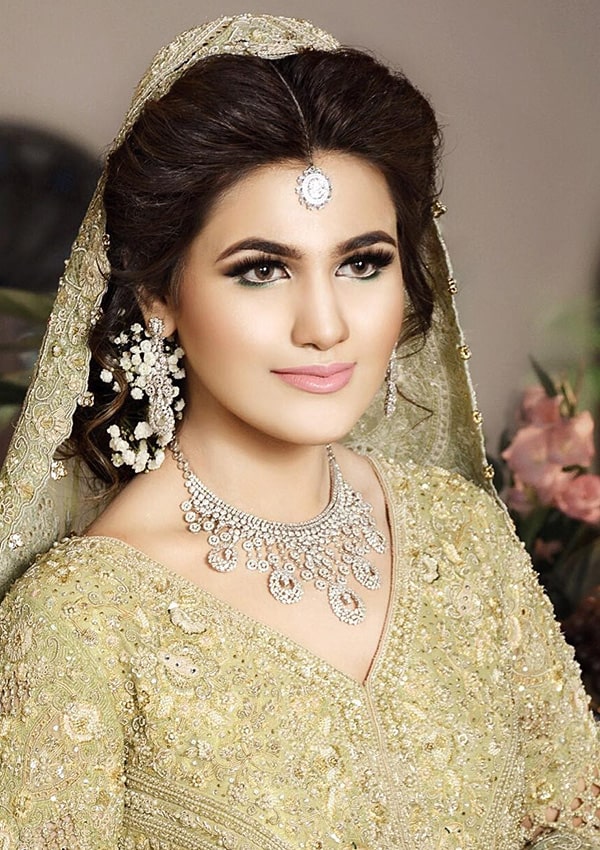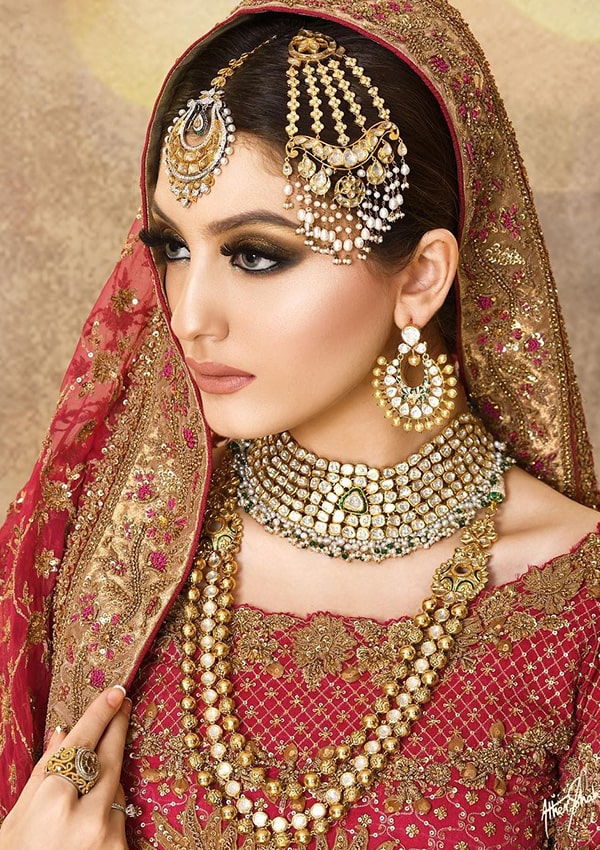 2. Coral Pouts
Just like coral bridal dresses are trending, coral bridal lipsticks are in fashion too. Many bridal makeup artists give the most appealing coral pouts to their brides on their wedding day and this lip color transforms their whole look. If you want to look stunning without looking too bold then corals are the color for you. This lip color will make you a subtle yet elegant bride on your wedding and you will shine bright like a diamond in your wedding photographs. You can pair a coral pout with almost any bridal lehenga. Here are a few brides who sported coral pouts on their weddings: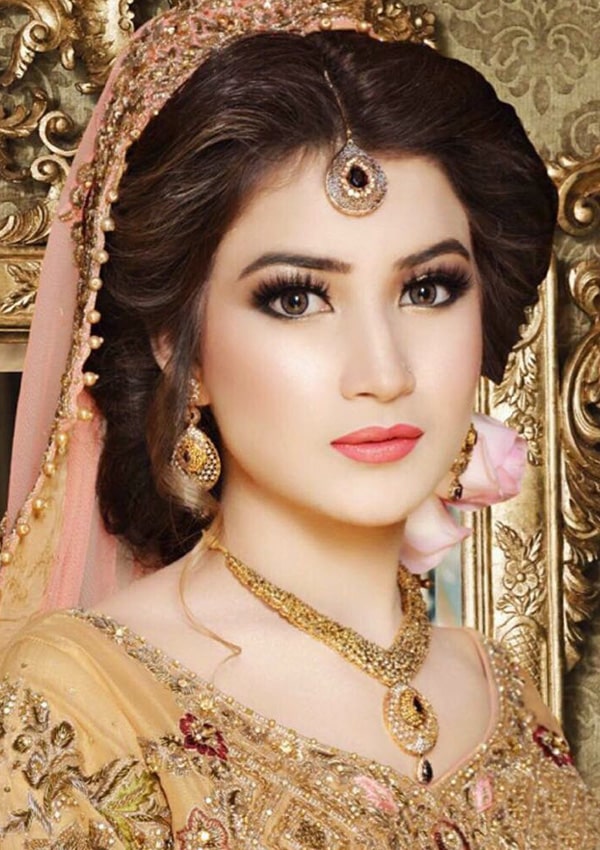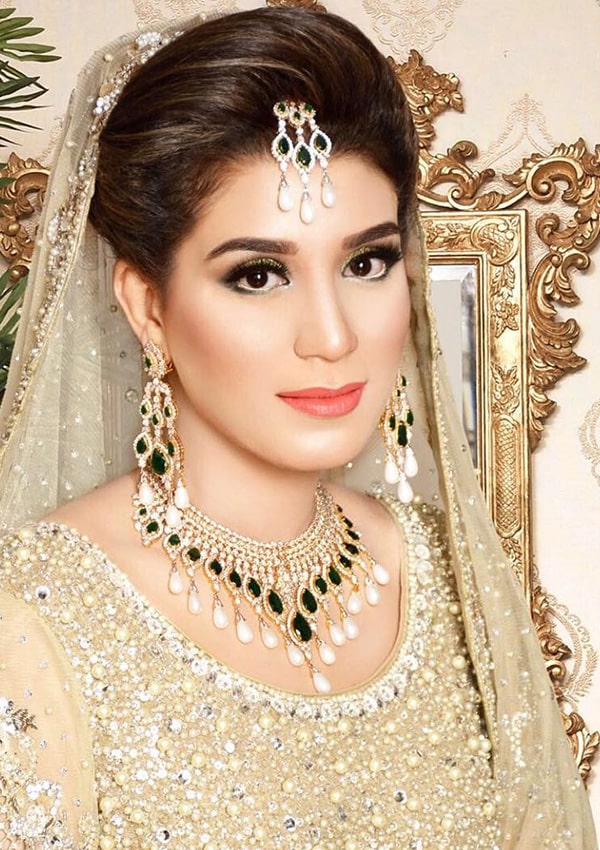 3. Go Bold Or Go Home
If you want to exude an air of confidence and boldness on your wedding day, then red is the color for you. A shiny red lip color will transform you into a traditional bride that looks like she's stepped right out of a 90's movie. A bride with glistening red lips is the true personification of physical attractiveness in the modern age. Red is considered the color of passion, desire and love which makes it the perfect lip color for a bride's lips on her wedding. Below are some brides sporting red pouts on their wedding: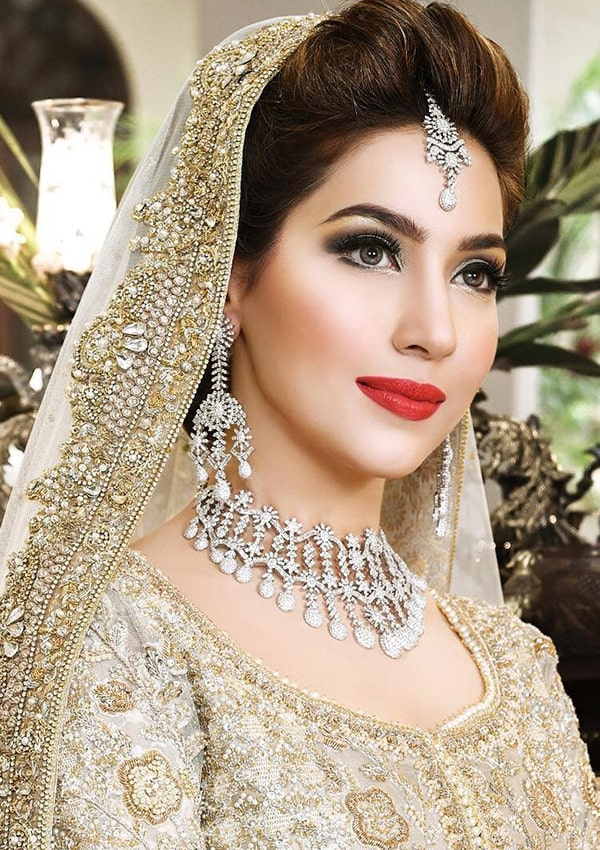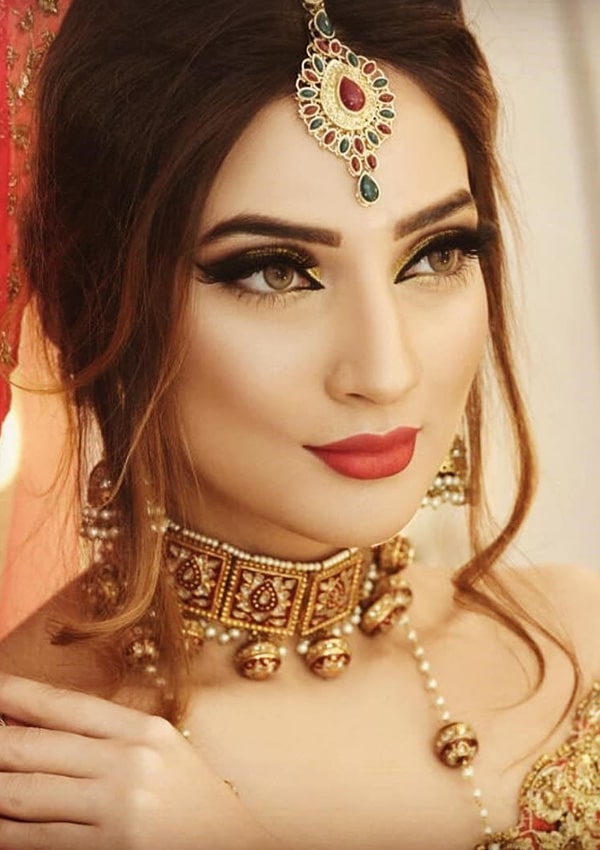 4. 50 Shades Of Pink
The color pink alone has so many monotones that you'll be in a dilemma if you don't know which shade of pink suits your skin tone prior to your wedding. You can opt for dusty rose or a slightly darker shade of pink and still look like a princess. Pink works extremely well with translucent or pale skin which is why if your skin falls in these categories then you should go for pink lip color. Pink lip color will make you look like a complete princess and will bring out the hues of your eyes if you happen to have brown eyes like most Pakistani brides. Below are some brides sporting pink lip colors on their weddings: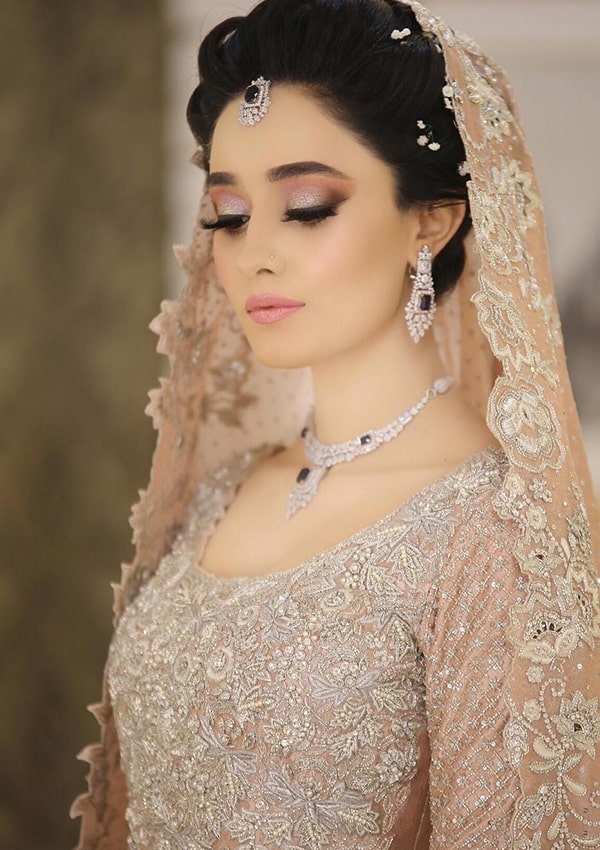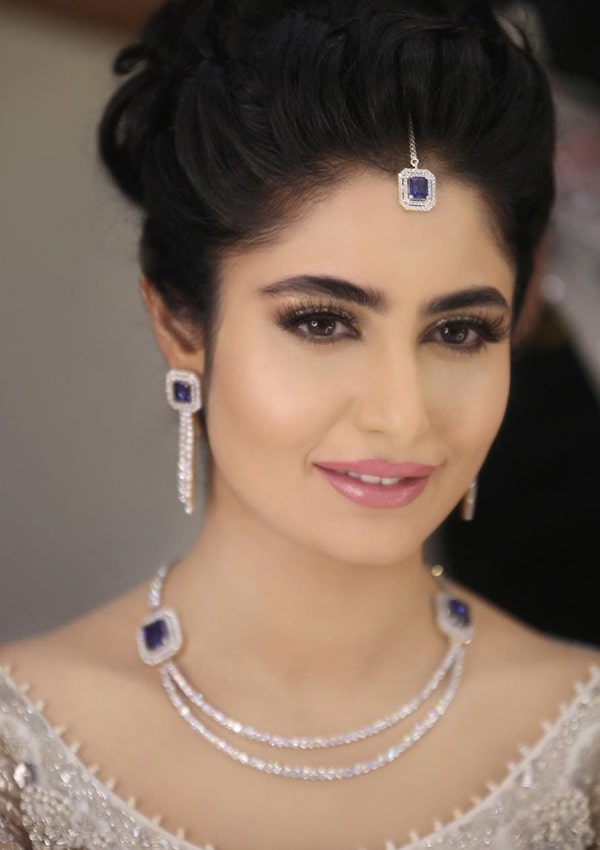 5. Blissful Burgundy
Burgundy is a beautiful deep color that draws you in at the first glance. It is a shade meant for royalty and makes your skin look a few tones fairer. You can pair it with an off white as well as light-colored bridal apparels. It is perfect for that bold barat look that every girl dreams of. You'll turn heads when you walk down the aisle with this lip color. Make sure you use a silvery highlighter right above the middle portion of your upper lip as a final finishing touch to your look. Here are some brides who are wearing burgundy lipstick on their wedding: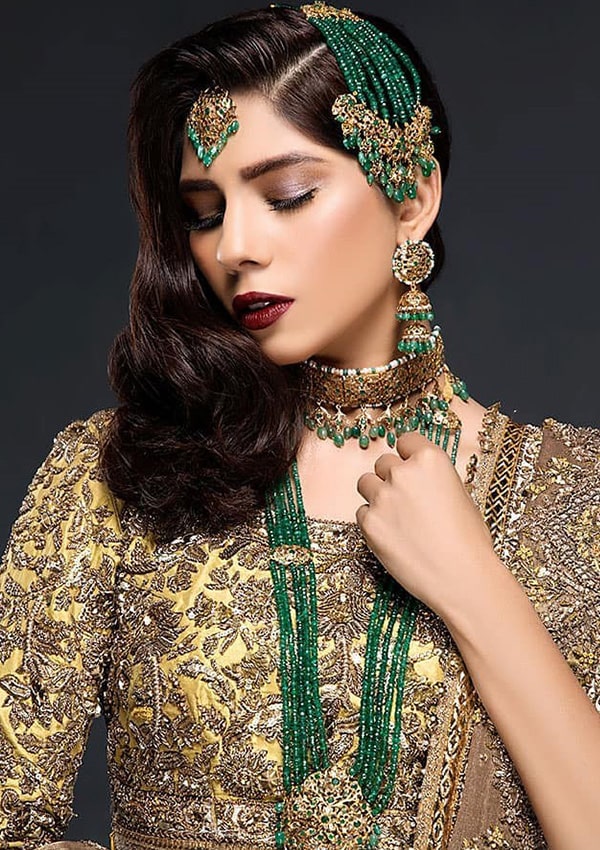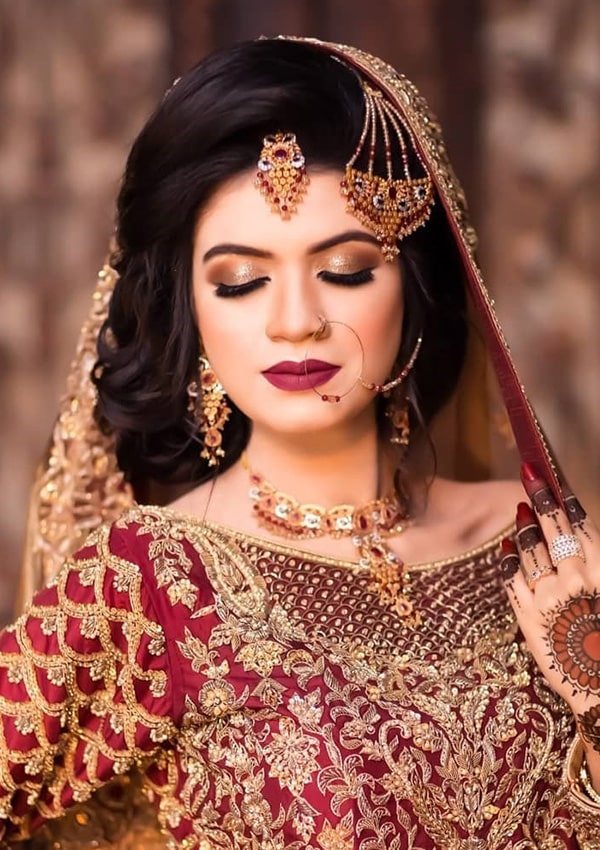 These are some charming lip colors that Pakistani brides can opt for at their weddings. Choose wisely because your lip color will determine the kind of bride you want to be.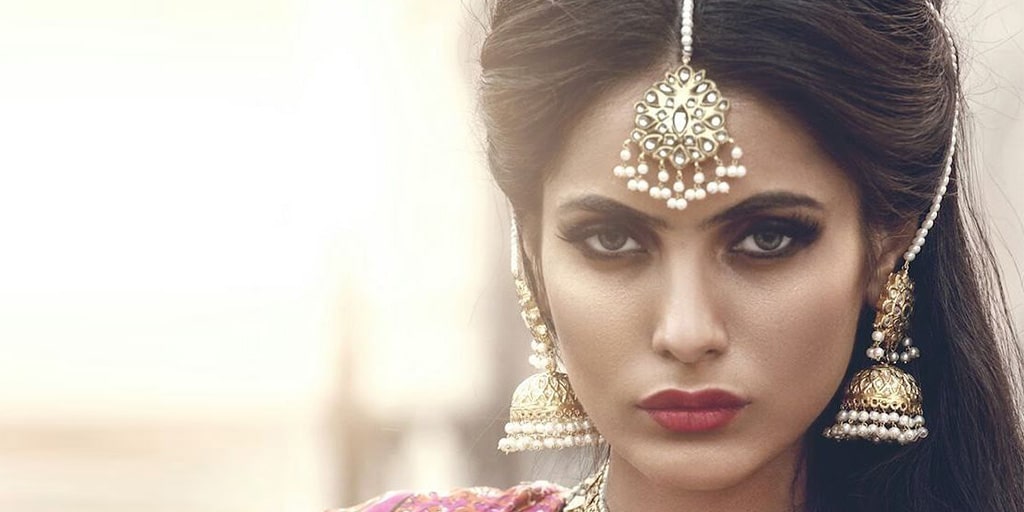 5 Types Of Lip Colors For Pakistani Brides
Description
The lipstick you opt for on your wedding will define your bridal persona which is why there's a wide variety of options available for brides.
Admin
Bridals.PK
https://blog.bridals.pk/wp-content/themes/bridal/images/logo.png