A Decade in Royal Marriages & Savvy Wedding Gowns
Feb 01, 2019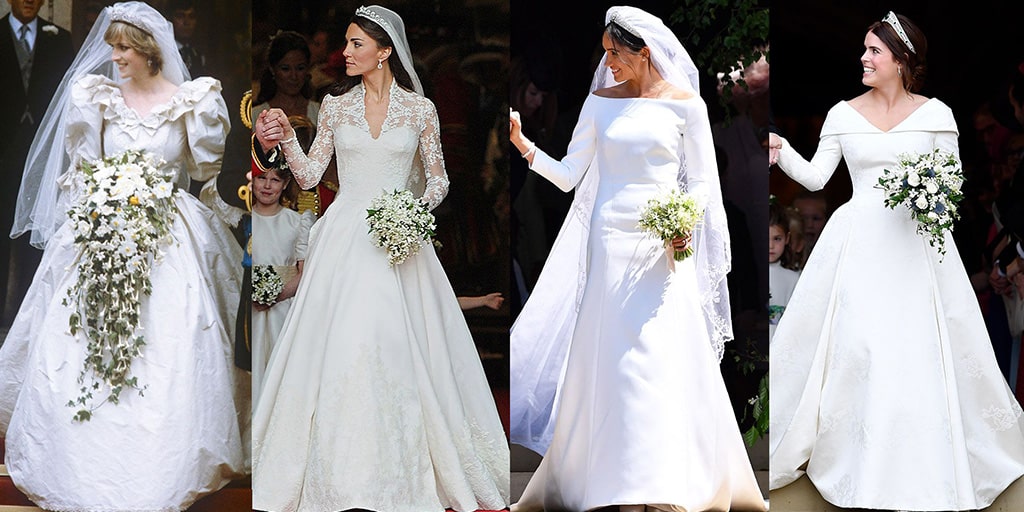 Being the common folk that we are, we will forever be obsessed with royal weddings. Proof? The all-time popularity of Pauper to Princess stories. (Vanessa Hudgens' latest movie The Princess Switch is getting an excellent rating, by the way, in case you are looking for a movie for a girl's night). Also, the sometimes-ugly feud of the British Royalty with the press attests to the fact that people love to know about royal lifestyle and the private lives of their monarchs. This fascination has been passed down generation after generation and even in the world of democracy, the royal lifestyle still holds infinite appeal. And the best kind of royal scoop is a wedding! We need to know who's to attending, where is it to happen, but most of all, we need to see the DRESS. The grooms all look handsome and the brides all look pretty, but we need details of the bride's dresses to take note of our own dream weddings.
In this article, we have our most favorite royal wedding gowns of the last decade, from around the world. Take a stroll through the timeline of royal weddings and pick your favorite dress moments.
Crown Princess Victoria of Sweden and Prince Daniel's Wedding (2010)
Backstory: HRH Princess Victoria Ingrid Alice Désirée is the eldest child of the King Carl XVI Gustaf and Queen Silvia. According to the Swedish constitution, she is also the Crown princess, despite having a younger brother.
She met Daniel Westling in 2001, who became her personal gym trainer. She married him in June 2001. The public and the King Gustaf was not very favorable towards Daniel's commoner's background, however, they have warmed up to him since. He was brought up in a small Swedish town and is often teased in the press for his rural accent. If Victoria ascends to the throne of Sweden as expected, Crown Princess Victoria will be the first female monarch in the country in more than 300 years. The couple now has two adorable kids.
The Dress: Princess Victoria wore a Swedish designer, Pär Engsheden. The gown was made of cream-colored duchess silk with short sleeves and a turned-out collar, with a 5-meter-long train. She wore the traditional Cameo Tiara (a gift from Napoleon to his wife, Empress Josephine). Victoria wore her mother's lace veil. The bridal bouquet had traditional Swedish flowers and other exotic blooms; all with white hues.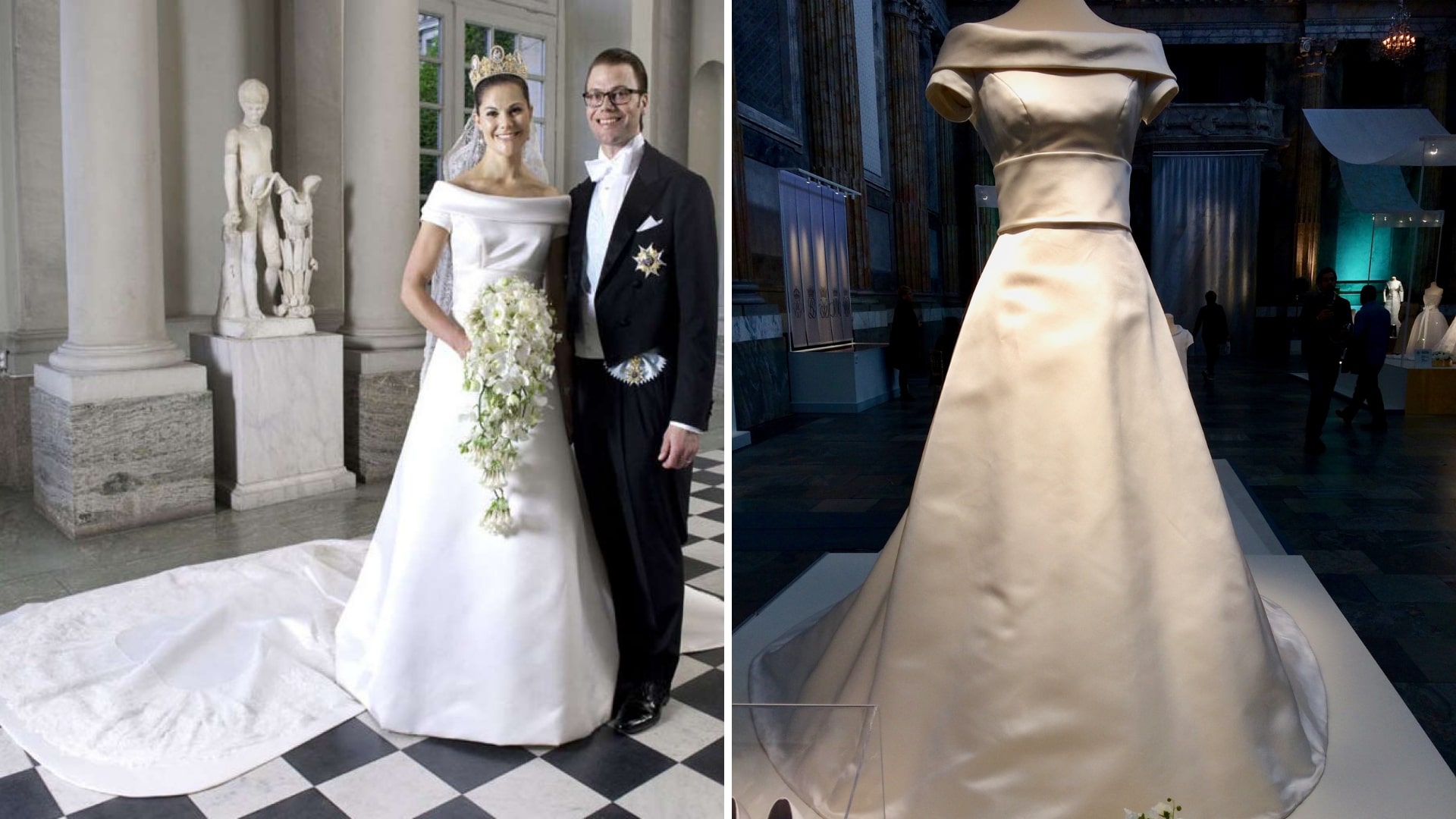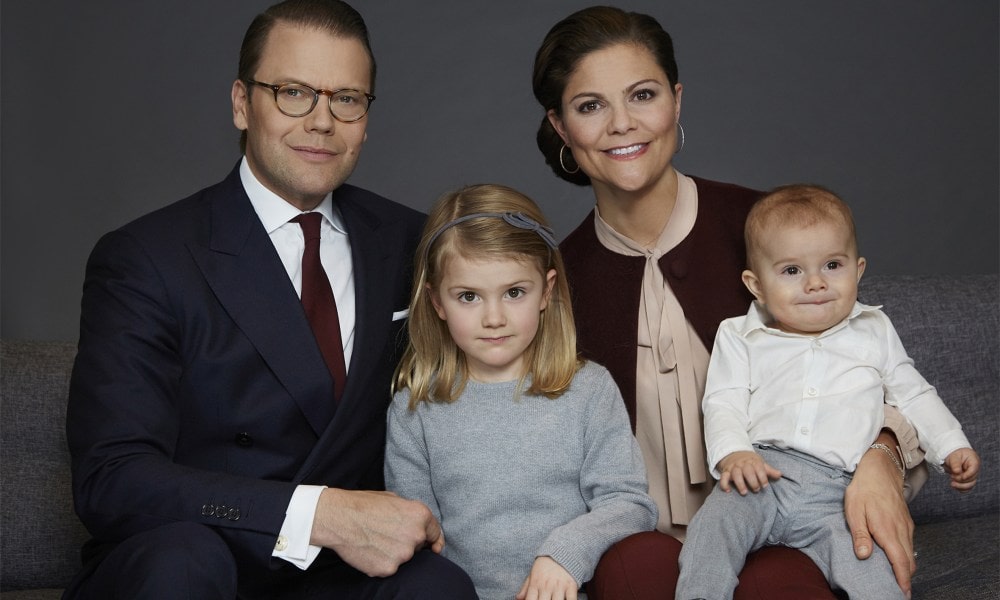 Princess Tatiana of Greece and Denmark and Prince Nikolaos of Greece and Denmark (2010)
Backstory: Venezuela-born, event planner, Tatiana became a Princess when she wed Prince Nikoloas, son of Ex-King Constantine and Queen Anne-Marie's of Greece in 2010. The couple married on the Greek island of Spetses in a romantic sunset ceremony on August 25, 2010.
The Dress: Tatiana's gown, a traditional yet chic design from New York-based, Venezuelan designer Angel Sanchez. The strapless dress featured a hugging bodice that showed off her slim waist, before falling to the floor and finishing off with a sweeping train. It was created from 131 feet of French Chantilly lace. Her tiara was lent by her mother-in-law, Queen Anne-Marie. The magnificent headpiece was a family heirloom, also worn by Crown Prince Pavlov's wife Marie-Chantal at their 1995 wedding.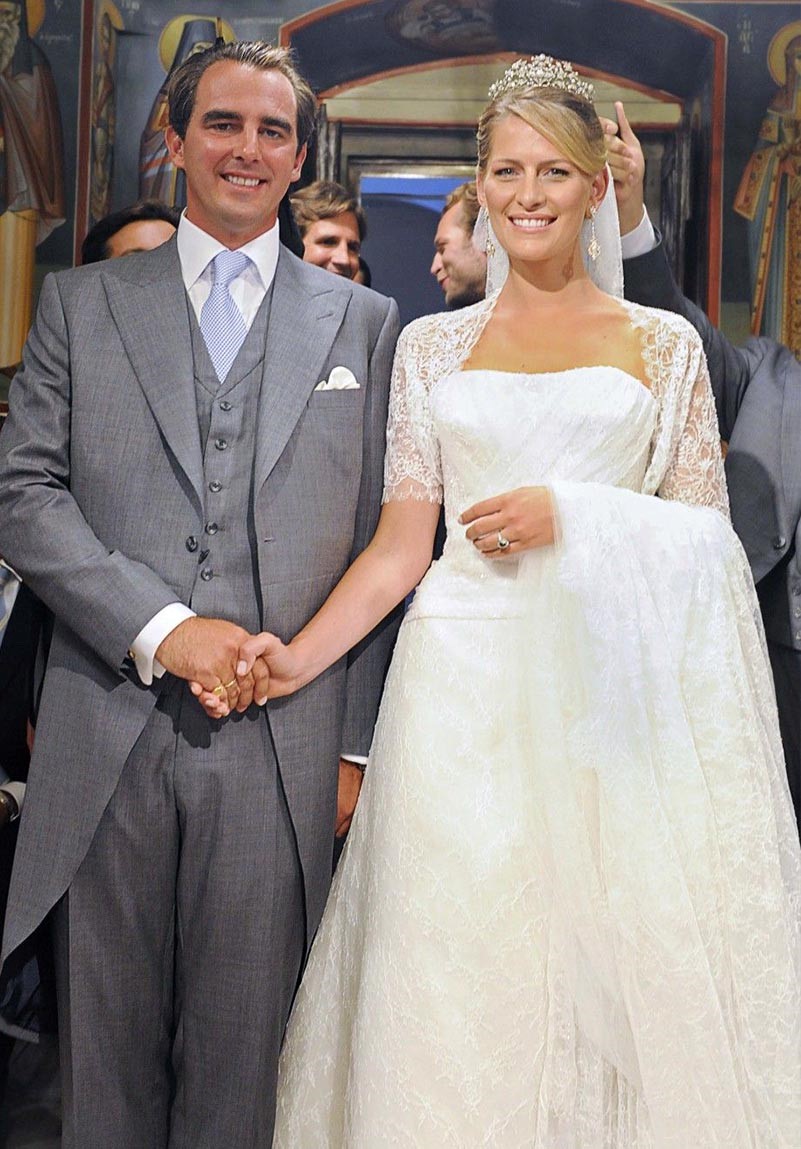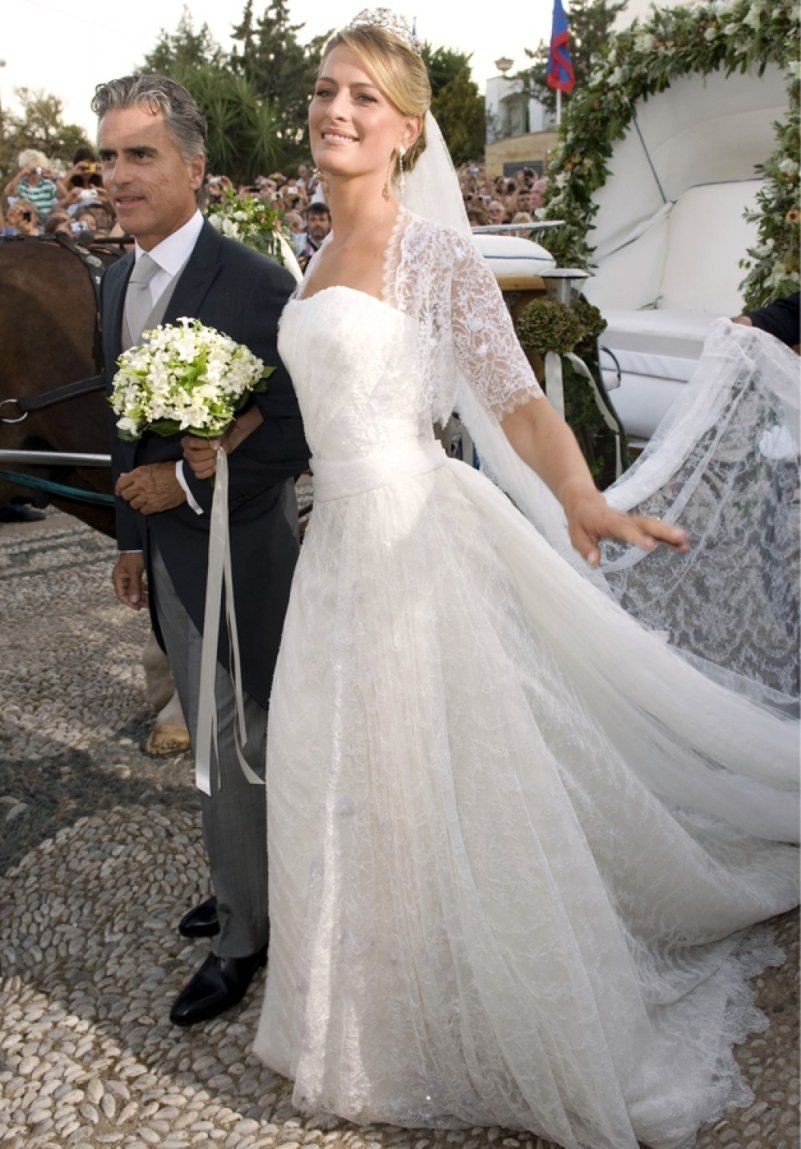 Prince Albert II of Monaco and Princess Charlene of Monaco (2011)
Backstory: Prince Albert II, the son of Rainier III, began appearing with Charlene Wittstock, a Zimbabwean- South Africa Olympic swimmer. The couple attended many official events while they were dating; including royal weddings. No one was surprised when they announced their engagement in 2010. The couple caused a stir when a tabloid published that the bride was trying to flee the country before the wedding. The rumors were denied, and the wedding underwent in July 2011. The couple gave birth to fraternal twins, Princess Gabriella and Hereditary Prince Jacques on December 10th, 2014.
The Dress: An all-time favorite royal wedding gown, Princess Charlene chose a Giorgio Armani for her wedding. It was made of 50 meters of off-white silk Duchesse, 80 meters of silk organize. The dress had a slim silhouette from the front and had two major trains on the back. The skirt folded out to a shorter train, and the crossover neckline, extended to a long train above it. It took 2,500 hours to create. On the front of the dress, the bottom of the skirt, and the middle of the train were 40,000 Swarovski crystals, 30,000 gold stones, and 20,000 mother of pearl teardrops, all stitched in a floral pattern with platinum-covered embroidery thread. The veil was 20 meters of off white, embroidered tulle. Instead of tiaras, was a 10th-century diamond hair clip, loaned by Princess Caroline.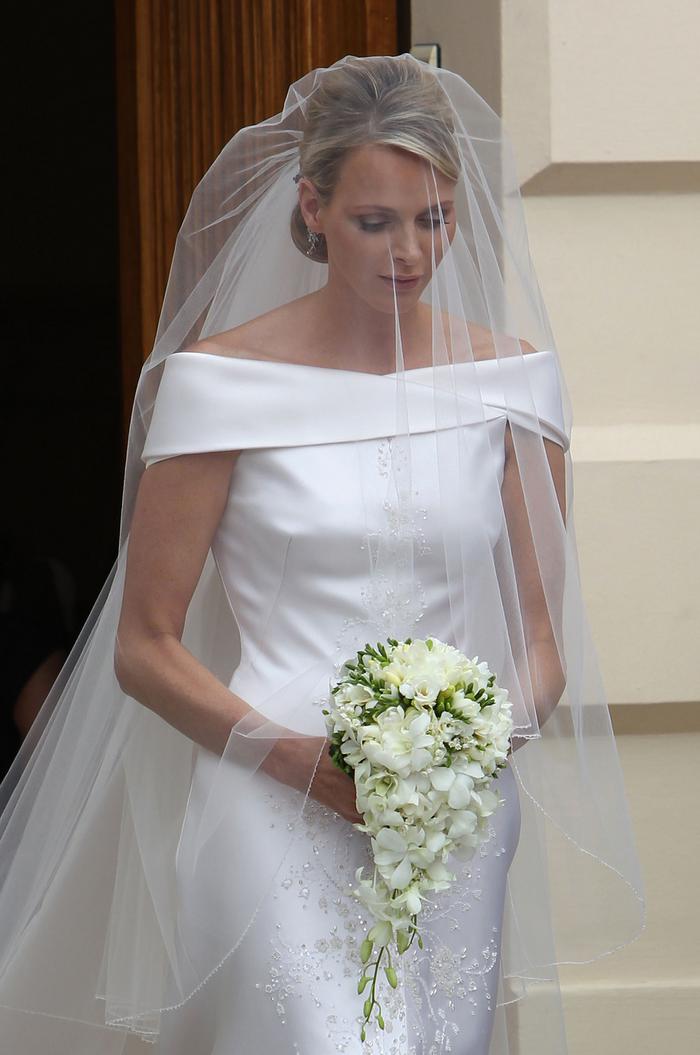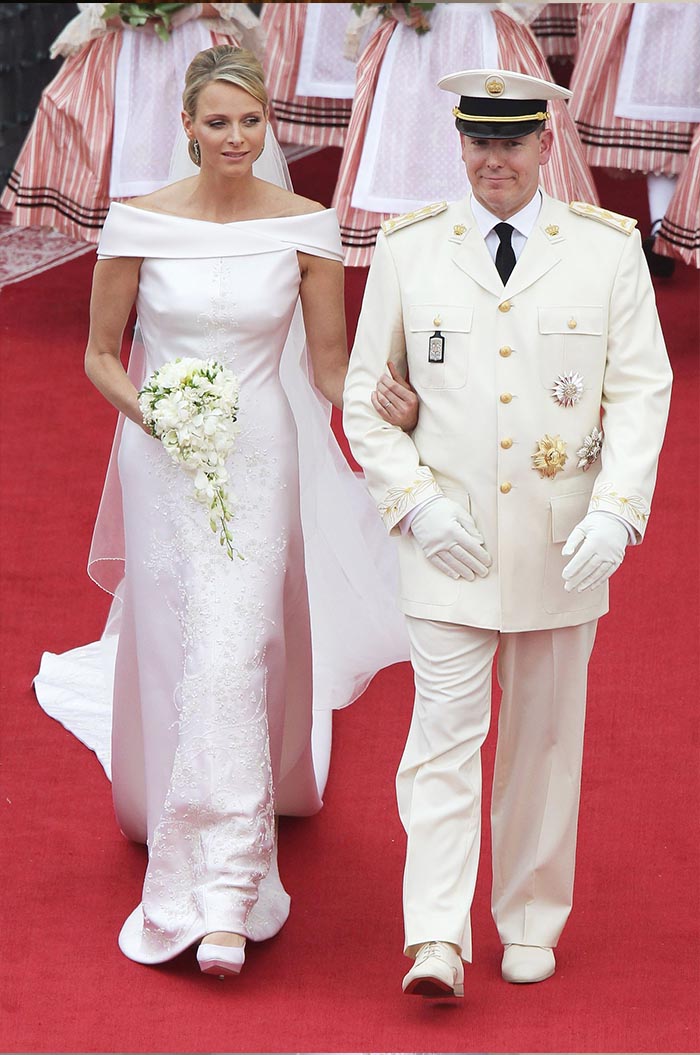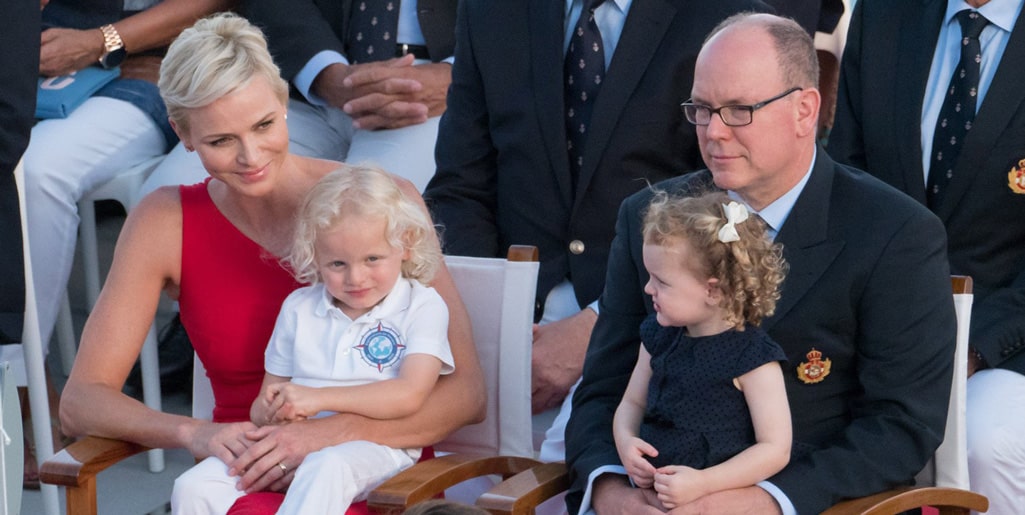 The Duke & Duchess of Cambridge, Prince William and Catherine Middleton (2011)
Backstory: Kate Middleton and Prince William's royal wedding on April 29, 2011, was an affair of a lifetime. It drew 23 million people to watch the live telecast of the ceremony. It included many memorable moments people are still talking about today. The couple met in college and dated since then. No one really believed the relationship to last, and the couple did part ways for some time in 2007, but they reunited and we got to watch Princess Diana's engagement ring on Kate's finger in 2010.
The Dress: English designer Sarah Burton, creative director of the luxury fashion house Alexander McQueen, designed the bridal gown worn by Catherine Middleton. It featured a nine-foot train and handmade lacework. It was an all-things-British creation, from design to creation. The sleeves' embroidery design included roses, thistles, daffodils, and shamrocks—the national emblems of the four countries in the United Kingdom: England, Wales, Scotland, and Northern Ireland. It had a sweetheart bodice with lace applique and a full ivory skirt, inspired from the vintage era. The Queen's Cartier "Halo" tiara was worn by Kate for the wedding. The royal wedding bouquet was a combination of myrtle, lily-of-the-valley, sweet William and hyacinths.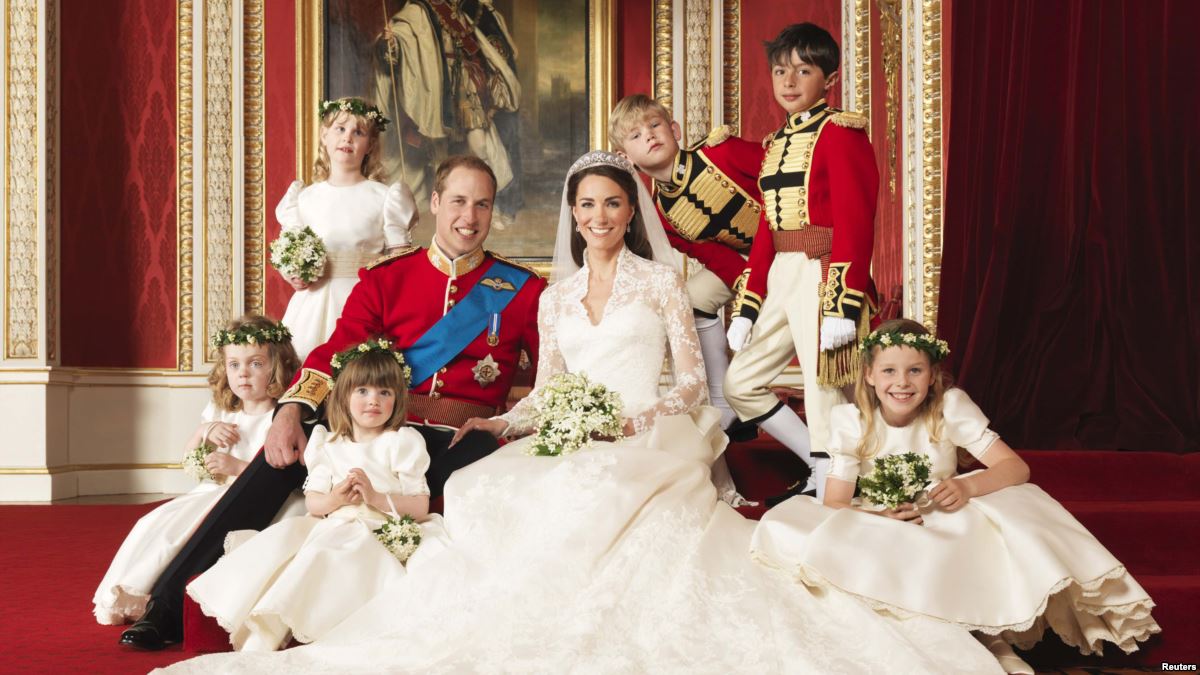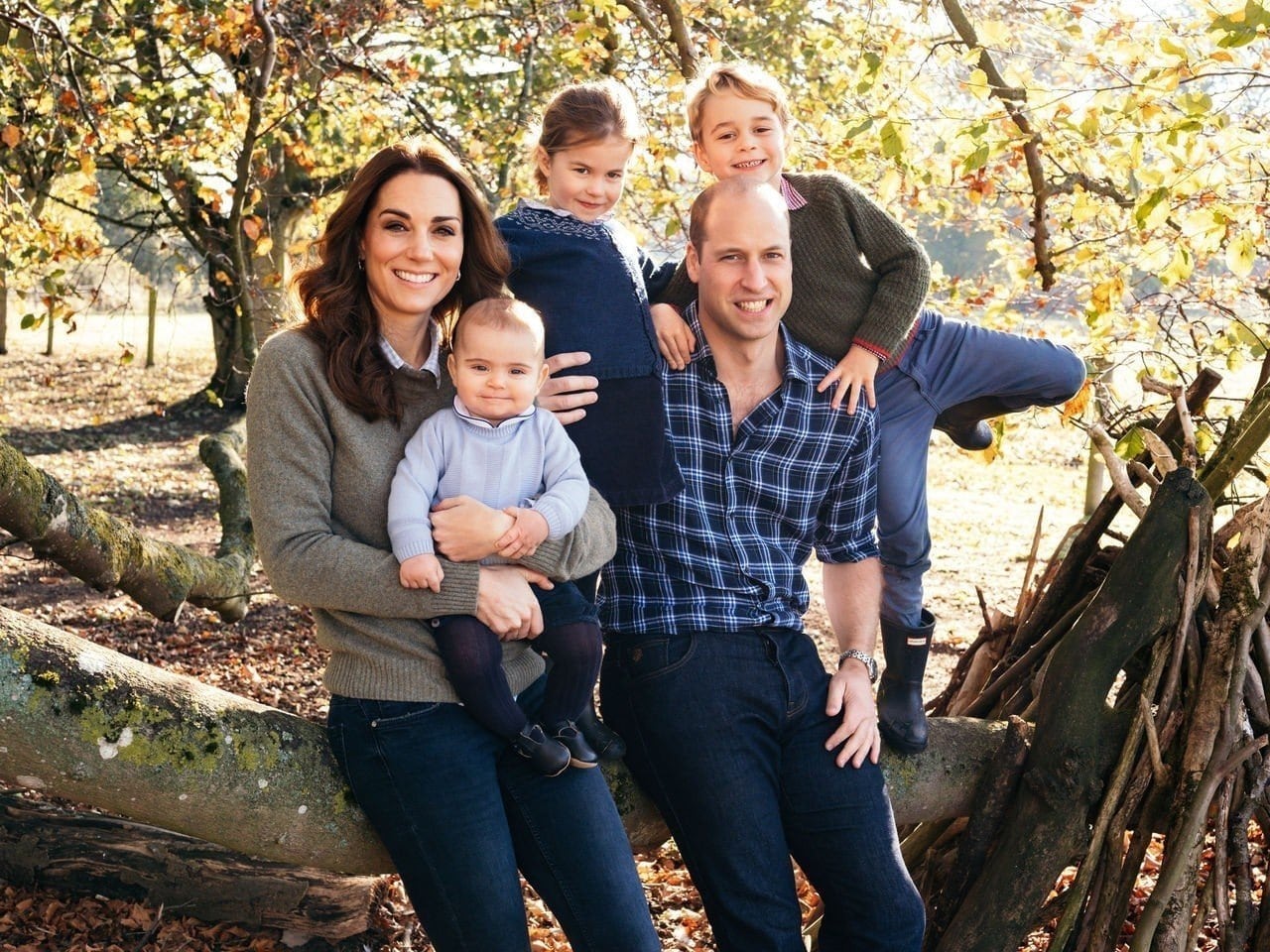 King Jigme and Queen Jetsun Pema of Bhutan (2011)
Backstory: The weddings of a prince are a captivating event, but when it's that of a king, it's a whole new level of intrigue. Jigme Khesar Namgyel Wangchuck became king in 2006, when his father abdicated the throne. He got married in 2011 to a commoner 20-year-old, British educated, Jetsun Pema. The King might not have much in the way of a royal treasury, but he is well loved in his country. The traditional wedding took place in a royal building, known as the Palace of Great Happiness.  The beautiful couple welcomed their baby boy in 2016.
The Dress: The queen bride wore a striking gold dress with multicolored prints and statement jewelry. It was a traditional ensemble, and that's as much of a detail we could find.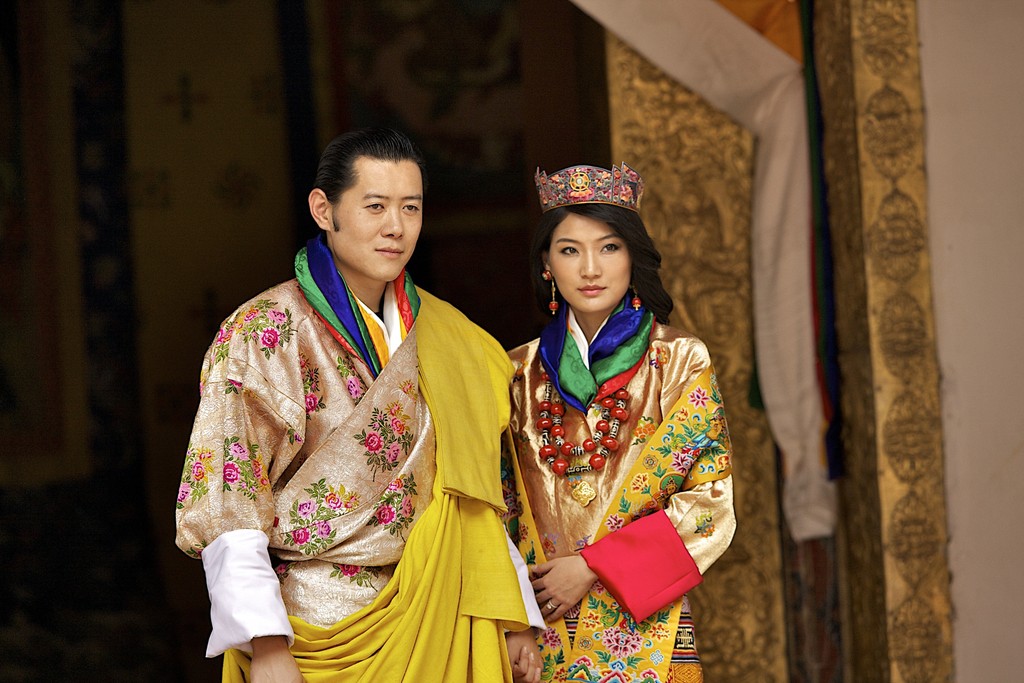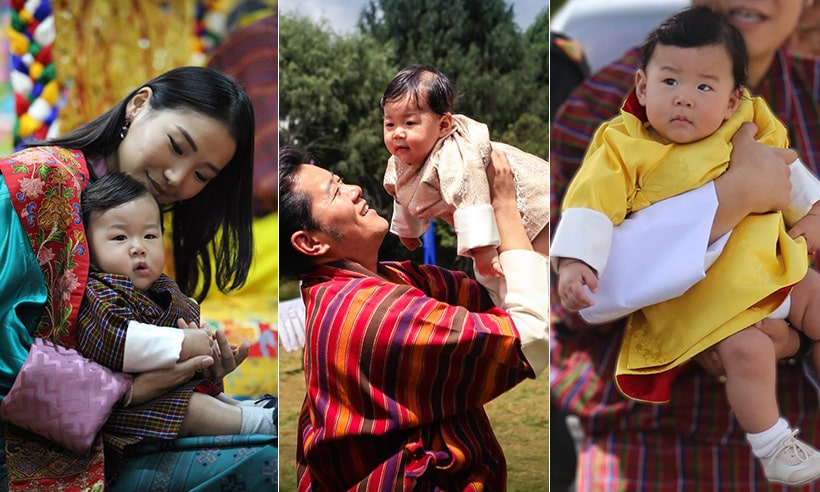 Prince Guillaume of Luxembourg and Stephanie de Lannoy (2012)
Backstory: The couple first met in 2004, when they were introduced by mutual friends in Germany. The Belgian Countess married the heir apparent in 2012, after several years of dating. They had a civil ceremony in Germany and a royal affair at Cathédrale Notre-Dame in Luxembourg City.
The Dress: Hereditary Grand Duchess Stephanie wore a famous ivory lace and silver thread Elie Saab gown. It had a silk tulle veil, the Lannoy Tiara, Grand Duchess Maria Theresa's wedding earrings, and her late mother's engagement ring as well as her own.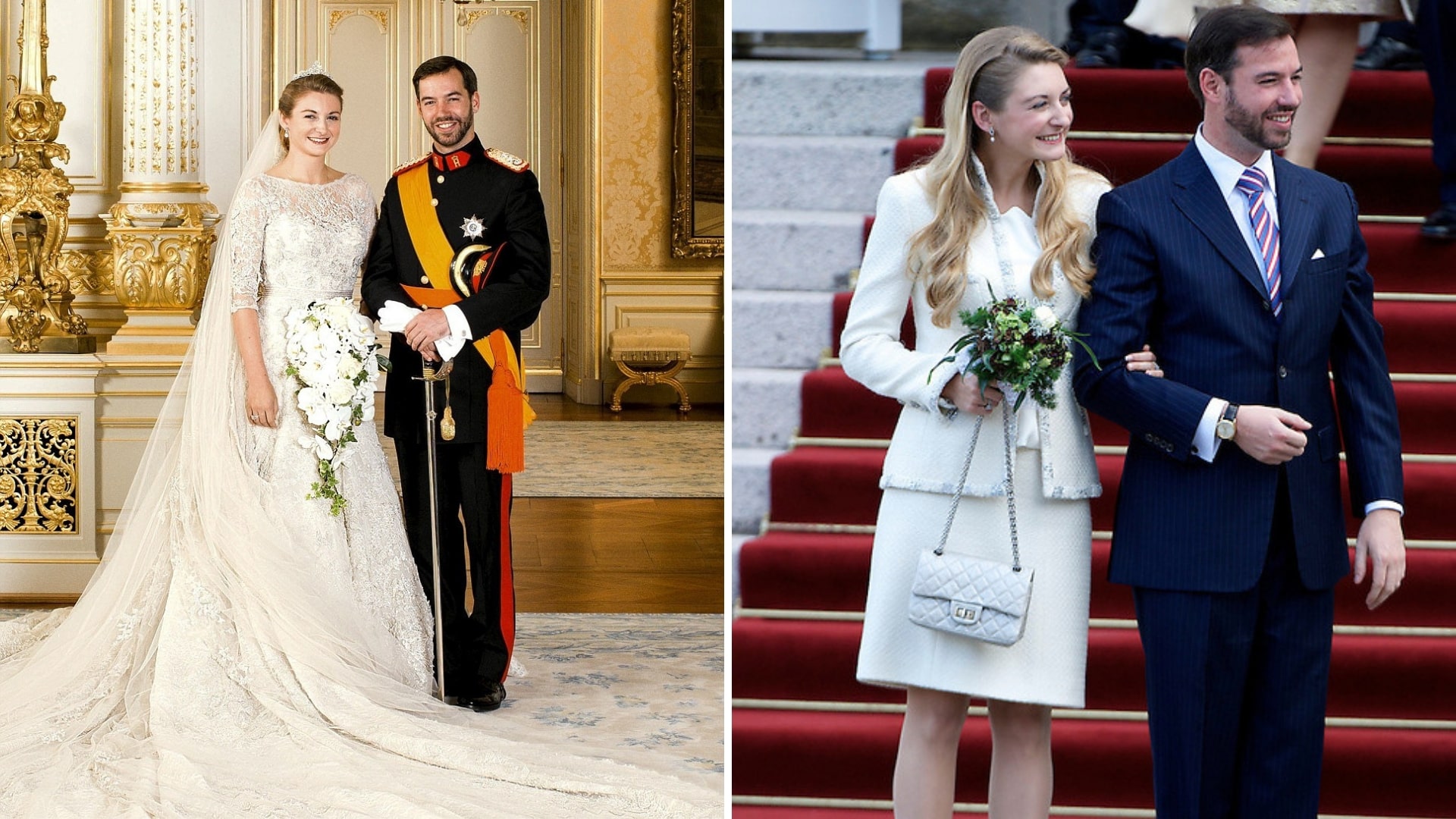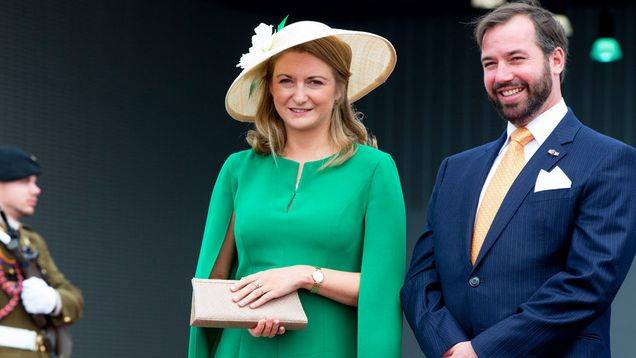 Princess Hafizah Sururul Bolkiah and Pengiran Haji Muhammad Ruzaini (2012)
Backstory: Pengiran married the fifth daughter of Brunei's sultan at the Nurul Iman Palace in Bandar Seri Begawan in September 2012.  Brunei having one of the wealthiest monarchies of the old, the wedding was a rather exaggerated affair, even by royal standards. The groom used to work as an assistant for the Prime Minister.
The Dress: The bride, dressed in a crystal-beaded beige and silver gown, was ushered into the throne room by sixteen royal guards carrying ceremonial spears and shields.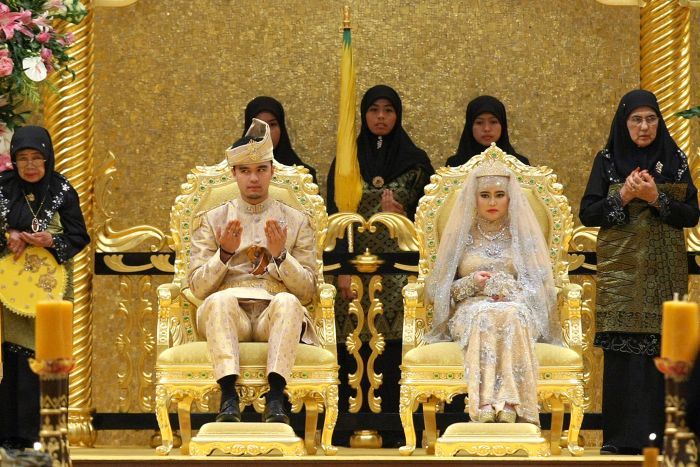 Princess Madeleine of Sweden and Chris O'Neill (2013)
Backstory: The youngest Swedish royal married the British born financier. From two different worlds, the couple was brought closer due to mutual affection. They are very much alike in personalities and their wedding was a grand happy event. The princess welcomed her third child in March 2018, and the family lives in London, where Chris is the MD of Wilton Payment Ltd.
The Dress: It was a Valentino dress, made from silk organdie and ivory Chantilly lace. The train was 4 meters, paired with six meters long veil. It was covered with Chantilly lace flowers. Princess Madeleine wore a diamond tiara from her mother, Queen Silvia's collection.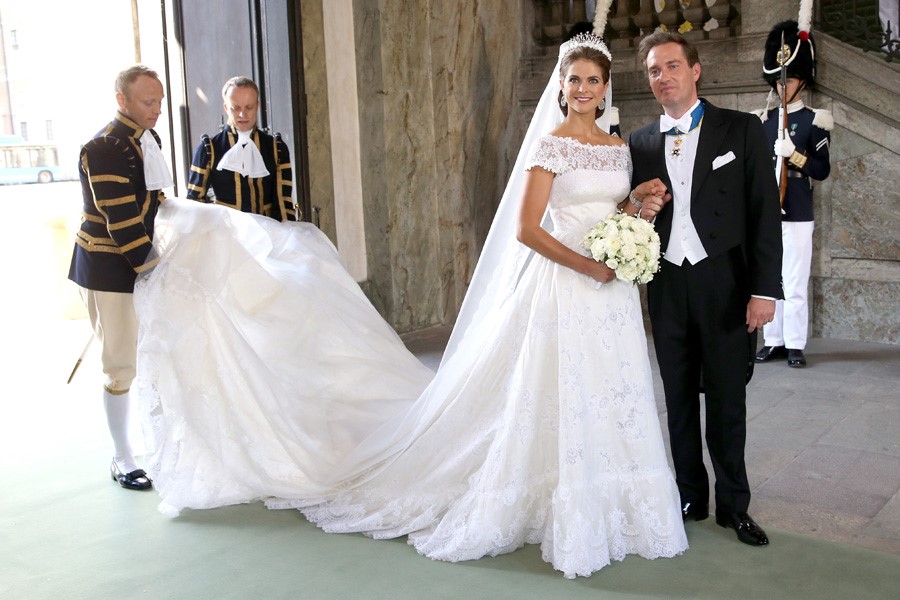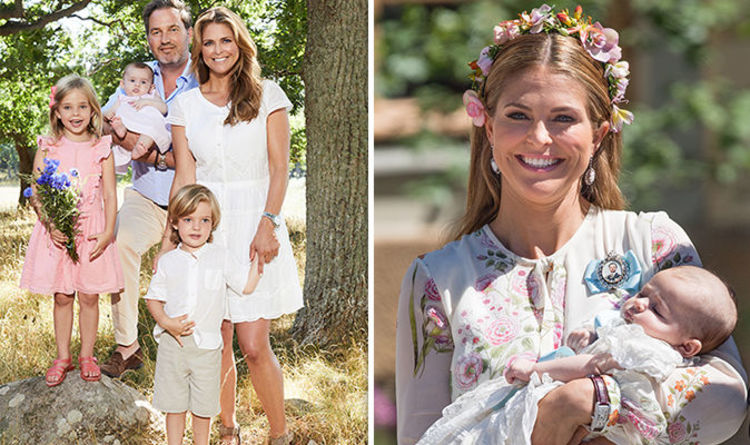 Prince Carl Philip of Sweden and Princess Sofia of Sweden (2015)
Backstory: Carl Philip is a prince who made the International Best-Dressed List this year; Sofia is a former reality-television star. It is a cliché romantic story and all the more beautiful for it. The wedding was a huge media event. The couple has two kids now.
The Dress: The wedding gown was made at Sjöstedt's Stockholm studio and was hand cut and hand stitched. She also wore a tulle veil, hand-embroidered with a small sprig of myrtle, which is a royal tradition. Sofia wore a new tiara with diamonds, and emeralds on her wedding day, which were a gift from her mother and father-in-law, Queen Silvia and King Carl XVI Gustaf.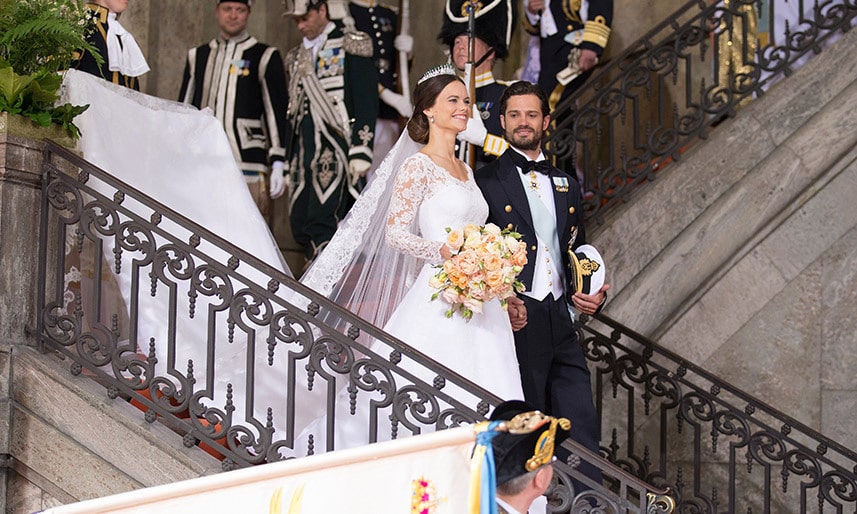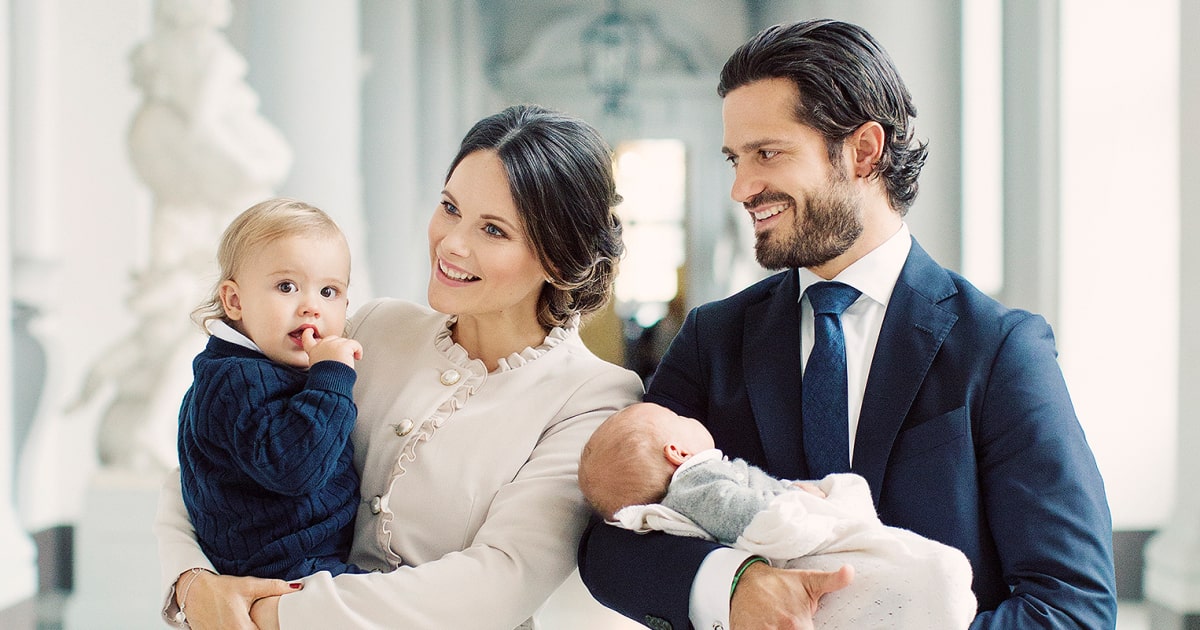 Monaco royal Pierre Casiraghi and Beatrice Borromeo (2015) 
Backstory: The wedding of Pierre Casiraghi, the youngest son of Princess Caroline of Monaco and grandson of Grace Kelly married aristocrat Beatrice Borromeo. The wedding was as lavish as you'd expect.
The Dress: She wore a Giorgio Armani gown with a long veil. It was one of the three gorgeous dresses that the bride for her civil, religious wedding and reception. The couple welcomed their second child in 2018.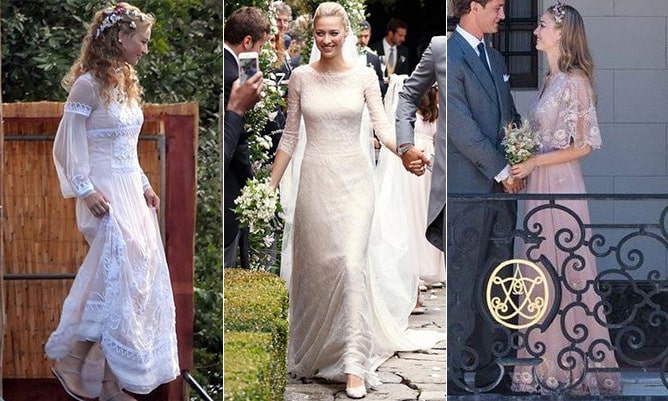 Prince Christian and Alessandra de Osma (2018)
Backstory: Officially they tied the knot in a civil ceremony in 2017, Prince Christian of Hanover married a fashion designer, Alessandra de Osma in a royal lavish ceremony in her native homeland in Peru.
The Dress: The fashion designer bride looked spectacular in a gown, designed by Jorge Vázquez. The high neck wedding gown had long lace sleeves and a long train. The look was complemented with a pulled back hairdo and a long veil. She wore Hanover Floral tiara, previously worn by Princess Caroline of Monaco, and her sister-in-law Ekaterina Malyshev.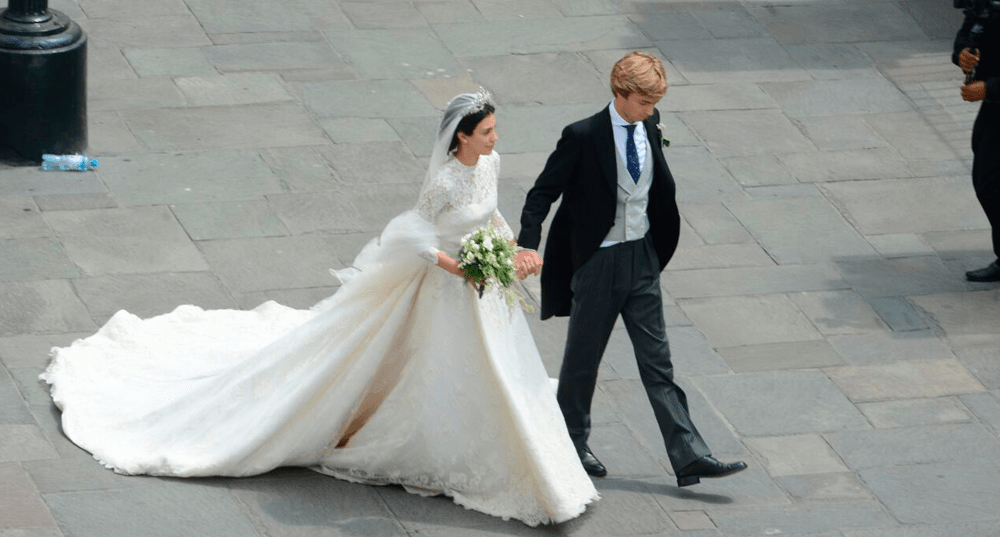 Since we are pretty sure you still have the wedding and gown details of Prince Harry & Meghan Markle's wedding, and that of Princess Eugenie and Jack Brooksbank fresh in mind, we' ll skip those. How do think the gowns and tiaras fared in the last decade? We think there were some very artistic pieces that are worth all the fuss they earned.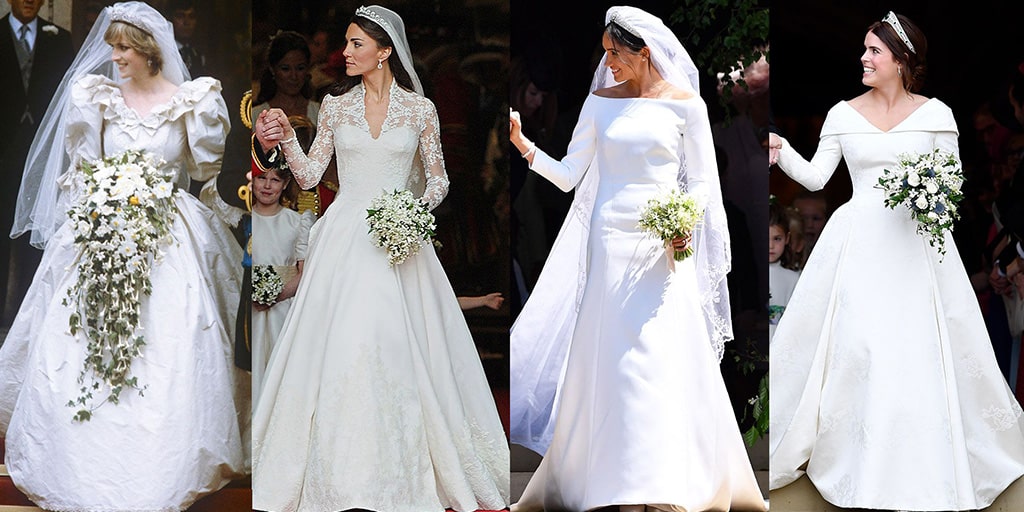 A Decade in Royal Marriages & Savvy Wedding Gowns
Description
A Decade in Royal Marriages & Savvy Wedding Gowns. We have our most favorite royal wedding gowns of the last decade, from around the world.
Admin
Bridals.PK
https://blog.bridals.pk/wp-content/themes/bridal/images/logo.png