8 Times Hollywood Celebrities Crashed Weddings To Perform The First Dance Song
Apr 28, 2018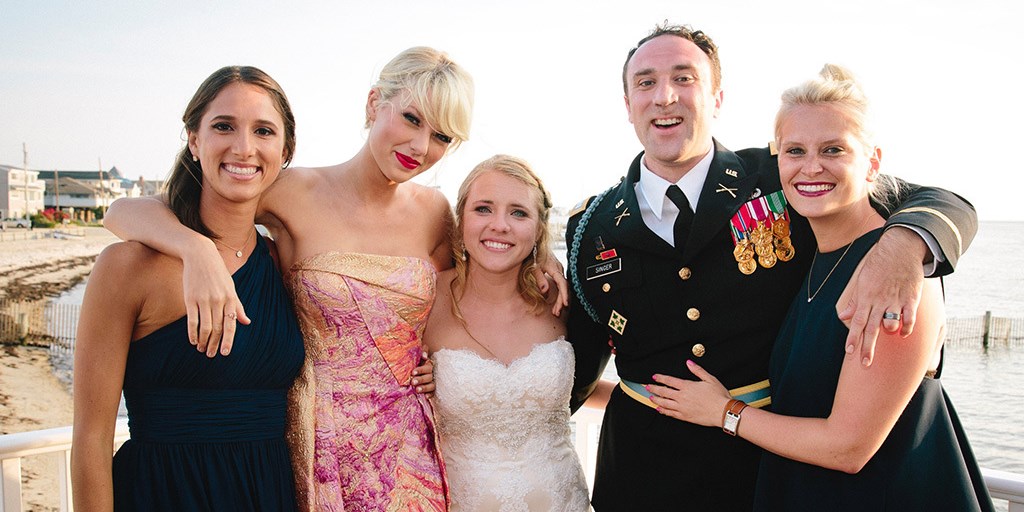 We all want exciting and unforgettable moments for our wedding that we can remember for years to come. The little moments of when the groom sees his bride walking down the aisle, taking her hand in his, and helping her up the stage are sweet memories that stay with us for the rest of your lives. But what if something completely unexpected happens that sends chills down your spine and you feel like you're probably dreaming…what if your favourite celebrity just happens to crash your wedding and give you the surprise of your life! An over the moon moment, don't you agree? Here's is a list of ten Hollywood celebrities who not just crashed weddings but also gave a surprise performance:
Ed Sheeran
His songs are enough to make anyone fall in love! And to actually have the man himself sing them for you is definitely the moment you want to be a part of. Ed Sheeran crashed the wedding of a very deserving couple whose wedding was organized by a bridal show and a radio station. The singer sang one of his very popular song 'Thinking Out Loud' to create the perfect first dance moment for the couple.
Maroon Five
This popular ban crashed not just one but multiple wedding for their music video shoot of 'Sugar.' Imagine expecting to dance on the song played by the band you hired, and instead you get this amazing surprise of Adam Levine singing your first dance song!
John Legend
Who wouldn't want to dance with your partner on John Legend's 'All of Me!' This couple had their dream come true when the singer crashed their wedding to perform this beautiful love song.
Taylor Swift
Would you believe your luck if Taylor Swift sang 'Blank Space' on your wedding day? This couple couldn't as well! But Taylor Swift sure crashed their wedding and sang for their first dance!
Justin Timberlake
So, it's Justin Timberlake who just so casually crashed the wedding! Justin happened to be having coffee at a café and a wedding was happening nearby. The bride's father asked him to stop by for some photos and add an element of surprise for the couple. And Justin did! He didn't perform but he stopped for a photoshoot!
Howie Dorough (Backstreet Boys)
We all know how crazy we were for this boy band back from the 90s. We can still sing along their songs, so what a perfect moment it would have been to have one of the handsome boys crash your wedding and sing 'All I Have To Give' for the bride and the groom! Well, that is exactly what Howie D. did!
Tim McGraw
Not a first dance, but Tim McGraw crashed the wedding to make the father/daughter dance something to remember for a long time. He sang 'My Little Girl' to make this a perfect moment for the bride and her father.
Jason Derulo
Who doesn't want 'Marry Me' to be performed live by the singer himself on their wedding?! Jason Derulo did just that when he crashed a wedding and sang for the couple's first dance!
Moments like these last a lifetime; to have a famous celebrity make your special moment even more special with their presence. Wouldn't it be amazing to have a famous celebrity crash your wedding? No harm in dreaming!
Which celebrity would you want to crash your wedding? Tell us in the comments below!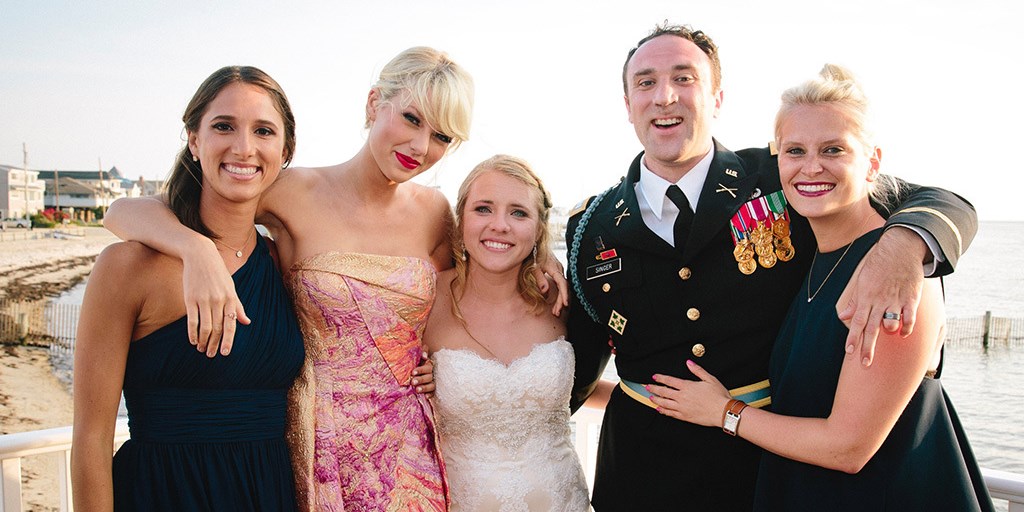 8 Times Hollywood Celebrities Crashed Weddings To Perform The First Dance Song
Description
if your favourite celebrity just happens to crash your wedding and give you the surprise of your life! An over the moon moment, don't you agree?
Admin
Bridals.PK
https://blog.bridals.pk/wp-content/themes/bridal/images/logo.png